Chris Witkowski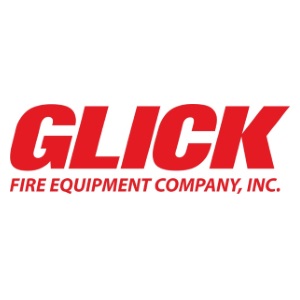 Chris Witkowski
Operations Manager,
Glick Fire Equipment Co., Inc.
Chris Witkowski is currently working in the capacity of Operations Manager at Glick Fire Equipment Co., Inc.
News mentions
Pierce Manufacturing Inc., an Oshkosh Corporation company, has announced that its authorized dealer in Pennsylvania, Glick Fire Equipment, opened a new service center in Hatfield, Pennsylvania, and expanded their mobile service fleet to a total of 18 units. Each mobile service truck is fully-stocked and led by a knowledgeable technician dedicated to emergency, routine, and maintenance service calls across Pennsylvania. In response to increased fire apparatus sales and service requests in Montgomery County and the surrounding communities, the Hatfield Service Center opened in late 2018. Expanded mobile service fleet "Fire departments are more confident purchasing apparatus when there is convenient access to service centers and mobile units that can handle all of their service needs," said Chris Witkowski, Operations Manager for Glick Fire Equipment. "The new service center and expanded mobile fleet throughout the state helps streamline our operation and improves access to specialized technicians and parts. Initial reception from our customers has been fantastic." All Glick Fire Equipment service centers feature factory-trained technicians, 24-hour emergency parts All Glick Fire Equipment service centers feature factory-trained technicians, 24-hour emergency parts and service, accident repair and refurbishment, preventative maintenance, custom equipment mounting, NFPA upgrades, annual inspections, pump testing facilities, and more. Glick mobile service trucks are equipped to provide all service offerings except for inspections, with work completed at the department or a location of choice. Hatfield Service Center "The commitment the Glick Fire Equipment team has shown in their efforts to serve Pierce customers in Pennsylvania is admirable," said David Harrison, Vice President of Aftermarket, Pierce Manufacturing Co. "Opening the Hatfield Service Center and expanding the mobile service fleet is a testament to Glick's dedication. Providing these additional resources will help further extend the lifespan of Pierce fire apparatus and support the critical work of those in fire service." With the addition of the new service center and mobile units, Glick Fire Equipment now operates a total of four service centers, two full-service paint and body shops, and a sizeable mobile service fleet totaling 18 units. In addition to expanded service offerings, Glick Fire Equipment technicians are the first in the nation to become certified for Pierce Ascendant welding.
Experts sections