Carlton Greener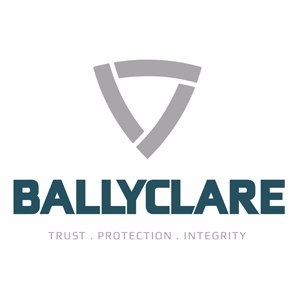 Carlton Greener
Managing Director,
Ballyclare Limited
Carlton Greener, the Managing Director at Ballyclare Limited, is an experienced business strategist. Carlton also serves as Group Financial Controller at Best Dressed Group Ltd. His expertise in negotiation and product development has helped improve growth and increase customer satisfaction at Ballyclare.
Articles by Carlton Greener
Stanley brings considerable experience of high-performance fabrics to his new role Fire and emergency services workwear manufacturer Ballyclare Limited has announced a new appointment which adds industry expertise to its ranks. Stanley Russell has been appointed as Technical Sales Executive, and he brings considerable experience of high-performance fabrics to his new role. Stanley has joined Ballyclare after managing his own textile and workwear company for a number of years. "Having been successful in that venture I was looking for a fresh challenge that would take me in a new direction," he says. "When the opportunity arose to join Ballyclare it was too good to resist. My role is now to work on product development across all the Ballyclare ranges and help make it the number one, go-to name for workwear and PPE." Fire-safety and emergency expertise Stanley is a fellow of the Textile Institute and has worked in the textile industry for over four decades. "During that time, he worked in many different areas of performance fabrics, including weaving, dyeing, coating and lamination, and so he brings a huge amount of technical expertise to Ballyclare," adds Managing Director Carlton Greener. "Stanley has also worked across many different end user markets, and he has particular expertise in police, fire, ambulance and various other outdoor applications, so he's a very valuable addition to the Ballyclare team." "We're delighted that he has chosen to join us, and we're confident that he will help us drive our product development programme on to new heights."
News mentions
The new Ford Transit Custom carries images of a number of the LFRS firefighters wearing Ballyclare kit Workwear manufacturer Ballyclare Limited recently restructured the managed service contract it holds with Leicestershire Fire and Rescue Service (LFRS), in a move which has enabled the Service to purchase a new vehicle to add to its fleet. Ballyclare PPE "We provide a wide range of personal protective equipment to LFRS, and so we were delighted to work with them and create a new model for their managed service contract," explains Ballyclare's Managing Director, Carlton Greener. "The new model now sees all the Ballyclare kit delivered to the central LFRS stores, rather than to each individual station. This is a more efficient way of operating for the LFRS, and it generated a cost saving that allowed the service to purchase the new vehicle, which will now be used on distribution duties amongst other things." Joint branding The Ford Transit Custom now has a joint LFRS – Ballyclare branding, and it carries images of a number of the LFRS firefighters wearing Ballyclare kit. It was presented to the LFRS by the owner of Ballyclare, David Ross. One of the founders of Carphone Warehouse, and founder of the Nevill Holt Opera Festival in Leicestershire, David is an influential figure in business, sport and politics who has connections with the Leicestershire area. "I'm delighted Ballyclare is able to help out LFRS with this new vehicle," he explains. "Ballyclare is a world-class supplier of specialist firefighter protective clothing, so I'm happy we're able to contribute something that's of real practical value to LFRS, and to the community as a whole. Having real firefighters pictured on the vehicle will help bring home to the public that although our firefighters might see themselves as ordinary people, in reality they do a very special job in helping to protect the rest of us." Protective fire kit contract Steve Lunn, Chief Fire and Rescue Officer, said: "Thank you to Ballyclare for renegotiating the protective fire kit contract, which allowed us to purchase the van that the Service will use to ensure a more efficient delivery method. Our relationship with Ballyclare is vital in ensuring our firefighters are issued with protective fire kit to allow them to safely and comfortably carry out their job".
Among the garments on display was a special Xenon concept structural firefighters suit The 2017 Emergency Services Show gave visitors to the Ballyclare stand the opportunity to view the full extent of the company's PPE and safety wear offering to the fire service, and to examine some of the latest developments which were on show. "We are very firmly established as a supplier to the fire sectors and the show gave us the prefect opportunity to highlight the breadth of our offering," explains Ballyclare Managing Director, Carlton Greener. Xenon firefighter suit Among the garments on display was a special Xenon concept structural firefighters suit. Shown in female fit, the suit included a number of innovative design features, such as silicon dot anti-abrasion patches, non-hook and loop cuff closures which prevent fibre snagging, and detachable braces that convert to belt loops. "The exhibition provided us with a great opportunity to show our customers that the development of our Xenon range garments is an ongoing process," adds Carlton. "We also displayed a standard Xenon suit. This included various features such as a quick-release zip, reinforced elbow and grab patches plus ankle protection and reinforcement, which have all helped make the Xenon range such a success since we first introduced it late last year." Benefits for fire service customers Ballyclare was also keen to highlight the other benefits it offers to fire service customers. "The Xenon garments are designed to meet our customers' needs exactly, and combining this with our experience as a leading provider to this sector allows our customers to be sure that they are in good hands with Ballyclare," adds Carlton. At the exhibition, Ballyclare also displayed examples from its ranges designed for ambulance, police, and public order sectors.
Experts sections