Bruce Ball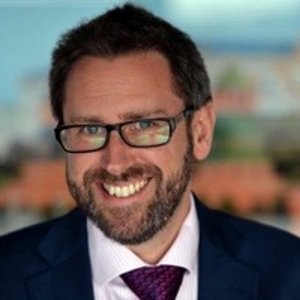 Bruce Ball
UK Sales Manager,
Apollo Fire Detectors Ltd
Bruce Ball is the UK Sales Manager at Apollo Fire Detectors. Previously Bruce Ball was a Sales Advisor at Protec Fire Detection PLC.
News mentions
Demand for XPander, the wireless solution from Apollo Fire Detectors Ltd., continues to grow year on year. The globally renowned fire safety solutions company said that the continued high demand of its popular wireless systems is a sign that there is growing acceptance among people in the reliability of wireless technology and solutions today. Bruce Ball, UK Sales Manager at Apollo Fire Detectors Ltd. said, "The increase in demand reflects the growing popularity of wireless systems, and greater confidence in the reliability of wireless technology and solutions. In today's high-tech world, wireless technology is the norm – from mobile phones, tablets and internet connection to even fire department personnel counting on their radios for responding to fire alarm triggers and communicating on the scene immediately." XPander wireless fire safety solution Bruce further adds, "Wireless fire alarm systems are fast becoming the solution of choice for many applications and we expect the demand of our XPander wireless fire safety solution range to continue to grow. The enormous flexibility and endless combinations of wireless devices make them a sound choice not only for areas of architectural and structural sensitivity such as historic buildings but as a method of expanding and enhancing existing wired fire alarm systems in many different environments. Wireless systems are also great solutions used for temporary structures such as marques at festivals and other events, or for temporary premises whilst under construction." This was the case at TwentyTwo, a 62-storey building in Bishopsgate, London, United Kingdom where XPander wireless solution was used to protect the construction management offices, marketing suites, changing rooms, and communal spaces for the workers in the building, while the building was still under construction. XPander proved to be a reliable temporary fire protection solution for these areas that was flexible enough to be moved easily when the project came to the final fit-out stage. Integration with Apollo fire control panels Wireless fire alarms are less intrusive, cause less disruption and are thererfore easier and quicker to install" XPander provides a wireless solution where individual detectors, manual call points, alarm devices and interfaces communicate with the Apollo addressable loop using radio signals. Each individual device is assigned an address which is recognized by the fire control panel in the same way as the address of any hard-wired device. Bruce Ball also said, "Since there is no cabling needed, wireless fire alarms are less intrusive, cause less disruption and are therefore easier and quicker to install, making them ideal for schools, hospitals and care homes. They are more cost-effective too and allow businesses to continue as usual throughout the installation." Enhanced fire safety solution He adds, "A good example of this was the installation of XPander devices in five care homes owned by family-run home care company, Care By Us, where carers look after young people and adults with learning difficulties. During installation, carers could carry on with their work and the residents were not distressed by the work." Bruce further said, "An added benefit is that the devices in a wireless system can also be removed for any maintenance work or in case there are any modifications happening in the building or worksite. If any of the devices in the wireless alarm system require updating, it is very easy to replace the old one with a new device. This also helps to maintain the integrity of the fire alarm system. These are just some of the benefits of wireless systems and just some of the reasons why we are seeing increased demand for XPander."
Apollo have attended FIREX for over 30 years – this year for the first time Apollo attended in cooperation with its sister Halma companies, Advanced, Argus, FFE, Klaxon and Nimbus. FIREX International is Europe's only dedicated fire safety event – making it a hub for sharing industry expertise and discussing cutting-edge technology. This year Apollo went big! Their stand spanned over 60m², and combined with its sister Halma companies, they were the largest stand in FIREX history. Fire Solutions Lounge Apollo's stand showcased a live loop with a test kit connected. This provided the customers and stand visitors with an insight into how their products work. Apollo's long-established relationship with DoubleElephant, our stand contractor, continues to support our sales and tech teams with innovative and engaging stand designs. The Fire Solutions Lounge was an idea formed in cooperation with its sister companies – the communal space allowing them to discuss and share information without the hassle of having to find people in the hustle 'n' bustle of the FIREX show. Bruce Ball, UK Sales Manager, Apollo Fire Detectors Ltd said: "It was really great to have had a shared space…we've managed to mix with a lot of extra customers that we wouldn't have necessarily met in our normal day-to-day…it's been really exciting to be here and be a part of the Fire Solutions Lounge."
Experts sections