Brian Harrington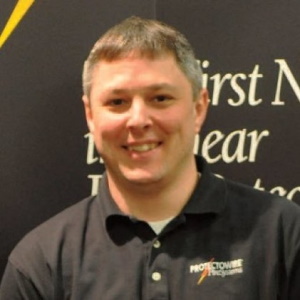 Brian Harrington
Vice President of Manufacturing,
The Protectowire Company, Inc.
Brian Harrington occupies the position of the Vice President of Manufacturing at Protectowire Fire Systems. He has been a part of the company for nearly 30 years.
News mentions
Three Protectowire FireSystems employees, Jim Goggin, Brian P. Harrington, and Brenton Harris, have recently been promoted. Jim Goggin, whose position was Engineering Manager is now Vice President, Engineering. Brian P. Harrington, formerly Production Manager, is now Vice President, Manufacturing. This includes his role of Research and Development Manager. Lastly, Brenton Harris, previously Director of Sales, is now Vice President, Sales and Marketing.
Experts sections