Brendon Cowley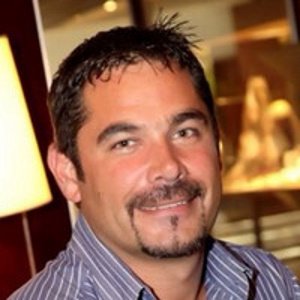 Brendon Cowley
Chief Executive Officer,
C3 Shared Services
Brendon Cowley is presently working as the CEO of C3 Shared Services. Prior to his current role, he was a founder member and business development director at C3 Shared Services. He was working as a senior pre-sales and design consultant at ArmorGroup Integrated System and a CCTV specialist at SeeGroup. Brendon got his education from Gelofte High School.
News mentions
Back-breaking manual transportation of raw materials was, until the industrial revolution, the order of mining, agricultural, and manufacturing sectors throughout the world. Men and beasts bent double under the weight of their loads, lugging them from source to manufacturing plant, day in and day out. It was a large and slow labor force, fraught with human error and vulnerable to the weather, illness, and accidents. So, when conveyor belt technology started edging its way into production in the early 1900s and bringing with it increased profits and effectiveness, factory, mine, and plant owners were quick to implement it. Conveyor Belt – Labor Saving Devices Conveyor Belt has streamlined inter-building transportation saving time and money "The conveyor belt is undoubtedly one of the most effective labor saving devices ever invented," says Brendon Cowley, New Business Director of C3 Shared Services, a company that specializes in the design and installation of state-of-the-art thermal technology, intelligent video analytics and fire systems. "It has streamlined inter-building transportation, moving raw materials with ease, speed and high load capacities, and saving incalculable amounts of time and money." "However, as effective as they are, conveyor belts come with risks, one of the main being fire, he points out. Aside from the obvious threat to human life, fire can slow or bring production to a halt as well as destroy facilities, hence the need for vulnerable sites to have good fire detection systems," he maintains. Fires Related With Conveyor Belts "Many fires associated with conveyor belts are the result of mechanical failure. Roller idler sets, bearings and gears seize, pulley bearings collapse, friction results in the brake drives, rollers jam, belts slip – these are all fires just waiting to break out." "Additionally, flammable materials such as wood, diesel fuel, mineral oil, hydraulic liquids, and solid or liquid plastics, which can be found around conveyor belt systems, are also highly combustible. Add to this list smouldering coal dust, hot surfaces, burning liquids, welding and fire beads, and one has a potentially highly flammable environment to secure," Cowley notes. Prevention For Cowley, the answer to preventing conveyor belt fires is a holistic solution that incorporates a number of components, including the actual installation of the conveyor belt. "Regardless of how professional the installation, the company cannot guarantee that working parts will not fail at some time for whatever reason," he says. "The answer then lies in being able to detect failing mechanical parts and replace them in good time, or identify hot surfaces quickly before they have time to ignite." C3 has accordingly designed an advanced selective heat sensor capable of early fire detection – no mean feat considering the challenges of detecting failing conditions. "Early fire detection gives workers time to escape. It also allows operational and security managers to shut down the equipment to prevent further damage, which has massive cost saving benefits as only the failing part would then have to be replaced." The solution Pneumatic electronic heat detectors can be installed very close to parts prone to failure and overheating The perfect solution, according to Cowley, is the pneumatic electronic heat detector, which can be installed very close to mechanical parts prone to failure and overheating. Temperature deviations can be recorded so that any rapidly rising temperature will set off alarm bells. "What's really excited operational and security managers is the fast reaction time of this device, which picks up changes in temperatures in 60 to 100 milliseconds. This gives operators vital reaction time to safeguard the rest of the equipment as well as the materials being transported on the conveyor belt at the time." Detecting Fire Exposure Highly accurate and super-sensitive, the unit detects both direct and indirect fire exposure, while its sensor sensitivity can be calibrated according to specific environmental conditions, he explains further. Fire events, faults and signal peaks are stored in the detector's NVM (Non-Volatile Memory) and can be downloaded at any time through a USB interface. Internal thresholds can be configured for those values and the detector can drive "pre-alarm" and "fire alarm" relays accordingly. Audio-Visual Indication Lightweight, compact and user-friendly, the unit has a built-in audio-visual indication that provides a complete all-in-one detection, alarm and fire suppressant activation solution. Its pneumatic electronic heat detector analyses the rate of temperature rise as well as measures absolute temperature changes above ambient conditions. It operates on the rapid rise in element temperature over time, irrespective of the starting temperature, so, for example, temperature changes of 10 degrees per second are interpreted differently from the same change rise over three hours. Result This robust solution is unaffected by grime, dirt, and other materials that tend to gather in conveyor belt systems, offering extremely reliable detection in the most extreme conditions, and with a low risk of false alarms, he adds. Adding to its robustness is that the unit doesn't require any maintenance and can withstand temperatures of 1100°C for up to 5 minutes. The pneumatic electronic heat detector can be installed practically anywhere that requires overheating and fire monitoring, regardless of space constraints. This, explains Cowley, is due to its flexible tubing, which can be fitted into very tight spaces which would preclude other monitoring equipment. Compatibility Compatible with a variety of market verticals, the detector replaces the need for multiple ordinary detectors. It can be used in a range of applications from industrial, commercial and military to public transportation, off-road vehicles, agriculture, machineries, generator rooms and tunnels. It's also ideal for single-zone protection for buildings, land vehicles and marine vessels.
It's no secret that many surveillance installations often fall short after the initial installation and signoff are done. Cameras move, trees grow, circumstances and environments change, and there is normal wear and tear, dust on the lenses, etc to take care of. Strangely, not all customers budget for, or even want to have an SLA or maintenance plan to take care of their surveillance installation after the initial work is done. Understanding that there is still more to be done after the installation, Hi-Tech Security Solutions asked what the optimal solution is, what should it cost and what should be part of a maintenance plan and a long-term SLA. Is it common for your clients to take a maintenance contract or SLA when you do large installations? Do you recommend this as part of the solution you sell to them? Cedric Greeves, sales leader, Tyco Integrated Fire & Security South Africa: We are finding more clients take a longer-term view on their investment in security and fire protection systems, and they are maximizing that investment by properly maintaining their systems. We recommend maintenance to extend the lifespan of the system as well as keep it working at optimal performance levels. This optimization is achieved through a combination of planned/preventative maintenance as well as emergency repairs when things go wrong to ensure maximum uptime of the system. We are also seeing a growing trend towards quality and safety standards that demand clients undertake to maintain their systems adequately. Brendon Cowley, business development director, C3 Shared Services: Yes, we sell maintenance agreements as part of every project. What do clients generally want in their SLAs or maintenance contracts? A comprehensive maintenance solution is beneficial to clients who cannot risk security breaches Greeves: It always depends on the client. Some clients prefer a comprehensive maintenance solution that covers planned maintenance, reactive maintenance as well as parts – total peace of mind linked to strict service levels concerning response and resolution times. This is hugely beneficial to clients who run mission-critical environments or who cannot risk security breaches as a consequence of any system downtime. Other clients prefer to cover the planned maintenance and manage the emergency repairs on exception. Cowley: We typically include four services which are: Preventative maintenance. Response time. Resolution time. Strategic spares. We feel this covers the most important aspects of a well-rounded maintenance plan. The company provides two types of maintenance agreements, which complement each other and ensure that its systems run optimally. The preventative maintenance agreement entails regular servicing of systems, while the maintenance plan is tailored to suit customer requirements and budget. What do you recommend should be in a standard maintenance contract/SLA? Do you offer these contracts only to customers you have installed for, or as a standalone service? Greeves: We do offer contracts. We service clients where we have undertaken the initial installation works and we can also undertake maintenance work where we did not initially install the systems. We obviously, however, only undertake the work if we have the capability to match the requirement. Cowley: We offer contracts as above, to our own clients that have C3 systems installed. Some users think that they will handle maintenance internally and only call on service providers when there's a warranty claim or more serious repairs are required. Does this work in an environment where skills are short and security always seems to be last on the list? We provide first-line maintenance training to some of our very remote clients" Greeves: There is space for in-house first-line maintenance and many of our clients in remote locations exercise this option simply because of the time it would take to get a technician to the site, as well as the costs associated with travel. These clients tend to manage the first line of maintenance and opt for a routine inspection from us on a frequency that we agree upon. Cowley: We provide first-line maintenance training to some of our very remote clients. This however requires them to provide human resources that can pass a stringent competency training course. Once the individuals are trained, they receive detailed first-line maintenance manuals to allow them to fix most of the common and basic problems. The major problem is that the clients don't always have competent individuals, thus we end up providing the total service. Users may say they can't afford a maintenance contract/SLA because of the costs involved. How would you argue that the costs are actually worth it? Greeves: The total cost of ownership of a system is lower when it is maintained rather than fixed when it is broken. Often the costs associated with getting a system back to optimal performance after it has been neglected for some time outweigh the costs associated with maintaining the system. A solution that fits the budget based on relaxing expectations for when elements of the system break down The key lies in tailoring a solution that fits the budget based on relaxing expectations for when elements of the system break down (ie, accidents, lightning strikes, malicious damage, etc). It then becomes a matter of understanding which elements are critical and need immediate repair, as opposed to elements of the system that can take a little longer to repair. Cowley: To date, our clients see the value in the implementation of a maintenance agreement, and the four services mentioned above are key points in keeping a system functioning at optimum performance levels. A system can not only be measured by its output, but also by its availability. There is no point in having a formidable security system that has more downtime than up, so one can measure the impact a maintenance agreement has by looking at the amount of downtime that a system may have suffered. As different security functions are integrated into an easier-to-manage solution, are the smaller players not going to be pushed out of the market? Greeves: Smaller players will not be pushed out of the market unless they refuse to adapt. There is a role for all players in the market and healthy competition is good for everyone. I also think that most players in the electronic security market offer more than one service – I can't think of too many CCTV-only installation companies. Also, as more clients expect some form of integration in terms of electronic security systems, there are many options in the market available to clients across a broad spectrum of overall system capabilities and budget options. Of course, the onus does rest on the client to choose the correct solution (technology, integration partner, system application to SOPs, etc). Cowley: CCTV for large/medium size systems is definitely more complex to implement and maintain than the older CCTV systems. However, the smaller system is still very basic and the small players will have enough business for the foreseeable future. The biggest impact of the loss of business to smaller players in compliance with statutory and governmental requirements. Most procurement departments are now striving to ensure that their suppliers/vendors comply with all requirements, including health and safety, before they can be awarded the contract.
Experts sections