Bobby Halton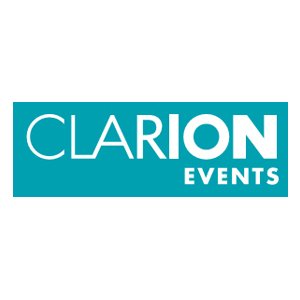 Bobby Halton
Editorial and Education Director,
Clarion Events Limited
Chief Bobby Halton occupies the position of the current Editorial and Education Director for Clarion Fire & Rescue.
News mentions
REV Group, a manufacturer of specialty vehicles, including fire apparatus brands such as E-ONE®, KME®, Ferrara®, Spartan Emergency Response®, Smeal®, and Ladder Tower®, is pleased to announce the Apparatus and Technology Conference, a three-day virtual event from May 18 to May 20, filled with the latest in fire apparatus and innovative technologies. REV Group is partnering with Clarion, which owns the FDIC and publications, to produce the virtual Apparatus and Technology Conference. Hosted and moderated by Bobby Halton, Editor in Chief of Fire Engineering magazine and Education Director of FDIC, the conference will allow customers to connect with representatives from each of the various companies and learn about the latest trends. Event Schedule From custom rescue pumpers and aerial ladders to the innovative systems that support them, attendees will discover useful information via product walk-around presentations and live Q&A sessions for specifying trucks for both today and tomorrow. The scheduled agenda is as follows: May 18 – Technology Day New Spartan FC-94™ Chassis Identifying Clean Cab Solutions That Are Right for Your Department New Smart Reach™ Multi-Stance Aerial Controls and Advanced Rung Lighting Latest in Fire Apparatus Chassis Suspensions for the Fire Service May 19 – Aerial Demonstrations KME Tractor-Drawn Aerial™ for North Penn Volunteer Fire Co., PA E-ONE HR 100 Single Rear Axle Ferrara HD-107™ Rear Mount Ladder May 20 – Pumper Demonstrations KME X-Series™ Custom Pumper E-ONE eMAX® Custom Pumper Ferrara Cinder® Top Mount Custom Pumper for Bayou Blue, LA Smeal Top Mount Enclosed Custom Pumper for Calgary, Alberta Fire Industry Advancement As a bonus, conference attendees will get a behind-the-scenes tour of a world-class fire truck chassis manufacturing operation and explore how to design and manufacture a true purpose-built fire truck chassis. "We're excited to once again bring an event of this magnitude to the fire industry," said Kent Tyler, President, REV Fire Group. "We are building upon the success of last year's virtual expo, and we think it's important to offer the fire service easy access to the latest information regarding industry-leading apparatus and technology. Each of our fire truck brands are committed to the advancement of the fire industry through product innovation and valuable education." Sponsors for the conference include United Safety & Survivability Corporation (USSC), IDEX Corporation, W.S. Darley, Whelen, and Hendrickson International.
During the FDIC team's extensive outreach and conversations with the fire service, there was an overwhelming desire expressed by firefighters to come together in the fall to celebrate the unity of the fire service, learn, and support ongoing efforts in serving their communities and continue training. These requests are being answered with the launch of a new event, United Fire Conference, that will take place September 22-24, 2020, at the Indiana Convention Center in Indianapolis, IN. The United Fire Conference will mark the first coming together of the international fire service community to discuss key themes around timely and mission critical topics including global pandemics, infection control, hazards in blended missions, and how the industry can better prepare for the future together. critical incident response "This critically necessary event will be a celebration of the fire service community. A time for all ranks to come together to learn, collaborate, and discuss valuable insight for scenario planning for future global, national, and local critical incident response but also mission critical classes on topics which continue irrespective of outside unique circumstances," said Chief Bobby Halton, Editorial and Education Director for Clarion Fire & Rescue. FDIC International, originally scheduled to take place on April 20-25, 2020, will be cancelled for 2020" While the United Fire Conference will be built by the FDIC International team, this event will be a separate and unique departure from the FDIC event brand. The United Fire Conference will consist of an opening ceremony, two and half days of timely in-depth education sessions/panels and breakouts, a unity celebration event for fire/rescue professionals, and a smaller footprint of exhibits. public health advisories The event has committed to donating 50 percent of the registration revenue collected to support Tunnel to Towers and the National Fallen Firefighters Foundation. The donations will be presented to them at the closing ceremony of the conference. "As a consequence of the ongoing impact of the COVID-19 pandemic, FDIC International, originally scheduled to take place on April 20-25, 2020, will be cancelled for 2020. In light of both governmental direction and general public health advisories, delivering FDIC International in its traditional form and to its full commitment (35,000+ fire/rescue professionals, 85+ hands-on training evolutions, 300+ conference sessions, and 800+ exhibits) is not possible at this time. We look forward to coming together for FDIC International 2021 stronger than ever, holding steadfast to the same commitment," said Eric Schlett, Senior Vice President, Clarion Fire & Rescue. facilitate smooth transition The FDIC International team will continue to be in touch with all exhibitors, sponsors, and attendees to answer any questions. There will be further communication to these groups over the coming weeks to facilitate a smooth transition and prepare for the next edition of FDIC International, scheduled for April 19-24, 2021, at the Indiana Convention Center & Lucas Oil Stadium in Indianapolis. Additional information and frequently asked questions can be found on the FDIC web site.
Experts sections