Basil Jackson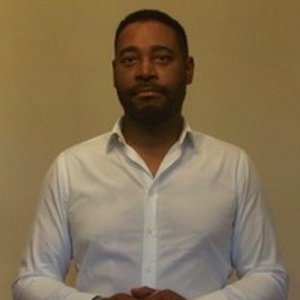 Basil Jackson
Managing Director,
Vemco Consulting Ltd.
Basil Jackson is the Managing Director at Vemco Consulting Ltd. Previously Basil Jackson was the Director, Highways and Transportation at Central Bedfordshire Council.
News mentions
On Wednesday 3rd March the UK Chancellor of the Exchequer, Rishi Sunak, delivered the Spring 2021 budget to the House of Commons. In this, Sunak outlined how the Government would be rebuilding the economy and continuing to financially support its citizens as the country gradually returned to a sense of normal after COVID-19 restrictions. Highly anticipated announcements Despite several leaks to the press, the Chancellor's announcement was highly anticipated by many industries, businesses, and individuals around the UK. Many were poised to find out what the spending plans would look like as we continue to tackle the Coronavirus, but also what long-term aid would be given to those who have been and will continue to be impacted by it in years to come. Not least on the list of eager listeners were the emergency services. The fire and rescue services in England have been slashed by £139.7m since 2016/17 Austerity measures and efforts to tighten the country's purse strings in recent years left the emergency services in an especially vulnerable position when the pandemic hit the UK at the beginning of 2020. According to recent reports uncovered by England's Fire Brigade Union (FBU), the fire and rescue services in England have been slashed by £139.7m since 2016/17. Fire safety engineering This analysis, which was released by the FBU at the beginning of this month, reveals a 13.8% reduction in government spending in the sector, despite an increase in demand for emergency fire and rescue-related services due to increased wildfires, flooding, and heightened emergency calls during national lockdowns. Basil Jackson, Managing Director of Vemco Consulting Ltd, a management consultancy specializing in the delivery of specialist fire safety engineering services, comments on the importance of the government knowing its limits when it comes to making these kinds of cuts. "The need to manage public spending has been the focus of successive Governments in recent times, and for good reason," Jackson begins. Preliminary spending envelope For each public service there comes a point where there is no more fat to cut" "But, while cuts across the board may be necessary to some extent, for each public service there comes a point where there is no more fat to cut and core services start to be adversely affected. In the case of the Fire Services, this impacts the ability to save lives in an emergency," he goes on to say. "Once lack of funding starts to have an adverse effect on the delivery of core services, the Government will have very little choice but to make more money available." In his announcement at the beginning of this month, Sunak outlined a preliminary spending envelope. According to these plans, the Government has promised to increase day-to-day spending across public services by 2.1% in real terms each year, between 2021/22 and 2025/26. According to the Budget proposal, this does not include emergency spending related to the COVID-19 pandemic. Delivering core services The Chancellor failed to outline any specific plans in terms of actual cash value However, while this does come as positive news for the public sector as a whole, the Chancellor failed to outline any specific plans in terms of actual cash value. He also did not mention how this spending would be allocated to each sector; while the NHS and schools have since been named, the Spring budget has yet to address what the impact will be for emergency services like the Fire Service. In response to this announcement, Jackson suggests that this uncertainty needs to be addressed sooner rather than later if the UK's Fire Service is to continue to deliver core services and prevent emergencies and risks to public health as we move into the Summer. "Extra spending arising from COVID 19 and costs associated with Brexit will, no doubt, put further pressure on the public purse going forward, so I expect more cuts [to emergency services] are to come," he states. Funding for community projects While many elements were missing or not fully addressed in the Spring Budget, many have praised the Government for at least emphasizing the importance of giving autonomy to local councils and authorities going forward. According to Sunak's statement and the White Paper that followed this, financial provisions will be granted and powers will be devolved to local councils to allow them to rebuild communities as national COVID-related restrictions ease. The Government is introducing several financial schemes and funds To do this, the Government is introducing several financial schemes and funds, including the Levelling Up Fund and the Community Renewal Fund, which are both competitive schemes which will allow councils to apply for and gain funding for community projects and development up until at least 2026. Releasing specific details While key bodies like the Local Government Association (LGA) welcome this, emphasizing that 'councils know their local areas best and have delivered for their communities' and that it is therefore 'good that councils have been placed at the heart of the delivery of new funds,' organizations like the LGA are concerned by several of the proposals outlined in the Spring Budget. "We are concerned by the prospect of competitive bidding as we want all our resources and energy to be used to support regeneration in our communities," it states in its official response. The LGA goes on to put forward an official Budget submission which calls on the Government and Treasury to release more specific details on how much money will be available and how much each sector will have allocated to it. These calls have been echoed by those throughout the emergency services, from the NHS, to police forces, and are also reflected by those positioned within the Fire Service sector. Impacting public safety There comes a point when this impacts public safety; which isn't acceptable" In response to the announcement, Jackson states: "I am under no illusion that all public services need to be scrutinized, and any inefficiencies drove out. Quite rightly, the taxpayer should expect to receive efficient services for the money it pays. However, when it comes to the emergency services, there comes a point when this impacts public safety; which isn't acceptable." "The key question for the Fire Service and the Government is: at what point has true efficiency been reached? I can't remember where I first heard the term, but this is what I like to refer to as a 'wicked problem'. By that I mean there is probably no perfect or correct answer. Whatever the answer, it will involve innovative thinking from the Fire Service to find more efficient ways of delivering the same outcomes, and it will require a Government who is able to listen and be honest about the issues." Luna Williams is a content writer and commentator for Vemco Consulting, a UK-based consultancy firm that specializes in the delivery of specialist engineering services, including fire safety engineering.
Experts sections