Anupam Khare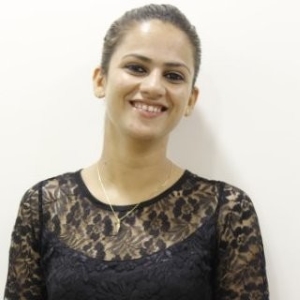 Anupam Khare
Senior VP and Chief Information Officer,
Oshkosh Corp.
Anupam Khare is currently working in the capacity of Senior Vice President and Chief Information Officer at Oshkosh Corporation. She has previously worked as Chief Strategy and Innovation Officer at Vinfotech, Business Development Strategist at Dispark Inc., Project Manager at Indi Design and Business Analyst at MindTree Inc. Anupam is an alumnus of the prestigious Kellogg School of Management.
News mentions
Oshkosh Corporation, global designer and manufacturer of specialty vehicles, vehicle bodies and access equipment, has announced it has been named as a recipient of the 2019 IDG CIO 100 award. This annual awards program highlights organizations around the world that drive information technology excellence both operationally and strategically. Annual CIO 100 Awards The annual CIO 100 Awards celebrate 100 organizations and the teams within them that are using IT in innovative ways to deliver business value, whether by creating competitive advantage, optimizing business processes, enabling growth or improving relationships with customers. Recipients are selected through a three-step process. CIO editors review the judges' recommendations and select the final 100 First, companies fill out an online application form detailing innovative IT and business initiatives. Next, a team of external judges (many of them former CIOs) reviews the applications in depth, looking for leading-edge IT practices and measurable results. Finally, CIO editors review the judges' recommendations and select the final 100. "On behalf of our global information technology organization, we are honored to receive this award which showcases our drive to continually improve and challenge the way we approach information technology operations and strategy to add value for the business," said Anupam Khare, Oshkosh Corporation Senior Vice President and Chief Information Officer. "This achievement is a result of the innovative spirit of our team who continue to look for new ways to challenge the status quo and transform the business each day." Innovative approach to Information Technology "Across the business landscape, companies everywhere recognize the vital role that an innovative, value-driven approach to information technology plays in their success," said Maryfran Johnson, IDG's Executive Director of CIO Programs. "This year's CIO 100 winning companies are inspiring examples of how IT leadership, business collaboration and digital transformation will drive future growth." Executives from the winning companies will be recognized at The CIO 100 Symposium & Awards Ceremony, to be held Wednesday evening, August 21, at the Broadmoor Resort in Colorado Springs, Colorado.
Experts sections