Angie Esposito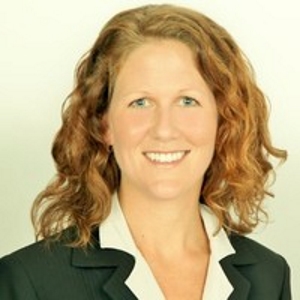 Angie Esposito
Marketing Communications Manager,
E-ONE
Angie Esposito is the Marketing Communications Manager at E-ONE. Previously Angie Esposito was the Marketing Manager at Schock USA, Inc.
News mentions
E-ONE is pleased to announce the release of two new fire truck Christmas tree ornaments for 2018, including the first ornament depicting Ocala International Airport's own Aircraft Rescue Firefighting vehicle (ARFF). Net proceeds from the sale of the ornaments will benefit the National Fallen Firefighters Foundation (NFFF). For the 2018 ornaments, E-ONE chose two fire trucks from the Ocala area, where E-ONE was founded in 1974. One ornament depicts Ocala Fire Rescue's 2018 TITAN ARFF. The second depicts a red E-ONE Custom Pumper built for Marion County Fire Rescue. As befitting designs from a fire truck manufacturer, both feature a muted background of technical fire truck drawings. Fire Truck Christmas Tree Ornament The ornaments are two-sided, four-inch round ornaments made of aluminum composite, manufactured here in Ocala by Quality Banner Graphics. Each ornament retails for $8, with $4 of each sale going to the NFFF. Both ornaments are available for sale in the Fire Locker retail store located in the E-ONE Welcome Center at 1601 SW 37th Ave., in Ocala, at Shannon Roth Collection, 22 S. Magnolia Ave. in Downtown Ocala, or online at firelocker's website. This is a great cause which honors and remembers America's fallen fire heroes" This is the second year E-ONE has produced a fire truck Christmas tree ornament. "We are excited about supporting the NFFF, and decided to offer two new E-ONE Christmas tree ornaments this year," said Angie Esposito, E-ONE's Marketing & Communications Manager. "This is a great cause which honors and remembers America's fallen fire heroes, providing resources to assist survivors." Traditional Fire Engine Red Color E-ONE launched the new TITAN ARFF in January of this year, so featuring Ocala International Airport's new TITAN on this year's ornament was a natural fit. "It is the first Christmas tree ornament that features the new TITAN ARFF," Esposito said. Marion County Fire Rescue's Custom Pumper was also a great choice because it also represents E-ONE's local roots and ties to this community and because of its traditional fire engine red color.
Experts sections