Alexandra Samuels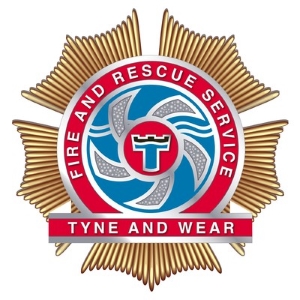 Alexandra Samuels
Member of the Fire Authority,
Tyne and Wear Fire & Rescue Service
Alexandra Samuels is a Member of the Tyne and Wear Fire Authority. He is also a City Council Member of Sunderland City Council. Previously, he has worked with PDSA, Schawk, and Gateshead Council. Alexandra holds a BSc (Hons) degree in Management Science from University of Hertfordshire.
News mentions
At Annual General Meeting of the Tyne and Wear Fire Authority, Councillor Tony Taylor was appointed as the new Chair. Tony has been a Councillor for Washington East in Sunderland since 2014 and is employed locally as a clamp truck driver. Tony has been a member of the Fire Authority since May 2018, and replaces the previous Chair, Barry Curran. Commenting on his appointment, Tony said: "I am delighted to have been appointed Chair of the Fire Authority. This is a new era for the fire service – as we await the results of our first inspection by Her Majesty's Inspectorate of Constabulary and Fire & Rescue Services. This is a welcome step for all fire services. With the support of the HMICFRS we have an inspection regime that will help us to deliver an even better service for our communities." Other appointments in the fire authority Cllr Nick Forbes was appointed as Vice Chair of the Fire Authority. As well as the appointment of a new Chair, there are some new faces on the Fire Authority. The new members are: Cllr Michael Butler – Sunderland City Council Cllr Alex Samuels – Sunderland City Council Cllr Janet Hunter – North Tyneside M.B.C Cllr Doreen Purvis – South Tyneside M.B.C Protecting communities of Tyne and Wear Chris Lowther, Chief Fire Officer commented: "I am looking forward to working alongside Tony in his new position as Fire Authority Chair. I know that he and our new and existing Fire Authority members will continue to support us in our delivery of a highly effective professional service to protect the communities of Tyne and Wear. "I would also like to thank our out-going Chair, Barry Curran for his contribution and members: Cllrs Bell, Perry, Harrison and Dame Vera Baird for the support they have given us throughout their time as Fire Authority Members."
Experts sections