Unifire FIRE NOZZLES
(18)
Nozzle products updated recently
Unifire AB Unveils The ONE App For Wireless Remote Control Of Robotic Nozzles From iOS And Android Devices
UNIFIRE AB proudly announces the ONE App for iOS and Android devices for the wireless remote control of its robotic nozzles (aka remote controlled monitors). With the ONE App, one can turn any phone or tablet into a full-featured, wireless remote control for Unifire's monitor and robotic nozzle systems with InterAct technology. One can use as many devices as needed without the need for joysticks. Unifire is proud of the further advancement of robotic nozzle technologies with the introduction of its new ONE App. The App is now available for free on the Apple App Store for iOS devices, and on Google Play for Android. The App works with all Unifire robotic nozzle systems that have Unifire's InterAct core technology.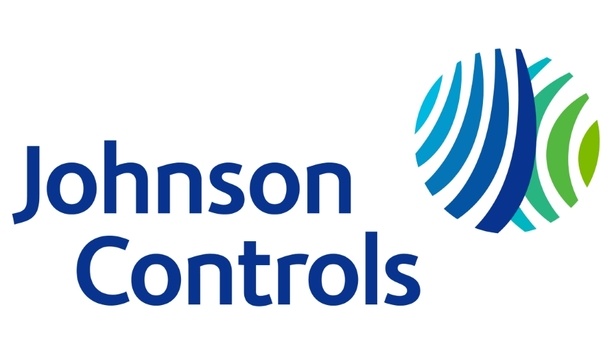 Johnson Controls Partners With TBWIC And RISE To Assess The Performance Of SPRAYSAFE
Earlier this year, Johnson Controls partnered with a third-party consulting firm and research group to successfully test a new technology that could potentially save countless lives with early fire identification and intervention for rapid fire protection to the external facade of a building. The standalone system was designed to quickly identify and accurately pinpoint the location of the fire and deliver water to that exact location within seconds. In addition, the system may use existing building fire protection infrastructure to minimise the need for additional water supplies, pipework and pumps. Thomas Bell-Wright International Consultants (TBWIC) in cooperation with the Research Institute of Sweden (RISE) conducted a full-scale fire test program to assess the performance of this new SPRAYSAFE Autonomous Fire Suppression (AFS) technology, licensed by Unifire AB. Small Target Fires Testing occurred from January to March of 2018 at the TBWIC facility in Dubai, United Arab Emirates. The purpose of the test was to validate the ability of the new SPRAYSAFE AFS technology to autonomously detect and locate an early-stage fire, distribute water to its location and prevent it from spreading on the exterior surface of a building with combustible facade materials. The objective of the targeting tests was to verify that the system could automatically detect and accurately direct water spray at small target fires Two tests were conducted – a targeting test series and a large-scale fire performance test -- using combustible fire cladding. The objective of the targeting tests was to verify that the system could automatically detect and accurately direct water spray at small target fires within the limits of the coverage area at both minimum and maximum operating pressures. Prevent Fire Spread The large-scale fire performance test was conducted to verify the system could adequately prevent fire spread on a simulated full-scale facade. Three different attack types were assessed – vertical downward, diagonal downward and horizontal. A free-burn test was also performed to verify the combustibility and response of the facade material without suppression. The testing validated the new SPRAYSAFE AFS technology has the capability to rapidly and autonomously fight an early-stage fire anywhere within its coverage area. Additionally, the system also effectively contained flashover fires, prevented fires from spreading via the exterior of the facade surface and limited severe fire damage to the point of origin. "As buildings continue to reach new heights, the need for early fire detection and intervention of the facade is critically important," said Fredrik Rosen, marketing manager, Thomas Bell-Wright International Consultants. "This revolutionary technology from Johnson Controls can quickly and effectively fight fires in high-rise buildings, which is a major challenge in today's environment." UNIFIRE Announces TARGA Water Cannon Technology
UNIFIRE's TARGA can receive signals from flame detectors or IR cameras and automatically aim at the fire Renowned Swedish water cannon manufacturer, UNIFIRE AB, announces its all-new, ultra-modern TARGA™ water cannon technology! Poised to revolutionize the water cannon industry, the unique TARGA system allows users to simply and economically tailor water cannon systems to their individual needs. From basic, low-cost, stand-alone installations, to highly sophisticated and integrated systems. The already iconic Unifire FORCE 316L stainless steel monitors, on the market since 2002, are now being offered in an upgraded TARGA version, featuring modern, long-lasting, highly accurate BLDC motors and the all-new TARGA PLC control system. The TARGA is a scalable system platform that supports up to six BLDC motors and numerous analogue and digital inputs and outputs. This substantially raises the bar for the industry and opens worlds of possibilities—unavailable anywhere on the market until now. Customized Users can easily assign any function they wish to the numerous inputs and outputs of the TARGA PLC. An analogue input can, for example, be used for an off-the shelf analogue Joystick, or a pressure or flow gauge, or auto-level device, or any other analogue reading or signal. The analogue signal can directly control any of the outputs on the TARGA PLC, or send the readings over a network to be displayed in a control room. Or, they can control an external unit, such as a pump motor or a valve. Limitless possibilities. Automation The TARGA PLC is both powerful and flexible. It can be easily programmed to carry out automated sequences, such as, for example: 1) open a hatch; 2) extend a telescopic pipe; 3) move the water cannon to a specific start position; 4) open the water valve; and 5) run a pre-recorded pattern—all initiated by the press of a single button. Network One TARGA can serve as a Canbus master in a larger system, allowing automation involving multiple TARGA PLC's. An infinite number of TARGA units can be connected together to make up small or even very large networks of water cannons for use in shopping malls, tank farms, warehouses, stadiums, highway tunnels, etc. Autonomous Each TARGA can receive signals from flame detectors or IR cameras and automatically aim at the fire. The TARGA can compute the water cannon's trajectory based on real-time readings. In a large system, each TARGA is an autonomous "cell", and a control room computer can be used for monitoring and remote controlling water cannons when desired. Scalable The TARGA can be fitted with up to six BLDC motor drivers. Thus a single TARGA PLC can control up to three water cannons. It supports any type of joystick: analogue, Syncron™ (point-and-shoot), digital, push-button, Canbus or I2C. Each Joystick can be directly routed to control the local TARGA system, or it can appear as a Canbus unit on a network. Several Joysticks can be connected to one TARGA PLC. Screens and monitors The system supports a wide variety of commercially-available display screens and video monitors. Canbus touch-screens or web-interfaces allow customers to use any generic computer or tablet to access and control the system. Very cost effective The client can exactly specify the system based on budget or technical requirement. A minimized scope of supply is very cost effective and will fit within virtually any budget.