Nozzle products updated recently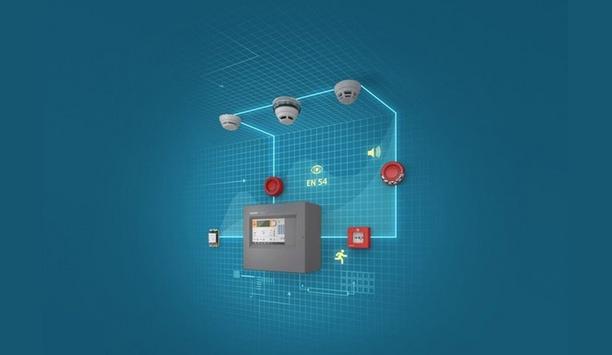 Siemens Launches New Automated Solution To Effortlessly Protect Small To Medium-Sized Buildings
With the launch of the new version of the fire protection system, Cerberus FIT, Siemens Smart Infrastructure expands its offering for the small to medium-sized buildings market. Various small to medium-sized buildings can now be covered with a simple and cost-efficient solution. auto-configured solution Cerberus FIT maximizes fire safety, due to greater functionality and enhanced productivity for those working on protecting the buildings. The intuitive interface as well as the auto-configuration tool allows the technician to install, commission, and maintain the system in a fast, easy and reliable way. With the delayed alarm function staff will be informed first to identify what an alarm is about in order to assess the situation. This ensures business continuity and reduces disturbances to occupants of smaller buildings such as small-to-medium-sized hotels, kindergartens, or nursing homes. Safety in every situation The Cerberus line offers a broad portfolio of detection and alarming devices including pre-configured Cerberus FIT devices to choose from: from fast and reliable fire detectors to configurable alarming devices (including EN 54 compliant sounder and voice sounder beacons) which enables smart evacuation. Updated Cerberus FIT system Cerberus FIT fire protection system allows for a second loop, supporting a maximum number of 252 devices The newest portfolio member, the updated Cerberus FIT fire protection system allows for a second loop, supporting a maximum number of 252 addressable peripherals and devices, such as detectors as well as alarm devices. Compared to one loop panels with only 126 addressable peripherals, the second loop offers more possibilities to wire devices to the panel. All detectors and peripheral devices have an integrated line separator. In case of an interruption, the loop turns into two stub lines while making sure the system is running. This significantly increases the safety of building occupants and ensures business continuity. Because every device is also powered by the loop, less wiring is needed, enabling the customer to achieve cost-efficiency. Intuitive and easy operation The new version of the Cerberus FIT control panel comes with an intuitive interface, including LED indicators with self-explanatory icons and an easy-to-read display. This avoids extensive training and allows facility staff to perform simple operational tasks on their own, without the help of experts. Due to its auto-configuration feature, the Cerberus FIT control panel detects and automatically reads in all connected devices, providing immediate and simple operation. The integrated 'Panel Configurator' enables the configuration to be changed quickly and easily on a PC or laptop, without additional software.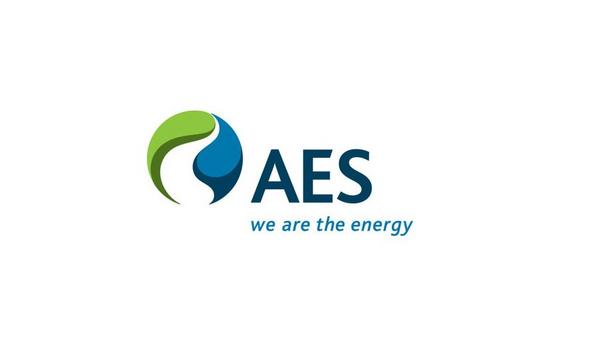 AES Corporation Makes Strategic Investment In Solar Technology Innovator 5B To Increase Solar Energy Production
The AES Corporation announces that it has made a strategic investment in 5B, a solar technology innovator based in Sydney, Australia. 5B's revolutionary MAVERICK design enables customers to add solar resources at a pace that is three times faster while providing up to two times more energy within the same footprint of traditional solar facilities. Together, AES and 5B will help clients accelerate their use of solar energy. The total global investment in the solar energy market between 2021-2025 is projected to reach $613 billion as companies transition to greener sources of energy. 5B's MAVERICK design enables companies to make that transition more quickly and while using less land. Prefabricated solar solution The MAVERICK design is a pre-wired, prefabricated solar solution that is folded up, shipped to site and rolled out. The 5B approach streamlines engineering, procurement and construction for ground-mounted solar facilities. MAVERICK also removes common barriers for organizations to deploy solar resources, including the availability of land and ground penetration, making solar possible in more places while providing the flexibility to easily relocate the resources in some applications. "Solar is the most abundant clean energy source in the world, and 5B's innovative design produces twice the energy for any given area," said Andrés Gluski, President and CEO of AES. "In addition, a project using 5B's technology can be built in a third of the time when compared with conventional solar. These significant advantages will help us meet our customers growing needs in today's ever-changing environment." Annual renewables growth AES Gener will deploy 10 MW of MAVERICK technology as a part of the expansion of its Los Andes solar facility AES will benefit from the use of 5B's MAVERICK technology across many of the projects in its expected 2 to 3 GW of annual renewables growth. This year, AES Panama will fast-track the delivery of a 2 MW project utilizing the MAVERICK solution. In Chile, AES Gener will deploy 10 MW of MAVERICK technology as a part of the expansion of its Los Andes solar facility in the Atacama Desert in the north of the country. "AES share our vision for a clean energy future. Our Maverick solution is defining the next generation for solar power and the true potential of solar power in terms of how fast, simple, flexible and low cost it should and will be," said Chris McGrath, 5B's Co-founder and CEO. Energy technology platforms "5B has delivered the speed and efficiency benefits of our MAVERICK solution in the Australian market, and now AES is bringing its strength to bear as we scale our solution globally." Following a US $8.6 million investment round that included AES, 5B joins a growing portfolio of energy technology platforms in which AES has made strategic investments. AES had a foundational role in the creation and growth of the energy storage market through Fluence, its joint venture with Siemens. Fluence is the largest grid-scale battery energy storage solutions company in the world. AES is also collaborating with Uplight, the digital customer energy platform in the US. AES' strategic collaborations with and investments in these companies have helped them to accelerate the future of energy.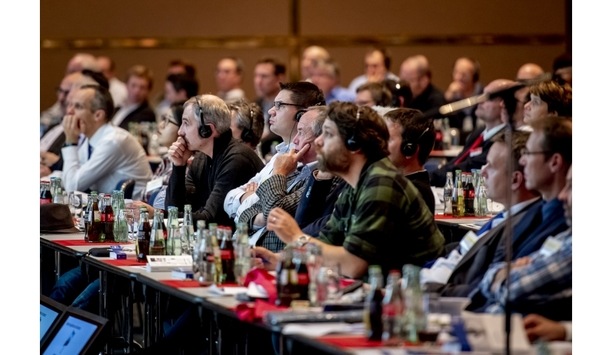 International VdS Conference "Fire Protection Systems" Held In Romania Is Ready To Be Downloaded As PDF-File
The program of the second international VdS-conference on fire protection systems, April 29th, 2020 in Bucharest (Romania), can now be downloaded as PDF-file from their official website. At the conference, international experts from industry and fire protection organizations will present an overview on current technology and developments as well as numerous solutions based on practical experience. Automatic fire protection systems The participants can look forward to the following topics: Automatic fire protection systems from the point of view of fire brigades Sprinkler systems: New developments in the guidelines VdS CEA 4001 for planning and installation Major fire and reconstruction of a medium-sized sawmill Operational readiness of water extinguishing systems Automatic water extinguishing systems from view of installer Planning and installation of water mist systems Water mist protection of an underground mass transport system current solutions In addition there will be an exhibition at the conference site where international companies will present their current solutions, among them Siemens, Salzgitter Mannesmann, Viking and FireDos. At the evening of April 28th a get-together with possibilities to visit the exhibition takes place. The conference will be held in cooperation with ROFMA, the Romanian Facility Management Association. Conference languages are Romanian and English with simultaneous translation.