Industry News
North Yorkshire Fire and Rescue Service fines York Landlord £7,000 for serious fire safety issues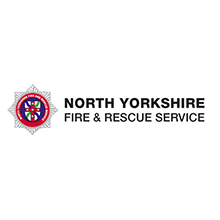 The fire alarm and detection system had not been tested, serviced, and maintained as it should have
On the 4th September 2016, North Yorkshire Fire and Rescue Service were called to a report of a fire at flats on Fulford Road in York. During the incident, which had been caused by an electrical fault near to the fuse board, fire officers found that the fire alarm and detection system provided for the two flats and communal hallway was not working. Further investigation found that the landlord, Mr. Charles Thornton, had not carried out a fire risk assessment. During an interview Mr. Thornton admitted that he had not planned or organised his fire safety responsibilities adequately. The fire alarm and detection system had not been tested, serviced, and maintained as it should have.
Total fine of £10,103.33
At York Magistrates Court on Wednesday 7th June 2017, Mr Charles Thornton pleaded guilty to three contraventions of the Regulatory Reform (Fire Safety) Order 2005. Mr Charles Thornton was fined £7,000 and ordered to pay £2,933.33 in costs with a surcharge of £170. A total cost of £10,103.33.
Station Manager, David Watson of North Yorkshire Fire and Rescue Service said; "North Yorkshire Fire and Rescue Service officers work closely with City of York Council when dealing with fire safety issues involving flats, houses in multiple occupation and shared houses."
"In this case, following the fire incident, it was found that the landlord was responsible for a number of flats across the city. Having good organisation, planning, control and monitoring of fire safety arrangements is essential for any responsible person. Within those fire safety arrangements fire risk assessments and adequate maintenance of fire alarm and detection systems are essential."
"North Yorkshire Fire and Rescue Service will in most cases give responsible persons chance to comply with the legislation before taking legal proceedings. However, where cases are found where there is risk to life of death or serious injury in the event of fire, prosecution will be considered and where appropriate taken."
Keeping tenants and properties safe
Tom Brittain, assistant director of housing and community safety, said: "We work hard with landlords and letting agents to ensure that they comply with legislation that exists to protect and keep their tenants safe – as well as their properties."
"Besides supporting the investigation and prosecution, we remind landlords to contact us for details of their legal responsibilities."
Ms. Karen Galloway prosecuting stated that; "The Fire and Rescue Service's decision to prosecute was not taken lightly and this measure is only taken in the most serious cases. The responsible person is always in a position of authority, their lack of actions should have been foreseeable to prevent, in the event of fire, persons being put at risk of death or serious injury. The contraventions in this case were serious and would have continued had the Fire Authority not acted immediately."
North Yorkshie Fire and Rescue Service would like to remind business owners and landlords that it is important that they are aware of the legislative requirements they need to comply with including having an up to date fire risk assessment.
Other news
Related links
Related news
View all news from