Apollo Firefighting Mounting Brackets
(1)
Browse Firefighting Mounting Brackets
Mounting Bracket products updated recently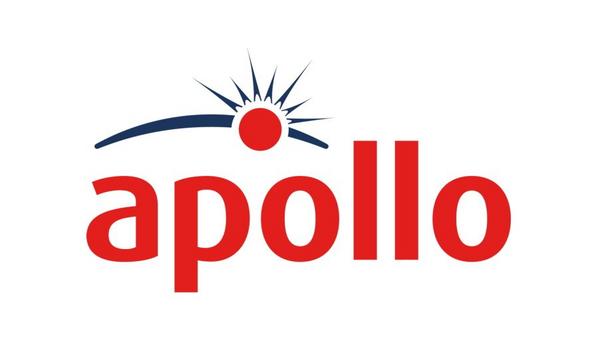 Apollo Creates A Conventional Manual Call Point SC2900-001APO With Modern And Sturdy Design
Apollo have recently introduced a new conventional Manual Call Point (MCP) into their product portfolio. Following customer feedback, they have created a conventional MCP that utilizes the same operation and resettable mechanism as the popular Apollo Intelligent Manual Call Point. The product, SC2900-001APO, has a new modern and sturdy design, is fitted with an alarm LED and has been designed to operate on a zone of conventional fire detection devices. It is supplied with both 470 Ohm resistors and normally open clean contact electrical options. The new design has already made weekly testing hassle free for numerous end users. Maintaining smooth operation A Heart for Duns is a community group of volunteers, formed to maintain and develop the vibrancy that exists in the Scottish town of Duns. The group own and manage the Volunteer Hall, which hosts regular weekly events such as choir practice, community quizzes, after school clubs and more. The group decided to reshape the facilities so that it better served the needs of the community. In order to maintain a smooth operation of the hall, something that needed to be addressed, was the Manual Call Points. There were various makes and models of MCP's installed across the site, some were easy to test, others not so. The crucial weekly testing was proving difficult as some of the testing keys didn't work in the alarm points. Fire alarm testing SAFE Services recommended the new Apollo Conventional Manual Call point (SC2900-001APO) Due to this, the group felt that they were not carrying out effective fire alarm testing and sought an alternative option. A Heart for Duns contacted SAFE Services who specialize in Fire & Security System Integration, offering the highest standard of service from initial consultation and design, to installation and maintenance. Designed to benefit the end-user by offering an easy reset mechanism, SAFE Services recommended the new Apollo Conventional Manual Call point (SC2900-001APO). All existing call points on the site were changed to this model, each fitted with a hinge cover to reduce false alarms from accidental activation on the busy site. There was minimal disruption to the volunteers as the SC2900-001APO was developed to make installation quick and simple for the engineer. Swapping out older model "Having a consistent make of modern Manual Call Point makes it easier to test across the site with minimal effort. Simple and effective. It has made a huge difference!" said Liz Brown, Finance & Facilities Manager at A Heart of Duns. "For me – The new Apollo call point lends itself easily to swapping out older model call points. I think that because all the testing is done by forwarding pressure on the call point then all the stress is greatly reduced on the back-box fixings into the wall and less to go wrong with the call point itself. Other models require a bit of upwards and downwards force to test and this has led to call points coming loose and worst case, breaking. The call point looks so much more modern compared to others on the market and Apollo has got this one spot on when it comes to testing and resetting. The rotation of the element makes it obvious if the call point has been activated should this be maliciously or accidentally," said Graeme Millar, Fire Systems Technical Engineer at SAFE Systems.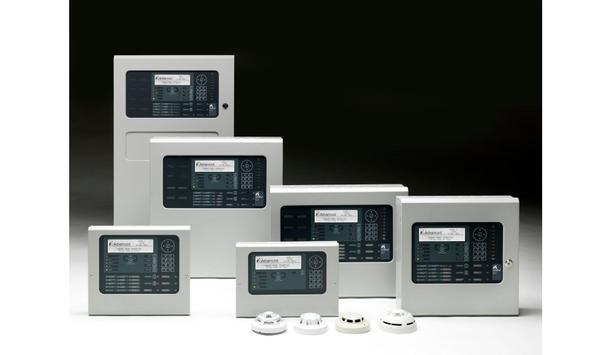 Advanced Provides An Intelligent Fire Detection System For Revlon's Headquarters
An intelligent fire detection system from UK manufacturer, Advanced, has been installed at the South African head office of cosmetics manufacturer, Revlon. Situated in South Africa's Gauteng province, Revlon's headquarters comprises of an administration building, warehousing facility, and manufacturing plant. With area usage varying across this large-scale site, the end-user required that there be immediate identification of the location of any alarm activations An intelligent fire detection system that uses each device's unique address to automatically identify the location of the alarm condition was therefore specified. Fire detection system Advanced's long-term partner, Technoswitch, supplied the equipment to Brakpan-based fire detection and suppression installers, JMN Projects, who were appointed to design and install the fire detection system. Advanced products are our first choice whenever we need to specify a fire detection system" Brett Birch, General Manager at Technoswitch, said: "Advanced products are our first choice whenever we need to specify a fire detection system, so obviously we did so again when asked to propose a system for Revlon's head office. Advanced panels are exceptionally well made, and they offer an unrivaled reliability record. They're also simple to program and configure, plus the aftersales support is excellent." Cost-Effective solution The 1-loop MxPro 5 fire panel from Advanced was installed alongside eight Fire Beam reflective optical beam detectors, 32 Apollo optical detectors, eight Discovery manual call points, and 10 Apollo sounder beacons. Technoswitch's 27.5V DC boxed power supplies were customized for the specific site requirements, providing battery backup for the optical beam detectors. With the communication of any emergency notifications on the fire detection network needing to be relayed to the responsible staff on-site, the end-user also required a GS-22 SMS Communicator to be integrated with the fire system. The Communicator provides a cost-effective solution to transmitting emergency signals from the fire panel's fire and fault relays to a mobile device – with instant notification of any issues being sent in seconds across this large-scale site. Multiprotocol fire system Steve Carroll, General Manager for the Middle East at Advanced, said: "Where production and commercial activity run side-by-side, Advanced's ease of installation and configuration make tailoring specific protection to individual buildings, areas or floors, effortless. The robust and proven technology of Advanced fire systems give our customers peace of mind that their staff and property are well protected, so they can concentrate on running their business." MxPro 5 panels are backward compatible with existing MxPro 4 networks The MxPro 5 is the unbeatable multiprotocol fire system. Approved to EN54-2, 4, and 13, it offers four protocols, Apollo, Argus, Hochiki, and Nittan, and a completely open installer network that benefits from free training and technical support. Panels can be used in single-loop, single-panel format or easily configured into high-speed networks of up to 200-panels covering huge areas. MxPro 5 panels are backward compatible with existing MxPro 4 networks and include a host of features including AlarmCalm for complete false alarm management and reduction. Intelligent fire systems Advanced, owned by FTSE 100 Company Halma PLC, protects a wide range of prestigious and high-profile sites across the globe – from London's Shard to Abu Dhabi International Airport and Egypt's Cairo Tower. Halma is a global group of life-saving technology companies with a clear purpose to grow a safer, cleaner, healthier future for everyone, every day. Advanced is a pioneer in the development and manufacture of intelligent fire systems. Advanced's reputation for performance, quality, and ease of use see its products specified in locations around the world, from single-panel installations to large, multi-site networks. Advanced's products include complete fire detection systems, multi-protocol fire panels, extinguishing control, fire paging, false alarm management, and reduction solutions as well as emergency lighting.
Apollo Fire Detectors Announces The Launch Of Soteria Dimension Flush Mounted, EN54-7 Approved Fire Detectors
Apollo Fire Detectors, the renowned UK manufacturer of fire detection and alarm devices, have launched their range of flush mounted, EN54-7 approved fire detectors to the international market. With a global reputation for innovation, quality and reliability, Apollo products keep people safe from fire in over 100 countries around the world. Their latest range Soteria Dimension consists of two optical fire detectors which use chamberless technology to protect challenging applications. The Soteria Dimension Optical Detector blends seamlessly into its environment, making it ideal for interiors requiring a premium aesthetic. Available in white with a hygienic wipe-clean finish, the product was designed to protect high-end interiors, from private homes, luxury hotels and designer shops to restaurants, galleries and bars. minimizes safety hazards The shock-resistant faceplate is fitted with anti-tamper screws to ensure that it's completely secur The Soteria Dimension Specialist Optical Detector is designed with an anti-vandal and anti-ligature metal faceplate to protect the most vulnerable from self-harm in care and custody. The shock-resistant faceplate is fitted with anti-tamper screws to ensure that it's completely secure. This minimizes safety hazards in healthcare and custodial environments, such as hospitals, contingency wards, quiet rooms, mental health wards and prisons. This variant has been tested to meet the requirements of Ministry of Justice specification STD/E/SPEC/038 and has also independently certified to DHF TS0001 for anti-ligature use is specialist areas. creative solution Liam Arstall, Head of Product Management says "We strive to meet the needs of our customers, even in niche applications. Engaging with our partners made it clear that a creative solution was needed to protect these 2 key areas. After a tremendous amount of research and development, we're incredibly proud to now be launching the product to the international market."