Amkus Firefighting Mounting Brackets
(4)
Browse Firefighting Mounting Brackets
Mounting Bracket products updated recently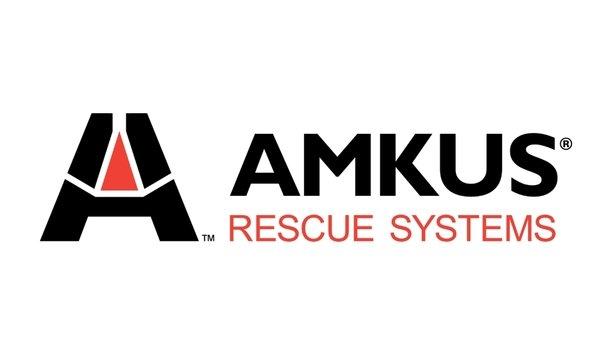 Amkus Announces Participation At The 2020 Fire Expo With ION Tools On Display
Behind every great firefighter is a department and behind every great department is Firehouse Expo, the trade show and expo for the fire industry, offering all the behind-the-scenes tools, training, equipment and exposure to the ideas and inspiration firefighters need to be bright and brave in the business. Amkus recommends not to miss the event that everyone is talking about. Firehouse Expo, the fire-service event in North America, is bigger than ever. 2020's event includes 32 hands-on training programs, 10 pre-conference sessions, a new series of hybrid workshops, and officer development track, 150 main conference sessions, and an expanded exhibit floor featuring more than 350 exhibitors displaying the latest tools and technology. One can join Amkus Regional Manager Bill Davis in the AMKUS booth to see the latest ION tools.
Bethesda-Chevy Chase Rescue Squad Uses Amkus Tools To Save People From An Overturned Tractor Trailer Collision
Rescue Squad 741B and Chief 741F from Bethesda-Chevy Chase Rescue Squad, along with other units from Montgomery County Fire and Rescue Service, were dispatched to the inner loop of the Capital Beltway between Connecticut Avenue and Georgia Avenue for the reported collision, possibly involving an overturned tractor trailer. Initial arriving units found a jackknifed tractor trailer with the cab overturned and heavily damaged. The sole occupant was determined to be severely pinned and barely visible on arrival of the units. Portable simo pump As Battalion Chief 702 established the Command, Chief 741F assumed the roll of the Extrication Group Supervisor working with Rescue Squad 741B and Truck 716 to devise and execute the stabilization/extrication plan. All tools on board Rescue Squad 741B were put to use. An additional 2 Amkus rams were connected via a portable simo pump Crews deployed and utilized 4 pre-connected Amkus tools including 2 heavy-duty cutters, 1 spreader, and 1 ram. An additional 2 Amkus rams were connected via a portable simo pump and also simultaneously utilized. Crews worked on extricating the driver for approximately 40 minutes before he was freed, transferred to the waiting EMS crews, and transported as a Priority 1, Category A trauma to the local ED. Providing assistance to incident They just received word this week of the extent of the drivers injuries upon arrival at the hospital. He was stabilized in emergency surgery that day and has undergone several other surgeries since. He has currently been transferred from the ICU to a step-down unit and is expected to make a full recovery. This was an excellent job by all units involved and was made possible by the use of the suite of Amkus tools carried on board Rescue Squad 741B. People involved in providing assistance to the incident are Battalion Chief Keith Stakes, Extrication Group Supervisor Master Firefighter Steven Solomon, Rescue Squad Officer Captain Leo Ruiz, Rescue Squad Technician Firefighter Andrew Knight, Rescue Squad Firefighter.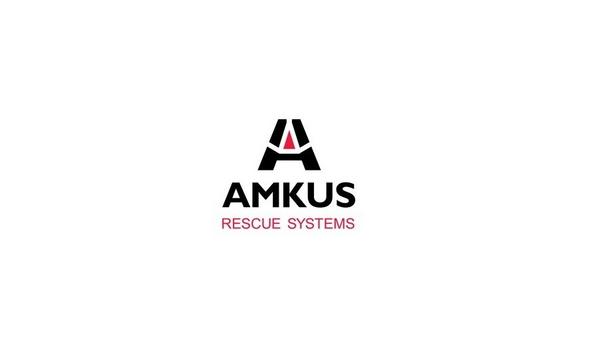 Iredell Rescue And Cool Springs Fire Department Saves A Patient Pinned Under The Vehicle With Amkus Spreader Lift
The call was dispatched for a vehicle overturned with 4 patients possibly 2 pin in the vehicle. Andy Webster Chief of Cool Springs arrived on scene and confirmed double pin in. Deputy Chief Brandon Lester of Iredell Rescue arrived on scene and started assessment of vehicle. Delane Mcwhorter arrived on scene with crash truck and all personal above started assisting with deploying tools and assist with cribbing vehicle. Deputy Chief Brandon Lester from Iredell Rescue started extraction efforts on patient that was pinned under vehicle from waist down and was freed by the vehicle doing an Amkus Spreader lift of the vehicle to remove vehicle from over the patient. Assisting the rescue squad Started working on the other pin in. The patient was completely pinned in the back compartment area of vehicle showing about 6 to 8 inches of the patients left side. Started Extraction efforts on second subject and Captain Spencer Alves from Iredell Rescue arrived and assisted Deputy Chief Lester. All personal above assisted the rescue squad by obtaining tools and removing items to better clear the way for extrication. The vehicle was located in several trees that had to be removed. Due to the efforts of the individuals listed above all four patients are alive. The most critical patient was the one in the back compartment and due to the way subject was in vehicle and location it was around a 50 min extrication time. All subjects worked together and assisted with carry out of patient.