Fire Research Corp. EMERGENCY LIGHTS
(78)
Light products updated recently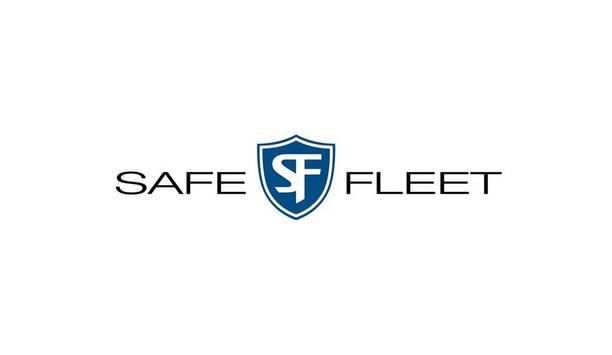 Safe Fleet Appoints Deron Stambaugh As The Vice President Of Global Fire/EMS Sales To Expand Business
Safe Fleet Fire, EMS, and Industrial (FRC, FoamPro, Elkhart Brass, ROM) is excited to announce the addition of Deron Stambaugh as Vice President of Global Fire/EMS Sales. In his role, Deron will be responsible for the leadership of the Fire/EMS sales team, developing new business opportunities, and expanding into new markets and geographies. Deron has extensive experience in both executive sales leadership and product development. Most recently, Deron served in a senior sales leadership position at Diehl Controls where he led a team that helped grow global OEM customers' businesses. Prior to Diehl Controls, Deron led a global business development group at Flex Inc. Deron holds a Master's degree in Business Administration from DePaul University and has been granted 6 U.S. patents as part of his product design and development work throughout his career.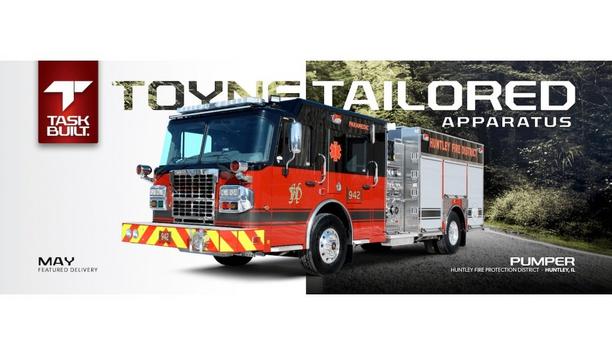 Toyne Provides A Customized Pumper Vehicle To Enhance Fire Safety Systems At The Huntley Fire Protection District
Illinois' Huntley Fire Protection District (HFPD) recently received delivery of their customized pumper that was built by Toyne, Inc., an Iowa-based fire apparatus manufacturer. This apparatus will be deployed to the district's 'Station 2' where it is replacing a higher-mileage fire engine. There it will be ever ready to serve the resolute firefighters and the communities they protect. Established in 1959, the HFPD tirelessly fulfills the fire service needs of over 50,000 residents in the communities of Huntley, Algonquin, Hampshire, Gilberts, Lake in the Hills, and the rural areas of Kane and McHenry Counties. This territory covers 55 square miles and includes busy freight routes and nine miles of the Interstate 90 corridor. Conducting emergency response The Huntley Fire Protection District has 90 personnel. Operations are overseen by a Fire Chief, two Deputy Chiefs, three Battalion Chiefs, twelve Lieutenants, and a host of other vital staff. HFPD conducts its emergency response from five stations spread throughout its jurisdiction. Continuing to invest in their response capabilities has been one of the focuses of HFPD In 2018 alone, the district received close to 5,300 calls. Continuing to invest in their response capabilities has been one of the focuses of HFPD. Along with opening a fifth station in April of 2020, replacing one of their older engines in their fleet of eleven apparatus with a new Toyne was a part of that response initiative too. Painted stainless steel body "As a first time Toyne customer, they exceeded our expectations! From the spec and design process to the final delivery, the pride of a family-owned business was evident," said Battalion Chief Michael Pierce. "Toyne allowed us to get the custom quality build we were looking for while staying fiscally responsible to the residents we serve." The pumper has a bolted painted stainless steel body that is mounted onto a Spartan Metro Star ELFD chassis. A 380-horsepower Cummins ISL 9 engine and an Allison 3000 EVS transmission combine to create a robust powertrain. This apparatus has a 10-inch raised roof cab and boasts seating for four firefighters. Hard suction hose Toyne made slide-in storage for a ladder, pike pole, and hard suction hose Water storage comes in the form of a 750-gallon UPF tank that is monitored by an ICI SL Plus tank gauge. For fire suppression, a Waterous CS 1,500-gpm pump and a Fire Research Pump Boss pressure governor were integrated into the apparatus. Customized storage was positioned throughout the apparatus. There are compartments for seven SCBA bottles in the wheel wells, a front bumper hosewell, and Toyne Tailored slide-out shelving. In the rear of the pumper, Toyne made slide-in storage for a ladder, pike pole, and hard suction hose. Low-Light situations Further customization was implemented by wiring the apparatus with an array of lighting options. Whelen warning lights, a Whelen LED arrow stick, and a 72-inch Firetech HiViz brow light ensure high visibility when responding to calls. During low-light situations, HFPD can utilize the onboard Fire Research telescoping lights, and Whelen M9V2R LED scene lights. "We worked closely with the Huntley Fire Protection District to identify their needs and apply that criteria throughout the design and build of their pumper," said Bill Bird, Toyne Product Support Coordinator. "The overall result speaks for itself, and we expect the apparatus to serve these firefighters well–for years to come." Dinges Fire Company, based out of Amboy, Illinois, sold the Toyne pumper to the district.
Toyne Provides A Pumper Vehicle To Enhance Emergency Response Capabilities Of Geyserville Fire Protection District
In Sonoma County, California, Geyserville Fire Protection District (GFPD) strengthened its emergency response capabilities after receiving delivery of a customized pumper from Toyne, Inc., a fire apparatus manufacturer. The latest addition to their fleet comes at a time when the threat of wildfires is an ever-present concern for the district. Earlier this fall, members of the GFPD were among the countless number of first responders that worked tirelessly to contain the Kincade Fire – the largest wildfire to ever occur in Sonoma County. Bolted stainless steel GFPD's new pumper is mounted on a Spartan Metro Star SMFD chassis and features a 10-inch raised roof cab. Fitted with a 380-horsepower Cummins ISL 9 engine and an Allison 3000 EVS transmission, the apparatus has the power to meet the demands of Sonoma County's diverse terrain. This Toyne is built with bolted stainless steel, ensuring a long life of service. Water is dispersed by a 1,250-gallon-per-minute Hale Qflo pump, CBP PTO pump, Fire Research Total Control pressure governor, and also includes an Akron Hi Riser monitor. Geyserville's new apparatus is equipped with a 600-gallon UPF tank and an ICI SL Plus tank gauge. Additional features include a Foam Pro 2001 Class A foam system and Fire Research SPA530-Q28 telescoping lights, allowing GFPD to be prepared for any call. Other unincorporated communities We are very proud to deliver this pumper to the Geyserville Fire Protection District" "We are very proud to deliver this pumper to the Geyserville Fire Protection District," said Michael Schwabe, president and CEO of Toyne, Inc. "With their unwavering dedication in responding to emergencies on a moment's notice, they deserve to have equipment and apparatus that are up to the task. And their Toyne Pumper is destined to serve and take the call without hesitation too." Formed in 1996, Geyserville Fire Protection District serves over 5,000 residents in Geyserville, Alexander Valley, Chalk Hill, Dry Creek Valley, and other unincorporated communities of northern Sonoma County, California. In total, the district covers more than 215 square miles of Wine Country. To protect the county's largest fire district, GFPD utilizes three fire stations and a fleet of more than eight apparatus. The district is operated by two full-time and 31 volunteer firefighters. On average, crews respond to nearly 600 calls per year. High-Wind conditions On October 23, 2019, GFPD and other fire units responded to a call about a brush fire on John Kincade Road northeast of Geyserville. Due to high-wind conditions in the area, the fire grew rapidly over several days. Members of the fire district, along with hundreds of other responders, worked around the clock to battle the blaze and assist with evacuations in what is now called the Kincade Fire. After spreading through more than 77,000 acres, the wildfire was fully contained on the 6th of November. Driven to become better prepared for future wildfires, the delivery of their Toyne Pumper marks another step toward that goal. The pumper was sold to Geyserville by Hi-Tech Emergency Vehicle Service, Inc., a Toyne dealer based out of Oakdale, California.