Notifier EMERGENCY LIGHTING ACCESSORIES
(3)
Browse EMERGENCY LIGHTING ACCESSORIES
Lighting Accessories products updated recently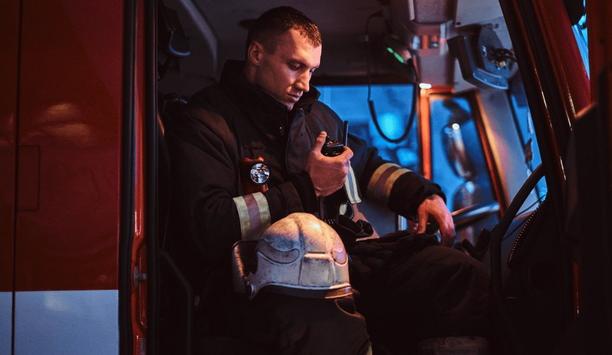 American Fire Protection Group And Honeywell Focus On Bi-Directional Amplification And Its Requirement In Buildings
First responder radio signal and communications can be significantly impacted by building construction, building size, and other factors. Because of that, it is important that emergency personnel have the ability to communicate in the event of an emergency. The good news is that there is a solution! Bi-Directional Amplification (BDA) Bi-Directional Amplification (BDA) is an Emergency Radio Communication System that provides reliable communication radio transmissions between first responders inside a building, and emergency personnel outside the building. What does Bi-Directional Amplification service include? Site Surveys Design Installation Inspections Maintenance & Service Project Management Post-Installation Analysis Testing and Certification Code References If a building does not meet the required minimal signal strength of -95db for both incoming and outgoing signals, the only effective solution is the installation of a signal booster (Bi-Directional Amplification). Standard codes for building to have radio coverage American Fire Protection Group is an elite partner of Honeywell, for their Gamewell-FCI and NOTIFIER product lines Modern day codes, like the IBC 2015 Section 916, IFC 2015 & 2018 Section 510, NC Fire Code 2018 Section 510, NFPA 72 2010 & 2013 Editions, NFPA 1221 and UL2524, require all buildings to have approved radio coverage for emergency responders within the building based on the existing coverage levels of the public safety communication systems of the jurisdiction at the exterior of the building. American Fire Protection Group (AFPG) is an elite partner of Honeywell, for their Gamewell-FCI and NOTIFIER product lines. AFPG partners with Honeywell on BDA equipment because Honeywell currently offers the only UL2524 listed BDA equipment in the industry. Honeywell lists the following features and benefits for addressable Class B BDAs: Single portfolio to meet any application across US supporting all public safety frequency bands. UL2524 In-building 2-Way Emergency Radio Communication Enhancement Systems listing. CSFM listing. NFPA 72 2010 Edition, NFPA 1221 2016 Edition and IFC 2018 compliant. Built-In NOTIFIER Addressable Monitor Module. Various models available for UHF, VHF, 700MHz, 800 MHz and multi-band. Integrated dual power supply and battery charger with intelligent battery monitoring. NEMA 4 Type (UL Type-4) Approved Equipment Enclosure. NEMA 3R Type (UL Type-3R) Approved Battery Enclosure. Supports higher system gains for efficient link budgeting.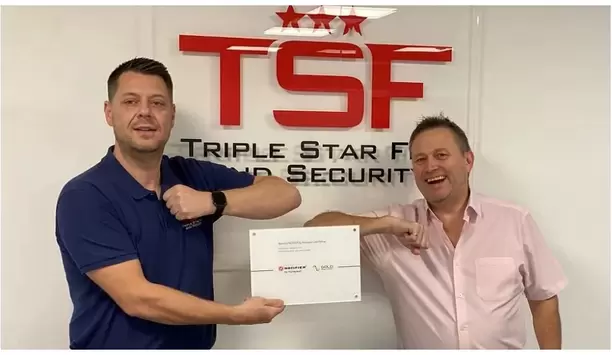 Triple Star Fire And Security Ltd Reach Gold Partner Status In Their Notifier Partnership
Notifier by Honeywell is pleased to announce Triple Star Fire and Security Ltd reach Gold Partner Status. Daren Pool, Managing Director at Triple Star says: "We're absolutely delighted to achieve Gold partner status with Notifier. The quality and flexibility of the Notifier products really helps us to achieve the highest quality fire safety system installations for our customers." Notifier by Honeywell wished Triple Star Fire and Security more success within the Notifier partnership.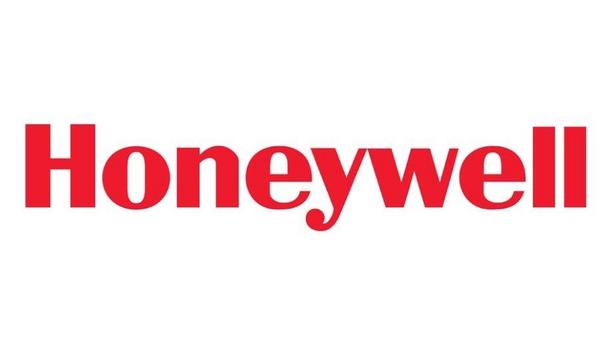 Honeywell Introduces Cloud-Based Connected Life Safety Services That Provides End-To-End Connectivity To Fire Safety Systems
Honeywell, a global provider of fire and life safety, launched the first tools from its new suite of Connected Life Safety Services (CLSS), its first all-in-one cloud platform for fire safety systems. Honeywell's CLSS suite of tools, built on the Honeywell Forge platform, enable fire technicians to minimize disruption, prove compliance and reduce time needed for design, installation, commissioning, inspection, maintenance and reporting of life safety systems. "Today's global environment requires the fire and life safety industry to innovate with solutions that enable facility managers and system integrators to monitor their systems and diagnose issues anytime, from anywhere," said Sameer Agrawal, General Manager, Global Fire Software and Services, Honeywell. Fire safety value chain "Many facilities are working to create healthier environments and even limiting occupant density to comply with social distancing. With CLSS, we help system integrators provide their customers with the highest level of safety and service and work more efficiently by giving them insight into the system problem before they even get to the site." Especially in today's environment, organizations across the fire safety value chain face multiple challenges: Achieving more with fewer resources - many facility maintenance teams are working with reduced staff. Managing challenges of limited access to facilities due to shutdowns. Dealing effectively with safety incidents, where risks remain the same at any occupancy level. Life safety systems Honeywell's CLSS platform addresses these challenges by enabling systems integrators and facilities management firms to access the data within a fire system from anywhere, without necessarily being physically be at the control panel. Firetron, one of the largest individually owned life safety systems company in Texas, is using the Honeywell CLSS platform to support the development of compliance records for its customers. With more than 600,000 devices under our management, CLSS provides us with a scalable tools" "We're always looking for the most technologically advanced reporting so that we can reduce customer time and effort during audits," said David Maloy, President, Firetron. "For example, our healthcare facility customers are under increasing pressure to provide accurate compliance records per The Joint Commission reporting requirements. With more than 600,000 devices under our management, CLSS provides us with a scalable tool to meet our customer service aspirations." Provides invaluable reassurance Honeywell's CLSS platform is also being employed by EDSB Group of Companies, a UK-based provider of fire, security, electrical, mechanical and building services, in a 50,000-square-meter logistics center for a freight carrier at East Midlands Airport. "CLSS offers a level of connectivity that provides invaluable reassurance that the system has been commissioned effectively and is being maintained safely," said Jonathan Parker, Managing Director, EDSB Group of Companies. "We can also see how old every detector is and when it needs to be changed based on prevailing regulations. With CLSS, we can tailor settings based on a customer's requirements and verify weekly testing is carried out according to their specifications while also logging faults and fire activations." Improves fire system commissioning Through application of digitization principles and Industrial Internet of Things technology, Honeywell's CLSS tools make it easier to design, install, test and commission fire systems while helping eliminate errors and manual data entry throughout the designing, commissioning and maintenance processes. These tools can also improve the delivery of on-time completions and the handover of a compliant system with the relevant reports, saving channel partners - and end users - time and money. During planned maintenance, CLSS streamlines the verification of compliant fire system testing and automatically generates and archives compliance reports for audit purposes. Whether using the CLSS mobile app or a PC, facility managers can monitor their systems and easily access compliance reporting. Cybersecurity landscape CLSS automatically captures the testing activity thereby removing any doubt on which device was tested This real-time view also enables technicians to troubleshoot a system remotely, allowing them to arrive on site with the right tools to service a system the first time, truly maximizing efficiency and minimizing disruption. This is even more critical given the industry's talent gap of skilled fire technicians. Using CLSS tools, Honeywell partners can reassure their end users that they are in full alignment with mandated inspection and maintenance requirements. CLSS automatically captures the testing activity thereby removing any doubt on which device was tested, when and by whom. It also automatically generates suggested corrective actions and planned maintenance recommendations based upon local regulations. CLSS is protected with extensive built-in cybersecurity provisions. Honeywell is committed to proactively monitoring the cybersecurity landscape, ensuring data is safely stored and securely accessible to permitted system users. Ongoing digital transformation Delivering full backwards compatibility, CLSS safeguards investment in legacy systems, while preparing Honeywell partners and end users for ongoing digital transformation. Honeywell's CLSS platform will continue to integrate the latest smart solutions, enabled by cloud connectivity, to ensure buildings and their occupants are as safe as possible. The CLSS tools are accessible via a cellphone app and web browser. The CLSS tools are available in markets globally via several Honeywell Fire brands, including: Gent, NOTIFIER and ESSER. It will be rolled out to additional portfolios over the next year.