Gent EMERGENCY LIGHTING ACCESSORIES
(6)
Browse EMERGENCY LIGHTING ACCESSORIES
Lighting Accessories products updated recently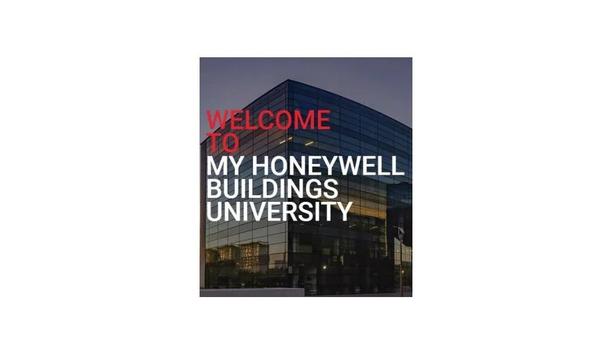 My Honeywell Buildings University Is Live
My Honeywell Buildings University is now live. The single location for all ones training support. One can browse a global catalog of training modules once one is in the portal, access on-demand training and self-help videos, register for instructor-led sessions and review training history.My Honeywell Buildings University currently supports 20 Honeywell brands and offers more than 700 hours of on-demand content, includes more than 200 instructor-led courses, and is accessible for the partners on any device, in any location and at any time.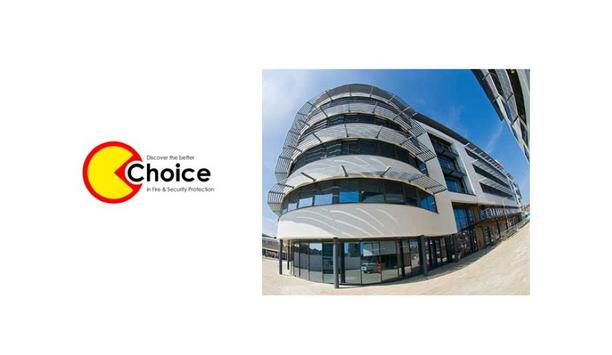 Choice Fire & Security Solutions To Upgrade And Maintain Security & Fire Alarm Systems At The Sussex Coast College In Hastings
Choice Fire & Security Solutions is using its combined fire and security expertise in assuming unified responsibility for upgrading, extending and maintaining security and fire alarm systems at the multi-site campus of the Sussex Coast College in Hastings (SCCH). fire alarm systems Maintenance The further education college's two main buildings, opened in 2010, are the town center located Station Plaza (22,000 sq. meters) and Ore Valley (7,000 sq. meters), which is less than a mile away. In addition to learning spaces and workshops, the sites incorporate social, leisure and catering facilities. The five-floor Station Plaza has a full-height central atrium. The sites' systems include digital CCTV surveillance, Plan IP-based access control including Assa Abloy's wireless Aperio locks, Honeywell's Galaxy-controlled intruder alarms and Gent fire alarms. Countering rise in system downtimes Choice Fire & Security Solutions has restored efficiency to various aspects of the multiple systems at SCCH Prior to Choice's involvement, a number of suppliers were supporting these legacy systems, which Phil Barnes, Head of Facilities at the Sussex Coast College in Hastings (SCCH), identified as bringing an increasing lack of coordination leading to increased system downtimes and cost inefficiencies in ongoing support. Choice Fire & Security Solutions has restored efficiency to various aspects of the multiple systems at SCCH. This has included eliminating 147 faults within the fire system some caused by the effect of Hastings' sea air corroding semi-external detector heads. Emizon control technology Additionally, remote systems communications have been unified by Choice using Emizon control technology for remote security and fire alarm monitoring and to allow Choice remote system access to monitor performance, fault-find and carry out reconfigurations without having to visit the sites.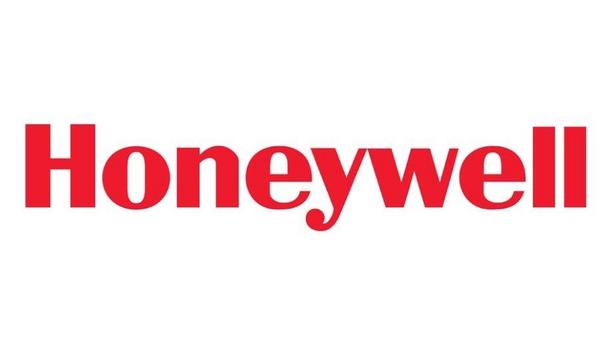 Honeywell Introduces Cloud-Based Connected Life Safety Services That Provides End-To-End Connectivity To Fire Safety Systems
Honeywell, a global provider of fire and life safety, launched the first tools from its new suite of Connected Life Safety Services (CLSS), its first all-in-one cloud platform for fire safety systems. Honeywell's CLSS suite of tools, built on the Honeywell Forge platform, enable fire technicians to minimize disruption, prove compliance and reduce time needed for design, installation, commissioning, inspection, maintenance and reporting of life safety systems. "Today's global environment requires the fire and life safety industry to innovate with solutions that enable facility managers and system integrators to monitor their systems and diagnose issues anytime, from anywhere," said Sameer Agrawal, General Manager, Global Fire Software and Services, Honeywell. Fire safety value chain "Many facilities are working to create healthier environments and even limiting occupant density to comply with social distancing. With CLSS, we help system integrators provide their customers with the highest level of safety and service and work more efficiently by giving them insight into the system problem before they even get to the site." Especially in today's environment, organizations across the fire safety value chain face multiple challenges: Achieving more with fewer resources - many facility maintenance teams are working with reduced staff. Managing challenges of limited access to facilities due to shutdowns. Dealing effectively with safety incidents, where risks remain the same at any occupancy level. Life safety systems Honeywell's CLSS platform addresses these challenges by enabling systems integrators and facilities management firms to access the data within a fire system from anywhere, without necessarily being physically be at the control panel. Firetron, one of the largest individually owned life safety systems company in Texas, is using the Honeywell CLSS platform to support the development of compliance records for its customers. With more than 600,000 devices under our management, CLSS provides us with a scalable tools" "We're always looking for the most technologically advanced reporting so that we can reduce customer time and effort during audits," said David Maloy, President, Firetron. "For example, our healthcare facility customers are under increasing pressure to provide accurate compliance records per The Joint Commission reporting requirements. With more than 600,000 devices under our management, CLSS provides us with a scalable tool to meet our customer service aspirations." Provides invaluable reassurance Honeywell's CLSS platform is also being employed by EDSB Group of Companies, a UK-based provider of fire, security, electrical, mechanical and building services, in a 50,000-square-meter logistics center for a freight carrier at East Midlands Airport. "CLSS offers a level of connectivity that provides invaluable reassurance that the system has been commissioned effectively and is being maintained safely," said Jonathan Parker, Managing Director, EDSB Group of Companies. "We can also see how old every detector is and when it needs to be changed based on prevailing regulations. With CLSS, we can tailor settings based on a customer's requirements and verify weekly testing is carried out according to their specifications while also logging faults and fire activations." Improves fire system commissioning Through application of digitization principles and Industrial Internet of Things technology, Honeywell's CLSS tools make it easier to design, install, test and commission fire systems while helping eliminate errors and manual data entry throughout the designing, commissioning and maintenance processes. These tools can also improve the delivery of on-time completions and the handover of a compliant system with the relevant reports, saving channel partners - and end users - time and money. During planned maintenance, CLSS streamlines the verification of compliant fire system testing and automatically generates and archives compliance reports for audit purposes. Whether using the CLSS mobile app or a PC, facility managers can monitor their systems and easily access compliance reporting. Cybersecurity landscape CLSS automatically captures the testing activity thereby removing any doubt on which device was tested This real-time view also enables technicians to troubleshoot a system remotely, allowing them to arrive on site with the right tools to service a system the first time, truly maximizing efficiency and minimizing disruption. This is even more critical given the industry's talent gap of skilled fire technicians. Using CLSS tools, Honeywell partners can reassure their end users that they are in full alignment with mandated inspection and maintenance requirements. CLSS automatically captures the testing activity thereby removing any doubt on which device was tested, when and by whom. It also automatically generates suggested corrective actions and planned maintenance recommendations based upon local regulations. CLSS is protected with extensive built-in cybersecurity provisions. Honeywell is committed to proactively monitoring the cybersecurity landscape, ensuring data is safely stored and securely accessible to permitted system users. Ongoing digital transformation Delivering full backwards compatibility, CLSS safeguards investment in legacy systems, while preparing Honeywell partners and end users for ongoing digital transformation. Honeywell's CLSS platform will continue to integrate the latest smart solutions, enabled by cloud connectivity, to ensure buildings and their occupants are as safe as possible. The CLSS tools are accessible via a cellphone app and web browser. The CLSS tools are available in markets globally via several Honeywell Fire brands, including: Gent, NOTIFIER and ESSER. It will be rolled out to additional portfolios over the next year.