Fire Lite Alarms (Honeywell) EMERGENCY LIGHTING ACCESSORIES
(12)
Browse EMERGENCY LIGHTING ACCESSORIES
Lighting Accessories products updated recently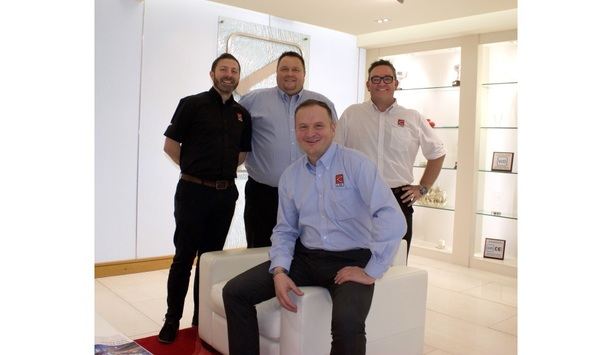 C-TEC Strengthens UK Sales Team With New Hires
A life-safety systems manufacturer, C-TEC, has restructured its UK sales team to facilitate further growth and expansion. Simon Griffiths is C-TEC's new Northern Fire Account Manager, replacing Brian Foster, recently promoted to the newly-created role of UK Sales Manager. With over 20 years' experience in service engineer, project management and business development roles at Honeywell, Cormeton Electronics and Reflex Systems, Simon's brief is to create new business and provide technical support to C-TEC's specialist fire alarm accounts and specifiers in the North and Scotland. Fire safety and alarm systems expert The company has also appointed Jeff Pankhurst as its South East Fire Account Manager. Formerly a Business Development Manager at Texecom Ltd (Klaxon Signals), Jeff is a qualified fire alarm systems engineer and project manager with vast experience of managing major design, installation and commissioning projects in London including The Shard and Heron Tower. Craig Swift, formerly a Distribution Account Manager at the company, has been appointed its new South West Fire Account Manager and Andy Turner retains his position as C-TEC's specialist Midlands and Ireland Fire Account Manager. Hush2 fire alarm solution Said Charlotte Manley, C-TEC's Sales Director, "With the launch of our revolutionary new CAST protocol fire alarm systems and Hush2 fire alarm solution imminent, the restructure was vital to ensure we have the right people in place to drive the next phase of C-TEC's growth. I am delighted to welcome Simon and Jeff to the team and congratulate Brian and Craig on their new positions." C-TEC is a globally renowned UK-based manufacturer of world-class life safety systems. Currently trading in over 70 countries worldwide, the company has extended its 100,000 sq. ft. state-of-the-art headquarters to include new high-capacity manufacturing areas, product training rooms and conference center.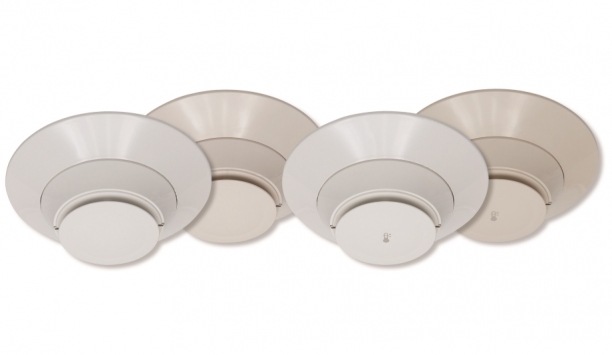 Honeywell's Addressable Fire Detection Devices Improve Protection For Modern Buildings
The new line of addressable detectors includes photo, photo/thermal, and heat detectors, along with bases and accessories Honeywell, a pioneer in Connected Buildings, is helping customers get ahead of upcoming building code changes and improve fire detection through a new line of addressable smoke and heat detection devices available across all Honeywell Fire brands. The devices improve detection of fires involving synthetic materials that are commonly used in modern buildings, and offer improved system reliability against false alarms. In addition, these devices have been designed to meet new industry requirements that go into effect in the United States in 2020 – the UL 268 7th Edition standards – ensuring a smooth transition to the new codes. "Honeywell's newest fire detection devices step up to the challenge of modern construction methods and codes with the latest technology in fire safety," said Samir Jain, general manager for Fire Americas, Honeywell Home and Building Technologies. "Serving customers in more than 10 million buildings around the world, we were able to redesign our devices with an unwavering focus on customers and end users. Our products across all of our fire brands are easy to install and use with a lower cost of ownership without sacrificing safety." Photo/thermal and heat detectors Whether it's a photoelectric detector or more advanced multi-criteria solution, the Honeywell devices provide advanced features for fire or life safety systems So-called 'addressable' detectors connect to a fire alarm control panel and are assigned an address so responders can more easily locate the source of an alarm. The new line of addressable detectors includes photo, photo/thermal, and heat detectors, along with bases and accessories. Additional specialty detectors, including higher-sensitivity and combined carbon monoxide detectors, will be available in the coming months. Each spot-type detector is designed for ease-of-use, simple installation, and project flexibility. With varying base sizes, an expanded colour offering and modern design, the new line supports contemporary aesthetic needs to fit any environment. Whether it's a photoelectric detector or more advanced multi-criteria solution, the Honeywell devices provide advanced features for fire or life safety systems. Beneficial to the small and medium sized facilities Honeywell addressable smoke detectors and accessories can be used in commercial building spaces across the country including offices, hotels, schools, airports, hospitals, high rise, retail, stadiums, military buildings and more. Small- to medium-sized facilities can benefit from photo and heat detectors in a contemporary white colour to meet popular design demands. Diverse commercial environments can integrate broader offerings, like remote test capabilities in the ducts, heat detectors in furnace rooms, photo detection across the main building, high sensitivity for a server closet, and the wider system connection. The new line of smoke detection devices will be available across Honeywell Fire brands: NOTIFIER, Honeywell Gamewell-FCI, Honeywell Farenhyt, Honeywell Silent Knight and Fire-Lite Alarms. Fire-Lite Releases 2014 Training Program Covering A Range Of Fire Alarm Systems
NICET-certified instructors will lead these courses offering attendees the opportunity to earn valuable CEUs Fire-Lite Alarms by Honeywell recently released its 2014 training program, covering a range of subject matter from fire alarm systems basics to sophisticated applications design and programming. Continuing Education Units (CEUs) will be given to attendees of the more than 100 hands-on trainings planned to take place across the U.S. For those hard-pressed for time, Fire-Lite offers free online training modules, while continuing to grow its Lite-Tips library of short, technical instruction videos. As CEU-accredited fire alarm programs become harder to find, and dealer interest in emergency communication systems rises, Fire-Lite Alarms Training Supervisor, Tom Rosa, expects to see a jump in training registrations in 2014. "Given the rising interest around our training program this past year, particularly when we began covering the ECC-50/100 mass notification system, I wouldn't be surprised if we train more people in our instructor-led classes in 2014 than in any other previous year," said Rosa. The one-day Fire-Lite Systems courses and two-day Software Applications Courses scheduled in 2014 will take place in 62 different U.S. cities. NICET-certified instructors will lead these hands-on courses, which offer attendees the opportunity to earn valuable CEUs. For experienced fire alarm installers having attended a Fire-Lite Systems course within the past three years, a Training Certificate Renewal Program is also available to provide a convenient, time-saving means of keeping their Fire-Lite certification up-to-date. Students who successfully pass the online portion of the Training Certificate Renewal Program will receive 0.7 CEUs and become eligible to take a written final exam to earn a new training certificate, valid for three years. A series of online trainings, aimed at those with time and travel constraints, provide self-paced instruction on popular topics not covered in the instructor-led courses. As use of its online training modules continues to climb, Fire-Lite plans to expand this series in the near future. To offer visual solutions to the most popular issues covered by its own Technical Support department, Fire-Lite has produced a series of short, tech-tip videos. The Lite-Tips training videos can be easily searched on both YouTube and FireLite.com, and cover a myriad of common topics, including how to check battery voltage, align a beam detector, synchronise notification appliance circuits (NACs), and more.