Ladder products updated recently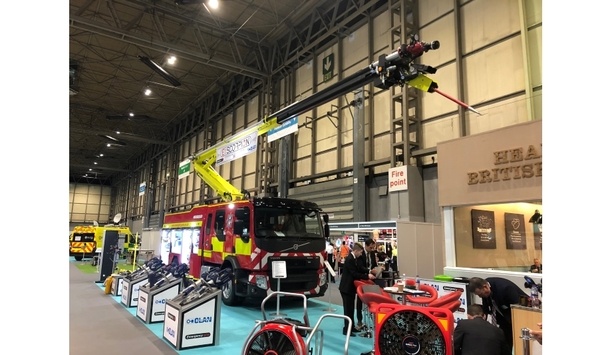 Emergency One Announces The Launch Of Its Flagship New Appliance "E1 Scorpion" In February
The event, hosted by E1 and sister company, Clan Tools and Plant Limited, at their state-of-the-art specialist appliance manufacturing plant in Scotland, welcomed attendees from Fire and Rescue Services throughout the UK, as well as many from airport and industrial FRS. E1 have been at the forefront of specialist vehicle design and manufacture in the UK for 30 years, and they are now the largest such company based in the UK. Many of their developments have become widely adopted and recognized as industry standard. Through detailed engagement with the UK FRS's, dedicated research and development, collaborative engineering and a passion for innovation, the E1 SCORPIONTM was born. Innovate and Evolve Whilst the E1 Scorpion concept is not new (water tower pumping appliances have been around for decades), the manufacturing and systems engineering and technology employed with this vehicle certainly are new! The E1 Engineering and Design Project Team were issued with the following simple Design Brief: Improve Firefighter and Public Safety Robust and Reliable Engineering Full BS EN 1846 Compliance / Full Pumping Appliance Capability Full Water Tower Capability / High Flow Rates / Optimize Monitor Performance Offer Choice – Full Customization of Build and Chassis Options Develop and Improve Existing Technologies and Solutions Simplify Operation The resultant development of the E1 Scorpion therefore required the creation of many new and innovative systems and componentry, as well as the refinement of many existing technologies – all of which were also on display at the Launch event. piercing lance system The pump features a custom E1 designed manifold system, facilitating the high flow characteristics of the appliance A 20m High Reach Extendable Turret (HRET) system is installed (designed and manufactured in England by E1 UK partner Translink International), featuring the "Fire-Spike" piercing lance system. The installation facilitates up to a 20m vertical reach and 14m horizontal reach, with full 360º rotation. Water and Foam delivery is available via the boom-mounted high flow monitor (up to 6,000lpm), or via the "Fire-Spike" (1,000lpm). CCTV and Thermal Imaging Cameras are also installed, with images relayed to locations such as the cab or pumpbay system controls and/or the chest-pack remote control system. The impressive Fire Engineering installation features a Godiva Prima P6A pump (6,000lpm), along with an (optional) Cobra Ultra High-Pressure abrasive / cutting system. The pump features a custom E1 designed manifold system, facilitating the high flow characteristics of the appliance. Radio Frequency Identification Full BS EN 1846 Pumping Appliance capability is upheld, with the appliance featuring a 6-person cab/crewcab, individual crew seats (c/w integrated BA), an 1,800 liter water tank, 100 liter foam tank, and a 1,200kg operational equipment inventory capacity. A unique (optional) pumpbay canopy door provides safe shelter for the pump operator, who benefits from the latest widescreen version ("Evo") of the industry-standard E1 "ePumpControl" HMI system. The rear body superstructure includes the all-new "E-1" Roller Shutter Door system, and "E-1 Streamline" smooth, flush sided profile – with no overhanging door furniture (a narrower body and reduced accident damage potential). The E1 Technology arm of the business was on show, with the E1 Scorpion featuring the latest iterations of their "e1fleet" specialist appliance telematics system, the "e1Tag" Radio Frequency Identification (RFID) on-appliance asset management system, and the "e1Connect" mobile Wi-Fi hotspot. High-Pressure firefighting system We are delighted that the E1 Scorpion has been met with such enthusiasm" To enhance the list of firefighting options available only from E1, the "E1 Nebula" system was also launched. The Ultra High-Pressure firefighting system (38lpm @ 200bar) includes several lance options, robust PTO drive (low maintenance, improved reliability and performance), full integration with ePumpControl and e1fleet, and options for foam and abrasive cutting upgrades. The system was demonstrated in its alternative, portable (self-contained) form. Also unveiled was the E1 Scorpion's big brother, the E1 ManticoreTM; a fully configurable industrial appliance, available on 18, 26 or 32tonne GVW Chassis Day/Crew Cab variants. Mike Madsen, Managing Director, Emergency One (UK) Limited and Clan Tools & Plant Limited, commented; "We are delighted that the E1 Scorpion has been met with such enthusiasm. It's important to me that we offer our customers choice – hence the E1 Scorpion is fully customizable and offers a unique, no-compromise build solution along with a comprehensive option list." design and manufacture process The build quality and truly innovative design features are testament to the quality, passion, drive and commitment of our employees and the collaborative approach we adopted throughout the design and manufacture process. Working closely with our partners in Manchester, Translink International, I am proud that the E1 Scorpion showcases the best of British engineering, innovation and manufacturing." Finally, key supplier partners on the E1 Scorpion project were on hand to discuss and display their own products, along with many of the E1 and Clan Partner Companies, such as Magirus, Lukas, Vetter, Leader and BioEx.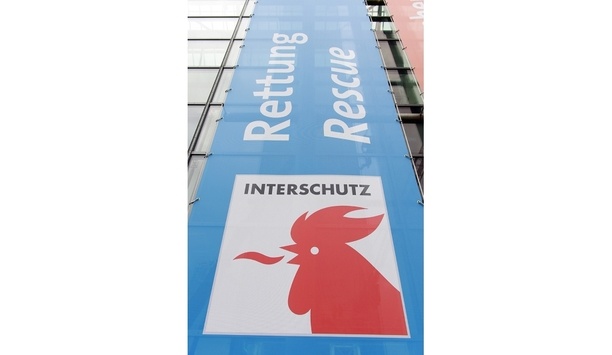 INTERSCHUTZ 2020 To Host Manufacturers, Suppliers And Rescue Services To Discuss Ways To Enhance Rescue And Emergency Services Globally
New technology and strategies are urgently required if rescue services are to meet the enormous challenges they encounter in the modern world. Demographic change, the need for well-trained specialist personnel and responding to major incidents and disasters are just some of the keynote themes that demand answers. At INTERSCHUTZ 2020 manufacturers, suppliers, rescue services and training institutes will present their solutions and ideas for future-fit rescue services. At the same time, INTERSCHUTZ also serves as a platform for a professional exchange of know-how within this sector. Consequently, the visiting public includes emergency physicians, emergency paramedics, paramedics, medical technicians and first responders from every kind of rescue/emergency service, as well as decision-makers in local government, medical insurance companies and providers of funds and services. INTERSCHUTZ 2020 INTERSCHUTZ is a hub which addresses all the topical issues affecting the entire spectrum of rescue services" "INTERSCHUTZ is a hub which addresses all the topical issues affecting the entire spectrum of rescue services, both for domestic deployment and internationally", declares Martin Folkerts, Project Director of INTERSCHUTZ at Deutsche Messe. "One of the big bonus points of INTERSCHUTZ is that every sector in the field of security, safety and rescue services is represented at one convenient time and place. It is impossible to overstate just how important networking and communication between fire and civil protection services are to the development of rescue services that are future-proof and fit for purpose. In the final analysis, the players responding in day-to-day operations and those responding to major incidents and disasters all have to work closely together." Hall 26 will provide a central hub for the presentation of the rescue services at INTERSCHUTZ 2020. Offering a display space of more than 21,000 square meters, this venue provides visitors with a clear overview of manufacturers, suppliers and special themes. The hall is a magnet for any professional seeking information on rescue aids, transport, data management, equipment, disinfection equipment, medical equipment, tools/equipment for rescuing accident victims or information on training courses for the rescue services. The key topics of water rescue and high-angle and high rescue operations form the focus of displays in halls 17 and 16. Connectivity And Digitization Connectivity and digitization are issues that have long occupied emergency and rescue services" "Connectivity and digitization are issues that have long occupied emergency and rescue services", says Andreas Ploeger, director of the ambulance and rescue vehicle manufacturer Wietmarscher Ambulanz- und Sonderfahrzeug GmbH (WAS). "Although many countries are ahead of Germany in this respect, INTERSCHUTZ should get things moving. As far as WAS is concerned, this trade fair is something of an international benchmark." This is a view shared by Binz Ambulance- und Umwelttechnik GmbH, whose spokesperson, Matthias Quickert, deputy head of distribution and head of the special vehicles and series production segment of Binz operations, reported: "INTERSCHUTZ 2020 is an important national and international showcase, where our company presents its key products. One focal point is weight optimization in vehicle interiors for ambulances and rescue vehicles, as well as in other BOS emergency vehicles for which weight is a key factor, but naturally we also focus on the intelligent networking of voltage and power supply systems in vehicle modifications and data acquisition and presentation for diverse vehicles and vehicle modifications." C.Miesen, Gruau And GSF Ltd Among Exhibitors In addition to WAS and Binz, several other exhibitors have already announced their intention to exhibit in 2020, including C. Miesen, GSF Sonderfahrzeugbau, Groupe Gruau, Ferno-Washington, Weinmann Emergency, X-Cen-Tek, Holmatro, Lukas, Weber Hydraulik, Dönges and Andreas Stihl Ltd. While exhibitors from industry are clearly important to INTERSCHUTZ, great value is also placed on the participation of professional service providers, i.e. those organizations whose teams of professionals and volunteers deliver the emergency and rescue services. Their ranks include the German Red Cross (DRK), the national branch of the International Red Cross which operates in Germany and in voluntary operations assisting the German authorities in humanitarian missions. "For us it is self-evident that we should take part in INTERSCHUTZ as an exhibitor in 2020, but it is also very exciting," explains Dr. Ralf Selbach, chairman of the board of the DRK Association in Lower Saxony. Communication In Disaster Response The lead theme of connectivity and digitization is a very topical aspect of the work of the Red Cross" In the federal state of Lower Saxony, alone, the DRK employs around 3,500 in the rescue services, with a further 7,000 or more volunteers on standby. "The lead theme of connectivity and digitization is a very topical aspect of the work of the Red Cross – for instance, it is vital in communication in disasters and major incidents, or in the training of rescue service personnel," says Dr. Selbach. "This is something that we want to convey to the visitors to our trade fair stand in a tangible and practical fashion. We also want to inform them about the opportunities for working on a professional or voluntary basis in health-related services such as rescue and emergency, civil protection and disaster protection and relief." Likewise, INTERSCHUTZ is an important event in the calendar of the Johanniter Unfall Hilfe (German Order of St John) as Hannes Wendler, the Director of the organization in Lower Saxony and Bremen, is keen to explain: "INTERSCHUTZ not only affords an excellent overview of this sector, including all the latest developments – as a nationwide provider of rescue services and an established partner in general public services it also provides us with an opportunity to demonstrate our consistent efforts to upgrade and improve our services in line with current trends and standards." Johanniter Unfall Hilfe The Johanniter Unfall Hilfe at INTERSCHUTZ will not only place the focus on connectivity between teams and technology – it also aims to reach younger visitors and address personnel recruitment. The Akkon University in Berlin and the Johanniter Academy are two training facilities at which the Johanniter staff educate and train highly qualified personnel for the rescue and emergency services. Our training measures hinge on modern technology and innovative methods in order to prepare the participants" "Our training measures hinge on modern technology and innovative methods in order to prepare the participants as well as possible for the kind of challenges that rescue teams meet today," adds Wendler. "At INTERSCHUTZ we want to show visitors, especially young visitors, that we are a competent, modern and progressive employer – whether as a provider of terrestrial rescue services or in air rescue services and offshore rescue operations." Holmatro Extrication Challenge The exhibits and information offered at the individual stands at INTERSCHUTZ are complemented by an impressive supporting program rich in opportunities for discussion, knowledge transfer, learning and for making valuable new contacts. Demonstrations, activities and examples of practical applications are staged throughout the whole trade fair on the open-air site. Another daily highlight will be the Holmatro Extrication Challenge with rescue teams from all over the world competing against one another in exciting simulated scenarios in which they demonstrate their skills in extricating road-traffic accident victims from vehicles. No doubt, the scene will be less intense, but equally interesting, at the meeting of the rescue services, which is being organized mainly by the German Fire Protection Association (vfdb). This event will feature talks and panel discussions on current issues and challenges. One of many interesting topics will be the comparison of European emergency and rescue services. Directly adjacent to this event various rescue services' training schools will stage diverse activities simulating the kind of operations that rescue teams have to face today and showing ways of tackling future scenarios and challenges. 22nd Hannover Emergency Medicine Symposium Another key element of the supporting program is the 22nd Hannover Emergency Medicine Symposium from 19-20 June Another key element of the supporting program is the 22nd Hannover Emergency Medicine Symposium from 19-20 June, organized by the Johanniter Academy of Lower Saxony/Bremen in collaboration with the Medical University of Hannover. The symposium is held over two days, thus giving participants the opportunity to benefit from both the high-caliber theoretical content of this event and the experience of the leading world fair INTERSCHUTZ. The Johanniter Unfall Hilfe also organizes the Hans-Dietrich Genscher Prize and the Johanniter Junior Prize. Both awards are traditionally presented in Hannover to mark the achievements of courageous helpers. In 2020, the award ceremony will take place on the Wednesday of INTERSCHUTZ. The Hans-Dietrich Genscher Prize is awarded to adults – for example, an emergency physician or some other rescue or emergency worker – for their exceptional achievements in a rescue situation. The winner could be a professional or a volunteer layperson. The Johanniter Juniors' Prize is awarded to young people up to the age of 18 who have shown an exceptional level of commitment by providing first aid and/or other services in emergency situations. Hannover is, of course, also the place where German politicians and administrators responsible for the rescue services meet. Thus, on 16 and 17 June the German Federal States' Committee for the Emergency and Rescue Services will convene at INTERSCHUTZ. The participants will include the representatives responsible for the emergency and rescue services in the various German states, as well as representatives from the German Federal Ministries of Internal Affairs, Health and Defense, representatives of the German police air units, the German Federal Highway Research Institute (BAST) and the major local authority associations from across Germany.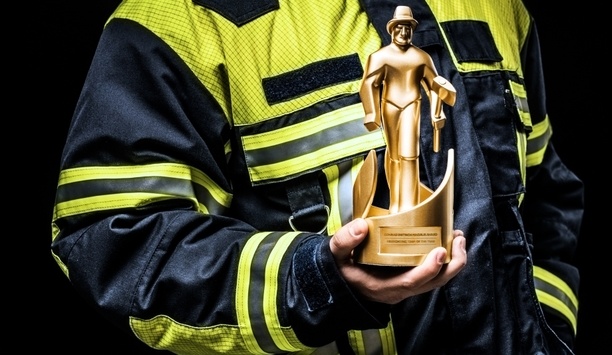 Magirus Announces Sponsors And Key Highlights Of Its Conrad Dietrich Magirus Award
The application period for the Conrad Dietrich Magirus Award is over. Two high-ranking juries of experts have assed all fire department team submissions and pre-selected the entries for the upcoming online voting. This task has been even more demanding because not only the number of applications in all categories has increased, but also the entire range of operation types has been convincingly shown. "We are very pleased about the great interest of fire department teams and the numerous applications received from many different countries. The high quality of the operations promises a very exciting competition," says Marc Diening, President & CEO of Magirus, summarising the completion of the application phase. Festive Award Ceremony For the 'Firefighting Team of the Year', ten international and ten national missions can be chosen from In addition to the increase in the number of submissions, the even deeper commitment of the award sponsors shows the increasing importance of the award. For the 'Firefighting Team of the Year', ten international and ten national missions can be chosen from. In the category 'Special prize for Social Engagement', six teams are hoping for many votes in support of their social campaigns and projects. The winners of the title and the coveted statue will be announced at the festive award ceremony in Ulm (Germany) on March 1, 2019. For the first time, a partner from the UK, Emergency One, could be secured. Including Special Equipment "Firefighters are available 365 days a year in the service of society and often reach their limits during missions. With the Conrad Dietrich Magirus Award, this dedication receives special attention and appreciation beyond national borders. We are happy to support that," explains Mike Madsen, Managing Director of Emergency One, about the sponsor's commitment as a Gold Sponsor. The company is a provider of fire and rescue vehicles and the associated equipment in the United Kingdom. For the third time in a row, Endress Electrogerätebau GmbH and Dönges GmbH & Co. KG are also supporting the Conrad Dietrich Magirus Award. Endress develops power generation units for the world market, including special equipment for firefighting and civil protection operations, and has become the provider of electricity producers in Europe. Among other things, the system supplier Dönges furnishes fire departments with complete ranges of devices for their vehicles. Hydraulic Cutting Device LUKAS was the first provider to develop a hydraulic cutting device for rescue operations The company's portfolio also includes equipment, tools, warning materials, extinguisher and auxiliary devices, tool sets and illumination products. Vetter GmbH, AWG Fittings GmbH and Lukas Hydraulik GmbH are again among the Silver Sponsors. In 1972, LUKAS was the first provider to develop a hydraulic cutting device for rescue operations, thus laying the foundation for 40 years of experience in global deployment scenarios. The rescue device producer Vetter provides fire and rescue services around the world with specific equipment such as pneumatic rescue tents and lift cushions. As a global provider of firefighting fittings and fire protection devices, AWG Fittings supplies fire departments with sophisticated and innovative products.