Angus Fire FIRE HOSES
(17)
Hose products updated recently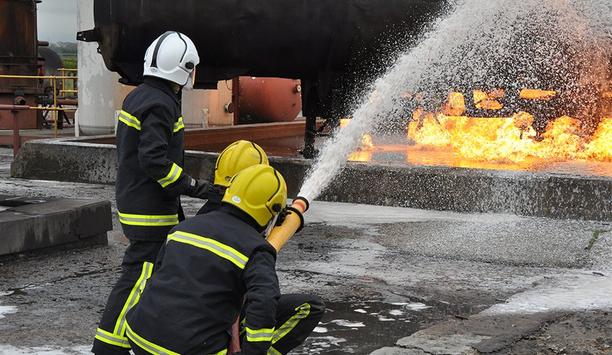 Firefighting With Foam: Approaching The Transition To Fluorine Free
The flammable liquid challenges that have existed in the high hazard industries for over a century are still there today. Moreover, they are not going away in the short term, no matter how quickly we can achieve a carbon-neutral world. Foam, in its various forms, remains the medium of choice in tackling these complex emergencies. How can we best achieve the balance between fire performance & the environmental impact of an evolving emergency? What is behind the acronym 'F3'? How can manufacturers' claims be independently certified to deal with this combined challenge? Fire performance is not negotiable, but we also need to acknowledge the importance of responsible environmental stewardship: marrying the two together should be the ultimate aim of all of us in the fire industry. Angus Fire continues to address the changing needs of Firefighters & Fire Engineers alike, whether it's fire hose, portable pumps, foam equipment or high performing Fluorine Free Foam (F3) concentrates. F3 foam The general term for fluorine-free foam: 'F3' to many people means good environmental stewardship because the breakdown products from a foam discharge, and resultant fire water run-off, are not persistent in the environment. However, this may not always be the case since the term 'F3' has not been defined by any standard other than GreenScreen. Users need to ensure that the 'F3' they select is bio-degradable, one way to do this is to look for the GreenScreen Certified approval. As with any foam discharge, uncontrolled spills are not always preventable, the aim should always be to contain & treat before discharge into the wider environment. Fluorine Free foam, otherwise known as F3 foam. F3 can be split into two types: those suitable purely for hydrocarbons & those suitable for both hydrocarbons & polar solvents (examples include water-miscible products such as IPA, Acetone, Propylene Oxide, etc.). Fire performance & firefighter safety The cornerstone of the fire protection industry are the listed and approved products, foams, and devices. Repeatable validated testing to industry standards such as EN, ICAO, IMO, UL and LASTfire are important depending on the final use of the product. Excellent results in these test standards provide verifiable data to enable users to benchmark foam concentrates during an evaluation. Let us take Angus Fire's Respondol ATF products as an example. EN1568 scores it 1A for freshwater & 1A for seawater on all fuels. LASTfire grades it GOOD-GOOD-GOOD in all 6 tests where it even achieves the best "GOOD" rating at a low expansion of just over 3:1. Put simply, that's the best. However, we should note that design standards for individual users are dependent on that key phrase, "the authority having jurisdiction." That could be the organisation's internal fire standard, the local fire authority if they have local influence or, more likely perhaps, the insurance company. Broadly speaking that means NFPA11, EN13565-2 or UL162 will apply. It is beyond the scope of this article to go into the specifics for each hazard but application rates for finished foam are comparable for F3 and AFFF and will vary between 4.1 Lpm/m2 & 6.5 Lpm/m2 for fixed systems & 12 Lpm/m2 for rim-seal devices. The cornerstone of the fire protection industry are the listed and approved products, foams, and devices. Hardware compatibility is also a critical component in the overall system and is a mandate for any UL162 or NFPA 11 designed system. Utilising the existing proportioning equipment, whether mobile or fixed, is a decision that must be taken at the very start of any conversion. Not only must the user decide their position on decontamination, i.e. "How clean is clean?" but also investigate viscosity and the device/foam listings and approvals. Another key performance indicator is drainage time. It may not be as dramatic as fast extinguishment, but it is a measure of foam stability. This can also impact on firefighter safety, especially in the aerospace sector where casualty rescue & retrieval depend on preventing re-ignition. Industrial firefighters also want the comfort of high levels of post-fire security when accessing plant areas for post-fire analysis. Environmental credentials Futureproofing against ever-tightening environmental standards can be as equally challenging as selecting a foam on fire performance. The best practice answer lies with the GreenScreen certification process. This independent, non-profit organisation certifies the end product as a complete mixture, including impurities. This means that any manufacturer displaying the GreenScreen Certified logo has transparency on what, if any, potential environmental hazards are present. The value of GreenScreen is that in addition to a comprehensive & detailed evaluation of a chemical's intrinsic human health & environmental hazards, it also provides a standardised & easy-to-understand accreditation to facilitate communication throughout the supply chains & within organisations. Most importantly, this provides a bridge between you as fire practitioner & your purchasing department, because it allows for an objective evaluation of foams in conjunction with the UL162, EN & LASTFIRE fire performance ratings. Only foam with acceptable environmental credentials will pass GreenScreen. GreenScreen and Respondol certifications for environmental standards. Certification includes: Ingredients & impurities from the raw materials. Human health and environmental endpoints. Online register of certified products: greenscreenchemicals.org/certified/products The transition to F3 foams can be a daunting one, as you have seen it is not a matter of 'old foam out, new foam in'. If you are considering who to move to for your F3 foams, Angus Fire takes an innovative multi-faceted approach, starting with a system review to ensure a successful transition with the most suitable foam for your application. Fire ratings, firefighter safety, hardware compatibility, future-proofing & not least environmental credentials are all part of the process, so ensure they are in harmony when assessing your move to F3.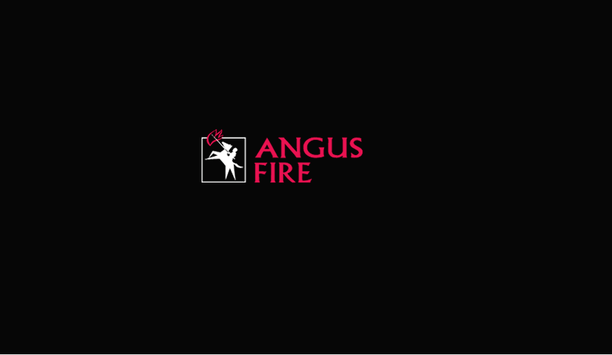 Angus Fire Announces Manufacturing And Shipping Orders Ongoing During COVID-19
Angus Fire is open for business, receiving orders, manufacturing products, and shipping to customers worldwide. However, in light of the circumstances surrounding COVID-19, Angus Fire is also taking the following measures: Angus Fire is proactively monitoring the operations and prioritizing the health and safety of the employees, customers and partners. Angus Fire is actively implementing UK government guidance within the production facilities and has increased cleanliness protocols and social distancing. Angus Fire is communicating with the suppliers regularly and is confident that the company can support customer demands. Angus Fire have reduced all non-essential business travel and increased the deployment of digital tools to stay connected remotely. Angus Fire will notify of any important changes. Angus Fire currently has the ability to urgently prioritize any customer orders for products that will be needed to increase the safety and welfare of those engaged in the management of the COVID-19 outbreak.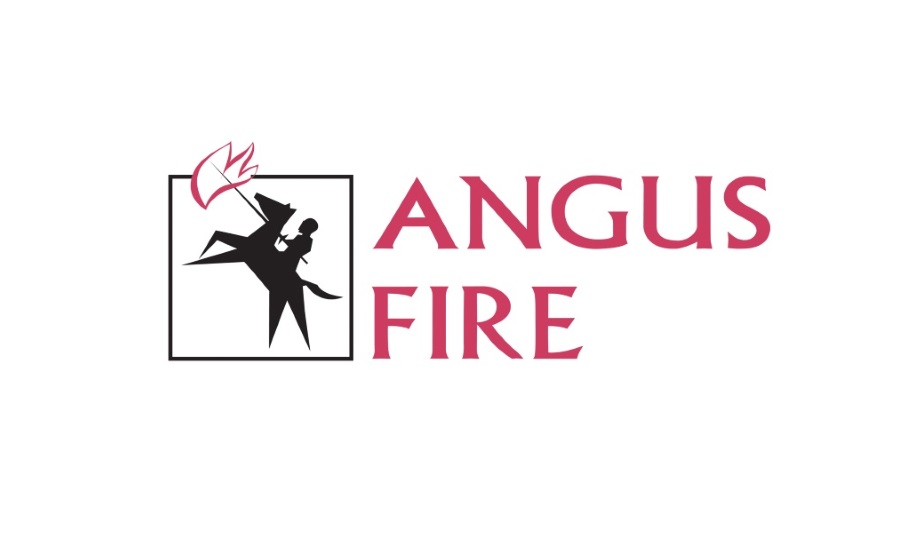 Angus Fire Slated To Attend The JOIFF Foam Summit 2020 To Be Held In London On Feb 10, 2020
Angus Fire has announced that the company will be attending The JOIFF Foam Summit 2020, hosted by JOIFF (The International Organization for Industrial Emergency Response and Fire Hazard Management), and held at the Edwardian Radisson Hotel at Heathrow Airport, London, United Kingdom on February 10th 2020. The theme for the JOIFF Foam Summit 2020 is 'Fire Fighting Foam – Where Are We Now & Where Are We Going'. Speakers from around the world, including renowned scientists, end users, industry specialists, industrial fire fighters and firefighting foam manufacturers will be present at the event. They will be offering their perspective on firefighting foam and addressing the questions raised at the event. David Plant from Angus Fire is also slated to speak at the summit.