Lion Apparel LHD Group Deutschland FIRE HELMETS
(2)
Helmet products updated recently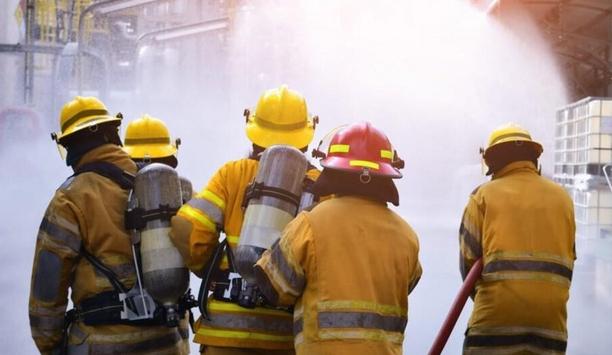 Need For Wearable Technology In Mission-Critical Environments
The front line fire and rescue teams have had their hands full during the pandemic, more so than one might think. In the UK, for instance, fire and rescue teams attended more than half a million incidents throughout 2020, with more than 150,000 of them regarded as serious fires. Across the Atlantic, the US Fire Administration has reported 42 firefighter fatalities so far this year, despite swathes of the country still being in lockdown as the vaccine rollout continues to pick up the pace. These figures are down on previous years, but only by a very slight margin. firefighters work Endlessly Despite much of society going into a form of hibernation to protect themselves and loved ones from the spread of COVID-19, firefighters are among the many frontline workers still putting their lives on the line to keep us safe, and their job hasn't changed. If anything, they've been exposed to even more risk than usual in carrying out their frontline duty, from putting our fires at homes and businesses to maintaining a presence at protests. Put simply, the firefighters are putting themselves at risk every day. Attention has therefore turned to ways everyone can mitigate that risk and keep the front-line workers safe, such as hands-free critical communications equipment and protective gear. Those on the front line have been considering these technologies very carefully since the beginning of the pandemic, re-evaluating how they can best be used to facilitate social distancing and reduce contact without compromising on mission-critical activities. protective, wearable technology 'Smart PPE' is a new generation of protective, wearable technology that can keep front-line workers safe, connected They say necessity is the mother of invention, and that certainly holds in this instance. The rise of so-called 'smart PPE' represents a new generation of protective, wearable technology that can keep the front-line workers safe, connected, and mobile - all vital prerequisites to a team of fast-moving firefighters during a global pandemic. Seamless mission-critical communication All front-line workers need to be able to maintain contact with one another during busy shifts whilst also staying safe and keeping their distance from one another to limit the spread of the virus. That's as true for nurses as it is for warehouse staff. However, mission-critical front-line workers such as paramedics, police officers, and firefighters frequently find themselves in noisy, hazardous environments that require fast movement and near-instant reaction times. Smart PPE Firefighters in particular can rarely afford the time to handle a hands-on radio unit or interface with buttons and switches to get a message across to their colleagues. They need to be able to speak to their colleagues on the other side of a burning building or across a crowd of people as if they were in the same room together, without the need to handle any additional equipment or touch surfaces unnecessarily. Doing so slows them down and could increase their chances of catching COVID-19. That's where Smart PPE comes in. Smart PPE is a future-proof approach to mission-critical comms that combines protective gear like helmets, visors, and overalls with wearable technology Cardo Crew Pro-1 Smart PPE is a future-proof approach to mission-critical comms that combines protective gear like helmets, visors, and overalls with wearable technology. This technology can be manufactured into the PPE from the beginning, or retrofitted into existing equipment to gain the same effect. Take the Cardo Crew Pro-1 for instance. It's a lightweight mesh communication module that fits inside equipment such as ear guards, helmets, and visors without compromising on comfort or safety. It's designed specifically to allow PPE manufacturers themselves to integrate mission-critical comms technology into their equipment, massively increasing its value and usefulness to teams on the ground. Mesh communications technology It can be voice-activated, making it ideal for COVID-secure environments where contact should be minimum This kind of mission-critical, comms-enabled PPE is built on a technology known as 'mesh communication'. While not a replacement for PMR or cellular communication altogether, a mesh-based intercom system is quickly becoming the technology of choice for small teams who need to exchange information quickly, reliably, and securely. One of the greatest advantages of wireless mesh communication is that it operates as a self-sufficient standalone network, with no need for a 'base station' and zero dependence on cellular reception. It can be voice-activated, making it perfect for COVID-secure work environments where contact should be kept to a minimum. It also enables two-way conversation at a range of up to 3,000 meters, making it ideal for busy front-line teams working in the field. Beyond emergency services Even with vaccine rollouts firmly underway, everyone is likely to be mindful of social distancing and reduced contact for some time yet, particularly as new variants of the virus emerge and people take their first tentative steps toward international travel. Therefore, there is a likeliness to see wireless mesh communication technology extend beyond frontline emergency services and into other environments such as hospitals, warehouses, factories, and anywhere that requires teams to communicate while maintaining social distancing and keeping contact to a minimum. Development of new technologies The surging popularity of wearable technology and mesh communications is likely to strengthen the relationship between PPE manufacturers and their customers, resulting in even more innovation in the PPE industry. Organizations such as fire and rescue teams will continue to push themselves to find new, forward-thinking ways of carrying out their duties safely - not only in a way that enables hands-free, COVID-safe working but in a way that allows them to stay in lockstep with their colleagues with minimal effort. The impact of COVID-19 on the fire industry has no doubt thrown up challenges, as it has with every frontline sector, but the response to those challenges has been overwhelmingly positive and the future of the industry will be better for it.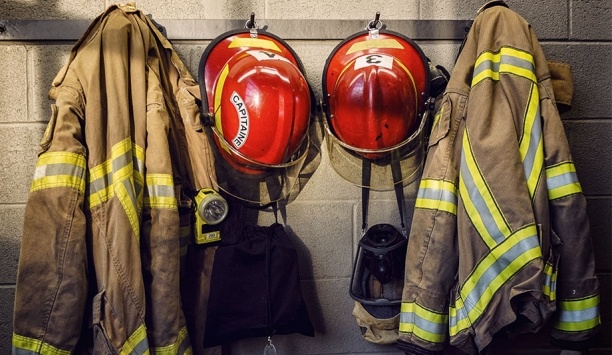 Firefighter Uniform Adapts To Cancer Risk, Active Shooter Threat
More than an outfit. More thought than one leg at a time. Putting on the uniform is not just an ordinary daily task, but a habitual part of preparing for the unexpected. Yes, a firefighter's uniform is more than an outfit. Think about who is wearing it and the risks they are exposed to on a daily basis. The firefighter comes from a long line of heroes, a brotherhood and sisterhood, with traditions to uphold and a reputation to maintain. Their uniform is no different. Its historical navy-blue threads. Classic, professional appearance. Tactical features. Technology-driven fabric. Over time, the uniform's engineering has needed to adapt with new designs and react to worsened exposures and more dangerous rescue missions. The 21st Century firefighter's uniform is unique and specific to the job with current trends fixating on the best user experience while future plans focus on preventative and safety measures due to increased societal and architectural risks. Comfortable firefighter uniform So, what does the 21st Century firefighter want? Comfort. Beyond Personal Protective Equipment, it is an overwhelming plea for a more comfortable uniform to wear. This includes garments that are easy "wash and wear" materials that do not require additional ironing. Firefighters do not want to lose the professional appearance or tactical functionality of the uniform The trend calls for lightweight, breathable, cool-weather wear that is less restrictive and offers more give and more stretch so firefighters can perform their job responsibilities more efficiently. However, they do not want to lose the professional appearance or tactical functionality of the uniform. "We need something that looks presentable every time," said Chief Robert Burdette of Grand Blanc Fire Department, Michigan. Additionally, more firefighters are also starting to wear polo shirts or mesh T-shirts under their Turnout gear, for a lighter weight, more breathable option from the traditional uniform shirt. The trend calls for lightweight, breathable, cool-weather wear that is less restrictive Risk of cancer Unfortunately, comfort is not the only concern firefighters have when it comes to uniforms, or their safety in general. As risky and demanding of a profession the fire service can be, the fires have proven not to be the most hazardous or life threatening. According to the Firefighter Cancer Support Network, "Cancer is the most dangerous threat to firefighter health and safety today." A study conducted by the National Institute for Occupational Safety and Health (NIOSH) concluded that firefighters have a 9% increased chance of being diagnosed with cancer and a 14% increased chance to die from cancer compared to the general United States population. Chief Dennis Jenkerson of the St. Louis Fire Department in Missouri is one of many chiefs actively fighting these statistics. Responsible for 32 firehouses, Jenkerson has witnessed the reality of this threat with the loss of four of his own and understands the validity of the situation. For the last 18 months, the St. Louis Fire Department has made headway implementing a drastic culture change by evaluating everything from equipment, apparel, lifestyle and more. Cancer affecting firefighters "It is so prevalent that everything we do anymore has to do with some emphasis on protecting firefighters from getting cancer," said Chief Mike Ramm of Sylvania Township Fire Department, Ohio. "Cancer is the most dangerous threat to firefighter health and safety today" According to the Firefighter Cancer Support Network, the cancers that have mostly affected firefighters are respiratory (lung, mesothelioma), gastrointestinal (oral cavity, esophageal, large intestine) and kidney. "Testicular cancer is through the roof," added Jenkerson, who has pushed his firefighters to get tested for cancers earlier than normally necessary. He also explained that the imagery of a firefighter drinking from a fire hydrant can no longer happen. He emphasized the importance of cleaning up instantly after every fire. Think of the simple act of removing grimy gloves after a call – at least one hand has been exposed to the cancerous contaminants if it was accidentally used to take off the other glove. If that unwashed, contaminated hand touches food that goes into the mouth of the firefighter, he/she is essentially eating what may cause esophageal, oral cavity or gastric cancers. Cancer is the most dangerous threat to firefighter health and safety today According to the International Association of Fire Fighters (IAFF) via the Firefighter Cancer Support Network, cancer caused 61% of the career firefighter line-of-duty deaths from January 1, 2002 to March 31, 2017. Additionally, 70% of the line-of-duty deaths for career firefighters were because of cancer in 2016. Unfortunately, this hazard is not going away any time soon. The new building materials and new house furnishings have become the culprit for this major concern. These materials are man-made and are not of natural resources. When burned, they create deadly carcinogens that the firefighters are getting exposed to firsthand. Immediate decontamination process Jenkerson's implementation of a culture change includes an immediate decontamination process following a fire, which involves getting hosed with water, cleansing wipes for all soft tissue areas of the body and an immediate shower back at the station. "Any place you can get a five degree rise in skin temperature, the absorption level goes up 10 times," Jenkerson warned. His firefighters are instructed to remove their bunker gear, uniform, helmet and all other equipment right away that get immediately washed once they have returned to the station. Hems, collars, cuffs and cargo pockets are areas of the uniform where toxins get caught He also restricts all firefighters and EMTs from going on a second run until they have showered and have put on a new, clean set of clothes, all the way down to their underwear. "There are no two-runs. We have to get this stuff off [of them]." Uniform manufacturers are tasked with finding a solution to help facilitate Jenkerson's and other Fire Chiefs' visions by designing a uniform with as little gaps and fold-over materials as possible. "Everything needs to be sealed tight," Jenkerson explained. Hems, collars, cuffs and cargo pockets are all areas of the uniform where toxins get caught. A lightweight shirt option that offers a crew collar with a two to three button placket and a lightweight, ventilated hidden cargo pant could be the future of fire uniforms. "There isn't another profession that has the thousands of dangers that we have every day," Ramm explained. Additional and ongoing efforts currently underway according to the NFPA Journal, include those by the Firefighter Cancer Support Network, the Congressional Firefighter Cancer Registry, the Fire Protection Research Foundation, the FPRF Campaign for Fire Service Contamination Control, and the International Association of Firefighters. Active shooter emergency response Firefighters and EMTs increasingly need to wear bullet proof vests with the surge in active shooter calls An additional and unfortunate trend that is also sweeping the nation is the need for firefighters and EMTs to wear bullet proof vests. Departments are trying their best to arm their men and women with this protection along with ballistic helmets in certain regions due to the surge in active shooter calls. "In areas that have a lot of gang-related activity, [bullet proof vests] would be beneficial," said Jason Reyes of Allen Fire Department, Texas. "Sometimes you go on calls when the city doesn't have enough police to respond to calls, which creates a situation that leaves firefighters unprotected and vulnerable." Currently the market has ballistic vests available that can either be worn over or under a firefighter's uniform and under their bunker gear. Uniform manufacturers also offer an external vest carrier option that is worn over a firefighter's uniform to look like part of the uniform shirt to maintain a professional appearance. Distinguishing firefighters from law enforcement "Firefighters find themselves becoming targets more and more these days," added Deputy Chief of Operations Dwayne Jamison of Bartow County Fire Department, Georgia. "Many departments, including my own, are looking to outfit their firefighters with bullet proof vests." Although this trend has not affected every region, industry experts can see the need becoming more widespread if threats continue to increase the way they have been. Along the same lines, firefighters want to be identified as firefighters and not mistaken for law enforcement. "We don't want to look like police," Jenkerson said. "We want to be identified as firefighters. Even if it takes a different stripe." When it comes to uniform trends for firefighters, it is clear there is more to focus on than the technical details. For many fire departments, future trends could serve as a tool to prevent deadly toxins from being absorbed and from lethal bullets puncturing unprotected firefighters and EMTs. The uniform is more than an outfit. With a larger purpose than to shield a body, the uniform goes beyond the navy-blue threads, professional appearance and tactical features to one day supporting what could be a lifesaving concept. Sources Firefighter Cancer Support Network, Preventing Cancer in the Fire Service National Fire Protection Association, Firefighters and Cancer NFPA Journal, Fast Track: Some of the national efforts underway to fight cancer in the fire service; Roman, Jesse; 2017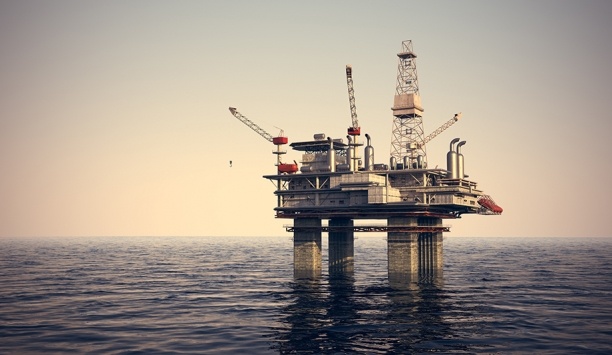 Personal Protection Equipment (PPE) Designs For Marine Firefighting
The latest personal protection equipment (PPE) are being designed to meet new regulatory standards Marine firefighting encompasses activities to extinguish any type of fire in a marine environment. For many years, this meant dealing with fires on seagoing vessels, or more specifically, shipping. In this article, Richard Cranham, International Sales Manager at Bristol Uniforms, sheds light on the various fire hazards at sea and the latest protection outfits designed to meet new regulatory standards. Nature of marine fire hazards At one time, marine fire risks were primarily associated with shipping and the vessels or their cargoes. In the 21st century, however, the seas and oceans are increasingly becoming sites for static structures. Many of these are associated with oil, gas and other mineral exploration and harvesting. Clearly the range of fire hazards associated with these different activities varies widely. In some situations, firefighters will be able to work onboard, depending on the severity of the fire, but, following a blow out or explosion aboard an oil rig or gas production platform, fighting the ensuing fire may only be possible from firefighting vessels. Also, the characteristics of the fires facing firefighters will reflect the volatility and flammability of the materials involved in the conflagration. Some materials burn much hotter than others. Some will throw off burning shards or molten materials, some can be unpredictable either due to the composition of the flammable materials involved (in particular hydrocarbons and chemicals) or prevailing weather conditions. Wind speed and direction can be particularly variable out at sea and can cause rapid changes in the levels of hazard experienced by firefighters. Personal protection equipment (PPE) to suit the conditions As with land-based firefighting, the type of personal protection equipment required is increasingly being designed to protect against the specific nature of the fire hazards most commonly encountered. New marine firefighting standards introduced for use throughout Europe equate the hazards, if not the conditions, associated with typical shipping fires with those commonly experienced in structural fires. This has led to the new Marine Equipment Directive (MarED) standards, enshrined in EU Commission Directive 2010/68/EU, to adopt EN 469 (2005) as its benchmark for basic protective clothing for firefighting (A.1/3.3). This means that, throughout the EU, local fire & rescue authorities can deal with ship-board fires occurring in rivers, docks and coastal waters wearing their regular structural fire kit. As with all PPE, compatibility is important and appropriately matched helmets, boots and gloves should be supplied For parts of the world outside the EU, a new international standard has recently been developed. The new standard, BS ISO 22488:2011 [Ships and marine technology – shipboard firefighters' outfits (protective clothing, gloves, boots and helmet)], has drawn substantially on the work undertaken for the recently issued European Standard. Close proximity firefighting involving gas and oil fires requires protection from the intense heat and flames produced in such 'hot fires' and call for quite different types of protective clothing. In some circumstances this type of firefighting will require PPE satisfying ISO 15538 (2001) - Protective clothing with a reflective outer surface (A.1/3.3). New PPE designs to meet new standards Yellow outerlayer on marine firefighting garments signify its use by emergency incident crews battling different types of fires at sea. Garments meeting EN 469 (2005), as used by European municipal firefighters, can also be deployed by them when dealing with shipping fires on river estuaries, in ports and docks and in coastal waters. For fighting fires involving shipping at sea, and for other marine fire emergencies, an alternative is the new design fleet suits which are being introduced to coincide with the implementation of the new EU Commission Directive. As with all PPE, compatibility is important and appropriately matched helmet, boots and gloves should be supplied. In Europe, these should be to MarED approved standards, and include firefighting helmet to EN 443, gloves to EN 659 and firefighter boots to EN 15090 whilst the new international standard, BS ISO 22488:2011, when introduced, may be adopted in other parts of the world. Richard CranhamInternational Sales ManagerBristol Uniforms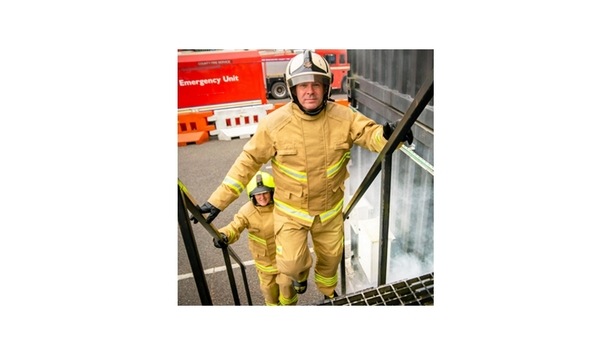 Vimpex Partners With LHD Group Offering Better Services And Protection To UK's Fire Fighting Industry
An exciting new strategic partnership between LHD Group and Vimpex is announced, bringing together one of Europe's leading PPE personal protective apparel manufacturers and one of UK's leading specialist supplier of Personal Protective Equipment (PPE) & Rescue Equipment to form a new powerful alliance that will deliver the highest levels of quality, service and protection to the UK's fire fighting services. Head-To-Toe protective apparel solutions Vimpex Managing Director James Jones says, "LHD's enviable brand reputation for high quality PPE and product expertise across the UK, combined with Vimpex's established infrastructure capabilities, plus our expertise in sales, service and support, will bring new standards in product performance, delivery and support to the UK market." James continues, "This partnership agreement is a real step forward for Vimpex as it will complete our "head-to-toe" PPE solution for the UK's emergency service teams across the public and private sector." LHD Group Chief Operating Officer Daniel von Chamier says, "This strategic alliance between our two companies is a result of our enhanced commitment to the UK market, building on recent successes to further develop a robust UK infrastructure in support of our high quality, market-leading personal protective apparel to ensure the health, safety and performance of the UK's fire fighting communities." state-Of-The-Art materials Spearheading the product offering will be LHD's innovative Kinetic Structural Firefighting Suit and Particulate Blocking Flash Hood, evidencing a critical element of quality and performance differentiation to challenge competitive markets. Weight-saving design, functional tailoring and state-of-the-art materials, deliver a new level of protection and ergonomics in fire-fighting protective clothing.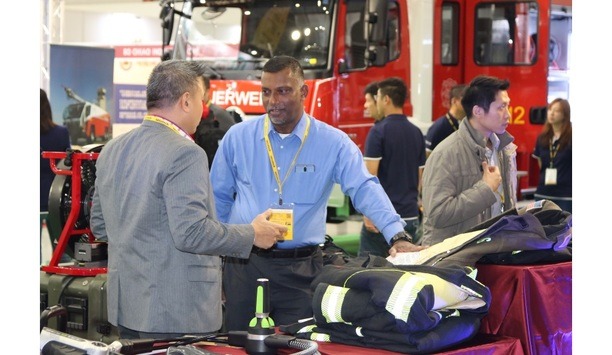 Addressing The Latest In Fire Safety And Disaster Prevention In Taiwan And APAC At Fire & Safety, Secutech 2020
Fire & Safety, concurrently held with Secutech Taiwan April 2020, will have international and local manufacturers showcasing products and solutions for best practices in fire safety for various verticals as well as effective disaster prevention and mitigation technologies. Countries from the APAC region is expected to see an increase in fire safety demands as increase in infrastructure developments requires both in pass and active fire safety equipment. Government regulation also plays a major role in the increase demands as strict laws and regulations will require many buildings to implement certain standards in fire safety technologies. Fire safety and disaster management technologies The smart factory sector will include instrument testing equipment, personal protective equipment and more The global value of disaster and emergency management is predicted to see an increase from USD 107 billion in 2019 to USD 148.5 billion by 2024 with a CAGR of 6.8 percent. The increase will be due to unpredictable natural disasters from climate change as well as potential man-made incidents that could fuel the events. APAC region will be amongst the fastest growing market with governments demand to implement top of the line technologies for disaster managements. When Fire & Safety begins in April, it will have no shortage of products for enhancing fire safety. The smart factory sector will include instrument testing equipment, personal protective equipment, safety and management of plant / park intelligent perimeter protection and plant disaster prevention (earthquake / fire explosion). Visitors will expect to see companies including 3M, Draeger, DuPont, Honeywell, Johnson Controls, LHD, Moxa, Rotarex and UTC. Flood protection equipment Medical institutions will also be a highlight for fire safety protection. Visitors will see a range of products such as waterway sprinkler, fire alarm system, evacuation equipment, ventilation and smoke exhaust, fireproofing material, smoke prevention elevator, building door and window installation sensing system, intelligent bedside care system and personnel safety positioning. Exhibitors will consist of Ching Gu Electronics, HEX Safety, Horing, Red Bridge, RIHSI, SAFE, Sheng Yang and Wizmart. Secutech International will have several sections within the fair for showcasing products and solutions for safe and smart cities Lastly, a number of disaster prevention and mitigation equipment will be on display, including earthquake early warning system, flood protection equipment, disaster relief drone, fire rescue vehicle and fire extinguishing equipment. Onsite there will also be an earthquake simulation zone where visitors can see live demonstration of technologies being utilized for earthquake situations. Showcasing Technologies for a Safe and Smart City Secutech International will have several sections within the fair for showcasing products and solutions for safe and smart cities. The show will consists of Smart Building, Smart Factory, Safe City, Mobility, Fire Safety & Disaster Prevention and Information Security sections. The business matching programs will return to offer a unique and effective one-on-one service to introduce exhibitors to VIP buyers. In 2019, Secutech successfully arranged 319 business matching sessions, connecting exhibitors with key distributors, systems integrators, property developers and contractors in the APAC region.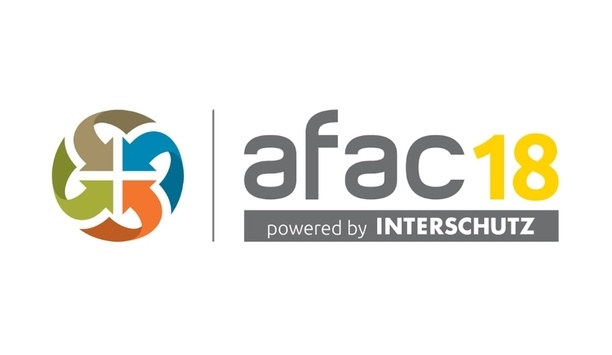 AFAC18 powered by INTERSCHUTZ addressed emergency management and public safety
The lead theme of AFAC18, 'Changing lives in a changing world', proved to be well chosen, with nearly 3,000 visitors from 25 countries attending AFAC18 powered by INTERSCHUTZ in early September. A keen audience of professionals seized the opportunity to discuss the current challenges facing emergency management and public safety, as well as to discover the latest products in this area. Deutsche Messe, working in partnership with the AFAC, has brought its extensive expertise in tradeshow management to the event. The AFAC thus also serves as an international offshoot of the global trade fair, INTERSCHUTZ staged in Hannover, Germany. AFAC18 Powered by INTERSCHUTZ A total of 170 companies used the opportunity to showcase their products and services to interested professionals Australia's renowned exhibition and conference for emergency management and public safety returned to Western Australia's capital city, Perth, for the first time in six years. A total of 170 companies used the opportunity to showcase their products and services to interested professionals. Several of the 44 exhibiting companies from outside the host nation were from Germany or Austria. For the first time ever, there was a German Pavilion at the AFAC, sponsored by the German Federal Ministry for Economic Affairs and Energy (BMWi) and organised by the German Fire Prevention Association (vfdb). The companies that took part in the pavilion commented favorably on the joint display and reported numerous promising business talks. Participating companies were Alro Engineering, askö, the GFPA (German Fire Protection Association), Haix, Jakob Eschbach, protectismundi, Luitpold Schott, VTI Ventil Technik, the Wagner Group and Zapp Zimmermann. The German companies present with their own stands were Rosenbauer, Bauer Kompressoren, Dräger Safety, ESKA, the LHD Group and Mercedes Benz. Explosion-Proof Robots And Robot Technology AFAC18 powered by INTERSCHUTZ was positively received by the professional visitors The Perth event also featured a high-caliber conference program organized by the Bushfire and Natural Hazards CRC Research Forum. For the first time the AFAC Conference was staged together with the Australian Disaster Resilience Conference. In the parallel exhibition, participating companies not only showcased their latest solutions in emergency management, but also offered live demonstrations. Highlights included simulated accidents and emergency incidents as well as the use of robot technology – for example, explosion-proof robots for firefighting applications. AFAC18 powered by INTERSCHUTZ was positively received by the professional visitors. At the close of the event as many as 84 percent said they would recommend it to others. In fact, this response was even higher among conference participants, as 97 percent stated that they would recommend it to their colleagues. The exhibitors were also satisfied: 88 percent rated the whole event as 'very good'. One factor that may have influenced the positive response of the exhibitors was the high proportion of decision-makers (70 percent among the visiting public). The next AFAC – AFAC19 powered by INTERSCHUTZ – will take place from 27 to 30 August 2019 in Melbourne.