Rosenbauer FIRE GLOVES
(3)
Glove products updated recently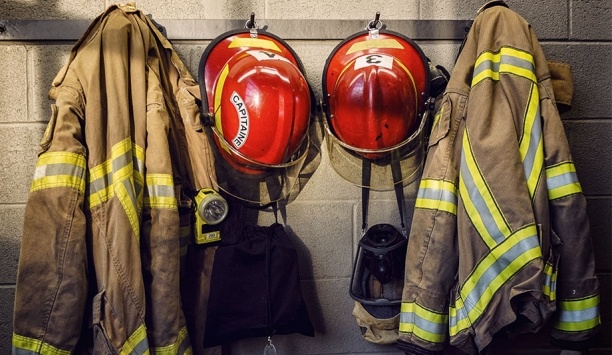 Firefighter Uniform Adapts To Cancer Risk, Active Shooter Threat
More than an outfit. More thought than one leg at a time. Putting on the uniform is not just an ordinary daily task, but a habitual part of preparing for the unexpected. Yes, a firefighter's uniform is more than an outfit. Think about who is wearing it and the risks they are exposed to on a daily basis. The firefighter comes from a long line of heroes, a brotherhood and sisterhood, with traditions to uphold and a reputation to maintain. Their uniform is no different. Its historical navy-blue threads. Classic, professional appearance. Tactical features. Technology-driven fabric. Over time, the uniform's engineering has needed to adapt with new designs and react to worsened exposures and more dangerous rescue missions. The 21st Century firefighter's uniform is unique and specific to the job with current trends fixating on the best user experience while future plans focus on preventative and safety measures due to increased societal and architectural risks. Comfortable firefighter uniform So, what does the 21st Century firefighter want? Comfort. Beyond Personal Protective Equipment, it is an overwhelming plea for a more comfortable uniform to wear. This includes garments that are easy "wash and wear" materials that do not require additional ironing. Firefighters do not want to lose the professional appearance or tactical functionality of the uniform The trend calls for lightweight, breathable, cool-weather wear that is less restrictive and offers more give and more stretch so firefighters can perform their job responsibilities more efficiently. However, they do not want to lose the professional appearance or tactical functionality of the uniform. "We need something that looks presentable every time," said Chief Robert Burdette of Grand Blanc Fire Department, Michigan. Additionally, more firefighters are also starting to wear polo shirts or mesh T-shirts under their Turnout gear, for a lighter weight, more breathable option from the traditional uniform shirt. The trend calls for lightweight, breathable, cool-weather wear that is less restrictive Risk of cancer Unfortunately, comfort is not the only concern firefighters have when it comes to uniforms, or their safety in general. As risky and demanding of a profession the fire service can be, the fires have proven not to be the most hazardous or life threatening. According to the Firefighter Cancer Support Network, "Cancer is the most dangerous threat to firefighter health and safety today." A study conducted by the National Institute for Occupational Safety and Health (NIOSH) concluded that firefighters have a 9% increased chance of being diagnosed with cancer and a 14% increased chance to die from cancer compared to the general United States population. Chief Dennis Jenkerson of the St. Louis Fire Department in Missouri is one of many chiefs actively fighting these statistics. Responsible for 32 firehouses, Jenkerson has witnessed the reality of this threat with the loss of four of his own and understands the validity of the situation. For the last 18 months, the St. Louis Fire Department has made headway implementing a drastic culture change by evaluating everything from equipment, apparel, lifestyle and more. Cancer affecting firefighters "It is so prevalent that everything we do anymore has to do with some emphasis on protecting firefighters from getting cancer," said Chief Mike Ramm of Sylvania Township Fire Department, Ohio. "Cancer is the most dangerous threat to firefighter health and safety today" According to the Firefighter Cancer Support Network, the cancers that have mostly affected firefighters are respiratory (lung, mesothelioma), gastrointestinal (oral cavity, esophageal, large intestine) and kidney. "Testicular cancer is through the roof," added Jenkerson, who has pushed his firefighters to get tested for cancers earlier than normally necessary. He also explained that the imagery of a firefighter drinking from a fire hydrant can no longer happen. He emphasized the importance of cleaning up instantly after every fire. Think of the simple act of removing grimy gloves after a call – at least one hand has been exposed to the cancerous contaminants if it was accidentally used to take off the other glove. If that unwashed, contaminated hand touches food that goes into the mouth of the firefighter, he/she is essentially eating what may cause esophageal, oral cavity or gastric cancers. Cancer is the most dangerous threat to firefighter health and safety today According to the International Association of Fire Fighters (IAFF) via the Firefighter Cancer Support Network, cancer caused 61% of the career firefighter line-of-duty deaths from January 1, 2002 to March 31, 2017. Additionally, 70% of the line-of-duty deaths for career firefighters were because of cancer in 2016. Unfortunately, this hazard is not going away any time soon. The new building materials and new house furnishings have become the culprit for this major concern. These materials are man-made and are not of natural resources. When burned, they create deadly carcinogens that the firefighters are getting exposed to firsthand. Immediate decontamination process Jenkerson's implementation of a culture change includes an immediate decontamination process following a fire, which involves getting hosed with water, cleansing wipes for all soft tissue areas of the body and an immediate shower back at the station. "Any place you can get a five degree rise in skin temperature, the absorption level goes up 10 times," Jenkerson warned. His firefighters are instructed to remove their bunker gear, uniform, helmet and all other equipment right away that get immediately washed once they have returned to the station. Hems, collars, cuffs and cargo pockets are areas of the uniform where toxins get caught He also restricts all firefighters and EMTs from going on a second run until they have showered and have put on a new, clean set of clothes, all the way down to their underwear. "There are no two-runs. We have to get this stuff off [of them]." Uniform manufacturers are tasked with finding a solution to help facilitate Jenkerson's and other Fire Chiefs' visions by designing a uniform with as little gaps and fold-over materials as possible. "Everything needs to be sealed tight," Jenkerson explained. Hems, collars, cuffs and cargo pockets are all areas of the uniform where toxins get caught. A lightweight shirt option that offers a crew collar with a two to three button placket and a lightweight, ventilated hidden cargo pant could be the future of fire uniforms. "There isn't another profession that has the thousands of dangers that we have every day," Ramm explained. Additional and ongoing efforts currently underway according to the NFPA Journal, include those by the Firefighter Cancer Support Network, the Congressional Firefighter Cancer Registry, the Fire Protection Research Foundation, the FPRF Campaign for Fire Service Contamination Control, and the International Association of Firefighters. Active shooter emergency response Firefighters and EMTs increasingly need to wear bullet proof vests with the surge in active shooter calls An additional and unfortunate trend that is also sweeping the nation is the need for firefighters and EMTs to wear bullet proof vests. Departments are trying their best to arm their men and women with this protection along with ballistic helmets in certain regions due to the surge in active shooter calls. "In areas that have a lot of gang-related activity, [bullet proof vests] would be beneficial," said Jason Reyes of Allen Fire Department, Texas. "Sometimes you go on calls when the city doesn't have enough police to respond to calls, which creates a situation that leaves firefighters unprotected and vulnerable." Currently the market has ballistic vests available that can either be worn over or under a firefighter's uniform and under their bunker gear. Uniform manufacturers also offer an external vest carrier option that is worn over a firefighter's uniform to look like part of the uniform shirt to maintain a professional appearance. Distinguishing firefighters from law enforcement "Firefighters find themselves becoming targets more and more these days," added Deputy Chief of Operations Dwayne Jamison of Bartow County Fire Department, Georgia. "Many departments, including my own, are looking to outfit their firefighters with bullet proof vests." Although this trend has not affected every region, industry experts can see the need becoming more widespread if threats continue to increase the way they have been. Along the same lines, firefighters want to be identified as firefighters and not mistaken for law enforcement. "We don't want to look like police," Jenkerson said. "We want to be identified as firefighters. Even if it takes a different stripe." When it comes to uniform trends for firefighters, it is clear there is more to focus on than the technical details. For many fire departments, future trends could serve as a tool to prevent deadly toxins from being absorbed and from lethal bullets puncturing unprotected firefighters and EMTs. The uniform is more than an outfit. With a larger purpose than to shield a body, the uniform goes beyond the navy-blue threads, professional appearance and tactical features to one day supporting what could be a lifesaving concept. Sources Firefighter Cancer Support Network, Preventing Cancer in the Fire Service National Fire Protection Association, Firefighters and Cancer NFPA Journal, Fast Track: Some of the national efforts underway to fight cancer in the fire service; Roman, Jesse; 2017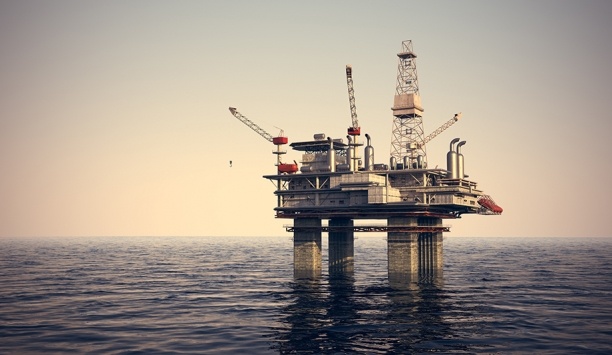 Personal Protection Equipment (PPE) Designs For Marine Firefighting
The latest personal protection equipment (PPE) are being designed to meet new regulatory standards Marine firefighting encompasses activities to extinguish any type of fire in a marine environment. For many years, this meant dealing with fires on seagoing vessels, or more specifically, shipping. In this article, Richard Cranham, International Sales Manager at Bristol Uniforms, sheds light on the various fire hazards at sea and the latest protection outfits designed to meet new regulatory standards. Nature of marine fire hazards At one time, marine fire risks were primarily associated with shipping and the vessels or their cargoes. In the 21st century, however, the seas and oceans are increasingly becoming sites for static structures. Many of these are associated with oil, gas and other mineral exploration and harvesting. Clearly the range of fire hazards associated with these different activities varies widely. In some situations, firefighters will be able to work onboard, depending on the severity of the fire, but, following a blow out or explosion aboard an oil rig or gas production platform, fighting the ensuing fire may only be possible from firefighting vessels. Also, the characteristics of the fires facing firefighters will reflect the volatility and flammability of the materials involved in the conflagration. Some materials burn much hotter than others. Some will throw off burning shards or molten materials, some can be unpredictable either due to the composition of the flammable materials involved (in particular hydrocarbons and chemicals) or prevailing weather conditions. Wind speed and direction can be particularly variable out at sea and can cause rapid changes in the levels of hazard experienced by firefighters. Personal protection equipment (PPE) to suit the conditions As with land-based firefighting, the type of personal protection equipment required is increasingly being designed to protect against the specific nature of the fire hazards most commonly encountered. New marine firefighting standards introduced for use throughout Europe equate the hazards, if not the conditions, associated with typical shipping fires with those commonly experienced in structural fires. This has led to the new Marine Equipment Directive (MarED) standards, enshrined in EU Commission Directive 2010/68/EU, to adopt EN 469 (2005) as its benchmark for basic protective clothing for firefighting (A.1/3.3). This means that, throughout the EU, local fire & rescue authorities can deal with ship-board fires occurring in rivers, docks and coastal waters wearing their regular structural fire kit. As with all PPE, compatibility is important and appropriately matched helmets, boots and gloves should be supplied For parts of the world outside the EU, a new international standard has recently been developed. The new standard, BS ISO 22488:2011 [Ships and marine technology – shipboard firefighters' outfits (protective clothing, gloves, boots and helmet)], has drawn substantially on the work undertaken for the recently issued European Standard. Close proximity firefighting involving gas and oil fires requires protection from the intense heat and flames produced in such 'hot fires' and call for quite different types of protective clothing. In some circumstances this type of firefighting will require PPE satisfying ISO 15538 (2001) - Protective clothing with a reflective outer surface (A.1/3.3). New PPE designs to meet new standards Yellow outerlayer on marine firefighting garments signify its use by emergency incident crews battling different types of fires at sea. Garments meeting EN 469 (2005), as used by European municipal firefighters, can also be deployed by them when dealing with shipping fires on river estuaries, in ports and docks and in coastal waters. For fighting fires involving shipping at sea, and for other marine fire emergencies, an alternative is the new design fleet suits which are being introduced to coincide with the implementation of the new EU Commission Directive. As with all PPE, compatibility is important and appropriately matched helmet, boots and gloves should be supplied. In Europe, these should be to MarED approved standards, and include firefighting helmet to EN 443, gloves to EN 659 and firefighter boots to EN 15090 whilst the new international standard, BS ISO 22488:2011, when introduced, may be adopted in other parts of the world. Richard CranhamInternational Sales ManagerBristol Uniforms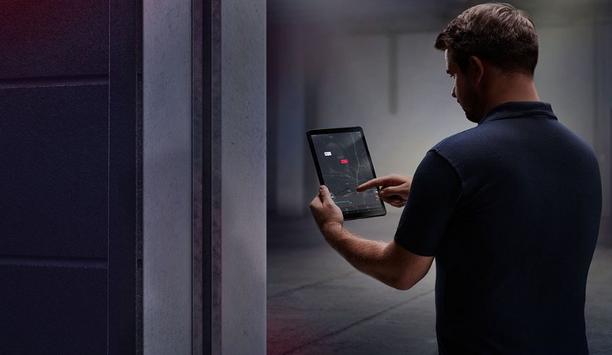 Rosenbauer's RDS Connected - Why Only An Integrated Approach Will Work In The Future
The software can no longer be ignored when it comes to modern fire stations. Whether for plant protection, inspection work, maintenance, or in the event of an emergency. However, digital solutions can only simplify daily work and help keep everything at a glance through an integrated approach. First of all: Yes, in the future one will still fight fires with water, but will no longer use stirrup pumps to extinguish flames but instead drive CAN-Bus controlled vehicles. Digitalization is on the rise and will not stop short of emergency crews. Going forward, the most important thing is to not become overly attached to a flood of different software, tools, and gadgets. A deliberate examination of the main issues is already laying the groundwork. Rosenbauer has been dealing with digitalization for over 15 years. With their own development team, they focus work on creating networked and integrated solutions. The result is the RDS Connected portfolio, which is specially tailored to the tasks of firefighters and emergency crews. This aims to simplify day-to-day tasks in the field, preparation, and follow-up, as well as the monitoring and maintenance of the vehicle fleet and equipment. In connection with the vehicles and the equipment, they are already very close to this goal. The dawn of the digital fire station RDS Connected Fleet provides real-time information on the status of the operational fleet Taking the RDS Connected Fleet solution as an example: Which vehicles are ready for operation, and where are they located? How much operating and extinguishing agent, such as fuel, water, foam, etc., is on board? Which maintenance tasks have already been completed? RDS Connected Fleet provides answers to these questions and is therefore the starting point for the digital fire station. Day-to-day tasks are simplified and clearly presented. RDS Connected Fleet not only provides real-time information on the status of the operational fleet but also logs vehicle-related data, including error messages for post-operational work. Fire services thus have a complete overview of their vehicle fleet and the associated equipment – live and always available. Those who know more make better decisions Expanding with the checklist module, daily shift handovers, visual inspections of fire extinguishers and regular checks can be resolved intelligently and digitally. In this way, those on duty are kept informed about upcoming work, and those responsible are automatically notified if the work has not been completed or if discrepancies are found. The same applies to Rosenbauer operations management: with EMEREC, all relevant information is available directly at the scene of the emergency – from the display of alert data and navigation to the site, to the provision of decision-relevant information (fire protection plans, hazardous material data, checklists, and vehicle rescue cards). All this data can be shared with other emergency crews in real-time. The result is a uniform command and situational overview for all crews involved, right up to the command center. Integration of alarms and security systems Combining this with all relevant information from the emergency crews, vehicles, and robots, Rosenbauer created an optimal overview for the operations manager, which helps them to make the right decisions quickly. Intelligent alarms and the integration of security systems make it easier to meet target intervention times and save crucial minutes when there is a real problem. One can save valuable minutes when it matters, not just by integrating different trades. Because those who know more make better decisions. Often, however, there is not much time for analysis. This is especially true for emergency response organizations. The use of drones makes it possible to obtain the necessary information more quickly: the flying sensors enable the rapid surveying of locations, location of hotspots, detection of hazardous substances, and more effective tracking down of missing persons. This means a big step forward in increasing situational understanding, as well as in safety and cost-efficiency. However, drones aren't just for saving valuable time in an emergency. They can also significantly reduce the time and costs involved in in-house maintenance and assessments. This makes their utilization doubly profitable for a company. Software Integration Enables better decisions on the efficient and safe use of resources All of this happens fully integrated with the software. All data is fed in and is therefore available to the shot callers of the operation. This visual (and, depending on the sensor, also thermal) information can be used while on the move and displayed and processed in the command center. This enables better decisions on the efficient and safe use of resources (personnel, vehicles, and equipment). In the not too distant future, we will conduct missions in a completely different way. It will be possible to deploy a self-powered drone to the scene of the emergency, which will transmit a precise 3D image back to the vehicles. Stationary fire protection systems will supply us with live data and videos. Redesigning Vehicles Vehicles will be redesigned, with the interior being ergonomically laid out, to more resemble a meeting room. In the near future, we will benefit from optimal communication, and all vehicles will receive the same information in real-time. Everyone will receive instructions before arriving on the scene of the emergency and will know exactly what to do upon arrival. The dispatcher can start planning the approach straight away; the operational manager, who will be thoroughly trained to deal with the scenario as a result of many simulations, can focus on the critical aspects in the initial phase. At the same time, the operational leaders will stay connected and updated by means of displays in their helmets. Decisions are made and communicated clearly and transparently. After an operation, the vehicles automatically forward the load status and consumption statistics to the workshop. Reports and accounts are generated automatically, and the consumables used are prepared for replenishment. This might seem like a far-fetched dream. But if we take a closer look, it becomes quite clear that these are not just pipe dreams. Conclusion In conclusion, it should be noted that emergency services should pay attention to developments related to the Internet of Things, the Smart Home, and also to innovations adopted by the conservative banking sector. The real networking of all necessary components – combined into a single system – will be the solution. The only solution that truly supports you in your work and during operations without making matters too complex.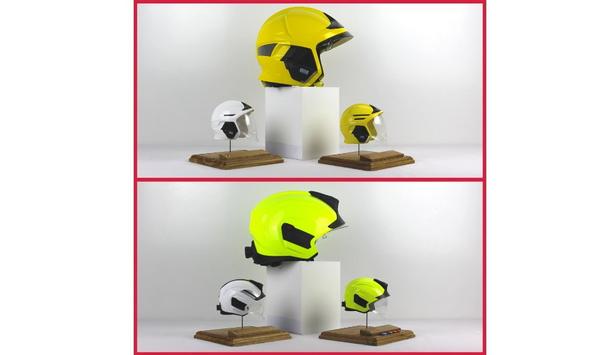 Firefighter Creates Bespoke Miniature Replica Helmet Gifts Exclusively For The Fire Fighters Charity
A firefighter has teamed up with MSA Safety and Rosenbauer to create and release a series of handcrafted miniature helmet gifts exclusively for The Fire Fighters Charity, to raise funds to support its vital services. Adam Tubby, a whole time and retained firefighter with Suffolk Fire and Rescue Service, wanted to create a lasting memento for firefighters like himself once they retire from the service – by recreating their most vital piece of equipment. The miniature replica helmets – which are copies of real-life helmets by MSA Safety and Rosenbauer - are mounted on a solid oak plinth and presented in a display case. Each one is created using a 3D printer over several hours, before being mounted by hand and personalized according to the buyer's specifications. Miniature Replica Helmets - Memento Adam said: "Firefighters' helmets get put through a lot; sweat, smoke, grime. But cleaning regimes have got a lot better in recent years, which means that helmets can be passed on. So firefighters don't always get to keep them when they retire, like they used to." For retiring firefighters to have something like a helmet to remember their time "My father-in-law was a firefighter and kept his. It's a good memento of his service and what he did in his career… I thought, what can I do to create the same, but make it something that's modern and smaller? It would be great for retiring firefighters to have something like a helmet to remember their time, but a real one is also too big to have in your front room on a piece of wood! So the idea for the miniature version hit me, and it just went from there." Personalizing Helmets The replica helmet gifts are available in two styles: the MSA Safety Gallet F1 XF and the Rosenbauer Heros Titan Helmet. They can either be ordered in yellow or white and can be personalized with rank markings, from firefighter right through to CFO. There's also the option of having a personalized BA Tally or Engraved Plaque, and Service Medal Ribbons can also be added. Once ordered, they can be completed and shipped directly within 21 days. Authority Comment Kevin Biles, The Fire Fighters Charity's Sales Manager, said of the new addition: "We are very excited to be working with Adam on these exclusive replica helmets and want to say a very big thank you to MSA Safety and Rosenbauer for their support with the project too." "Our shop has a fantastic range of gift items and this new addition of miniature replica helmets gives our customers the best in quality and choice when it comes to celebrating the dedication and service our fire and rescue service beneficiaries provide. Of course, all money raised from the sale of the helmets also goes straight back to the Charity, helping us to support firefighters in need across the UK."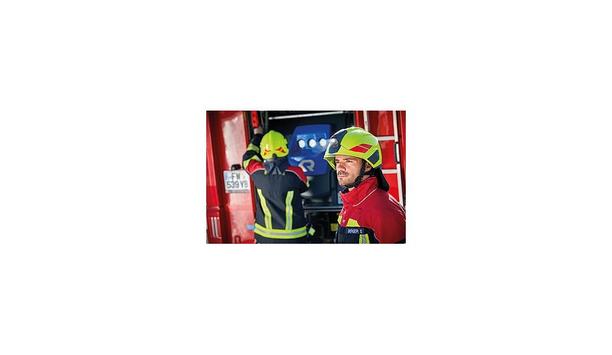 Rosenbauer Launches HEROS H30 Smart Firefighting Helmet
Rosenbauer launches the HEROS H30, a new protective helmet for fire departments. The 3/4 helmet offers maximum safety with minimum weight. It meets the highest protection levels of EN 443 for inside fire attacks and, at approx. 1,235 grams (without attachments), weighs significantly less than comparable type A helmets. Especially during longer periods of use, every gram that does not put additional weight on the wearer's head matters.The new helmet has the same technical features as the performance full-face helmet HEROS Titan, including adjustment for perfect fit, equipment with mask-helmet combination, helmet radio, helmet lamp, and forward-looking infrared camera. Hearability with the helmet is even slightly better due to the different lateral contour. In addition, the HEROS H30 is the first type A helmet with a position light integrated into the helmet shell, which increases the visibility of the emergency crews in situations without any external lighting. An RFID chip is also integrated into the helmet, which can be used to keep a logbook (storage, washing service, repair). EROS H30 The new position light ensures that HEROS H30 wearers can be seen from the first minute of deployment, not just after the deployment lighting has been installed. It is simply clipped into the holder provided above the rotary knob and powered by a standard 3A battery. It lights up red to the rear when switched on and can be switched to continuous or flashing light at the push of a button. Every HEROS H30 can also be retrofitted with this lighting fixture. Protective design Two high-quality visors are available for the HEROS H30, a large face protector, and an elegant eye protector The elegant integration of the position light in the rear helmet structure demonstrates how protection and design come together in the HEROS H30 to form a sophisticated package. This also applies to the helmet shell made of high-performance material, whose stiffening corrugations not only ensure high stability, but also provide it with a very dynamic look. The helmet protects against prolonged heat radiation and effectively withstands impacts and sharp objects even at a helmet temperature of 300 °C. Even with brief (10 seconds) full flame impingement at 1,000 °C, the protective function remains fully intact. It also provides insulation against electrical hazards and arc faults (Gt29) and is resistant to chemicals. A highly efficient, heat-resistant damping insert minimizes impact energy, and the integrated edge protection protects the helmet edge against damage.Two high-quality visors are available for the HEROS H30, a large face protector, and an elegant eye protector. Both comply with EN 14458 and are designed in the highest optical class 1, which offers not only appropriate protection but also visual support. The transparent face shield is included in the standard scope of delivery, the eye protector (transparent or tinted) is available optionally. Perfect fit Every head is different, so the HEROS H30 offers numerous adjustment options for the perfect fit for head sizes 49 to 67 and above if needed. The wearing height can be varied, the headband adjusted to the head circumference, and the chin strap can be adjusted without tools and in just a few steps. The width adjustment (contact pressure) is made via the external rotary knob on the rear side of the helmet, a proven feature of HEROS helmets. HEROS H30 provides so much space under the helmet shell that the two visors can be swiveled inwardThe balance on the head can be adjusted by aligning the helmet's center of gravity precisely with the body's longitudinal axis. And the distance to the visors, important for eyeglass wearers, can also be selected individually. At the same time, the ingenious arrangement of the interior fittings of the HEROS H30 provides so much space under the helmet shell that the two visors can be swiveled inward and, if necessary, even hearing protection can be worn during deployment. Ideal fleet solution The interior fittings of the HEROS H30 consists of only about ten parts, which are easy to maintain, quick to change, and easy to clean. The helmet can be washed at 60 °C in any standard industrial washing machine. Furthermore, many components, such as the headband and the textiles of the interior fittings, the front panel, the lamp holder and the helmet lamp as well as the rotary knob for the width adjustment are identical to the HEROS Titan. The components can be interchanged and reused on a 1:1 basis, allowing spare parts management to be optimized and a pool solution to be implemented in terms of deployment hygiene.With the HEROS H30 3/4 helmet, Rosenbauer is setting a new standard for type A helmets. It can be ordered now, and the first helmets will be delivered from the end of August.