FireDos GmbH FIRE FOAM
(1)
Foam Equipment products updated recently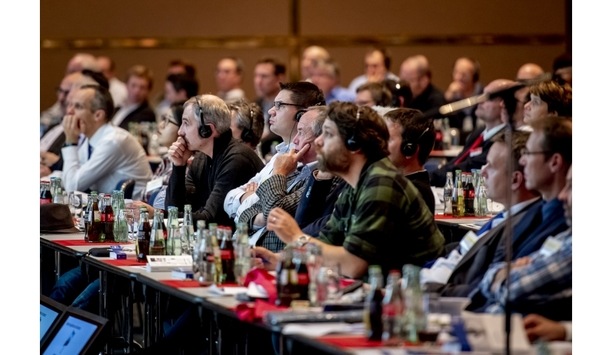 International VdS Conference "Fire Protection Systems" Held In Romania Is Ready To Be Downloaded As PDF-File
The program of the second international VdS-conference on fire protection systems, April 29th, 2020 in Bucharest (Romania), can now be downloaded as PDF-file from their official website. At the conference, international experts from industry and fire protection organizations will present an overview on current technology and developments as well as numerous solutions based on practical experience. Automatic fire protection systems The participants can look forward to the following topics: Automatic fire protection systems from the point of view of fire brigades Sprinkler systems: New developments in the guidelines VdS CEA 4001 for planning and installation Major fire and reconstruction of a medium-sized sawmill Operational readiness of water extinguishing systems Automatic water extinguishing systems from view of installer Planning and installation of water mist systems Water mist protection of an underground mass transport system current solutions In addition there will be an exhibition at the conference site where international companies will present their current solutions, among them Siemens, Salzgitter Mannesmann, Viking and FireDos. At the evening of April 28th a get-together with possibilities to visit the exhibition takes place. The conference will be held in cooperation with ROFMA, the Romanian Facility Management Association. Conference languages are Romanian and English with simultaneous translation.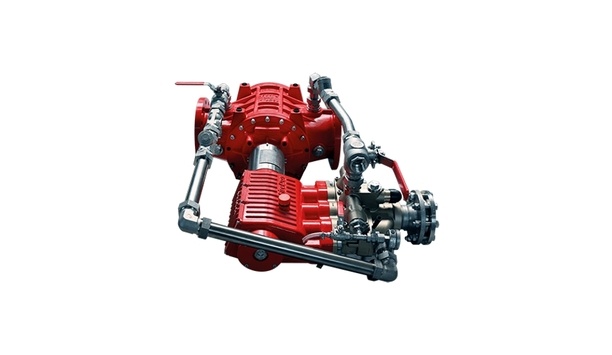 FireDos Launches GEN III, Its New Generation Foam Agent Proportioners For Efficient And Comfortable Use In The Firefighting Industry
With GEN III, FireDos is introducing a new generation of foam agent proportioners to the market. Doing so, FireDos has optimized its specially developed and purely mechanical system consisting of water motor and piston pump. GEN III is characterized, among others, by more compact dimensions, reduced pressure loss, improved cylinder cut-off and optimized delivery of highly viscous and pseudoplastic foam agents. fluorine-free foam agents The suction capacity of GEN III has been optimized to deliver even highly viscous and fluorine-free foam agents As a result of an optimization process, GEN III shares the advantages of the previous FireDos proportioners and adds numerous improvements to them. Its sturdier and smaller design makes transport and installation of the system easier. Hydraulic optimization has led to pressure loss reduction by 25%, allowing an optimum extinguishing water flow. The cylinder cut-off for selecting the proportioning rate has been improved, ensuring higher precision even under severe system conditions. Compared with previous models, the suction capacity of GEN III has been optimized to deliver even highly viscous and fluorine-free foam agents without problems. "GEN III is a new level of evolution. We have adapted the product to the requirements on the market. In the course of this, we did not move away from the basic FireDos proportioners' product concept but optimized it according to the customers' requirements," explains Frank Preiss, Managing Director of FireDos. purely mechanical design Foam agent proportioners by FireDos have a purely mechanical design and are driven just by the flow of extinguishing water. The units work flow-proportionally, guaranteeing exact foam agent proportioning across a wide range of extinguishing water flow rates and pressures. In addition, they allow efficient testing of the proportioning rate without producing any foam or premix.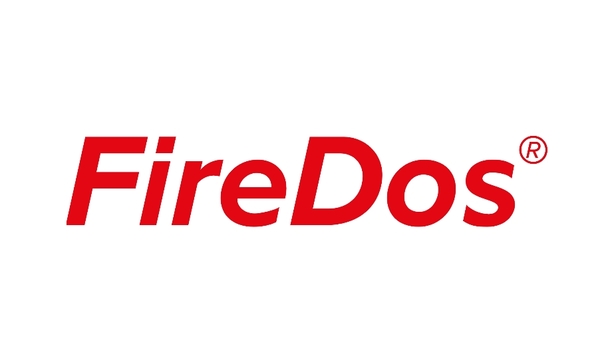 FireDos Opens A Branch In Houston To Expand Its Business In The US
FireDos, a German manufacturer of foam proportioners and fire monitors opens a branch in Houston, USA, to service their customers in the North American market. Opening the USA branch, FireDos is firmly committed to serving its distributors and clients in the region. Located in Houston, TX., the heart of the oil & gas industry, the new branch ensures FireDos serves its growing U.S. based customers from a key location. Fire Protection Systems This is an exciting time for FireDos as it establishes a new branch in the U.S. market" "Many companies are looking at changing their fire protection systems as new eco-friendly foams are introduced to the market. Being specifically designed with high viscous foams in mind the FireDos range of proportioners offer many advantages, such as the unique ability to periodically test without generating foam or premix and avoiding the associated considerable costs." "Our new GEN III range of proportioners has been released which offers even more improvements for the end user. This is an exciting time for FireDos as it establishes a new branch in the U.S. market. The opening of FireDos US Inc., enables us to provide service and sales support to our rapidly expanding customer base.," says Managing Director, Frank Preiss. Besides the oil & gas industry, FireDos supply stationary and mobile proportioners, fire monitors and service support for companies in the chemical/petrochemical, aviation, logistics, automotive industries and municipal fire departments. Several regional sales partners already support the service-focused company in the U.S. market.