Foam Equipment products updated recently
Johnson Controls Announces An Enhanced Listing For Its UL Listed LFP Antifreeze For Large Volume Systems
Johnson Controls, the global renowned solutions provider for smart and sustainable buildings, has announced an enhanced listing for its LFP Antifreeze. The industry's first UL listed antifreeze is now listed for system volumes of up to 500 gallons. LFP Antifreeze LFP Antifreeze complements the full line of Tyco fire suppression products. Those offerings, along with other Johnson Controls products and solutions, help make buildings more safe, secure and sustainable. "With over 150 years of fire protection expertise, Johnson Controls continues to bring new innovations to market to enhance the customer experience," said Robert (Bob) Cordell, Global Product Manager at Johnson Controls. Easy and safe NFPA standards compliant system Robert adds, "Whether you're a contractor, AHJ or building owner, there's a variety of benefits when using LFP Antifreeze. And with all systems requiring a UL listing by 2022, this solution gives customers an easy, safe and cost-effective system that is compliant with NFPA standards." LFP Antifreeze meets industry demands for improved fire protection in low-temperature environments As the industry standard for freeze protection in wet pipe sprinkler systems since 2018, LFP Antifreeze continues to meet industry demands for improved fire protection in low-temperature environments. LFP Antifreeze highlights include: Proven UL Listed product ideal for new construction or retrofit. Compliant with NFPA 13 standard for light hazard occupancies of up to 500 gallons. Compliant with NFPA 13R and 13D standards for residential systems. Trusted protection for temperatures as low as -10 °F. A patented formula with proven corrosion resistance properties. Suitable for use with most common piping system materials, including chlorinated polyvinyl chloride (CPVC).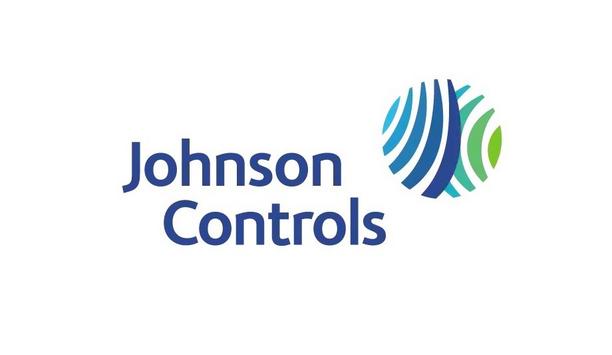 Johnson Controls Unveils TYCO ESFR-34 Sprinkler That Offers Industry's Tallest Ceiling-Only Warehouse Protection
Johnson Controls has announced the release of the new TYCO Model ESFR-34 Pendent Sprinkler (TY9286). The latest TYCO ESFR-34 sprinkler is an early suppression and fast response sprinkler that provides the tallest ceiling-only fire protection and narrowest aisle width currently available. TYCO ESFR-34 sprinkler The ESFR-34 sprinkler helps protect storage arrangements of 50 feet (15, 2 m) with a ceiling height up to 55 feet (16, 8 m) and aisle widths as narrow as six feet (1, 8 m). These sprinklers can be installed with a maximum element-to-ceiling distance of 17 inches (432 mm), the farthest distance in the industry. These features make the ESFR-34 Pendent Sprinkler suitable for warehouse and storage operations seeking design flexibility for increased storage. Enhanced fire protection for warehouses These expanding storage and warehousing facilities require proper fire protection solution" "With today's consumers increasingly turning towards e-commerce, the storage and warehousing industry is being reshaped through increased demand of an ever-changing set of products," said Lucas Eidenmuller, Global Product Manager for Storage Sprinklers at Johnson Controls. Lucas further adds, "These expanding storage and warehousing facilities require proper fire protection solution that helps them adapt to the needs of the business while keeping products and property safe at all times. This sprinkler provides an innovative solution to that problem." Deploys fast-response fusible link With a nominal K-Factor of 33.6, the ESFR-34 sprinkler is especially advantageous as a means of eliminating the use of an in-rack sprinkler system when protecting high-piled storage. The sprinkler uses a fast-response fusible link available in both 165°F (74°C) and 212°F (100°C) and is approved for Class I-IV commodities and unexpanded plastics stored in single or double row racks. Tyco Fire Protection To Launch Its Latest Fire Detection Solution At FIREX International 2013 In Birmingham, UK
Tyco will launch FireClass 501 panel, i-Flow inert gas system, 42bar SAPPHIRE system and AquaMist range Tyco Fire Protection Products will be exhibiting its latest innovations at this year's FIREX International 2013 in Birmingham. New products launched into the fire detection, suppression and protection markets include the FireClass 501 addressable panel, i-Flow inert gas system, 42bar SAPPHIRE system and the launch of the re-engineered AquaMist range. Launching at the show will be the FC501, the latest FireClass addressable fire detection solution for small systems. Designed to be easy to install and use, the FC501 combines the simplicity of a conventional system with the benefits of addressable digital technology at a price point for less complex applications such as small factories and warehouses, schools and hotels. The FC501 addressable technology saves installers valuable time and is cost effective, with no need for a handheld device to test or programme the system. It enables end users to pinpoint an incident fast and control the system remotely for ultimate ease of use. The i-Flow technology system uses inert gases to extinguish fires in commercial and industrial applications and is one of the safest and most natural extinguishing methods with minimal impact on the environment. Its cylinder racking design concept offers architects flexibility and adaptability when systems have to be installed in tight spaces and it also provides cost benefits due to lower venting requirements. i-Flow features patented technology and incorporates three innovations working together: the i-Flow valve, the i-Flow check valve and the matrix cylinder racking design. The i-Flow valve regulates the flow and eliminates the peak pressure spike associated with conventional orifice systems. VdS approved, the i-Flow valve limits the output pressure, even in the event of a discharge occurring against a closed distribution valve, making it one of the safest valves on the market. Also launching at the show is a higher pressure 42bar SAPPHIRE system, the latest addition to Tyco Fire Protection Product's award winning SAPPHIRE range of gaseous fire suppression systems. The latest system is designed to work at pressures of 42 bar, offering greater flexibility than the conventional 25 bar system and the ability to reduce pipe sizes and provide a more cost-effective solution. Installers now have the opportunity to protect multiple areas from a single point offering a space-saving solution, as well as the possibility of more remote storage container locations. Tyco Fire Protection Products will additionally be showcasing its latest innovation in water and engineered fire suppression with AquaMist. AquaMist fire suppression system uses enhanced Watermist technology to deliver small droplets into a protected space during fire conditions. There are three systems within the portfolio that are suitable for a variety of applications. The fine mist generated following operation is designed to limit fire growth at an early stage and to significantly reduce the amount of water required without any detrimental effect on fire fighting capability. As the system uses just water, there is no adverse effect on the environment. Jan Schumer, territory manager, UK, Ireland and Africa at Tyco Fire Protection Products comments: "We are very pleased to be exhibiting at FIREX International 2013. It is a key industry event and an ideal opportunity to connect with our customers. Our product innovations demonstrate our ongoing commitment to providing sustainable solutions that draw on the latest technology and representatives will be available on stand to share knowledge and offer technical expertise and engineering support. We look forward to meeting visitors at the show."