AWG Fittings FIRE FOAM
(9)
Foam Equipment products updated recently
Kochek And AWG Fittings Partner On Delivering High-Quality Valves To Equipment Dealers
Kochek Company, LLC has announced its new alliance with AWG Fittings GmbH. The two companies have partnered to provide Kochek loose equipment dealers with the superior performance and reliability, for which AWG valves are known throughout the industry. AWG valves for Kochek dealers As Kochek's primary supplier of several sizes of gate, ball, intake, hydrassist, manifold, siamese, and pressure relief valves, AWG plays an important role in Kochek's efforts to ensure the continued satisfaction of its dealers and customers. With every order, Kochek custom fits each valve to exacting specifications. Kochek President and CEO, George J. Wessner, said of the relationship with AWG, "We're thrilled to work with AWG to make this quality possible for our customers. They rely on their Kochek equipment when it matters most, and our valve performance is something they can always count on in the field."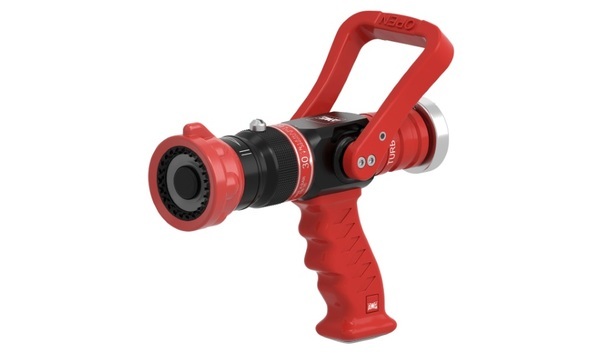 AWG Fittings Unveils Turbo-Spritze 2090 For Efficient Fighting Forest And Wildland Fires
The new Turbo-Spritze 2090 from AWG Fittings has been specially developed for fighting forest and wildland fires. Capable of achieving outstanding water coverage, this highly portable solution is said to be the perfect piece of kit for call-outs. Portable firefighting solution The people tasked with saving lives and protecting valuable assets should be able to rely on their equipment and tools, especially as their own safety often depends on having fully functioning gear. AWG Fittings urges customers to put their trust in its product portfolio if their work involves rushing to the aid of others in danger or taming the unwieldy forces of nature. Fighting forest and wildland fires AWG supplies fire departments, industrial companies and other users globally with sophisticated products As a full-service provider of fire-fighting fittings, fire protection systems and hydraulic rescue equipment, AWG supplies fire departments, industrial companies and other users all over the world with sophisticated and innovative products. Forest and wildland fires, in particular, are proving to be an extremely demanding challenge for both people and gear in equal measure and climate change is making them all the more commonplace. On top of that, extinguishing water is often hard to come by, which makes supplying it to the incident site particularly difficult. Turbo-Spritze 2090 AWG is looking to change that with the new Turbo-Spritze 2090, specially developed for use with type-D hose lines. In fact, this innovative solution can be used to project extinguishing water as well as wetting and foaming agents, and only requires flow rates of 30 liters per minute to achieve maximum coverage. That's enough to spray 3,000 liters of extinguishing water for approximately 100 minutes. What's more, despite weighing just 1.5 kilograms, the Turbo-Spritze 2090 is extremely robust, and it's on/off lever and hand grip can easily be used as a pull handle, helping firefighters maintain maximum mobility while at the scene of an incident. Ideal product for 'pump-and-roll' operations All these characteristics make the Turbo-Spritze 2090 perfect for 'pump-and-roll' operations and other techniques for fighting wildfires using pumps with limited outlet pressure. An additional benefit of not projecting too powerful a water jet is that this reduces the risk of firefighters getting injured during decontamination. Besides all its special new features, the Turbo-Spritze 2090 also includes all the functions customers have come to expect from the AWG Turbo-Spritze product line, such as two pointers for easy handling (even in low visibility), a flushing function and the ability to adjust the spray jet.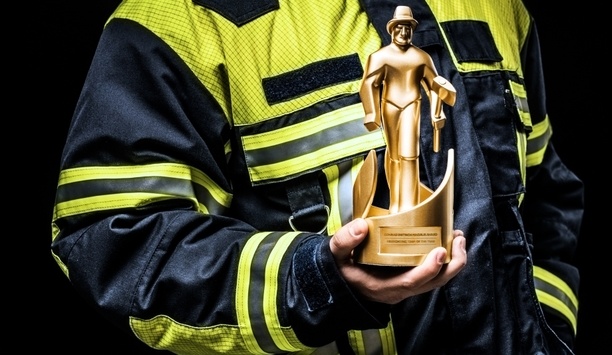 Magirus Announces Sponsors And Key Highlights Of Its Conrad Dietrich Magirus Award
The application period for the Conrad Dietrich Magirus Award is over. Two high-ranking juries of experts have assed all fire department team submissions and pre-selected the entries for the upcoming online voting. This task has been even more demanding because not only the number of applications in all categories has increased, but also the entire range of operation types has been convincingly shown. "We are very pleased about the great interest of fire department teams and the numerous applications received from many different countries. The high quality of the operations promises a very exciting competition," says Marc Diening, President & CEO of Magirus, summarising the completion of the application phase. Festive Award Ceremony For the 'Firefighting Team of the Year', ten international and ten national missions can be chosen from In addition to the increase in the number of submissions, the even deeper commitment of the award sponsors shows the increasing importance of the award. For the 'Firefighting Team of the Year', ten international and ten national missions can be chosen from. In the category 'Special prize for Social Engagement', six teams are hoping for many votes in support of their social campaigns and projects. The winners of the title and the coveted statue will be announced at the festive award ceremony in Ulm (Germany) on March 1, 2019. For the first time, a partner from the UK, Emergency One, could be secured. Including Special Equipment "Firefighters are available 365 days a year in the service of society and often reach their limits during missions. With the Conrad Dietrich Magirus Award, this dedication receives special attention and appreciation beyond national borders. We are happy to support that," explains Mike Madsen, Managing Director of Emergency One, about the sponsor's commitment as a Gold Sponsor. The company is a provider of fire and rescue vehicles and the associated equipment in the United Kingdom. For the third time in a row, Endress Electrogerätebau GmbH and Dönges GmbH & Co. KG are also supporting the Conrad Dietrich Magirus Award. Endress develops power generation units for the world market, including special equipment for firefighting and civil protection operations, and has become the provider of electricity producers in Europe. Among other things, the system supplier Dönges furnishes fire departments with complete ranges of devices for their vehicles. Hydraulic Cutting Device LUKAS was the first provider to develop a hydraulic cutting device for rescue operations The company's portfolio also includes equipment, tools, warning materials, extinguisher and auxiliary devices, tool sets and illumination products. Vetter GmbH, AWG Fittings GmbH and Lukas Hydraulik GmbH are again among the Silver Sponsors. In 1972, LUKAS was the first provider to develop a hydraulic cutting device for rescue operations, thus laying the foundation for 40 years of experience in global deployment scenarios. The rescue device producer Vetter provides fire and rescue services around the world with specific equipment such as pneumatic rescue tents and lift cushions. As a global provider of firefighting fittings and fire protection devices, AWG Fittings supplies fire departments with sophisticated and innovative products.