Foam Equipment products updated recently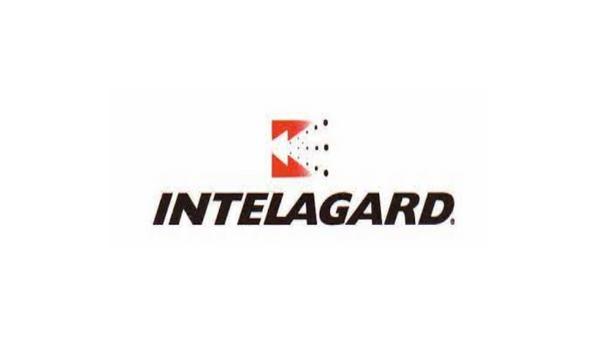 Intelagard Launches Doff 'n DECON™ To Reduce Firefighter Cancer Risk
Firefighters are dying of cancer. Exposure to carcinogens is the main culprit behind the high rates of cancer among firefighters. Doff 'n DECON™, a new turnout gear cleaner and decontaminate from the family of Intelagard decontamination products, may provide additional exposure protection. The formula neutralizes the most common carcinogens found on gear like Carbon Monoxide, Hydrogen Sulfide, and Cyanide. Exposure to toxic chemicals "Firefighters are true heroes who put their life on the line every day to keep us and our communities safe. There is an alarming number of firefighters who are dying from cancers caused by exposure to toxic chemicals released during a fire." "Intelagard is honored to release the Doff 'n DECON™ to assist the decontamination of turnout gear and other PPE so our everyday heroes can focus their attention on the emergency they were trained to fight," says Dennis Smagac, Intelagard President. High risk of cancer The increased rate of cancer among fire service members as compared to the general public is much higher According to the National Institute for Occupational Safety and Health (NIOSH), the increased rate of cancer among fire service members as compared to the general public is much higher. All equipment and clothing taken into service in response to emergency calls are exposed to contaminants. Even the best PPE gear cannot completely stop carcinogenic particulates from permeating it. Unless a thorough decontamination process occurs on the scene, contaminants are transported back to the fire station. Advanced decontamination formulation To help mitigate this, Intelagard is releasing Doff 'N DECON™, a turnout gear decontaminate based on an advanced decontamination formulation created by Sandia National Laboratories. The 3-part solution utilizes surfactants, peroxides, and a special booster to capture and lift contaminants from fabrics like Kevlar without degrading them. After mixing, the formula can immediately be applied as a foam, fog, or liquid decontaminate. For best results, use one of Intelagard's select compressed air foam systems (CAFS). Biodegradable solution Doff 'n DECON™ is inherently biodegradable and suitable for daily use on: Turnout & bunker gear Dive suits Police vests Hazmat suits Hardhats, gloves & boots PPE tools & supplies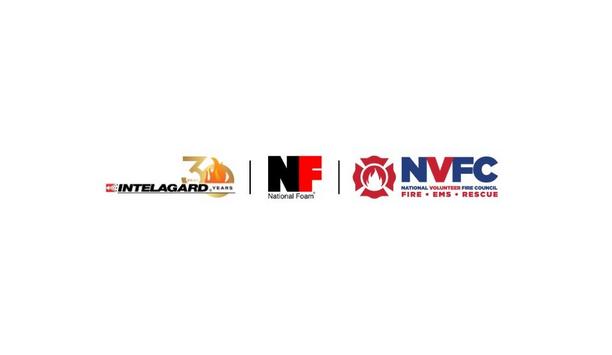 Intelagard, National Foam, And The NVFC Partner To Giveaway Nine Macaw CAFS Backpacks
Intelagard, National Foam, and the National Volunteer Fire Council (NVFC) have teamed up to support the volunteer fire service. Through a special giveaway program, nine volunteer fire departments will be awarded a Macaw® compressed air foam system (CAFS) backpack, nozzle kit, five gallons of Knockdown® firefighting foam, and four gallons of EasyDECON® DF200 to assist them in protecting their responders and their community. Each package is valued at $6,500. Served fire community "Communities across the country depend on volunteer firefighters to be their first line of defense for a wide variety of emergencies, including fires, natural disasters, vehicle crashes, hazardous materials incidents, and more," said NVFC chair Steve Hirsch. "We appreciate Intelagard and National Foam for their commitment to help these volunteers by providing their most up-to-date, innovative equipment so they can do their jobs safely and efficiently." We are fortunate to have served the fire community for the past 30 years" "We are fortunate to have served the fire community for the past 30 years," said Intelagard president Dennis Smagac. "During this anniversary year, we are delighted to be able to give back to the volunteer departments whose staff sacrifice their time and risk their lives to protect us. You are all heroes." Unmatched firefighting performance The Intelagard Macaw® backpack provides versatile power in a totally independent CAF backpack. More powerful than standard extinguishers, the multipurpose Macaw® can be used for fire suppression, exposure protection, mop-up, hazardous materials cleanup, and decontamination. The Knockdown® foam is a unique environmentally responsible Class A foam concentrate that provides unmatched firefighting performance and flexibility. Knockdown® is specially designed for use in Class A/B foam systems and is excellent for CAFS. To be eligible to apply, departments must be at least 50 percent volunteer, serve a population of 25,000 or less, have an annual revenue of no more than $250,000, be located in the U.S. and legally organized under state law, and demonstrate a need for the product. The applicant or department chief must be a member of the NVFC.
Intelagard Unveils EasyDECON Decontamination Solution To Help Firefighters Effectively Protect Equipment From Carcinogens And Viral Attacks
Steve Kleber, owner of EXTAN Distributors, the local representative of Intelagard, Inc. has requested that the company bring its resources to the Hales Corners Fire Department, under the supervision of Fire Chief, Pete Jaskulski, to demonstrate how to cost-effectively decontaminate a fireman's 'turn-out gear', after being exposed to a fire induced carcinogenic contamination. "We have been doing this for years around the world with great success," said Intelagard's President, Dennis Smagac, adding "We would love to help the state of Wisconsin's firefighters protect themselves from the silent dangers of chemical exposures." Firemen safety from carcinogenic chemicals Firefighters have a 68% higher risk of being diagnosed with cancer than the general population" First, responding firemen are exposed to high levels of carcinogenic chemicals, every time that they are near a fire or in an industrial establishment suffering a fire incident. "In all, researchers found that more than two-thirds of firefighters, 68 percent to develop cancer, compared to about 22 percent for the general population. Firefighters have a 68% higher risk of being diagnosed with cancer than the general population." according to the Firefighters Cancer Support Network. EasyDECON During this time of national crisis, Intelagard, Inc., a 30-years old Broomfield Colorado company, is coming to Milwaukee with a proven solution to this problem. EasyDECON has been used within the Federal Government, all military branches, along with all of the health agencies, to prevent the carcinogenic exposure of chemicals to protect firefighters and first responders, in times of emergency. EasyDECON was developed at the Sandia National Laboratory, with the assistance of Intelagard, in response to all the unnecessary exposure deaths due to the first responders entering the towers and all the subsequent anthrax attacks, post the Sep 11, 2001 terrorist attack. Besides the dangerous exposure to carcinogens, the cost incurred by the local firehouse to replace contaminated equipment is also very high. Decontaminating turn out/Bunker gear "This EasyDECON non-toxic protocol not only extends the life of the equipment, but of those that use them," said decontamination expert and company owner, Bill Young from Mold n' More Decontamination, Inc. Firefighter's personal gear can range from about US$ 3000 to US$ 10,000 or more. For the last 13 years, EasyDECON has been the standard issue for all military firefighters and the special force units. It has recently gotten acclaim for being the only non-toxic decontaminant to protect the White House and Capitol Buildings. Protecting first responders from viral and chemical exposures EasyDECON is considered the gold standard for protecting critical personnel from viral and chemical exposures" "EasyDECON is considered to be the gold standard for protecting important and critical personnel from viral and chemical exposures," stated Lt. Col Robert Hollocher. He adds, "It has recently been introduced to the civilian population to help eradicate the COVID-19 (Corona) virus with its low cost, easy application and unparalleled 99.99999% viral stopping effectiveness, you can understand how this has saved thousands of lives already. The fact that it is also non-toxic makes this a no-brainer. Eventually, everyone will have to use EasyDECON." Highly effective, easy-to-use decontamination product Also planned on this trip is a stop at the Salvation Army and Marquette University High School (MUHS). Due to the extremely high viral exposure rates in Milwaukee, Intelagard, Inc. will, upon the request and help of some local civil minded philanthropists, decontaminate a few buildings for the Salvation Army-Milwaukee County, along with the Paul Noack Athletic Fieldhouse and their Jesuit Residence at the Marquette University High School. All interested parties and the general public are invited to first-hand witness the demonstration of the most effective and cost-efficient way to decontaminate and preserve turn-out/bunker gear, EasyDECON. The goal is to protect firefighters from the dangers of reusing carcinogenically contaminated equipment while lowering their monthly operation costs with one highly effective and easy-to-use product.