Lion Apparel LHD Group Deutschland FIREFIGHTER UNIFORM ACCESSORIES
(1)
Browse FIREFIGHTER UNIFORM ACCESSORIES
Other Lion Apparel LHD Group Deutschland products
Firefighter Uniform Accessories products updated recently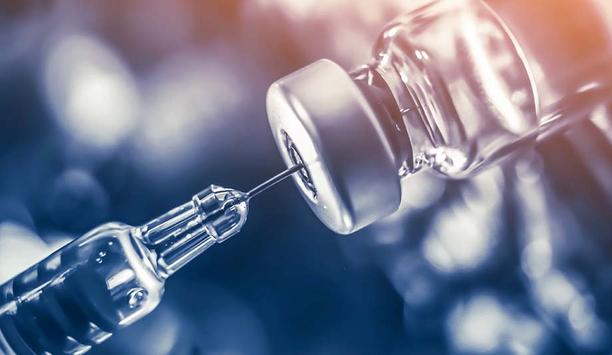 Firefighter Health: Precautions to Take During Flu Season
This time of year we remind communities to change their smoke detector batteries, advise them how to be safe while cooking during the holidays and, for those of us in wildland fire-prone communities, encourage them to follow the "Ready, Set, Go" model to properly prepare. But there's another dangerous "season" out there we need to be aware of. In addition to Covid–19, flu season is among us and, as with fire, it's important to take preventive measures and prepare your resources (you!). When it comes to being exposed to airborne and bloodborne pathogenic germs, firefighters are among the most at risk. And this is not just a little inconvenience that one or two sick days can cure. Emergency rooms become saturated this time of year with people suffering from the flu, which generally peaks between December and April. Harvard Medical School estimates that 36,000 people die and more than 200,000 are hospitalized each year in the U.S. due to flu. So, how's your personal "Prevention Bureau" doing? Are you taking preventive measures to mitigate your risk for flu? Have you and your family received the flu vaccine? How about those you work with? Are you stocked up on over-the-counter medications? If you think about it, firefighting and "flu fighting" are very similar. Both start out small, but if not rapidly attacked, they develop into a much worse situation. Let's look at this similarity a little more closely. Firefighting versus flu fighting: Incipient stage 36,000 people die and more than 200,000 are hospitalized each year in the U.S. due to flu Fire - This first stage begins when heat, oxygen and a fuel source combine and have a chemical reaction resulting in fire. This is also known as "ignition" and is usually represented by a very small fire that hopefully goes out on its own before severe stages are reached. Recognizing a fire in this stage provides your best chance at suppression or escape. Cold/Flu - The incipient stage is the incubation period, or the time it takes for a person who has been exposed to the virus to become infected (think of infection as ignition). The Merck Manual's Online Medical Library section on influenza reports the incubation period may be from one to four days (first stage), averaging about 48 hours from exposure. Controlling the spread Fire - As the fire grows, the structure's fire load and available oxygen are used as fuel for the fire. The fire starts rapidly spreading to other parts of the building, creating more damage. It is during this shortest of the four stages when a deadly "flashover" can occur, potentially trapping, injuring or killing firefighters. Cold/Flu - The U.S. Library of Medicine defines communicability as the time it takes an infectious agent to be transmitted from an infected person to another person (spreading rapidly). Once infected with influenza-type illnesses, the affected person may begin shedding the virus to others one day before signs and symptoms occur and continue to be contagious after symptoms begin. Prevention is all but impossible at this stage of the disease. Fully Developed When it comes to being exposed to airborne and bloodborne pathogenic germs, firefighters are among the most at risk Fire - When all combustible materials have been ignited, a fire is considered fully developed. This is the hottest phase of a fire and the most dangerous for anybody trapped within it. At this point our efforts are generally focused on protecting endangered structures. We surround the fire, apply massive amounts of water and let the contents burn themselves out. Cold/Flu - Fighting a fully developed flu virus is not much different. You position yourself in a safe place (usually your bed!) and "surround and drown" with fluids/rest. You generally cannot do much except protect exposures (others) by limiting your contact with them. The Firefighter Flu Prevention Bureau If fighting the flu has similarities with fighting fire, we can extend the metaphor a little further. In the fire service we rely on our Fire Prevention Bureau to educate the public as to the common causes of residential fires. We understand that a little education goes a long way in preventing fires. Well, the flu is no different, except this time we're educating ourselves! So, following are a few tips from your friendly Flu Prevention Bureau: Wash your hands. The most important prevention measure for preventing colds and flu is frequent hand washing. Rub your hands with warm soapy water for at least 20 seconds to slough germs off the skin. Get a flu vaccine. Within two weeks of getting a flu vaccine, antibodies develop in the body and provide protection against flu. Children receiving the vaccine for the first time need two doses delivered one month apart. If you get exposed or get sick, take action. Give yourself time to recover, with plenty of fluids and lots of rest. Seek medical help if your symptoms don't improve. Antiviral medicine may also help prevent flu if you have been exposed to someone with flu symptoms. In this flu season, take steps to protect your health and the health of those around you. Check with your NFPA—or Nearest Family Physician Available—for additional preventive measures on reducing this risk!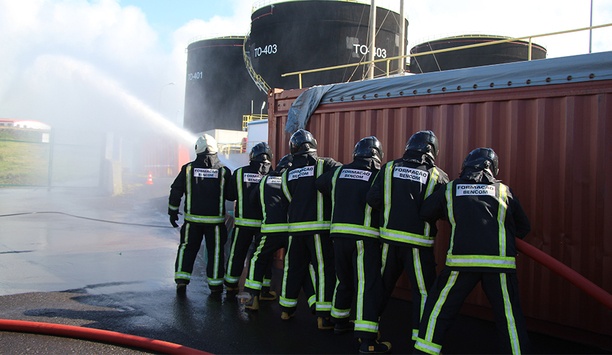 PPE Designers To Develop Innovative Solutions For Firefighters With Maximum Protection And Comfort
Across the world, fire and rescue services vary greatly, and each will have their own unique circumstances and challenges to deal with. Firefighters in the USA and Australia are more likely to face wildland fires, whilst in the Middle East, firefighters deal more regularly with transport related fires involving hazardous materials. In many European countries, less than 10% of call-outs are fire related at all, with firefighters much more likely to attend traffic accidents, medical emergencies or flooding. A range of different climates also provide firefighters with specific challenges. Providing Optimum Protection These fabrics can offer resistance to fire, increased breathability, control of moisture, and a lighter weight Firefighters in hot and tropical Indonesia for example, will have different requirements to those in hot and arid South Africa, whilst those in Scandinavia operate in more temperate and cooler conditions. It's important, therefore, that PPE manufacturers can provide a wide variety of options to suit particular environments and operations. PPE must be highly effective, comfortable, and suitable for the job in hand, wherever in the world the firefighters are operating. Selecting the right fabric for your PPE is the first step in providing optimum protection for the environment you are operating in. International fibre and fabric manufacturers have developed a number of highly specialized materials offering a range of benefits. Used in combination, these fabrics can offer resistance to fire, increased breathability, control of moisture, and a lighter weight. Best Quality Firefighting Garments Highly specialized and lightweight fibers for the outer-shell of a garment, for example, can provide outstanding air permeability and breathability, allowing metabolic heat to escape, whilst of course providing vital protection against the intense external heat and flames of a fire. The best quality firefighting garments combine this type of outer shell with an inner moisture barrier and liner system which draws moisture away from the skin, helping to keep the body cool and dry. Strenuous work in a hot environment causes profuse sweating, and if this sweat is not able to evaporate, the body is not able to cool itself effectively. Once the most appropriate fabric is chosen, the design and style of a garment also plays a crucial role in contributing to a firefighters' safety. Maintaining A Comfortable Body Temperature Search and Rescue operations often take place once the immediate danger of flame is removed Whether operating in bushland, floods, on the roadside or even in extremely cold conditions, firefighters need to maintain a comfortable body temperature and stay dry. They are also likely to need to crawl, run, and climb to carry out the job in hand. Any protective clothing must be ergonomic and has to be able to work with them rather than hinder them. As a result, over and above the full structural firefighting garments available to FRSs, manufacturers have also developed innovative designs for more specific applications. For example, Search and Rescue operations often take place once the immediate danger of flame is removed, with USAR or technical rescue teams entering enclosed and confined spaces where high temperatures and often toxic smoke are hazards. Particular Protection Against Radiant Heat USAR firefighting garments therefore should be tear and puncture resistant, provide protection against blood-borne pathogens, offer physical protection at high risk points such as the knees and elbows, provide a high level of flexibility to afford maneuvrability in confined spaces, and crucially be lightweight and breathable to minimize heat stress. Alternatively, for firefighters engaged specifically in combatting forest and wildland fires, garments need to provide particular protection against radiant heat, and ideally feature a double layer of fabric to protect against sharp thorns and undergrowth. Today, many FRSs across the world use a combination of structural and technical rescue garments which can be particularly useful when faced with a range of operations requiring different levels of protection. Rescue jackets are worn with standard structural trousers when responding to a road traffic accident International Standards Of Performance For PPE Frequently, rescue jackets are worn with standard structural trousers when responding to a road traffic accident, for example. So long as these garments are tested and approved as compatible before they are used in combination, this can serve to improve ergonomics and comfort, and crucially can contribute to the lowering of heat stress in firefighters. There are currently three major standard-setting bodies on the world stage To ensure the best level of protection, most countries demand conformity with both national and international standards of performance for PPE. There are currently three major standard-setting bodies on the world stage, the National Fire Protection Association (NFPA) which covers the USA, Latin America and the Asia/Pacific region, the European Committee for Standardisation (CEN) which covers Europe, and the International Standards Organisation (ISO) which sets standards worldwide. Lighting And Communications Equipment In addition, each country will have its own National Standards Body (NSB), setting standards for its own specific interests. Ultimately, it is down to the customer to decide which standards they would like their PPE to follow. The best manufacturers can create PPE to meet a number of these standards simultaneously. These include alternative types of trouser front, leg openings and knee-pads, as well as cuff styles on fire coats Different countries, and even individual FRSs, often have particular additional requirements for their PPE, which can simply be down to style or color preference, or to accommodate particular tools or equipment they use. These include alternative types of trouser front, leg openings and knee-pads, as well as cuff styles on fire coats. Operational safety features such as integrated safety harnesses and drag rescue devices can also be specified. In addition, firefighter accessories including tools, lighting and communications equipment all have to be carried safely requiring a selection of loops, straps, D-rings, glove hooks, and pockets and flaps. Developing Innovative Solutions Finally, most FRSs aim to present a professional and clearly recognizable identity to their communities, so particular colors and badging can be an important feature of PPE. This has led to the introduction of a wide range of fabric colors and the increased use of Velcro fixings for identification badges with logos, names and roles being individually catered for. Called upon to handle an ever-increasing variety of challenges, in contrasting climates and situations, firefighters across the world are certainly faced with complex environments in which to operate. By carefully studying these conditions and listening closely to customers, PPE designers and fabric manufacturers will continue to work together to develop innovative solutions to meet these specific needs and create optimum garments for maximum protection and comfort.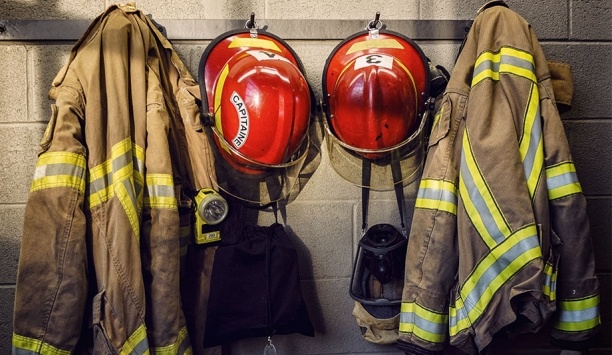 Firefighter Uniform Adapts To Cancer Risk, Active Shooter Threat
More than an outfit. More thought than one leg at a time. Putting on the uniform is not just an ordinary daily task, but a habitual part of preparing for the unexpected. Yes, a firefighter's uniform is more than an outfit. Think about who is wearing it and the risks they are exposed to on a daily basis. The firefighter comes from a long line of heroes, a brotherhood and sisterhood, with traditions to uphold and a reputation to maintain. Their uniform is no different. Its historical navy-blue threads. Classic, professional appearance. Tactical features. Technology-driven fabric. Over time, the uniform's engineering has needed to adapt with new designs and react to worsened exposures and more dangerous rescue missions. The 21st Century firefighter's uniform is unique and specific to the job with current trends fixating on the best user experience while future plans focus on preventative and safety measures due to increased societal and architectural risks. Comfortable firefighter uniform So, what does the 21st Century firefighter want? Comfort. Beyond Personal Protective Equipment, it is an overwhelming plea for a more comfortable uniform to wear. This includes garments that are easy "wash and wear" materials that do not require additional ironing. Firefighters do not want to lose the professional appearance or tactical functionality of the uniform The trend calls for lightweight, breathable, cool-weather wear that is less restrictive and offers more give and more stretch so firefighters can perform their job responsibilities more efficiently. However, they do not want to lose the professional appearance or tactical functionality of the uniform. "We need something that looks presentable every time," said Chief Robert Burdette of Grand Blanc Fire Department, Michigan. Additionally, more firefighters are also starting to wear polo shirts or mesh T-shirts under their Turnout gear, for a lighter weight, more breathable option from the traditional uniform shirt. The trend calls for lightweight, breathable, cool-weather wear that is less restrictive Risk of cancer Unfortunately, comfort is not the only concern firefighters have when it comes to uniforms, or their safety in general. As risky and demanding of a profession the fire service can be, the fires have proven not to be the most hazardous or life threatening. According to the Firefighter Cancer Support Network, "Cancer is the most dangerous threat to firefighter health and safety today." A study conducted by the National Institute for Occupational Safety and Health (NIOSH) concluded that firefighters have a 9% increased chance of being diagnosed with cancer and a 14% increased chance to die from cancer compared to the general United States population. Chief Dennis Jenkerson of the St. Louis Fire Department in Missouri is one of many chiefs actively fighting these statistics. Responsible for 32 firehouses, Jenkerson has witnessed the reality of this threat with the loss of four of his own and understands the validity of the situation. For the last 18 months, the St. Louis Fire Department has made headway implementing a drastic culture change by evaluating everything from equipment, apparel, lifestyle and more. Cancer affecting firefighters "It is so prevalent that everything we do anymore has to do with some emphasis on protecting firefighters from getting cancer," said Chief Mike Ramm of Sylvania Township Fire Department, Ohio. "Cancer is the most dangerous threat to firefighter health and safety today" According to the Firefighter Cancer Support Network, the cancers that have mostly affected firefighters are respiratory (lung, mesothelioma), gastrointestinal (oral cavity, esophageal, large intestine) and kidney. "Testicular cancer is through the roof," added Jenkerson, who has pushed his firefighters to get tested for cancers earlier than normally necessary. He also explained that the imagery of a firefighter drinking from a fire hydrant can no longer happen. He emphasized the importance of cleaning up instantly after every fire. Think of the simple act of removing grimy gloves after a call – at least one hand has been exposed to the cancerous contaminants if it was accidentally used to take off the other glove. If that unwashed, contaminated hand touches food that goes into the mouth of the firefighter, he/she is essentially eating what may cause esophageal, oral cavity or gastric cancers. Cancer is the most dangerous threat to firefighter health and safety today According to the International Association of Fire Fighters (IAFF) via the Firefighter Cancer Support Network, cancer caused 61% of the career firefighter line-of-duty deaths from January 1, 2002 to March 31, 2017. Additionally, 70% of the line-of-duty deaths for career firefighters were because of cancer in 2016. Unfortunately, this hazard is not going away any time soon. The new building materials and new house furnishings have become the culprit for this major concern. These materials are man-made and are not of natural resources. When burned, they create deadly carcinogens that the firefighters are getting exposed to firsthand. Immediate decontamination process Jenkerson's implementation of a culture change includes an immediate decontamination process following a fire, which involves getting hosed with water, cleansing wipes for all soft tissue areas of the body and an immediate shower back at the station. "Any place you can get a five degree rise in skin temperature, the absorption level goes up 10 times," Jenkerson warned. His firefighters are instructed to remove their bunker gear, uniform, helmet and all other equipment right away that get immediately washed once they have returned to the station. Hems, collars, cuffs and cargo pockets are areas of the uniform where toxins get caught He also restricts all firefighters and EMTs from going on a second run until they have showered and have put on a new, clean set of clothes, all the way down to their underwear. "There are no two-runs. We have to get this stuff off [of them]." Uniform manufacturers are tasked with finding a solution to help facilitate Jenkerson's and other Fire Chiefs' visions by designing a uniform with as little gaps and fold-over materials as possible. "Everything needs to be sealed tight," Jenkerson explained. Hems, collars, cuffs and cargo pockets are all areas of the uniform where toxins get caught. A lightweight shirt option that offers a crew collar with a two to three button placket and a lightweight, ventilated hidden cargo pant could be the future of fire uniforms. "There isn't another profession that has the thousands of dangers that we have every day," Ramm explained. Additional and ongoing efforts currently underway according to the NFPA Journal, include those by the Firefighter Cancer Support Network, the Congressional Firefighter Cancer Registry, the Fire Protection Research Foundation, the FPRF Campaign for Fire Service Contamination Control, and the International Association of Firefighters. Active shooter emergency response Firefighters and EMTs increasingly need to wear bullet proof vests with the surge in active shooter calls An additional and unfortunate trend that is also sweeping the nation is the need for firefighters and EMTs to wear bullet proof vests. Departments are trying their best to arm their men and women with this protection along with ballistic helmets in certain regions due to the surge in active shooter calls. "In areas that have a lot of gang-related activity, [bullet proof vests] would be beneficial," said Jason Reyes of Allen Fire Department, Texas. "Sometimes you go on calls when the city doesn't have enough police to respond to calls, which creates a situation that leaves firefighters unprotected and vulnerable." Currently the market has ballistic vests available that can either be worn over or under a firefighter's uniform and under their bunker gear. Uniform manufacturers also offer an external vest carrier option that is worn over a firefighter's uniform to look like part of the uniform shirt to maintain a professional appearance. Distinguishing firefighters from law enforcement "Firefighters find themselves becoming targets more and more these days," added Deputy Chief of Operations Dwayne Jamison of Bartow County Fire Department, Georgia. "Many departments, including my own, are looking to outfit their firefighters with bullet proof vests." Although this trend has not affected every region, industry experts can see the need becoming more widespread if threats continue to increase the way they have been. Along the same lines, firefighters want to be identified as firefighters and not mistaken for law enforcement. "We don't want to look like police," Jenkerson said. "We want to be identified as firefighters. Even if it takes a different stripe." When it comes to uniform trends for firefighters, it is clear there is more to focus on than the technical details. For many fire departments, future trends could serve as a tool to prevent deadly toxins from being absorbed and from lethal bullets puncturing unprotected firefighters and EMTs. The uniform is more than an outfit. With a larger purpose than to shield a body, the uniform goes beyond the navy-blue threads, professional appearance and tactical features to one day supporting what could be a lifesaving concept. Sources Firefighter Cancer Support Network, Preventing Cancer in the Fire Service National Fire Protection Association, Firefighters and Cancer NFPA Journal, Fast Track: Some of the national efforts underway to fight cancer in the fire service; Roman, Jesse; 2017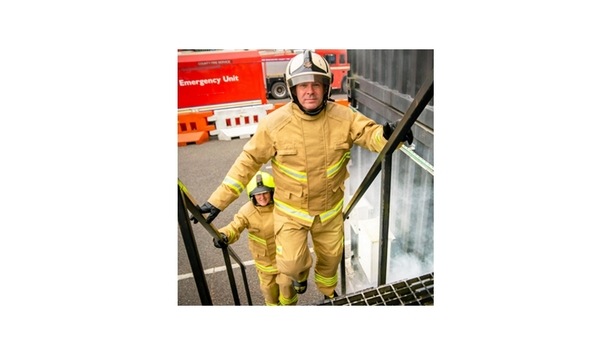 Vimpex Partners With LHD Group Offering Better Services And Protection To UK's Fire Fighting Industry
An exciting new strategic partnership between LHD Group and Vimpex is announced, bringing together one of Europe's leading PPE personal protective apparel manufacturers and one of UK's leading specialist supplier of Personal Protective Equipment (PPE) & Rescue Equipment to form a new powerful alliance that will deliver the highest levels of quality, service and protection to the UK's fire fighting services. Head-To-Toe protective apparel solutions Vimpex Managing Director James Jones says, "LHD's enviable brand reputation for high quality PPE and product expertise across the UK, combined with Vimpex's established infrastructure capabilities, plus our expertise in sales, service and support, will bring new standards in product performance, delivery and support to the UK market." James continues, "This partnership agreement is a real step forward for Vimpex as it will complete our "head-to-toe" PPE solution for the UK's emergency service teams across the public and private sector." LHD Group Chief Operating Officer Daniel von Chamier says, "This strategic alliance between our two companies is a result of our enhanced commitment to the UK market, building on recent successes to further develop a robust UK infrastructure in support of our high quality, market-leading personal protective apparel to ensure the health, safety and performance of the UK's fire fighting communities." state-Of-The-Art materials Spearheading the product offering will be LHD's innovative Kinetic Structural Firefighting Suit and Particulate Blocking Flash Hood, evidencing a critical element of quality and performance differentiation to challenge competitive markets. Weight-saving design, functional tailoring and state-of-the-art materials, deliver a new level of protection and ergonomics in fire-fighting protective clothing.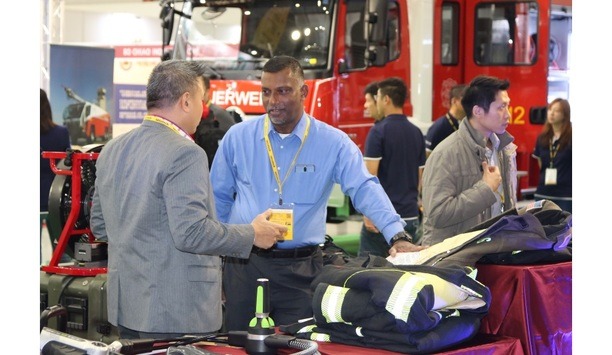 Addressing The Latest In Fire Safety And Disaster Prevention In Taiwan And APAC At Fire & Safety, Secutech 2020
Fire & Safety, concurrently held with Secutech Taiwan April 2020, will have international and local manufacturers showcasing products and solutions for best practices in fire safety for various verticals as well as effective disaster prevention and mitigation technologies. Countries from the APAC region is expected to see an increase in fire safety demands as increase in infrastructure developments requires both in pass and active fire safety equipment. Government regulation also plays a major role in the increase demands as strict laws and regulations will require many buildings to implement certain standards in fire safety technologies. Fire safety and disaster management technologies The smart factory sector will include instrument testing equipment, personal protective equipment and more The global value of disaster and emergency management is predicted to see an increase from USD 107 billion in 2019 to USD 148.5 billion by 2024 with a CAGR of 6.8 percent. The increase will be due to unpredictable natural disasters from climate change as well as potential man-made incidents that could fuel the events. APAC region will be amongst the fastest growing market with governments demand to implement top of the line technologies for disaster managements. When Fire & Safety begins in April, it will have no shortage of products for enhancing fire safety. The smart factory sector will include instrument testing equipment, personal protective equipment, safety and management of plant / park intelligent perimeter protection and plant disaster prevention (earthquake / fire explosion). Visitors will expect to see companies including 3M, Draeger, DuPont, Honeywell, Johnson Controls, LHD, Moxa, Rotarex and UTC. Flood protection equipment Medical institutions will also be a highlight for fire safety protection. Visitors will see a range of products such as waterway sprinkler, fire alarm system, evacuation equipment, ventilation and smoke exhaust, fireproofing material, smoke prevention elevator, building door and window installation sensing system, intelligent bedside care system and personnel safety positioning. Exhibitors will consist of Ching Gu Electronics, HEX Safety, Horing, Red Bridge, RIHSI, SAFE, Sheng Yang and Wizmart. Secutech International will have several sections within the fair for showcasing products and solutions for safe and smart cities Lastly, a number of disaster prevention and mitigation equipment will be on display, including earthquake early warning system, flood protection equipment, disaster relief drone, fire rescue vehicle and fire extinguishing equipment. Onsite there will also be an earthquake simulation zone where visitors can see live demonstration of technologies being utilized for earthquake situations. Showcasing Technologies for a Safe and Smart City Secutech International will have several sections within the fair for showcasing products and solutions for safe and smart cities. The show will consists of Smart Building, Smart Factory, Safe City, Mobility, Fire Safety & Disaster Prevention and Information Security sections. The business matching programs will return to offer a unique and effective one-on-one service to introduce exhibitors to VIP buyers. In 2019, Secutech successfully arranged 319 business matching sessions, connecting exhibitors with key distributors, systems integrators, property developers and contractors in the APAC region.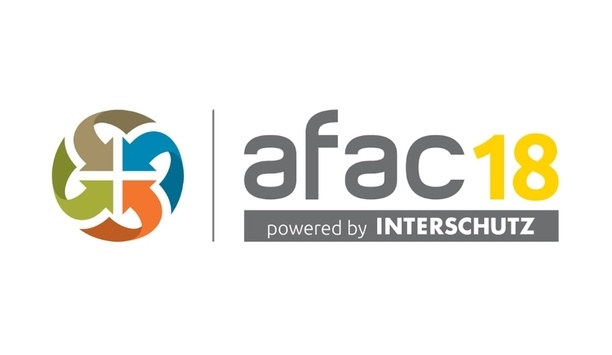 AFAC18 powered by INTERSCHUTZ addressed emergency management and public safety
The lead theme of AFAC18, 'Changing lives in a changing world', proved to be well chosen, with nearly 3,000 visitors from 25 countries attending AFAC18 powered by INTERSCHUTZ in early September. A keen audience of professionals seized the opportunity to discuss the current challenges facing emergency management and public safety, as well as to discover the latest products in this area. Deutsche Messe, working in partnership with the AFAC, has brought its extensive expertise in tradeshow management to the event. The AFAC thus also serves as an international offshoot of the global trade fair, INTERSCHUTZ staged in Hannover, Germany. AFAC18 Powered by INTERSCHUTZ A total of 170 companies used the opportunity to showcase their products and services to interested professionals Australia's renowned exhibition and conference for emergency management and public safety returned to Western Australia's capital city, Perth, for the first time in six years. A total of 170 companies used the opportunity to showcase their products and services to interested professionals. Several of the 44 exhibiting companies from outside the host nation were from Germany or Austria. For the first time ever, there was a German Pavilion at the AFAC, sponsored by the German Federal Ministry for Economic Affairs and Energy (BMWi) and organised by the German Fire Prevention Association (vfdb). The companies that took part in the pavilion commented favorably on the joint display and reported numerous promising business talks. Participating companies were Alro Engineering, askö, the GFPA (German Fire Protection Association), Haix, Jakob Eschbach, protectismundi, Luitpold Schott, VTI Ventil Technik, the Wagner Group and Zapp Zimmermann. The German companies present with their own stands were Rosenbauer, Bauer Kompressoren, Dräger Safety, ESKA, the LHD Group and Mercedes Benz. Explosion-Proof Robots And Robot Technology AFAC18 powered by INTERSCHUTZ was positively received by the professional visitors The Perth event also featured a high-caliber conference program organized by the Bushfire and Natural Hazards CRC Research Forum. For the first time the AFAC Conference was staged together with the Australian Disaster Resilience Conference. In the parallel exhibition, participating companies not only showcased their latest solutions in emergency management, but also offered live demonstrations. Highlights included simulated accidents and emergency incidents as well as the use of robot technology – for example, explosion-proof robots for firefighting applications. AFAC18 powered by INTERSCHUTZ was positively received by the professional visitors. At the close of the event as many as 84 percent said they would recommend it to others. In fact, this response was even higher among conference participants, as 97 percent stated that they would recommend it to their colleagues. The exhibitors were also satisfied: 88 percent rated the whole event as 'very good'. One factor that may have influenced the positive response of the exhibitors was the high proportion of decision-makers (70 percent among the visiting public). The next AFAC – AFAC19 powered by INTERSCHUTZ – will take place from 27 to 30 August 2019 in Melbourne.