Task Force Tips FIRE SUPPRESSION SYSTEM ACCESSORIES
(128)
Browse FIRE SUPPRESSION SYSTEM ACCESSORIES
Fire Suppression System Accessories products updated recently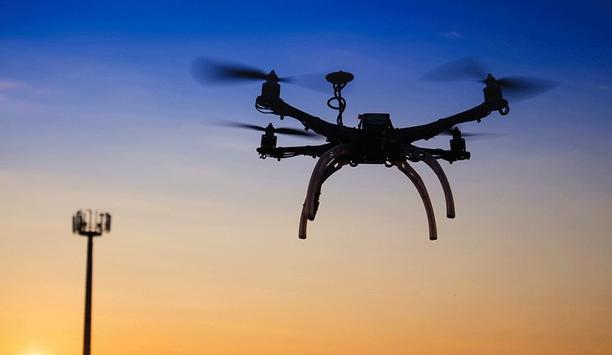 Tackling Wildfires With Drones And Why Connectivity Is Vital
Globally, it's clear that devastating wildfires are now becoming commonplace. Of the top 20 largest wildfires in Californian history, six of them occurred in 2020 alone. In Australia, the story was the same – 2020 saw wildfires destroy millions of acres of land and raze billions of dollars of property. As the Earth's temperature climbs and the effects of climate change become more apparent, there is increasing evidence that wildfires will become a greater threat, even in the UK, in the coming years. Firefighters around the globe, including here in the UK, must formulate new ways of fighting this growing threat. Use of modern technology Drones in conjunction with cellular technology, can help detect wildfires and in the fight to assert control Unfortunately, one of the most common occurrences of a natural disaster like a wildfire is that it destroys infrastructure. This wipes out the ability for responders to communicate and coordinate, hindering vital response and proving life-threatening for responders. Fortunately, technology is playing a key role in keeping our responders safe. But it can also take an additional role of helping take on some of the burden. By deploying technology such as drones, when used in conjunction with cellular technology, can not only help detect wildfires but also be used in the fight for responders to assert control. Identification and isolation in the modern era In the past 30 years, wildfires have raged more intensely than ever before, with most summer wildfire seasons lasting on average 40 to 80 days longer than in 1990. While methods of handling wildfires in the past, such as using towers, planes, helicopters, and even relying on eyewitnesses to help draft up reports and plans, have been effective, new methods are needed to fight this unprecedented wave of destruction. With the increase of urban settlements, the time at which firefighters respond and manage the first fires is critical. With wildfires occurring at a higher rate, firefighters and first responders need access to modern technology and tools with the right infrastructure to support the detection, response time, and management of these emergencies. This is where drones are hugely valuable. Drones Drones are cheaper and more sustainable than helicopters and other aircraft, allowing them to run for long periods They can be deployed from almost anywhere, enabling emergency services to get instant views and information of their surrounding area, no matter how remote it is. Likewise, they are cheaper and more sustainable than helicopters and other aircraft, allowing them to run for long periods. The increase in mobility enabled by drones is also an essential aspect to consider. Long-range drones can be deployed to survey and collect data, for up to 10 hours – 3 times longer than a helicopter on a full tank. On top of all of this, because they are remote-controlled, they can get closer to dangerous situations, giving greater information to responders without putting lives at risk. All of which makes them a valuable tool in the firefighters' arsenal making emergency management and environmental monitoring a lot smarter. Limitations of legacy technology Employing drones would bolster efforts by firefighters, transforming how they can respond to fires and other emergencies, but it is critical that these drones can be operated and receive data in real-time. Using drones as means of monitoring wildfires can help predict their trajectory, characteristics, and behavior. However, natural disasters often impact traditional networks, hindering this type of communication. Meanwhile, legacy technology such as radio limits the range of the drone, in turn limiting its effectiveness for the responders. The role of consistent connectivity This is where 5G and LTE cellular networks can come into their own. Installing ruggedized routers into the drones enables them to continue to communicate across dedicated public networks, for example, the ESN, which is being rolled out in the UK. Previous line-of-sight trials using drones to assist emergency services have operated within the limitations of non-cellular communications technology and without the ability to use video. These can limit crucial drone trips to approximately 4.5 miles. The data feed to drones provides responders with far greater security and reliability, facilitating response organization BVLOS licenses Using the 5G and LTE cellular network to track and monitor drones delivers what airborne regulatory agencies call beyond the virtual line of sight (BVLOS), which extends the regulators to allow drones to fly to about 80 miles. BVLOS licenses are being tested and implemented across the globe. To even further shore up redundancy, ruggedized modems also come with dual sim cards enabling it to have two separate redundant networks to communicate over if the primary infrastructure fails. The data feed to drones provides responders with far greater security and reliability, facilitating response organization. Battling the blaze with technology Thinking about the future should come first when considering the practical benefits of firefighting technology. There is no point in investing in equipment that won't comply with future legislation or work on new infrastructure. For example, networks like the ESN will require high levels of security protocols which edge routers will need to comply with. Similarly, as the UK develops its 5G infrastructure, and sunsets its 3G network, the future map of connectivity is still unclear. This makes it essential that any device can connect and switch between multiple networks to help reduce the chance of entering a dead zone. Changing the future of wildfire management Drones can take advantage of the latest advances, making firefighters jobs easier and allowing them to focus Fundamentally, firefighters must be provided with a platform where technology, such as drones, can take advantage of the latest advances, making their jobs easier and allowing them to focus on essential information and images for tackling wildfires. Utilizing the bandwidth and reliability of 5G and LTE cellular networks ensures that drones operate as expected using avoidance sensor information and location tracking while delivering the tactical data. The same cellular network can also be responsible for transmitting including high-quality video, images, and communications that can be at high speed, which is essential to making quick decisions needed to fight back against wildfires. By utilizing the latest drone technology, combined with the flexible, secure, and powerful cellular routers that make the most of 4G and 5G networks, the future of wildfire management is set to change. It will enable firefighters to share information between themselves and other emergency responders seamlessly, ensuring a smooth response to any emergency.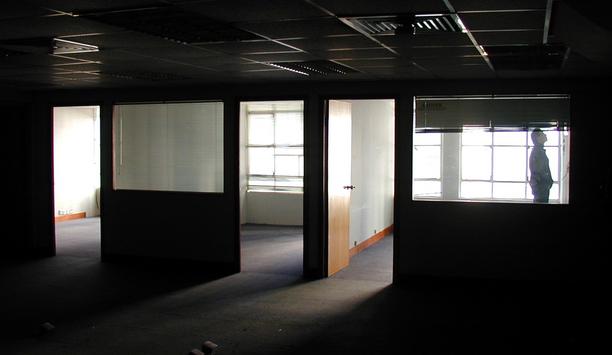 Gone For The Holidays - Keeping Buildings Fire Safe And Secure
As the holidays approach, how can temporarily vacant buildings remain fire safe and secure? Allegion UK outlines the best practices. Security concerns The holiday period is synonymous with festivity, family, food, and fun - but it's also a time rife with empty buildings and heightened security concerns. As most of the nation winds down for a stint packed with celebration and enjoyment, schools, workplaces, and commercial facilities momentarily shut their doors, but in doing so, invite potential safety and security threats. The weeks surrounding Christmas signify a steep increase in burglaries, with the rate doubling in the UK between November and December. And despite research showing a 33% reduction in domestic burglary offenses in England and Wales in the year ending March 2021 (much to the help of a national lockdown), building owners must remain vigilant in protecting their property. Fire in unmonitored buildings Idle, unmonitored buildings, unfortunately, make an easy target for arson attacks Security measures aren't the only item on the agenda either, as statistics suggest that up to 60 fires begin in or next to empty buildings every day. Idle, unmonitored buildings, unfortunately, make an easy target for arson attacks, which accounted for 50.5% of all fires attended by Fire and Rescue Services in 2017/18. Each year, buildings are proven vulnerable to these seasonal breaches, and so responsible parties must now take the appropriate measures to ensure they too don't fall victim. Entry points With the winter months showing a notable peak in security concerns, the first step is to assess any vulnerability in your building's security measures - starting with potential entry points. The most common point of entry for burglars is through a door, with almost three-quarters of domestic incidents occurring this way. Commercial properties are commonly targeted in the same way and according to research by the National Federation of Self Employed & Small Businesses (FSB), around 50% of small businesses in the UK have been the victim of a crime in the last two years, accounting for £12.9 billion of costs. Doors shut Doors and windows must operate as intended, with any compromised components repaired or replaced Expectedly, unoccupied or older properties with aging door components are more routinely targeted in trespassing, vandalism, and theft cases. To combat this, it's vital to plan for adequate security, and decision-makers can benefit from going back to the basics. When it comes to entry points, all doors and windows must operate as intended, with any damaged or compromised components repaired or replaced quickly and professionally. As is recommended by the West Yorkshire Police Force, properties should make sure doors and their hardware are of high quality, comply with minimum standards, and that windows, doors, and panic escape bars are well locked upon closing - helping to firmly shut the door on any outside threats. Installing access control systems For additional security, larger estates with multiple access points can also benefit from installing access control systems. As part of a centralized solution, digital locks can be installed, providing an added layer of security through the process of revoking and reissuing digital credentials. These systems can keep owners informed about the activity in their building, providing peace of mind that only authorized access is possible to the site, even when vacant. Why does maintenance matter? With aging entry points a primary target for offenders, the importance of correctly maintained door hardware can't be understated - especially over the holidays. In winter, for example, the drop in temperature can sometimes affect the operation of a door, with the weather causing components to swell or shrink in some cases. A swollen door can damage its closing mechanism, which in turn can lead to jamming - making it more difficult to open or close and more suspectable to break-ins. Routine maintenance Responsible parties must perform sufficient risk assessments to address potential damages On the other hand, a shrunken door can leave unwanted gaps between itself and its hinges which pose risks to security as well as fire safety compliance. In the event of a fire, a shrunken door creates additional complications, with the door's ability to compartmentalize smoke and fire severely hindered. The gap around a door frame must remain constant at around 3 to 4mm, and with arson being a threat at this time of year, decision-makers must ensure their fire doors adhere to this and can therefore be trusted to perform while the building is vacant. Routine maintenance is key here, and responsible parties must perform sufficient risk assessments in a bid to address these potential damages and further reduce vulnerabilities. Fire safety assessment Upon assessment, responsible parties must recognize the areas of a door and its hardware that need examining. Aside from assuring fire doors are not propped open, attention should immediately turn to the door's certification, apertures, gaps and seals, closers, and operation. When conducting an assessment, a five-step checklist is commonly referred to which can aid responsible parties through the process. However, if maintenance is required it's important to seek the advice of a professional. For those who remain unsure, manufacturers can provide proficient guidance on topics such as certification and door closer adjustments if required. Use certified devices To further guarantee the reliability of doors and their hardware, decision-makers should also look for the BSI Kitemark Certification which signifies hardware has passed the British Standards Institution test. By definition, door closing devices must conform to Standards EN 1154 and EN 1155 whereas exit devices, must also meet the mandatory EN 1125 and EN 179. While the holidays have always been a time for winding down, nobody can afford to relax on their building's fire safety and security standards, especially when vacant. Suitably maintained entry points with certified hardware can be the changing factor in the fight against theft and arson - but only by taking the time to plan and address any potential issues can property managers and owners alike rest easy this Christmas.
Defending A Fire Brigade Prosecution
As the Grenfell Inquiry slowly heads to an end and the Government begins the task of assessing the recommendations in the Inquiry reports, there will be mounting pressure on Fire and Rescue Services to carry out more inspections and to prosecute more often. There are likely to be more cases in the Magistrates' and Crown Courts. With that in mind, here are some points to ponder when defending in Fire Prosecutions. Entry to Premises Fire Inspectors have wide powers "to do anything necessary for carrying out this Order" [Article 27(1)]. This power allows an Inspector to enter premises without the use of force and any reasonable time. If the occupier prevents entry, the Inspector may need to consider seeking the assistance of the police – although if they do so, the Courts will be careful to assess whether the Police were justified in using their broader power of making a forced entry. Questioning inside the premises If an entry and questioning is found to be unlawful, then evidence obtained can be ruled inadmissible Once inside premises, Inspectors have very wide powers to ask questions and seek the production of documents. Given the intrusion into a person's or corporations' rights caused by any search, the courts are always alive to whether entry to premises has been embarked on proper, fair, and proportionate grounds. If an entry and questioning are found to be unlawful, then evidence obtained as a result can in some circumstances be ruled inadmissible at trial and the prosecution prevented from relying on such evidence. Enforcement Notices/closure notices Enforcement, Prohibition, and Alteration Notices served about premises [Article 29 – 31] are a source of much litigation. It is always worth engaging with the officer who issued the Notice to ensure you have understood it correctly, that you agree on exactly what needs to be done and whether there is an alternative way of achieving the same ends. Often the Notice requires expensive work which may not be necessary, or may not be within the power of the responsible person to deliver. If in doubt, appeal the Notice within 21 days after service, so that some "breathing space" can be achieved to consider the Notice, enter discussions with the Fire Service, and possibly instruct an expert to ensure the action required is necessary and can be achieved. It is a common error for the responsible person to discover too late that there was an error in the Notice, or that they should have appealed the Notice, by which time it is too late. "Responsible Person" – Articles 2, 3, and 5 create a "hierarchy" of who the "responsible person" is for any premises Responsible person "Responsible Person" – Articles 2, 3, and 5 create a "hierarchy" of who the "responsible person" is for any premises. There is often more than one responsible person. It is not uncommon, particularly in multiple-occupation premises with a combination of owners, landlords, tenants, and sub-tenants, as well as business and residential premises (many of which have managing agents and use outside agents to carry out some of their fire duties), for the fire services to pursue the "wrong" person. Companies and Directors Companies are capable of being prosecuted under the Order and the criminal law, in their own right as a legal entity. For this to happen the prosecution must prove that the company is criminally liable by identifying and establishing that a directing mind and will ("DMW") of the company is guilty of the offense, due to their conduct and state of mind. This involves legally imputing to the company itself, the acts and state of mind of the DMW. Therefore a Director or Officer of a company will often be identified as being a DMW to bring the prosecution against the company and seek to prove the company is guilty of the offense charged. However, it is also increasingly common for prosecutors to charge such individual DMWs in their own right as a defendant facing the same allegation as the company. Decision to prosecute Under the Order, were an offense committed by a body corporate is proved to have been committed with the consent or connivance of, or to be attributable to any neglect on the part of, any director, manager, secretary, or another similar officer of the body corporate, or any person purporting to act in any such capacity, s/he, as well as the body corporate, may be convicted under Article 32(8) of the Order. It is imperative to seek legal advice to consider what representations can and should be made to the prosecution The decision to prosecute a DMW individual may be tactically pursued to put pressure on the company to plead guilty in return for the decision being made not to prosecute the DMW as well. At the pre-charge stage of any investigation, it is therefore imperative to seek legal advice to consider what representations can and should be made to the prosecution authority before the decision of who to prosecute is made and criminal proceedings commence. Overlap Between Alleged Breaches This is a common problem to watch out for. Many of the Articles have a huge overlap. Most Fire Services tend to over prosecute with a maximum number of Summons. Start by suggesting to the Prosecution that an Article 8 breach (duty to take general fire precautions) covers most other Articles and that a plea to this will suffice. In appropriate cases, explain the position to your Judge in the hope that pressure will be brought to bear on the Prosecution. To ensure trials are manageable and that prosecutors act fairly judges can be sympathetic to defense challenges to the prosecution's choice of charges. The problem of "overloaded indictments" can found the basis for a judge to rule in the interests of justice that the prosecution should not be permitted to proceed with some counts. One problem with an overloaded indictment is that it becomes more difficult to prove that each Article breach leads to a risk of death or serious injury. Expert Evidence The defense may seek to challenge before the court whether the witness being relied upon Careful consideration must be given in all cases as to whether a witness called by the prosecution to provide expert opinion evidence, is competent to give such evidence. The prosecution must satisfy itself as to the expertise of the expert and engage an expert of suitable caliber (Pabon [2018 ] EWCA Crim 480). The expert's competence or skill may stem from formal training, study, and or experience. The defense may seek to challenge before the court whether the witness being relied upon, particularly in fire cases is properly qualified in the subject calling for expertise. Scrutinizing opinion before pre-trial Expert witnesses' legal obligations must always be scrutinized by the defense team pre-trial. For example, Crim PR 19.4 sets out what an expert's report must contain. This includes such information as the court may need to decide whether the expert's opinion is sufficiently reliable, that the expert understands the duty to the court and has complied with and will continue to comply with it. If an expert report does not sufficiently comply with the rules, its admissibility can be challenged successfully. A defense expert can be very useful in defense and mitigating sentences. The earlier an expert is instructed, the more use can be made of their expertise. Sentencing Exercise The Sentencing Council specifically left out fire offenses from the Health and Safety Guidelines on the basis that these offenses might "skew" other sentences. However, the Court of Appeal has said that the Health and Safety Sentencing Guidelines are a good starting point but that the Court should then go higher to reflect that fire offenses result in a risk of death or serious injury. Written by Sailesh Mehta and Michael Goodwin QC, Red Lion Chambers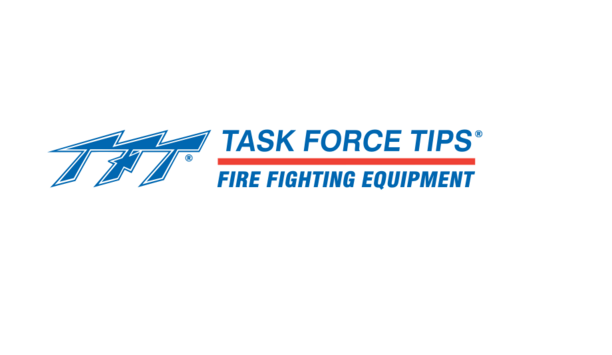 Task Force Tips Announces The Working Fire Nozzle With Pressure Relief Of 150 Gpm And 160 Gpm
One can register for a learning presentation via Friday, October 23 at 3 pm CST to learn how the Working Fire can deliver initial attack fire flows for today's fireground while LIMITING reaction force if one needs to send more GPM for the firefight. Deliver initial attack GPM for today's fireground while limiting reaction force if one over pumps to send more GPM for the firefight or experience a GPM spike during a gated wye operation Fixed Flow GPM for today's fireground with choice of 150 GPM @ 75 PSI or 160 GPM @ 50 PSI Pressure Relief above the rated initial nozzle rating that allows one to send more GPM while LIMITING reaction force Tactile Detent on Stream Shaper to prevent unintentional movement to fog Stainless Steel, Full Round 1-3/8" Ball Valve Hose packs through bail handle Fixed flow nozzle The Working Fire nozzle is a fixed flow nozzle available in one's choice of 150 GPM @ 75 PSI or 160 GPM @ 50 PSI. It has Pressure Relief only when one needs to deliver more water for the firefight or experience a GPM spike during a gated wye operation. Above the initial rating of the nozzle the exclusive pressure relief feature of this fixed flow nozzle allows one to send more GPM and LIMIT reaction force vs. a Standard Fixed Flow nozzle without pressure relief that dramatically increases pressure and reaction force when one sends more GPM.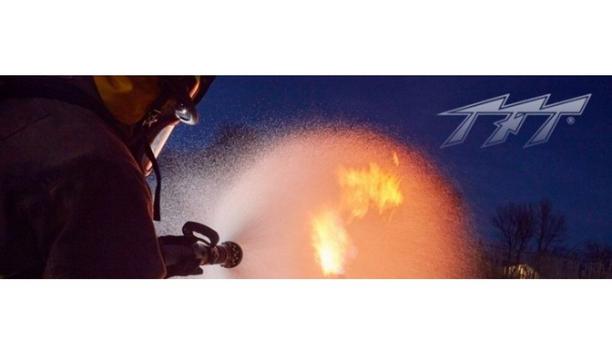 Task Force Tips Launches SHO-FLOW App To Determine Actual Water Flow Rates For Fire Hose Lines And Nozzles
Download the new TFT SHO-FLOW® app as this dual function application can be used with or without a SHO-FLOW Bluetooth® flow meter. As a stand-alone water flow calculator, many of these functions can be performed using established fire flow formulas. Water flow education videos The app also includes our H2knOw water flow education videos and recommendations for target fire flows when using water or foam. Head over to the APP store or Google Play to download. When used with a SHO-FLOW, get pinpoint accuracy and determine actual flow rates for fire hose lines, nozzles, as well as calculate true Pump Discharge Pressures (PDP), Nozzle Reaction, and Hose Friction, and perform a NFPA 1962 nozzle flow test.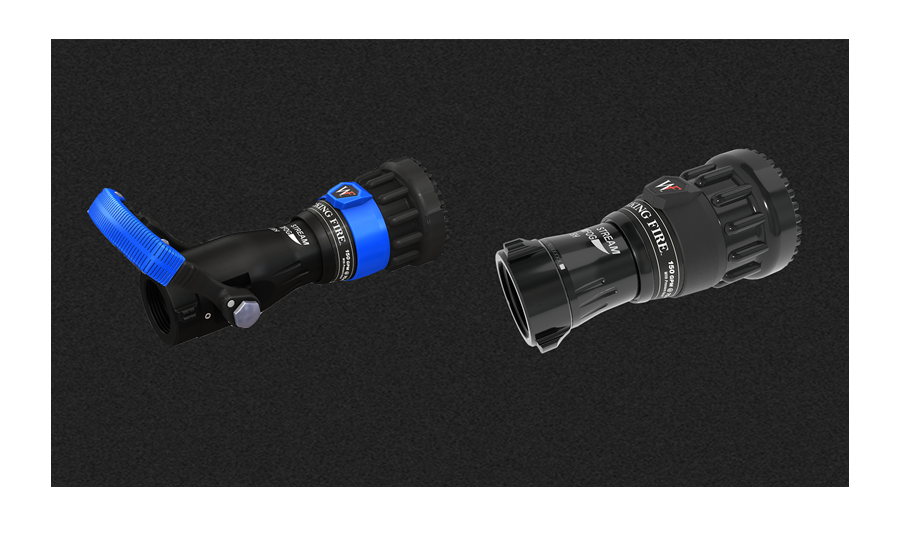 Task Force Tips Announces The Working Fire Nozzle Fixed GPM Nozzle With Pressure Relief
TFT is offering a new nozzle to the North American fire service - The Working Fire nozzle. A 150 gpm @75 psi fixed GPM nozzle with TFT's pressure relief. The new TFT Working Fire nozzle delivers performance when one needs maximum flows for a "working fire." For everyday use, it is a 150 gpm @75 psi Fixed GPM Nozzle, but when one need even more GPM, the nozzle's exclusive pressure relief system dramatically limits nozzle reaction. At low flows, just like every other fixed GPM nozzle, it is clear from the stream quality that optimum flow has not yet been reached. When one achieves the 150gpm rate, the nozzle flows great, and there is about 65lbs of nozzle reaction force. However when one needs a lot more GPM, that is where the Working Fire excels. Increase in reaction force By integrating TFT's exclusive pressure relief, a 33% increase in flow rates only yields a 33% increase in reaction force. Compare that to a traditional fixed nozzle, which increases 78%. With the Working Fire nozzle, TFT is able to deliver high GPM (200 gpm) with about 30lbs less reaction force than other nozzles. The Working Fire is available in a break-apart or integrated, stainless steel ball valve configuration. Pistol grips, bail handles, and stream shaper are available in colors and spinning teeth are an option. The nozzle has a rugged, black hard coat finish with a black reflective Scotchlite trim. It has a tactile indicator and detent for straight stream that prevents unintended rotation into other streams.