Kruse Sicherheitssysteme FIRE SUPPRESSION SYSTEM ACCESSORIES
(23)
Browse FIRE SUPPRESSION SYSTEM ACCESSORIES
Fire Suppression System Accessories products updated recently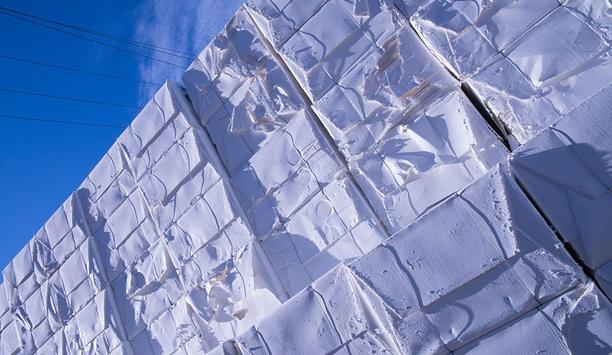 Fire Protection For Paper And Pulp Plants
There is a sense in some markets that the paper and pulp industry will decline owing to the digital technologies with which people interact every day. While this might be considered logical, the reality is completely different. In fact, the paper and pulp industry has experienced a steady growth and will continue to do so in 2021. Production of paper increased by more than 450% in the last decades and the demand of paperboard in the world is expected to grow significantly, driven by e-commerce and big retailers increasing their presence in the online sales universe. This sustained growth in production capacity and paper consumption presents several fire risks to companies and exposes communities that develop around paper mills, to the impact of disasters caused by these fire risks. Fire risks in the paper and pulp industry Paper and cardboard are combustible, but this is not the only fire risk found in these types of industries. Raw materials and finished goods storage are sensitive to fire. In addition, the paper making process includes several stages where fires can occur, due to hot surfaces or poor ventilation. The most relevant fire risks on a paper plant are: Storage Areas: As mentioned before, paper and cardboard are combustible. Solid paper blocks and reels have hard surfaces that don't ignite easily, but usually these reels can suffer minor damages or have loose sheets that significantly increase the fire risk. When paper reels are stacked in columns, gaps in the center can act as chimneys and when fires start in the bottom of the stack, this chimney effect will accelerate smoke and hot air spread, increasing vertical and horizontal flame spread. Wood and Bale storage fire risks Bale storage also presents a high fire risk, as loose materials are always present Raw materials for the paper making process can have two main sources, forestry products (mainly wood) or recycled cardboard and paper. Wood storage presents several challenges, especially due to wood chips that are highly combustible and, in some cases, even explosive. Bale storage also presents a high fire risk, as loose materials are always present. Fire in baled paper is difficult to extinguish and generates heavy smoke. In many recycling facilities, these paper bales are stored outdoors, where paper or rags soaked in flammable liquids, embedded between the paper sheets, can ignite resulting in a fast spreading fire. Chemicals, flammable liquids and gases In addition, it is possible to find different types of chemicals, flammable liquids and gases that are used in the paper making process. These materials have their own fire-related risks that need to be taken in consideration. Production Areas: In pulp factories, there are several long-distance conveyors that transport wood and wood chips. These conveyors constitute a fire risk and the most probable causes of fire are bearing damage, overheating of the conveyor and igniting chips in the environment. IR dryers, a common source of fire After the wood has been transported, chipped and digested, the paper making process becomes extremely humid, due to the large amounts of hot water and steam needed. But, as soon as the pulp fiber sheet starts to dry, the hot surfaces in contact with the paper sheets can be a source of ignition. IR dryers used in the process are also a common source of fire in the paper industry. When the sheet of paper is formed, close contact with reels and bearings moving fast can create static electricity that could ignite loose paper or airborne particles. Problems like these are likely to be more extensive in tissue mills. Paper dust is generated in certain parts of the process, especially where paper shits are slit or cut. Poorly insulated steam pipes lead to fire Poorly insulated steam pipes can ignite paper dust or even their own insulation materials. In addition, paper dust gathers in the ventilation grills of machinery, causing overheating and igniting as well. Heated oil is used in several parts of the process as well and if a malfunction occurs on the Hot Oil Roll systems, leaks might occur, exposing hot surfaces to this oil and causing ignitions. A paper mill has hydraulically operated machinery, where leaks or sprays might ignite as well. Service Areas: As in many other manufacturing facilities, several service areas can be found. Electrical and network equipment rooms have an inherent fire risk due to damaged wires or equipment, overheating or short circuits in high voltage circuits. Transformer and generator areas entail fire risks as well. High fire risk for boiler rooms Flammable gas distribution systems can be ignition sources, in case of leaks or damaged pipes or valves Hot water and steam are key components for the paper making process. For this reason, paper plants use high capacity boilers that can be powered by flammable liquids or gases. A high fire risk can be considered for boiler rooms. Flammable gas distribution systems can be ignition sources, in case of leaks or damaged pipes or valves. In addition to the fire risks mentioned in these areas, many maintenance operations can also pose fire risk, especially when hot works are being performed. Sparks caused by welding or the use of certain tools can ignite paper sheets or dust in the air. Poor housekeeping and buildup of paper dust, for example, increases the risk associated with maintenance and construction works. Prevention, the first line of defense According to the Health and Safety Executive from the United Kingdom, 60% of fires on paper mills are caused by machine faults and poor housekeeping. The first line of defense to avoid fire risks in paper plants is prevention. As mentioned before, a high number of fires in these types of facilities occur because of poor housekeeping and machine malfunction. The key is to identify the risks and possible ignition sources, and apply measures to minimize them. As in many industries, fire protection has two main components: Passive and Active protection. Passive fire protection measures Passive measures include fire rated walls, ceilings, and floors in the most critical areas. Chemical storage areas should be physically separated from other dangerous areas, if this is not possible then the walls separating areas should be fire rated and materials must be stored in a way that minimizes the risk of fire spread by radiation or conduction. Proper compartmentalization and intumescent protection of structural elements should be part of the package as well. Passive measures include proper ventilation and smoke control. As mentioned before, paper dust is a major fire risk, which is why ventilation and cleaning of hoods over the paper machine is important to minimize the possibility of ignition. Fire resisting construction should be designed with the following goals in mind: Protection of escape routes Form compartments to contain fires that might occur Separate areas of higher fire risk Protect load bearing and structural members to minimize risk of collapse Sprinkler systems, gas extinguishing systems and hose reels Active fire protection includes sprinkler systems, gas extinguishing systems and hose reels to support fire brigades Active fire protection includes sprinkler systems, gas extinguishing systems and hose reels to support fire brigades. Finished goods stored indoors should be protected with sprinkler systems and the same should be considered for chemical storage areas and certain raw materials. Paper bales, ideally should be protected by sprinklers that are suitably designed to cope with the height and located, in all cases, 3 meters above the level of bales stacked vertically (which should not exceed 5 meters height). Spark detectors in hoods, pipes and ventilation systems Dangerous sparks could be generated in several parts of the paper making process, which is why spark detectors must be installed in hoods, pipes, and ventilation systems. Water spray and CO2 systems can be used to protect machinery against these risks. Means to fight fires, like extinguishers and hose reels, should be provided to support fire brigades. All the elements should be properly identified and all personnel should be trained and made aware of the location of such devices. Importance of fire alarms Fire alarms are required in all paper mills and fire alarm call points should be provided in all locations, according to international guidelines, such as NFPA 72 or EN54. The spread of flames and smoke in paper, wood and chemical storage might become extremely fast. For this reason, early detection is critical. Many technologies might be applied in the different areas of a paper plant. Nevertheless, there are dusty or humid areas where regular heat or smoke detectors might fail under certain circumstances. For these areas, especially located outdoors, innovative state-of-the-art detection solutions might be applied, like Video Fire Detection (VFD). NFPA 72 standard for flame and smoke detection NFPA 72 provides guidelines to implement this technology for flame and smoke detection NFPA 72 provides guidelines to implement this technology for flame and smoke detection, opening interesting alternatives for designers and fire protection engineers. Many EHS managers and fire protection professionals selected VFD, because it is the only fire detection solution that effectively covered their needs. Many engineers, specialized in fire protection for paper plants, explained that they tested linear heat detection, aspiration smoke detection, IR/UV detectors and even beams, but none of these technologies performed as they needed on the dirtiest or more humid areas. Video Fire Detection (VFD) solutions Outdoor storage areas are often unprotected, because deploying flame or heat detection in large open areas can be costly and mostly ineffective. VFD solutions can detect smoke and flames in outdoor conditions, allowing the monitoring and protection of wood and paper bales in large areas. Fire detection and alarm systems should be designed with the following goals: Minimize risk of fires, including the use of fire detection technology in areas where regular detection technologies cannot be implemented or are not practical. Minimize risk of flame and smoke spread, with state-of-the-art detection algorithms that guarantee fast and effective detection. Also, reliable algorithms minimize the possibility of nuance or unwanted alarms. In case of a fire, fast detection gives occupants life-saving time to reach to a place of safety, before the flames and smoke have spread to dangerous levels. Global production of paper and pulp reached 490 million tons in 2020, with many industries and markets depended on the paper and pulp supply chain. That is why innovative ways to protect this supply chain, are key to sustain the paper market growth in the future.
The Impact Of The New Safety Bills
Mathew Baxter is the Founder and CEO of the echelon group with responsibility for the management of echelon Consultancy, Pretium Frameworks and echelon Improvement Partnerships. Mathew has spent most of his working life in the construction sector. The devastating Grenfell Tower fire has prompted what the government has referred to as 'the biggest change in building safety for a generation'. So what do the Building Safety and the Fire Safety Bills mean in terms of emergent legislation and is the housing industry prepared for substantive change on this scale? Fire Safety Bill Let's start with the new Fire Safety Bill, which has been designed to give clear definitive guidance principally around areas of responsibility for fire safety. One way of looking at the new Fire Safety Bill is as a piece of legislation designed to beef up the existing legislation, focused specifically around the envelope of the building. The Fire Safety Bill makes it clear that the person designated as responsible has undertaken a fire safety survey around exterior walls (including cladding, balconies and windows) and individual flat walls entrance doors, where they open onto common parts to make sure they are compliant and if not, then to take any necessary remedial action and precautions to make that building safe. We suspect that demand for fire experts may rapidly outstrip supply. Building Safety Bill The Building Safety Bill proposes a significant amount of consultation is going to be required with residents The Building Safety Bill proposes a significant amount of consultation is going to be required with residents. Every 'higher risk' property has to have a strategy around the program of change that it will need. Resident consultation exercises will result in organic documents that will live as long as that building is occupied. Ideally all stakeholders (for example repairs contractors) coming in and out of properties should be encouraged and trained to take a holistic view of that property, and to be prepared to raise an alert, if they see something that is not right, for example, a fire door that has been propped open. Checking and replacing old appliances Many fires are caused by residents' own appliances. Some local authorities are checking tenants' appliances and if they seem unsafe, either removing or disconnecting them and in some cases, they are also providing free replacements. Housing associations and landlords will need to demonstrate a comprehensive understanding of their property and stock. For example, if you have a cladded building, you need to know exactly what the specification of that cladding is. Not all cladding is equal and risk profiles vary. Intrusive surveys may be required to ascertain the exact construction and product used. There is still a clear issue that many building owners/managers are unsure of what their building is clad in and how the cladding is fixed for the building. Effectively, this is something landlords need to get a comprehensive understanding of immediately, for fear of very rapid enforcement action from the Local Authority. Adherence to fire safety regulation compliance Local Authorities are entirely within their rights to approach housing associations and ask for copies of the fire safety regulation compliance of these buildings and if it has not been done then they can take action and that can include decanting the whole building and ordering remedial works As previously mentioned, two new roles are also specified within the Building Safety Bill, that of the Accountable Person within an organization for fire safety and the Building Safety Manager. It is anticipated that the role of the Accountable Person role will need to be fulfilled by a senior member of staff within the client organization and the Building Safety Manager will have a high level of responsibility and accountability for maintaining the safety of the building. Competency frameworks and resident engagement strategies The Building Safety Bill may have a grace period, before it comes into force on existing buildings The Building Safety Bill may have a grace period, before it comes into force on existing buildings and elements that are likely to be included are already being discussed, for example competency frameworks, resident engagement strategies and two separate roles, namely Building Safety Managers and Accountable Person. One of the most significant changes that the Building Safety Bill will create is a new definition of buildings as 'higher risk' buildings. This category will obviously include high rise, but also student accommodation and supported living accommodation. High risk buildings Any building over 18 meters, or more than six floors high is immediately defined as high risk. The Bill also makes it clear that the new Building Safety Regulator (created under the Bill) can also add other buildings to the category at their discretion. The Bill places a lot more responsibility on landlords and owners of those buildings. In fact, the Accountable Person has legal responsibility for those buildings, as long as they are occupied. Assessment of fire safety risks Responsibilities include the assessment of fire safety risks, co-operation with any remedial action in terms of fire safety, the registration of high-rise buildings, building safety information and the appointment of the building safety manager. The Accountable Person has a duty to report the name and details of the Building Safety Manager to the Building Safety Regulator. This individual's contact details have to be available to everyone in the building, a safety case report has to be undertaken and managed along with a risk assessment and an ongoing strategy for the safety of the building and information provided to the new regulator. If the Building Safety Manager is found to be non-compliant then she/he risks a prison sentence. Many of the clients are appointing Building Safety Managers directly with a salary between £60,000 – £70,000. The guidance is that they should not look after more than five buildings each, as the responsibility carries too much weight for more and as such, this represents a significant resource for many landlords with a large portfolio of 'higher risk' buildings. Undefined transition period for Act rollout The new Building Safety Regulator will become the Building Control Authority for higher risk building There is expected to be an as yet undefined transition period before the Act applies to existing buildings. As well as the changes that will be necessary to existing buildings, it is essential that consideration is given to the design and thought process behind new developments and new builds. There is a whole new regime for the design and construction phase. The new Building Safety Regulator will become the Building Control Authority for higher risk buildings. Developers are no longer able to choose their building control authority at will. This imposes strict competency requirements on all duty holders working on higher risk buildings, including the client, the principal designer and principal contractor. Impact of the two safety bills The impact on these two Bills will have an enormous impact on leaseholders and indeed everyone involved in construction and building maintenance. The administrative burden and personal responsibility on those accountable will be equally enormous but, in our view, in the light of Grenfell, absolutely necessary. Our advice to all our clients is to start planning ahead and to develop a strategy of how they will deliver all the aspects of the Building Safety Bill once it becomes legislation.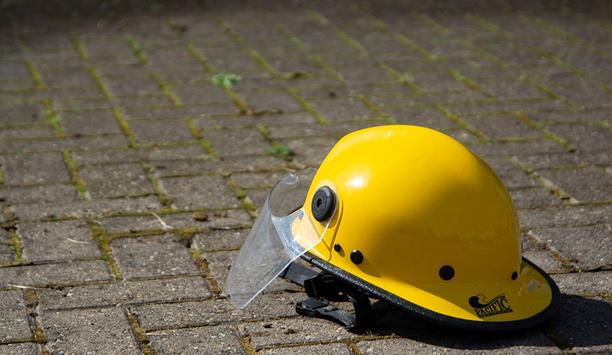 What Does The UK Spring Budget Mean For Fire Services?
On Wednesday 3rd March the UK Chancellor of the Exchequer, Rishi Sunak, delivered the Spring 2021 budget to the House of Commons. In this, Sunak outlined how the Government would be rebuilding the economy and continuing to financially support its citizens as the country gradually returned to a sense of normal after COVID-19 restrictions. Highly anticipated announcements Despite several leaks to the press, the Chancellor's announcement was highly anticipated by many industries, businesses, and individuals around the UK. Many were poised to find out what the spending plans would look like as we continue to tackle the Coronavirus, but also what long-term aid would be given to those who have been and will continue to be impacted by it in years to come. Not least on the list of eager listeners were the emergency services. The fire and rescue services in England have been slashed by £139.7m since 2016/17 Austerity measures and efforts to tighten the country's purse strings in recent years left the emergency services in an especially vulnerable position when the pandemic hit the UK at the beginning of 2020. According to recent reports uncovered by England's Fire Brigade Union (FBU), the fire and rescue services in England have been slashed by £139.7m since 2016/17. Fire safety engineering This analysis, which was released by the FBU at the beginning of this month, reveals a 13.8% reduction in government spending in the sector, despite an increase in demand for emergency fire and rescue-related services due to increased wildfires, flooding, and heightened emergency calls during national lockdowns. Basil Jackson, Managing Director of Vemco Consulting Ltd, a management consultancy specializing in the delivery of specialist fire safety engineering services, comments on the importance of the government knowing its limits when it comes to making these kinds of cuts. "The need to manage public spending has been the focus of successive Governments in recent times, and for good reason," Jackson begins. Preliminary spending envelope For each public service there comes a point where there is no more fat to cut" "But, while cuts across the board may be necessary to some extent, for each public service there comes a point where there is no more fat to cut and core services start to be adversely affected. In the case of the Fire Services, this impacts the ability to save lives in an emergency," he goes on to say. "Once lack of funding starts to have an adverse effect on the delivery of core services, the Government will have very little choice but to make more money available." In his announcement at the beginning of this month, Sunak outlined a preliminary spending envelope. According to these plans, the Government has promised to increase day-to-day spending across public services by 2.1% in real terms each year, between 2021/22 and 2025/26. According to the Budget proposal, this does not include emergency spending related to the COVID-19 pandemic. Delivering core services The Chancellor failed to outline any specific plans in terms of actual cash value However, while this does come as positive news for the public sector as a whole, the Chancellor failed to outline any specific plans in terms of actual cash value. He also did not mention how this spending would be allocated to each sector; while the NHS and schools have since been named, the Spring budget has yet to address what the impact will be for emergency services like the Fire Service. In response to this announcement, Jackson suggests that this uncertainty needs to be addressed sooner rather than later if the UK's Fire Service is to continue to deliver core services and prevent emergencies and risks to public health as we move into the Summer. "Extra spending arising from COVID 19 and costs associated with Brexit will, no doubt, put further pressure on the public purse going forward, so I expect more cuts [to emergency services] are to come," he states. Funding for community projects While many elements were missing or not fully addressed in the Spring Budget, many have praised the Government for at least emphasizing the importance of giving autonomy to local councils and authorities going forward. According to Sunak's statement and the White Paper that followed this, financial provisions will be granted and powers will be devolved to local councils to allow them to rebuild communities as national COVID-related restrictions ease. The Government is introducing several financial schemes and funds To do this, the Government is introducing several financial schemes and funds, including the Levelling Up Fund and the Community Renewal Fund, which are both competitive schemes which will allow councils to apply for and gain funding for community projects and development up until at least 2026. Releasing specific details While key bodies like the Local Government Association (LGA) welcome this, emphasizing that 'councils know their local areas best and have delivered for their communities' and that it is therefore 'good that councils have been placed at the heart of the delivery of new funds,' organizations like the LGA are concerned by several of the proposals outlined in the Spring Budget. "We are concerned by the prospect of competitive bidding as we want all our resources and energy to be used to support regeneration in our communities," it states in its official response. The LGA goes on to put forward an official Budget submission which calls on the Government and Treasury to release more specific details on how much money will be available and how much each sector will have allocated to it. These calls have been echoed by those throughout the emergency services, from the NHS, to police forces, and are also reflected by those positioned within the Fire Service sector. Impacting public safety There comes a point when this impacts public safety; which isn't acceptable" In response to the announcement, Jackson states: "I am under no illusion that all public services need to be scrutinized, and any inefficiencies drove out. Quite rightly, the taxpayer should expect to receive efficient services for the money it pays. However, when it comes to the emergency services, there comes a point when this impacts public safety; which isn't acceptable." "The key question for the Fire Service and the Government is: at what point has true efficiency been reached? I can't remember where I first heard the term, but this is what I like to refer to as a 'wicked problem'. By that I mean there is probably no perfect or correct answer. Whatever the answer, it will involve innovative thinking from the Fire Service to find more efficient ways of delivering the same outcomes, and it will require a Government who is able to listen and be honest about the issues." Luna Williams is a content writer and commentator for Vemco Consulting, a UK-based consultancy firm that specializes in the delivery of specialist engineering services, including fire safety engineering.