Tele-Lite FIRE SPRINKLERS
(1)
Fire Sprinkler products updated recently
A Comprehensive Guide To British And European Fire Safety Standards
As the demand for UK housing continues to rise, developers and planning authorities are under increasing pressure to deliver the intended UK Government target of 300,000 new homes per year, by the mid-2020s. The need to build as quickly and as cost effectively as possible, unfortunately often leaves little time to invest in developing a thorough understanding of notoriously Byzantine fire safety standards, increasing the risk of serious, potentially fatal, mistakes. firm understanding of fire regulations Fire safety has pride of place on the construction agenda, having been taken more seriously, following the Grenfell Tower fire. However, a collective acknowledgment of the issue alone is not sufficient. It has to be backed with clear knowledge, and a firm understanding of fire regulations should be non-negotiable for all industry professionals. Approved Document B is commonly used by many industry professionals as guidance Broadly speaking, the industry's understanding of British Standards is good. However, Euroclass standards are fast becoming more widely used. You only have to look to the most recent versions of Approved Document B, Volumes 1 and 2, where Euroclass standards are referred to throughout the main text, while the British standards can only be found in the Appendix. Approved Document B is commonly used by many industry professionals as guidance. I should stress, it's not a fire testing document, rather it's meant as an advisory document. As such, additional research and reading around the products specified for each project is essential. Deciphering the differences To help shed some light on the complex world of fire safety standards, our team of fire safety experts has compiled the table below, which concisely defines the Euroclass and UK standards, and explains how they differ. It's worth noting, before we get started that UK classifications don't equate with European reaction-to-fire classifications, and vice versa. The two sets of tests are conducted differently, each using its own methodologies and measurements. Moreover, it is important not to assume a product has met a certain standard unless it can be proven that it has been specifically tested to that standard and carries the associated certification. UK classifications don't equate with European reaction-to-fire classifications, and vice versa The two sets of tests are conducted differently, each using its own methodologies We hope this outline of the key considerations around fire safety standards has started to put your mind at ease, giving you more headspace to navigate the winding path to a robust, fire-safe project. Read part two of this series here.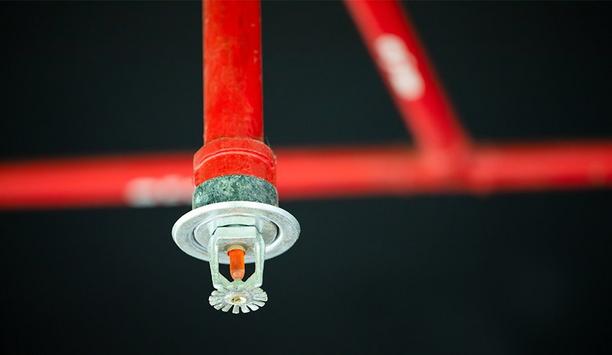 Fire Sprinkler Failures In Buildings: Why They Happen & What To Do
The fire sprinkler system in your building is a critical safety measure and, when needed, it can save lives. Still, even the best systems can malfunction, and sprinklers do occasionally fail. When they do, they can drench the interior of your building, damaging everything from furniture and personal belongings to drywall and building materials. As a property manager, dealing with fire sprinkler failure can feel overwhelming. What do you do next? Where do you start? And why did the sprinkler system fail in the first place? In this post, we'll discuss the common causes of accidental discharge, and what to do if it happens to you. Reasons for Fire Sprinkler Systems Failure Today, all building fire sprinkler systems must meet NFPA 13 standards. These National Fire Protection Association benchmarks define safety requirements for components and installation, and help ensure that sprinkler systems are well maintained and ready to perform. Still, fire sprinkler systems can fail. Here are a few of the most common culprits: Aging parts Building renovations (collisions with construction equipment, displacement or disturbance, etc.) Incorrectly placed heating systems that activate sprinklers Vulnerable pipes that freeze and cause sprinkler heads to burst Corrosion Fire sprinkler malfunctions can be incredibly problematic, causing extensive damage to your building Regardless of what causes the sprinklers to discharge accidentally, fire sprinkler malfunctions can be incredibly problematic, causing extensive damage to your building and requiring costly repairs from a water damage repair contractor. 5 Things to do if Your Sprinklers Fail There are no flames in your building, but your sprinklers are soaking everything in sight. You have to move quickly to avoid even more damage. Stay calm and follow these five steps: Get everyone out Even if there's not an active fire in the building, water poses its own set of dangers. To avoid problematic slip and fall conditions, get everyone out of the area immediately. Move them to a safe location outside the building, preferably one you've agreed on in a previously established evacuation plan. Shut off electrical equipment Water and electricity are a deadly combination. To avoid electrical shocks, shut off all nearby electrical equipment and appliances, and then, turn off the building's main power supply, as you exit the building. Turn off the water main Instead of wasting time shutting off broken sprinkler heads individually, go to the building's main water supply immediately and shut it off at the valve. This will stop all water flow and prevent additional water damage. Take photos of the scene Once it's safe to re-enter the building, document the scene. Use your smartphone to take photos of broken sprinkler heads or anything else you believe may have caused the accidental discharge. Additionally, take photos of the damage the sprinklers caused to floors, walls, personal belongings, and more. These photos can help response specialists understand the cause of the malfunction and may streamline your insurance claims process. Contact a restoration specialist Even if your water damage looks minimal, you'll need to contact a skilled water damage restoration expert, like the Chicago-based maintenance and service company, ServiceMaster Restoration by Zaba. Accidental sprinkler discharges soak drywall, destroy carpets and textiles, and lead to dangerous mold and mildew growth, which can happen just 24-48 hours after water exposure. Prevent worsening damage and the dangerous conditions by contacting a sprinkler repair specialist right away. Cleanup and water damage restoration services Using your documentation, your insurance company will work to determine the cause of the sprinkler failure Using your documentation, your insurance company will work to determine the cause of the sprinkler failure. This can be a lengthy process that takes weeks or even months. As that happens, your cleanup team will focus on providing water damage restoration services. Typically, fire sprinkler water damage involves 'blackwater'- a dangerous mixture of sediments and other contaminants that leave behind an unpleasant smell and a film that can destroy belongings. To reclaim your space, the water damage restoration service will focus on extracting the remaining water, drying the space to prevent mold and mildew formation, and decontaminating all surfaces. This is a critical step that you can't afford to rush. Work with the best water damage cleanup company you can find to ensure positive results. Protecting Your Sprinkler Systems in the Future While it's impossible to completely avoid every accidental discharge, there are certain steps you can take to safeguard your sprinkler system. Proper maintenance, for example, allows you to avoid preventable issues that could lead to malfunction. You should also take care to keep all remodeling and construction work away from sprinkler heads and systems to avoid accidental damage. These are simple tips, but they can help keep your building and tenants safe and dry - both now and in the future.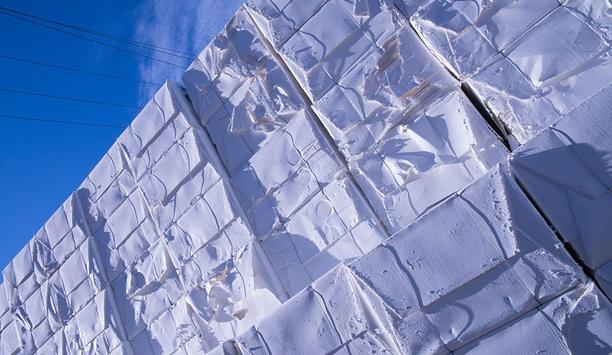 Fire Protection For Paper And Pulp Plants
There is a sense in some markets that the paper and pulp industry will decline owing to the digital technologies with which people interact every day. While this might be considered logical, the reality is completely different. In fact, the paper and pulp industry has experienced a steady growth and will continue to do so in 2021. Production of paper increased by more than 450% in the last decades and the demand of paperboard in the world is expected to grow significantly, driven by e-commerce and big retailers increasing their presence in the online sales universe. This sustained growth in production capacity and paper consumption presents several fire risks to companies and exposes communities that develop around paper mills, to the impact of disasters caused by these fire risks. Fire risks in the paper and pulp industry Paper and cardboard are combustible, but this is not the only fire risk found in these types of industries. Raw materials and finished goods storage are sensitive to fire. In addition, the paper making process includes several stages where fires can occur, due to hot surfaces or poor ventilation. The most relevant fire risks on a paper plant are: Storage Areas: As mentioned before, paper and cardboard are combustible. Solid paper blocks and reels have hard surfaces that don't ignite easily, but usually these reels can suffer minor damages or have loose sheets that significantly increase the fire risk. When paper reels are stacked in columns, gaps in the center can act as chimneys and when fires start in the bottom of the stack, this chimney effect will accelerate smoke and hot air spread, increasing vertical and horizontal flame spread. Wood and Bale storage fire risks Bale storage also presents a high fire risk, as loose materials are always present Raw materials for the paper making process can have two main sources, forestry products (mainly wood) or recycled cardboard and paper. Wood storage presents several challenges, especially due to wood chips that are highly combustible and, in some cases, even explosive. Bale storage also presents a high fire risk, as loose materials are always present. Fire in baled paper is difficult to extinguish and generates heavy smoke. In many recycling facilities, these paper bales are stored outdoors, where paper or rags soaked in flammable liquids, embedded between the paper sheets, can ignite resulting in a fast spreading fire. Chemicals, flammable liquids and gases In addition, it is possible to find different types of chemicals, flammable liquids and gases that are used in the paper making process. These materials have their own fire-related risks that need to be taken in consideration. Production Areas: In pulp factories, there are several long-distance conveyors that transport wood and wood chips. These conveyors constitute a fire risk and the most probable causes of fire are bearing damage, overheating of the conveyor and igniting chips in the environment. IR dryers, a common source of fire After the wood has been transported, chipped and digested, the paper making process becomes extremely humid, due to the large amounts of hot water and steam needed. But, as soon as the pulp fiber sheet starts to dry, the hot surfaces in contact with the paper sheets can be a source of ignition. IR dryers used in the process are also a common source of fire in the paper industry. When the sheet of paper is formed, close contact with reels and bearings moving fast can create static electricity that could ignite loose paper or airborne particles. Problems like these are likely to be more extensive in tissue mills. Paper dust is generated in certain parts of the process, especially where paper shits are slit or cut. Poorly insulated steam pipes lead to fire Poorly insulated steam pipes can ignite paper dust or even their own insulation materials. In addition, paper dust gathers in the ventilation grills of machinery, causing overheating and igniting as well. Heated oil is used in several parts of the process as well and if a malfunction occurs on the Hot Oil Roll systems, leaks might occur, exposing hot surfaces to this oil and causing ignitions. A paper mill has hydraulically operated machinery, where leaks or sprays might ignite as well. Service Areas: As in many other manufacturing facilities, several service areas can be found. Electrical and network equipment rooms have an inherent fire risk due to damaged wires or equipment, overheating or short circuits in high voltage circuits. Transformer and generator areas entail fire risks as well. High fire risk for boiler rooms Flammable gas distribution systems can be ignition sources, in case of leaks or damaged pipes or valves Hot water and steam are key components for the paper making process. For this reason, paper plants use high capacity boilers that can be powered by flammable liquids or gases. A high fire risk can be considered for boiler rooms. Flammable gas distribution systems can be ignition sources, in case of leaks or damaged pipes or valves. In addition to the fire risks mentioned in these areas, many maintenance operations can also pose fire risk, especially when hot works are being performed. Sparks caused by welding or the use of certain tools can ignite paper sheets or dust in the air. Poor housekeeping and buildup of paper dust, for example, increases the risk associated with maintenance and construction works. Prevention, the first line of defense According to the Health and Safety Executive from the United Kingdom, 60% of fires on paper mills are caused by machine faults and poor housekeeping. The first line of defense to avoid fire risks in paper plants is prevention. As mentioned before, a high number of fires in these types of facilities occur because of poor housekeeping and machine malfunction. The key is to identify the risks and possible ignition sources, and apply measures to minimize them. As in many industries, fire protection has two main components: Passive and Active protection. Passive fire protection measures Passive measures include fire rated walls, ceilings, and floors in the most critical areas. Chemical storage areas should be physically separated from other dangerous areas, if this is not possible then the walls separating areas should be fire rated and materials must be stored in a way that minimizes the risk of fire spread by radiation or conduction. Proper compartmentalization and intumescent protection of structural elements should be part of the package as well. Passive measures include proper ventilation and smoke control. As mentioned before, paper dust is a major fire risk, which is why ventilation and cleaning of hoods over the paper machine is important to minimize the possibility of ignition. Fire resisting construction should be designed with the following goals in mind: Protection of escape routes Form compartments to contain fires that might occur Separate areas of higher fire risk Protect load bearing and structural members to minimize risk of collapse Sprinkler systems, gas extinguishing systems and hose reels Active fire protection includes sprinkler systems, gas extinguishing systems and hose reels to support fire brigades Active fire protection includes sprinkler systems, gas extinguishing systems and hose reels to support fire brigades. Finished goods stored indoors should be protected with sprinkler systems and the same should be considered for chemical storage areas and certain raw materials. Paper bales, ideally should be protected by sprinklers that are suitably designed to cope with the height and located, in all cases, 3 meters above the level of bales stacked vertically (which should not exceed 5 meters height). Spark detectors in hoods, pipes and ventilation systems Dangerous sparks could be generated in several parts of the paper making process, which is why spark detectors must be installed in hoods, pipes, and ventilation systems. Water spray and CO2 systems can be used to protect machinery against these risks. Means to fight fires, like extinguishers and hose reels, should be provided to support fire brigades. All the elements should be properly identified and all personnel should be trained and made aware of the location of such devices. Importance of fire alarms Fire alarms are required in all paper mills and fire alarm call points should be provided in all locations, according to international guidelines, such as NFPA 72 or EN54. The spread of flames and smoke in paper, wood and chemical storage might become extremely fast. For this reason, early detection is critical. Many technologies might be applied in the different areas of a paper plant. Nevertheless, there are dusty or humid areas where regular heat or smoke detectors might fail under certain circumstances. For these areas, especially located outdoors, innovative state-of-the-art detection solutions might be applied, like Video Fire Detection (VFD). NFPA 72 standard for flame and smoke detection NFPA 72 provides guidelines to implement this technology for flame and smoke detection NFPA 72 provides guidelines to implement this technology for flame and smoke detection, opening interesting alternatives for designers and fire protection engineers. Many EHS managers and fire protection professionals selected VFD, because it is the only fire detection solution that effectively covered their needs. Many engineers, specialized in fire protection for paper plants, explained that they tested linear heat detection, aspiration smoke detection, IR/UV detectors and even beams, but none of these technologies performed as they needed on the dirtiest or more humid areas. Video Fire Detection (VFD) solutions Outdoor storage areas are often unprotected, because deploying flame or heat detection in large open areas can be costly and mostly ineffective. VFD solutions can detect smoke and flames in outdoor conditions, allowing the monitoring and protection of wood and paper bales in large areas. Fire detection and alarm systems should be designed with the following goals: Minimize risk of fires, including the use of fire detection technology in areas where regular detection technologies cannot be implemented or are not practical. Minimize risk of flame and smoke spread, with state-of-the-art detection algorithms that guarantee fast and effective detection. Also, reliable algorithms minimize the possibility of nuance or unwanted alarms. In case of a fire, fast detection gives occupants life-saving time to reach to a place of safety, before the flames and smoke have spread to dangerous levels. Global production of paper and pulp reached 490 million tons in 2020, with many industries and markets depended on the paper and pulp supply chain. That is why innovative ways to protect this supply chain, are key to sustain the paper market growth in the future.