Enfield Doors FIRE DOORS
(4)
Fire Door products updated recently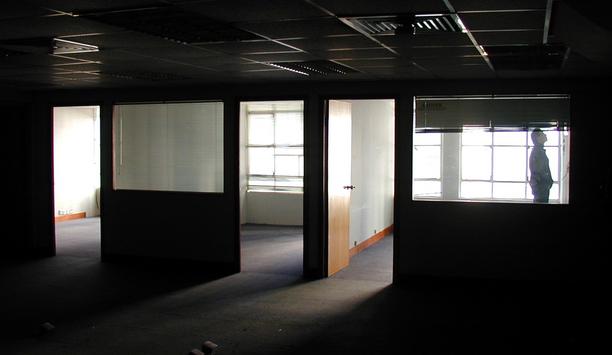 Gone For The Holidays - Keeping Buildings Fire Safe And Secure
As the holidays approach, how can temporarily vacant buildings remain fire safe and secure? Allegion UK outlines the best practices. Security concerns The holiday period is synonymous with festivity, family, food, and fun - but it's also a time rife with empty buildings and heightened security concerns. As most of the nation winds down for a stint packed with celebration and enjoyment, schools, workplaces, and commercial facilities momentarily shut their doors, but in doing so, invite potential safety and security threats. The weeks surrounding Christmas signify a steep increase in burglaries, with the rate doubling in the UK between November and December. And despite research showing a 33% reduction in domestic burglary offenses in England and Wales in the year ending March 2021 (much to the help of a national lockdown), building owners must remain vigilant in protecting their property. Fire in unmonitored buildings Idle, unmonitored buildings, unfortunately, make an easy target for arson attacks Security measures aren't the only item on the agenda either, as statistics suggest that up to 60 fires begin in or next to empty buildings every day. Idle, unmonitored buildings, unfortunately, make an easy target for arson attacks, which accounted for 50.5% of all fires attended by Fire and Rescue Services in 2017/18. Each year, buildings are proven vulnerable to these seasonal breaches, and so responsible parties must now take the appropriate measures to ensure they too don't fall victim. Entry points With the winter months showing a notable peak in security concerns, the first step is to assess any vulnerability in your building's security measures - starting with potential entry points. The most common point of entry for burglars is through a door, with almost three-quarters of domestic incidents occurring this way. Commercial properties are commonly targeted in the same way and according to research by the National Federation of Self Employed & Small Businesses (FSB), around 50% of small businesses in the UK have been the victim of a crime in the last two years, accounting for £12.9 billion of costs. Doors shut Doors and windows must operate as intended, with any compromised components repaired or replaced Expectedly, unoccupied or older properties with aging door components are more routinely targeted in trespassing, vandalism, and theft cases. To combat this, it's vital to plan for adequate security, and decision-makers can benefit from going back to the basics. When it comes to entry points, all doors and windows must operate as intended, with any damaged or compromised components repaired or replaced quickly and professionally. As is recommended by the West Yorkshire Police Force, properties should make sure doors and their hardware are of high quality, comply with minimum standards, and that windows, doors, and panic escape bars are well locked upon closing - helping to firmly shut the door on any outside threats. Installing access control systems For additional security, larger estates with multiple access points can also benefit from installing access control systems. As part of a centralized solution, digital locks can be installed, providing an added layer of security through the process of revoking and reissuing digital credentials. These systems can keep owners informed about the activity in their building, providing peace of mind that only authorized access is possible to the site, even when vacant. Why does maintenance matter? With aging entry points a primary target for offenders, the importance of correctly maintained door hardware can't be understated - especially over the holidays. In winter, for example, the drop in temperature can sometimes affect the operation of a door, with the weather causing components to swell or shrink in some cases. A swollen door can damage its closing mechanism, which in turn can lead to jamming - making it more difficult to open or close and more suspectable to break-ins. Routine maintenance Responsible parties must perform sufficient risk assessments to address potential damages On the other hand, a shrunken door can leave unwanted gaps between itself and its hinges which pose risks to security as well as fire safety compliance. In the event of a fire, a shrunken door creates additional complications, with the door's ability to compartmentalize smoke and fire severely hindered. The gap around a door frame must remain constant at around 3 to 4mm, and with arson being a threat at this time of year, decision-makers must ensure their fire doors adhere to this and can therefore be trusted to perform while the building is vacant. Routine maintenance is key here, and responsible parties must perform sufficient risk assessments in a bid to address these potential damages and further reduce vulnerabilities. Fire safety assessment Upon assessment, responsible parties must recognize the areas of a door and its hardware that need examining. Aside from assuring fire doors are not propped open, attention should immediately turn to the door's certification, apertures, gaps and seals, closers, and operation. When conducting an assessment, a five-step checklist is commonly referred to which can aid responsible parties through the process. However, if maintenance is required it's important to seek the advice of a professional. For those who remain unsure, manufacturers can provide proficient guidance on topics such as certification and door closer adjustments if required. Use certified devices To further guarantee the reliability of doors and their hardware, decision-makers should also look for the BSI Kitemark Certification which signifies hardware has passed the British Standards Institution test. By definition, door closing devices must conform to Standards EN 1154 and EN 1155 whereas exit devices, must also meet the mandatory EN 1125 and EN 179. While the holidays have always been a time for winding down, nobody can afford to relax on their building's fire safety and security standards, especially when vacant. Suitably maintained entry points with certified hardware can be the changing factor in the fight against theft and arson - but only by taking the time to plan and address any potential issues can property managers and owners alike rest easy this Christmas.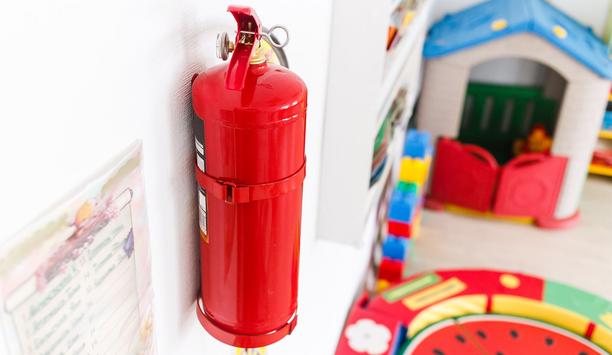 Why Fire Safety Should Be A Primary Concern For Schools?
The UK Fire Service is called out to extinguish fires in approximately 1,500 UK schools per year. Regardless of their size, these incidents disrupt the education of around 90,000 students each year, not to mention the economic strain caused by building damages. But most significant of all, these fires compromise safety. The government recently opened a consultation on proposed revisions to its non-statutory fire safety guidance in schools. Building Bulletin 100 The Building Bulletin 100 (BB100), as it's known, was first introduced in 2007 and considers school building design, crucially advising on how to minimize the spread of fire and make the structure adequately resistant to fire. Yet, with many raising concerns over the guidance, the BB100 requires updating and simplifying. Specifically, the BB100 has been called out for "falling short" on active fire protection methods such as sprinklers - which in newly built school facilities have seen a reduction in installation from 70% in 2007 to around 15% today. With schools back at full capacity and this renewed focus on legislation, passive fire protection methods, such as fire doors and their hardware, must also be considered to deliver a complete, fire safety package. fire safety standards Decision-makers must be proactive in improving the fire safety standards within their school buildings As the Department of Education seeks views on the revised BB100 reform, decision-makers must be proactive in improving the fire safety standards within their school buildings. Naturally, fires are unpredictable and can begin in and out of school hours and across various areas of the premises - from food tech rooms to chemistry labs where combustible materials are held. And for some local authority fire brigades, arson is also a common offense, accounting for up to 70% of incidents in school environments. Legislation and liability In the event of a fire, should a school be considered unsafe or in breach of the Regulatory Reform (Fire Safety) Order 2005, it is in danger of receiving heavy penalties and fines - not to mention the risk of a damaged reputation. In a bid to remain compliant, decision-makers must approach fire safety as an ongoing process, habitually managing all areas of fire safety within their facilities to be prepared for all contingencies. Ensuring fire safety in buildings and schools This is demonstrated in the Regulatory Reform (Fire Safety) Order 2005, where it's stated all workplaces must designate a Responsible Person (RP) to ensure their building is prepared in the event of a fire. This responsibility can often be shared within education environments, and in local authority schools, for example, accountability can be shared between the headteacher and the authority. Conversely, in private or independent schools, the responsibility often lies with the building owner. As part of their obligations, the RP must manage the ongoing compliance with fire safety legislation, while ensuring all fire systems and procedures, including fire drills, are uncompromised. Additionally, the RP must possess a robust knowledge of fire safety to manage and perform regular fire safety risk assessments. Constant protection A fire safety risk assessment is designed to help identify the fire hazards within educational premises A fire safety risk assessment is designed to help identify the fire hazards within educational premises. When completing a risk assessment, the RP must inspect everything from fire-fighting equipment and fire doors to staff training and pupil understanding towards the school's procedures in the event of a fire. As highlighted by the Cheshire Fire and Rescue Service, a fire risk assessment consists of five steps: Identify the people at risk Identify all potential fire hazards Evaluate the risk Record the findings Review and revise Various areas of a school's fire protection systems are assessed under the evaluation of risk stage, including fire detection methods and emergency escape routes. Escape routes, for example, are fundamental in the event of a fire and rely upon passive fire protection methods, such as fire door sets, that will require ongoing assessment and maintenance to ensure they operate as intended. fire door for a safe environment Under The Fire Safety Order 2005, fire door sets in the education sector are a legislative requirement and form a critical role in providing a safer educational environment. Emergency exits conclude escape routes and should be assembled with 'fire rated' doors, which can be rated to FD30 or FD60 and will delay the spread of smoke and fire by 30 and 60 minutes respectively. As part of the risk assessment process, the correct location of all fire doors - whether FD30 or FD60 - is determined based on the risk of the area (FD60s are more likely to be installed in kitchen areas for example). Maintenance of fire doors A British Standard sign must be attached to the face of the door on both sides, representing FDKS and AFDKC All fire doors located within the school building should also be signed appropriately. A British Standard sign must be attached to the face of the door on both sides, representing FDKS and AFDKC (1.5m from the floor). Above all else, fire doors must be fully functional. In the circumstance of a fire, fire doors must close completely and independently, and their hardware - including hinges, handles, door closers, locks, and signage - is correctly installed and maintained. Upon inspection of a fire door, the RP must review the certification, gaps, seals, hinges, and closing elements to ensure all is functioning appropriately. Routine fire safety checks Passive fire protection is described as the backbone of fire safety, and so, in the event a fire door is identified as defective, maintenance must be carried out promptly and professionally, as this will retain the integrity of the escape route and compartmentation. Fire doors and their hardware form just one element of a successful fire safety strategy, and thus are only one stage of a fire risk assessment. Yet, these simple, routine checks can help save lives and livelihoods. It's true, fire safety is a primary responsibility for schools, and it should never be overlooked.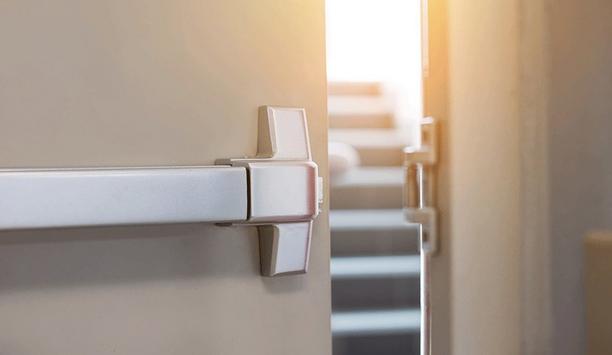 Consumer Trends And Shifts For Fire Doors - How The COVID-19 Pandemic And Regulation Changes Boosted Demand
"Luckily, today fire safety is a topic not only experts and constructors, but also the end-consumer is interested in," said Marc Husband, Purchasing Director at Leader Doors, one of the UK's renowned door manufacturers and retailers. Over the last few years, there have been many changes in building regulations for flats, apartments and offices for fire safety. Any building with more than three floors needs to be equipped with FD30 rated 30-Minute-Fire-Doors, to ensure that in the event of a fire, escape is possible. More options in fire-rated doors Marc Husband said, "The regulation changes that happened in the last few years, led to a heightened interest in fire doors, both from professionals, as well as private individuals. This is a consumer trend we are very happy about. Since, the product ranges for fire-rated doors have massively expanded across different manufacturers and we continue to add more styles to our online and in-store offering." Currently, we have over 400 models of fire doors available in our internal door collection" He adds, "Currently, we have over 400 models of fire doors available in our internal door collection. We are very happy to see that they have become more and more popular. I still remember that a few years ago, the only fire-rated doors you could buy as a normal consumer were these plain flush doors. They don't look very nice and are quite dull and unpleasing, so a lot of home owners didn't choose them." Fully finished Oak fire doors Fire doors have a special core that will withstand fire for up to 30 or 60 minutes, depending on their rating. Traditionally, these doors were simple 'firecheck' flush doors, made of Ashwood. But with consumer behavior shifting, they come now in more modern materials, such as Oak. Furthermore, they come fully finished, so consumers don't need to do much to fit them and can do it themselves. It used to be a big challenge for architects, constructors and home owners, to combine fire safety with interior and decorating style. Many people chose aesthetics over safety. This isn't the case anymore and a lot of doors now match standard doors, in style and aesthetics, as many door manufacturers now produce their most popular styles in a fire-safe version. Fire doors, a cost-effective option for home owners Marc Husband said, "This makes them far more attractive options and means that people can choose the most up-to-date and on-trend designs, to match all their doors right throughout the property. At Leader Doors, we also want to make sure that fire safety isn't a luxury option. Some fire door models of our own product range start at as little as £50." He adds, "People still think that fire doors are only something for big, corporate buildings and that they are highly expensive. But, only heavy glazed fire doors, which have to go through a tailored construction, to ensure they remain fire resistant for 30 or 60 minutes, are still very expensive and not well suited for private homes." DIY home renovations rise in COVID-19 period Even the COVID-19 pandemic has affected the business of fire doors Even the COVID-19 pandemic has affected the business of fire doors. DIY home renovations have been a big trend, already a few years ago, but increased even further over the last two years. People were looking for activities that bring them joy and they wanted to improve their homes, where they now spend so much more time in. Home owners wanted to save money and had more time at hand, so they started to renovate their homes by themselves. And, a lot of people documented their renovations on social media platforms, such as Instagram, TikTok and YouTube, which inspired other people to do the same. Expanded fire safety doors range With the changing consumer behavior and the recent trend for DIY home renovations, a lot of manufacturers and retailers widely expanded their whole fire safety range, in order to make it easier for constructors and individuals to fireproof their homes. Marc Husband, Purchasing Director at Leader Doors, stated "One thing that we always remind our private customers about is that to ensure a fire door remains compliant, with all building regulations and fire safety, so they must be fitted with fire-rated frames and linings. This is what people often forget about. The growing demand had a big impact on our business practices and product offering. We started to manufacture our very own fire doors, as part of our in-house brand range." Fire-rated hardware He adds, "We currently stock 29 different fire door styles of our own range, ten years ago, no one in the company would have believed that this would happen. But, ultimately, we want to ensure that our customers and their homes are as safe as they can be. So, we now even supply fire-rated hardware, like handles, latches, hinges or locks." Marc Husband concludes, "Our doors have never been safer. We will take this well into 2022 and beyond. We have a dedicated internal team that continues to push boundaries, to ensure our customers, from professionals to the private DIY-ers, are well educated about fire safety and have the very best choice available, anywhere online in the UK."