SFFECO Fire Hose Cabinets
(19)
Browse Fire Hose Cabinets
Fire Cabinet products updated recently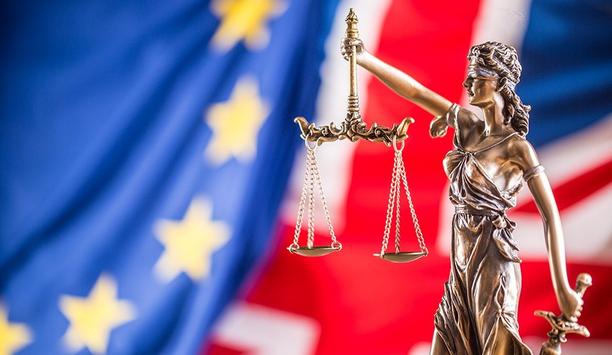 Brexit And Fire Safety: What Will Change, And What Won't?
After years of Brexit negotiations and an ongoing climate of prevailing uncertainty, businesses across the UK are still adjusting to the realities of life outside the European Union. Following the end of the UK's transition period with the European Union, at the end of last year, the United Kingdom is no longer subject to European laws. However, for many companies, the last-minute nature of the Brexit negotiations mean that they remain unclear on what has actually changed in practical terms, particularly with regard to the day-to-day rules and regulations that govern how they do business. Post-Brexit workplace safety rules Workplace safety rules are likely to be a major source of questions in many cases Workplace safety rules are likely to be a major source of questions in many cases. Have any rules changed as a result of Brexit? Do any of the fire safety standards that were previously in place need to be amended now that EU standards no longer apply in the UK? And is it likely that the UK's fire safety laws might change in the near future, to reflect the country's newfound legislative independence? Here, we will explore the answers to these questions, in order to provide you and your business with an insight into what aspects of fire safety might change due to Brexit - and what elements are almost certain to remain the same. What has already changed? In truth, the reality is that so far, very little has changed in terms of how workplace safety regulations are implemented and enforced in the United Kingdom. Although many of the current rules around occupational safety and fire prevention were previously derived from EU directives, the European Union (Withdrawal) Act 2018 has since transposed all of those regulations into UK law, in order to provide as much legal continuity for businesses and communities as possible. Amendments to the supply of new work equipment By enshrining these former EU rules as UK law, the British government is now able to enforce them directly, as well as gaining the ability to adapt or remove them unilaterally in the future. Thus far, the most notable change affecting fire safety standards are the amendments to the manufacture and supply of new work equipment, which have altered the processes that are involved in certifying the safety and quality of equipment, which are used in the workplace. UK-specific UKCA standard Post-Brexit, newly-manufactured equipment will be tested and marked as per new UK-specific UKCA standard Previously, any gear purchased for workplace use needed to bear European CE marking to affirm its conformity to international standards. However, post-Brexit, newly-manufactured equipment will be tested and marked according to the new UK-specific UKCA standard instead. In practice, the impact of this change will not be significant for the time being. Products that conform to relevant European product supply legislation and correctly bear the CE marking will be treated as satisfying the requirements of the relevant UK legislation, until December 31st 2021, and will therefore not require UK marking. This is only likely to change after this date, if future regulatory evolution causes the UKCA and CE standards to diverge. What might change in future? At present, the vast majority of UK legislation on fire prevention and general workplace health and safety, remains in close alignment with EU standards, partly in order to maintain an international consensus on best practice, and to facilitate economic cooperation. However, the stated purpose of Brexit was to provide the UK government with scope to amend and create its own standards and regulations, and as time goes by, it becomes more likely that we will see increasingly significant changes to how fire safety is regulated. For example, in recent months the government has pledged to make a number of updates to the Regulatory Reform (Fire Safety) Order 2005, following a series of inquiries and consultations prompted by the Grenfell Tower fire of 2017. The proposed move could usher in the following changes for all regulated buildings in England, both residential and commercial: When carrying out a fire risk assessment, there will be a new requirement for any person engaged by the responsible person (RP) to undertake any part of the assessment to demonstrate competence. RPs will be required to record their completed fire risk assessments, and the identification of RPs will also be recorded. Penalties for failure to comply with fire safety regulations will increase. Steps will be taken to improve the effectiveness of consultation between building control bodies and fire and rescue authorities on planning for building work, as well as for arranging the handover of fire safety information. As such, businesses should be keeping a close eye on any moves by the government to update its approach to fire safety regulations, and make sure they are ready to make these changes as and when they are needed. What will remain the same? The UK has always been committed to maintaining high standards when it comes to fire safety Although a certain amount of regulatory change is to be expected in a post-Brexit UK, it is also important for businesses to be realistic about what is always likely to stay the same. The UK has always been committed to maintaining high standards when it comes to fire safety, and there is no reason for any organization to allow these standards to slip in the wake of Brexit. No matter what happens in future, you will always be expected to fulfill the following responsibilities: Carry out regular fire safety risk assessments to identify potential fire hazards within your workplace, and then create a plan to eliminate, minimize or manage these risks. Make sure your workplace is properly equipped with fire detection systems and equipment, and maintain them regularly to keep them in proper working order. Keep your fire exits and escape routes clearly marked, well-lit and unobstructed at all times. Invest in fire extinguishers, fire blankets and other equipment to ensure you are able to contain any fires that break out. Provide appropriate training for all of your staff on procedures they should follow in case of fire, including fire drills, as well as getting their buy-in to create a company culture where fire risks are managed and dealt with proactively. Political circumstances may change, but the core principles of workplace fire safety will always remain the same. As such, the best way to ensure your business is properly equipped for the future is to hold fast to these timeless principles, using them as a foundation for future changes and advances as the reality of post-Brexit trading slowly takes shape.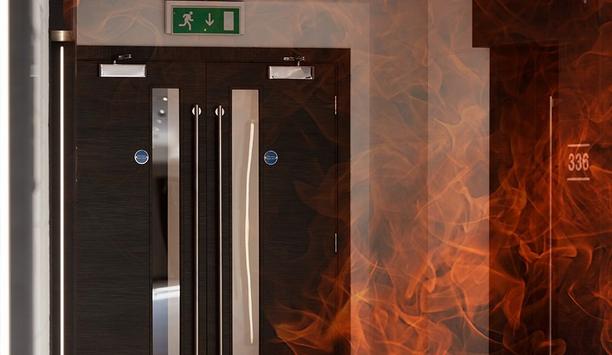 Maintenance Matters With Fire Door Hardware
Last year saw a 14 per cent increase in fires in England, according to UK Home Office statistics. And while around three million fire doors are installed in the UK every year, a lack of understanding during operation, maintenance and management of fire doors is still apparent. In this article, David Hindle, Head of Door Closer Sales at ASSA ABLOY Opening Solutions UK & Ireland, will address this issue. Importance of fire doors Fire doors are often the first line of defense in a fire, yet even after the Grenfell Tower tragedy in 2017, fire door hardware remains a significant area of concern. In May 2018, an Independent Review of Building Regulations and Fire Safety, led by dame Judith Hackitt, have been published. The review highlighted a range of issues, but the message stood clear, the UK's current approach to fire safety in buildings is not functioning as intended and a new, holistic approach to fire safety is required. Review of fire inspections In all fire inspections, there is a responsibility from the building owner to include checks on the fire doors In all fire inspections, there is a responsibility from the building owner to include checks on the fire doors. However, there is no legal requirement for them to complete any recommended upgrades or repairs, or to prove that they have done so. This represents a major problem, as doors that do not perform to the required standard could compromise a building's safety and put occupants at risk. Ultimately, this could lead to liability being assigned back to the building owner or facilities manager. Need to maintain fire safety standards Fire safety is only properly maintained if standards and checks are carried out throughout the lifecycle of the product and building. This is best addressed through regular inspection, maintenance and the replacement of products when required. A review by the Fire Door Inspection Scheme revealed the most common fire door faults, ranging from missing fire or smoke seals, to unsuitable hinges and damage to the door leaf itself. Any one of these issues can render a fire door useless and can seriously impede a door's capability to protect people from harm. Door leaf and frame maintenance Fire door hardware is often not afforded the attention it requires and is left mismanaged throughout its service life. So what needs to be done to ensure fire door hardware is working as expected? Naturally, the door leaf should not be damaged, warped or twisted, and it is vital to ensure the fire door closes correctly around all parts of the frame, with no distortion between the stiles, top and frame. Gaps between the door and leaf must not be greater than those specified in the manufacturer's installation instructions or fire certificate data sheet, typically around 3 to 4mm all the way round. Importance of door closers A door closer ensures a fire door returns to its fully closed position and the door seals correctly in the door frame A door closer ensures a fire door always returns to its fully closed position and makes sure that the door seals correctly in the door frame, when not in use. There are three steps to ensuring these components are working correctly. First, open the door fully and check that it closes without dragging across the floor. Next, open it to approximately 5-10 degrees and again check that it fully closes, engaging any latch or seal. Finally, check the door closing speed is approximately five seconds from a 90 degree angle, ensuring the door does not slam shut. Intumescent fire and smoke seals Fire and smoke seals should be in good condition, fit the full length of the door and be secure in the groove. If seals are badly fitted, damaged or painted, then they must be replaced with exactly the same size and intumescent material that was originally specified. If the smoke seals have to be replaced, then they should be fitted in one continuous length, if possible. To ensure hinges are in good condition, check for visible wear, dark marks or stains around the hinge knuckle that could indicate wear and impending failure. Hinges must be strong enough to carry the door mass, plus robust enough to work efficiently no matter the level of usage. The hinges should be firmly screwed into the door and frame, ensuring that the seals at the top and sides of the door are not damaged or missing at any time. Intumescent pads should also be used with hinges, as these are required for the door to get its appropriate fire rating. Locks and lever handles To measure a handle's condition, one needs to ensure the lock lever fully returns to a horizontal position after use Wiping any metal dust deposits off the handles will help ensure that the latch-bolt is engaging smoothly and completely into the keep during use. To measure a handle's condition, one needs to ensure the lock lever fully returns to a horizontal position after use. If it does not, the lever may, at best, need adjusting or lubricating. At worst, it may need replacing, as per the manufacturer's instructions. Again, ensure the lock case is protected by intumescent material. Maintaining record of fire door inspection No matter the component, a record of inspection and maintenance should be kept for all door hardware. Furthermore, those responsible for ensuring the fire safety of a site should encourage others to report any issues with any of the door components. Faults should be fixed as soon as possible, using the correct and fire-rated components. To check the compatibility of components, always consult the fire certificate data sheet or contact the manufacturer.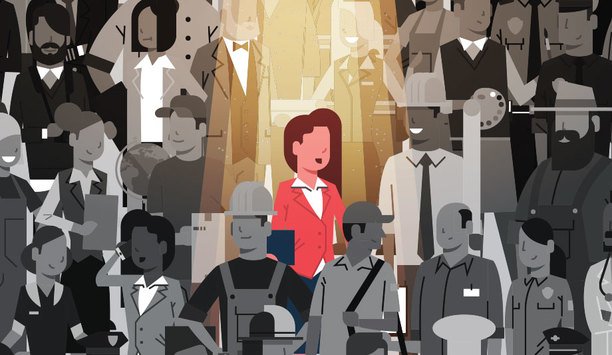 Recruiting And Retaining Volunteers Is A Top Priority In Fire Service
Maintaining adequate staffing is a key challenge facing many volunteer fire departments. While not a new issue, increasing population and call volumes along with the expanded services many volunteer departments now provide have made recruiting and retaining volunteers a top priority in the fire service. The federal government supports volunteer recruitment and retention through the Staffing for Adequate Fire and Emergency Response (SAFER) grant program, administered by the Federal Emergency Management Agency (FEMA). SAFER has provided more than $300 million in grants to help fire departments recruit and retain volunteers from FY 2010-2017 and will distribute approximately $42 million in the FY 2018 grant cycle, expected to open in the near future. Annual Contribution Cap Give volunteer emergency responders increased access to mortgage and other housing assistance programs through the U.S. Department of Agriculture The National Volunteer Fire Council's (NVFC) legislative agenda for 2019 is heavily focused on recruitment and retention. In addition to advocating for funding for SAFER, we will be asking Congress to: pass legislation exempting nominal benefits that volunteers receive as a reward for their service from federal income and withholding taxes clarify the tax status of length of service award program (LOSAP) to make plans easier to administer (the NVFC was successful last year in doubling the annual contribution cap on LOSAP from $3,000 to $6,000) make volunteer emergency responders eligible for the Public Service Loan Forgiveness (PSLF) program through the U.S. Department of Education, which forgives the student loan debt of public servants who have served for at least 10 years give volunteer emergency responders increased access to mortgage and other housing assistance programs through the U.S. Department of Agriculture Free Department Portal In addition, the NVFC recently received a SAFER grant to continue its work with the Make Me A Firefighter campaign. Launched in 2014, this is the first national volunteer recruitment campaign of its kind. Fire and emergency service agencies can use the free department portal to find resources and tools to help them with recruitment as well as post their volunteer opportunities in a national database. Department composition should reflect the community's demographics, and yet many groups, such as millennials, women, and minorities The campaign also works to raise public awareness of the need for volunteers and connects potential recruits with their local fire department through the web site. With the new grant, additional focus will be given to retention of volunteers. Department composition should reflect the community's demographics, and yet many groups, such as millennials, women, and minorities, are drastically underrepresented in the fire service. Diversify Their Ranks These target groups present significant areas of opportunity for fire department recruiters. As part of the Make Me A Firefighter campaign, the NVFC is working to help departments diversify their ranks and reach these key audiences. Volunteers make up 70% of the U.S. fire service, and most small, rural communities depend entirely on volunteers to respond to emergencies of all kinds. Recruiting and retaining volunteer firefighters, EMS providers, and support members is critical to ensure adequate protection of our residents. The NVFC will continue to provide advocacy and resources to help local departments in their efforts.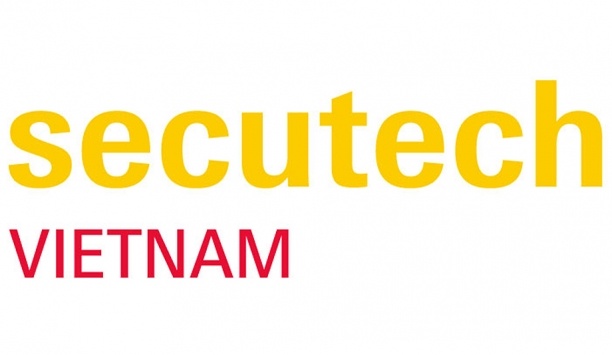 Secutech Vietnam 10th Anniversary Witnessed Record-breaking Increase In Visitor Numbers
At Secutech Vietnam 2017 there were 270 exhibitors from 20 countries and regions The 10th edition of Secutech Vietnam will be remembered for its record-breaking increase in visitor numbers. The show welcomed 12,097 global visitors (2016: 7,473) – up 62% on last year, as exhibitors seized the opportunities presented by one of the most promising security markets in Southeast Asia. 270 exhibitors from 20 countries Across 9,000 sqm of gross exhibition space, there were 270 exhibitors from 20 countries and regions: Australia, China, the Czech Republic, Germany, Hong Kong, India, Indonesia, Japan, Korea, Malaysia, Norway, the Philippines, Singapore, Taiwan, Thailand, Turkey, Vietnam, the UAE, the UK and the US. The likes of Bosch, Dahua, EN3, Everdigm, Force 21, GIGA, Hikvision, Himax, Honeywell, NAFFCO, Nittan, Questek, Rapidrop, Seagate, SFFECO, Synology, Techpro and Vantech were amongst the leading security and fire brands at the fair. In addition, three pavilions were in place during the course of the show. The Silversea Pavilion housed integrated and smart security solutions, while the UL Pavilion showcased fire safety systems and technologies. At the KFI Pavilion, a number of Korean companies exhibited their state-of-the-art product designs and innovations. Speaking of the results of this edition, Deputy General Manager of Messe Frankfurt New Era Business Media Ltd, Ms Regina Tsai, said: "The security market here in Vietnam is maturing, and shows a high demand for cross-sector technologies. Basic components cannot satisfy the market anymore. Therefore, as you can see, exhibitors have incorporated features for intelligent security solutions, smart buildings, smart city, home automation and fire safety and rescue opportunities in their products." Across 9,000 sqm of gross exhibition space, there were 270 exhibitors from 20 countries and regions Advanced devices for end users Both newcomers and long-term exhibitors are aware of this market shift in Vietnam. Thus, they have introduced a plethora of advanced devices to end-users to the region. First-time exhibitor Boon Edam is a manufacturer of security entrances and revolving doors. The company's Export Area Sales Manager, Mr Paul Liu, said: "With its surging economy, Vietnam is a rising market for the security industry with all kinds of opportunities. This is our first time exhibiting at Secutech Vietnam. It is amazing that the leading brands are all here at the show, which I believe is one of the reasons why there is a large flow of visitors." Meanwhile, GES Co, an advanced security system provider, was delighted to meet target customers during the three-day show. Project leader of Overseas Business Division, Mr Hyun-il Ko, commented: "This is our first year exhibiting at Secutech Vietnam. We think the trade fair is well-organised in terms of visitor traffic and show arrangement. We're excited to meet up with many distributors coming from commercial and government sectors. We'll absolutely consider coming back next year." Advanced technologies on display For some long-term exhibitors, Secutech Vietnam is a place to present their most advanced technologies. Drones and VR for security and rescue purposes as well as facial recognition management systems are some of the hot items. For instance, Vantech's International Sales Manager, Mr Florian Le Guen, said: "This year, we've seen the highest traffic at the trade show than previous ones. Secutech Vietnam is an important business platform in Vietnam for security companies to show new products, and for visitors to see the future of technology." Managing Director of Aventura, Mr Jack Cabasso, also commented: "Vietnam is the most significant emerging security market in the region and Secutech Vietnam fulfils the industry needs. We've seen a great amount of high quality attendees with current and upcoming security product requirements at the show this year." The Global Digital Security Solutions Forum received positive feedback from both speakers and attendees Events and seminars What's more, Secutech Vietnam offered more than just business opportunities to industry players. A series of concurrent events featuring leading security firms and associations aimed to disseminate insights and market trends. The Fire & Safety Seminar examined the most recent developments and applications of fire equipment. In addition, the Global Digital Security Solutions Forum, with the theme 'Play Smart in Security – Applying Smart Solutions with Utmost Added Values', received positive feedback from both speakers and attendees. The Asia Fire Protection Inspection Council General Meeting also concluded on a high note, with its exclusive 10 member countries discussing issues in their respective markets. There was also the Outdoor Demo Zone which displayed the latest fire equipment. Secutech Vietnam 2018 Secutech Vietnam is supported by the Ministry of Public Security, the Ministry of National Defense, the Ministry of Science & Technology, the Ministry of Planning & Investment, the Ministry of Industry & Trade, the Ministry of Construction, and the Ministry of Transport. The next edition will be held 16-18 August 2018 at the Saigon Exhibition & Convention Center, Ho Chi Minh City. Saudi Arabia Predicted To Become Second Largest Homeland Security Market By 2018
Protex Arabia was launched in response to increased demands for fire services and alarm systems Saudi Arabia's homeland security market is forecast to become the second largest in the world after the United States, with an expected worth of a massive US$97 billion in the next 7 years. This equates to a massive US$12 billion spend per year, highlighting very real business opportunities in this rapidly evolving market.As tensions increase in the security environment around the Middle East, authorities are now ramping up efforts to source the latest in counter measures and security systems to meet their increased needs. Security fences, thermal scanners, monitoring and surveillance systems, biometric readers and specialised arms and hazard control equipment are in high demand as measures are sought to protect pipelines, oil and industrial installations, as well as air and sea ports. Saudi Arabia supplies the majority of the world's crude oil and 50% of its GDP being contributed by the oil and gas sector, the security of this sector alone is a very real risk to the Kingdom.The construction industry in Saudi Arabia, has also seen an increased awareness of the problems and enforcement of safety regulations, due to the number of major projects underway in Saudi Arabia, including the US$6 billion development of the Makkah-Madinah Railway, the expansion of King Abdulaziz International Airport and the development of Jeddah Islamic Seaport. These projects have lead to a boom in demand for safety training and equipment, fire services, detection and alarm systems. Protex Arabia gives firms with a serious interest in the fire markets the opportunity to meet with the key decision makers in the Kingdom In response to these market developments, the first international trade exhibition to focus on fire, safety and protection in the Kingdom of Saudi Arabia, Protex Arabia 2011 was launched. The event took place at the Jeddah Centre for Forums and Events and has been inspired by the outstanding demand from both local and international market leaders such as Firex, NAFFCO, Harco, Bosch, SFFECO and Dupont, who have recognised the long-standing need for a platform of this sort in Saudi Arabia. The event, run jointly by two market leading organisers - The CWC Group and Al-Harithy Company for Exhibitions - focused on the three areas that are the fastest growing sectors and crucial to the Kingdom; commercial, IT and aviation security, homeland security & policing, fire and rescue and health and safety. Trade professionals could enter the exhibition for free by registering online, or alternatively on-site at the exhibition venue.Saudi Arabia has vast opportunities for international companies looking to expand their business in the region and internationally. "To win business in Saudi Arabia, companies must be present and showcase products and services in the Kingdom, meet the people, the agents, representatives and the customers who will affect decisions," says The CWC Group's Exhibitions Director, Rob Percival. "Protex Arabia gives all firms with a serious interest in the fire, safety and protection markets, the opportunity to meet with the key decision makers in the Kingdom and discuss and gather first-hand information about state-of-the-art technologies and services, whilst also networking with the biggest international companies of the industry," he adds.The site of Protex Arabia 2011, the state-of-the-art Jeddah Centre for Forums and Events, is the Kingdom's modern international exhibition centre tailor-made for big international trade shows. The exhibition complex included an interactive demonstration area, allowing special outdoor demonstrations and live displays. Protex Arabia was the first opportunity in the Kingdom to view special demonstrations of the latest unmanned drone technology, thanks to leading Saudi systems integrator SecuTronic, as well as presentations from armoured Hummer manufactures, CCTV, the Police K9 unit and fire service. In addition to this, SFFECO hosted an awards ceremony for exhibitors awarded special contributions to the industry.