Ziamatic Fire Hose Cabinets
(9)
Browse Fire Hose Cabinets
Fire Cabinet products updated recently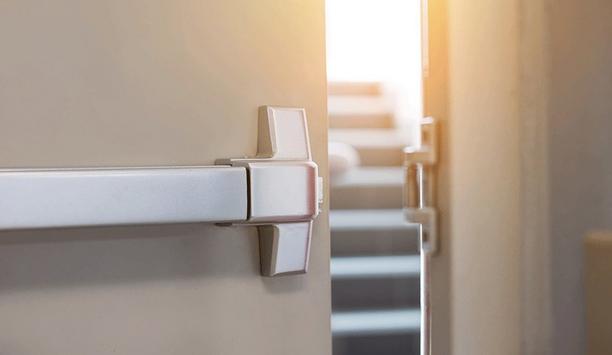 Consumer Trends And Shifts For Fire Doors - How The COVID-19 Pandemic And Regulation Changes Boosted Demand
"Luckily, today fire safety is a topic not only experts and constructors, but also the end-consumer is interested in," said Marc Husband, Purchasing Director at Leader Doors, one of the UK's renowned door manufacturers and retailers. Over the last few years, there have been many changes in building regulations for flats, apartments and offices for fire safety. Any building with more than three floors needs to be equipped with FD30 rated 30-Minute-Fire-Doors, to ensure that in the event of a fire, escape is possible. More options in fire-rated doors Marc Husband said, "The regulation changes that happened in the last few years, led to a heightened interest in fire doors, both from professionals, as well as private individuals. This is a consumer trend we are very happy about. Since, the product ranges for fire-rated doors have massively expanded across different manufacturers and we continue to add more styles to our online and in-store offering." Currently, we have over 400 models of fire doors available in our internal door collection" He adds, "Currently, we have over 400 models of fire doors available in our internal door collection. We are very happy to see that they have become more and more popular. I still remember that a few years ago, the only fire-rated doors you could buy as a normal consumer were these plain flush doors. They don't look very nice and are quite dull and unpleasing, so a lot of home owners didn't choose them." Fully finished Oak fire doors Fire doors have a special core that will withstand fire for up to 30 or 60 minutes, depending on their rating. Traditionally, these doors were simple 'firecheck' flush doors, made of Ashwood. But with consumer behavior shifting, they come now in more modern materials, such as Oak. Furthermore, they come fully finished, so consumers don't need to do much to fit them and can do it themselves. It used to be a big challenge for architects, constructors and home owners, to combine fire safety with interior and decorating style. Many people chose aesthetics over safety. This isn't the case anymore and a lot of doors now match standard doors, in style and aesthetics, as many door manufacturers now produce their most popular styles in a fire-safe version. Fire doors, a cost-effective option for home owners Marc Husband said, "This makes them far more attractive options and means that people can choose the most up-to-date and on-trend designs, to match all their doors right throughout the property. At Leader Doors, we also want to make sure that fire safety isn't a luxury option. Some fire door models of our own product range start at as little as £50." He adds, "People still think that fire doors are only something for big, corporate buildings and that they are highly expensive. But, only heavy glazed fire doors, which have to go through a tailored construction, to ensure they remain fire resistant for 30 or 60 minutes, are still very expensive and not well suited for private homes." DIY home renovations rise in COVID-19 period Even the COVID-19 pandemic has affected the business of fire doors Even the COVID-19 pandemic has affected the business of fire doors. DIY home renovations have been a big trend, already a few years ago, but increased even further over the last two years. People were looking for activities that bring them joy and they wanted to improve their homes, where they now spend so much more time in. Home owners wanted to save money and had more time at hand, so they started to renovate their homes by themselves. And, a lot of people documented their renovations on social media platforms, such as Instagram, TikTok and YouTube, which inspired other people to do the same. Expanded fire safety doors range With the changing consumer behavior and the recent trend for DIY home renovations, a lot of manufacturers and retailers widely expanded their whole fire safety range, in order to make it easier for constructors and individuals to fireproof their homes. Marc Husband, Purchasing Director at Leader Doors, stated "One thing that we always remind our private customers about is that to ensure a fire door remains compliant, with all building regulations and fire safety, so they must be fitted with fire-rated frames and linings. This is what people often forget about. The growing demand had a big impact on our business practices and product offering. We started to manufacture our very own fire doors, as part of our in-house brand range." Fire-rated hardware He adds, "We currently stock 29 different fire door styles of our own range, ten years ago, no one in the company would have believed that this would happen. But, ultimately, we want to ensure that our customers and their homes are as safe as they can be. So, we now even supply fire-rated hardware, like handles, latches, hinges or locks." Marc Husband concludes, "Our doors have never been safer. We will take this well into 2022 and beyond. We have a dedicated internal team that continues to push boundaries, to ensure our customers, from professionals to the private DIY-ers, are well educated about fire safety and have the very best choice available, anywhere online in the UK."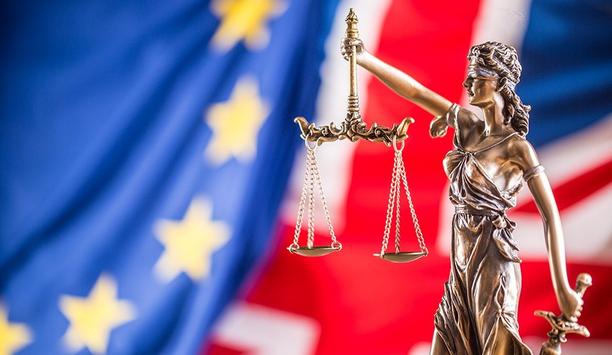 Brexit And Fire Safety: What Will Change, And What Won't?
After years of Brexit negotiations and an ongoing climate of prevailing uncertainty, businesses across the UK are still adjusting to the realities of life outside the European Union. Following the end of the UK's transition period with the European Union, at the end of last year, the United Kingdom is no longer subject to European laws. However, for many companies, the last-minute nature of the Brexit negotiations mean that they remain unclear on what has actually changed in practical terms, particularly with regard to the day-to-day rules and regulations that govern how they do business. Post-Brexit workplace safety rules Workplace safety rules are likely to be a major source of questions in many cases Workplace safety rules are likely to be a major source of questions in many cases. Have any rules changed as a result of Brexit? Do any of the fire safety standards that were previously in place need to be amended now that EU standards no longer apply in the UK? And is it likely that the UK's fire safety laws might change in the near future, to reflect the country's newfound legislative independence? Here, we will explore the answers to these questions, in order to provide you and your business with an insight into what aspects of fire safety might change due to Brexit - and what elements are almost certain to remain the same. What has already changed? In truth, the reality is that so far, very little has changed in terms of how workplace safety regulations are implemented and enforced in the United Kingdom. Although many of the current rules around occupational safety and fire prevention were previously derived from EU directives, the European Union (Withdrawal) Act 2018 has since transposed all of those regulations into UK law, in order to provide as much legal continuity for businesses and communities as possible. Amendments to the supply of new work equipment By enshrining these former EU rules as UK law, the British government is now able to enforce them directly, as well as gaining the ability to adapt or remove them unilaterally in the future. Thus far, the most notable change affecting fire safety standards are the amendments to the manufacture and supply of new work equipment, which have altered the processes that are involved in certifying the safety and quality of equipment, which are used in the workplace. UK-specific UKCA standard Post-Brexit, newly-manufactured equipment will be tested and marked as per new UK-specific UKCA standard Previously, any gear purchased for workplace use needed to bear European CE marking to affirm its conformity to international standards. However, post-Brexit, newly-manufactured equipment will be tested and marked according to the new UK-specific UKCA standard instead. In practice, the impact of this change will not be significant for the time being. Products that conform to relevant European product supply legislation and correctly bear the CE marking will be treated as satisfying the requirements of the relevant UK legislation, until December 31st 2021, and will therefore not require UK marking. This is only likely to change after this date, if future regulatory evolution causes the UKCA and CE standards to diverge. What might change in future? At present, the vast majority of UK legislation on fire prevention and general workplace health and safety, remains in close alignment with EU standards, partly in order to maintain an international consensus on best practice, and to facilitate economic cooperation. However, the stated purpose of Brexit was to provide the UK government with scope to amend and create its own standards and regulations, and as time goes by, it becomes more likely that we will see increasingly significant changes to how fire safety is regulated. For example, in recent months the government has pledged to make a number of updates to the Regulatory Reform (Fire Safety) Order 2005, following a series of inquiries and consultations prompted by the Grenfell Tower fire of 2017. The proposed move could usher in the following changes for all regulated buildings in England, both residential and commercial: When carrying out a fire risk assessment, there will be a new requirement for any person engaged by the responsible person (RP) to undertake any part of the assessment to demonstrate competence. RPs will be required to record their completed fire risk assessments, and the identification of RPs will also be recorded. Penalties for failure to comply with fire safety regulations will increase. Steps will be taken to improve the effectiveness of consultation between building control bodies and fire and rescue authorities on planning for building work, as well as for arranging the handover of fire safety information. As such, businesses should be keeping a close eye on any moves by the government to update its approach to fire safety regulations, and make sure they are ready to make these changes as and when they are needed. What will remain the same? The UK has always been committed to maintaining high standards when it comes to fire safety Although a certain amount of regulatory change is to be expected in a post-Brexit UK, it is also important for businesses to be realistic about what is always likely to stay the same. The UK has always been committed to maintaining high standards when it comes to fire safety, and there is no reason for any organization to allow these standards to slip in the wake of Brexit. No matter what happens in future, you will always be expected to fulfill the following responsibilities: Carry out regular fire safety risk assessments to identify potential fire hazards within your workplace, and then create a plan to eliminate, minimize or manage these risks. Make sure your workplace is properly equipped with fire detection systems and equipment, and maintain them regularly to keep them in proper working order. Keep your fire exits and escape routes clearly marked, well-lit and unobstructed at all times. Invest in fire extinguishers, fire blankets and other equipment to ensure you are able to contain any fires that break out. Provide appropriate training for all of your staff on procedures they should follow in case of fire, including fire drills, as well as getting their buy-in to create a company culture where fire risks are managed and dealt with proactively. Political circumstances may change, but the core principles of workplace fire safety will always remain the same. As such, the best way to ensure your business is properly equipped for the future is to hold fast to these timeless principles, using them as a foundation for future changes and advances as the reality of post-Brexit trading slowly takes shape.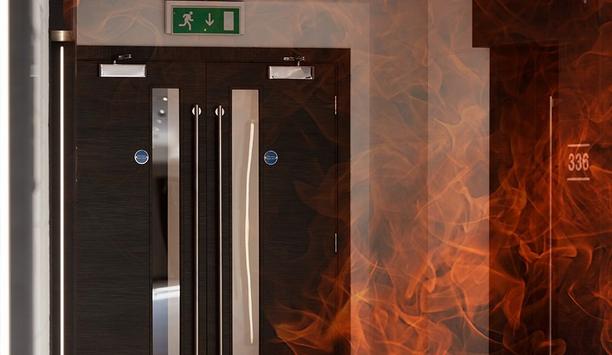 Maintenance Matters With Fire Door Hardware
Last year saw a 14 per cent increase in fires in England, according to UK Home Office statistics. And while around three million fire doors are installed in the UK every year, a lack of understanding during operation, maintenance and management of fire doors is still apparent. In this article, David Hindle, Head of Door Closer Sales at ASSA ABLOY Opening Solutions UK & Ireland, will address this issue. Importance of fire doors Fire doors are often the first line of defense in a fire, yet even after the Grenfell Tower tragedy in 2017, fire door hardware remains a significant area of concern. In May 2018, an Independent Review of Building Regulations and Fire Safety, led by dame Judith Hackitt, have been published. The review highlighted a range of issues, but the message stood clear, the UK's current approach to fire safety in buildings is not functioning as intended and a new, holistic approach to fire safety is required. Review of fire inspections In all fire inspections, there is a responsibility from the building owner to include checks on the fire doors In all fire inspections, there is a responsibility from the building owner to include checks on the fire doors. However, there is no legal requirement for them to complete any recommended upgrades or repairs, or to prove that they have done so. This represents a major problem, as doors that do not perform to the required standard could compromise a building's safety and put occupants at risk. Ultimately, this could lead to liability being assigned back to the building owner or facilities manager. Need to maintain fire safety standards Fire safety is only properly maintained if standards and checks are carried out throughout the lifecycle of the product and building. This is best addressed through regular inspection, maintenance and the replacement of products when required. A review by the Fire Door Inspection Scheme revealed the most common fire door faults, ranging from missing fire or smoke seals, to unsuitable hinges and damage to the door leaf itself. Any one of these issues can render a fire door useless and can seriously impede a door's capability to protect people from harm. Door leaf and frame maintenance Fire door hardware is often not afforded the attention it requires and is left mismanaged throughout its service life. So what needs to be done to ensure fire door hardware is working as expected? Naturally, the door leaf should not be damaged, warped or twisted, and it is vital to ensure the fire door closes correctly around all parts of the frame, with no distortion between the stiles, top and frame. Gaps between the door and leaf must not be greater than those specified in the manufacturer's installation instructions or fire certificate data sheet, typically around 3 to 4mm all the way round. Importance of door closers A door closer ensures a fire door returns to its fully closed position and the door seals correctly in the door frame A door closer ensures a fire door always returns to its fully closed position and makes sure that the door seals correctly in the door frame, when not in use. There are three steps to ensuring these components are working correctly. First, open the door fully and check that it closes without dragging across the floor. Next, open it to approximately 5-10 degrees and again check that it fully closes, engaging any latch or seal. Finally, check the door closing speed is approximately five seconds from a 90 degree angle, ensuring the door does not slam shut. Intumescent fire and smoke seals Fire and smoke seals should be in good condition, fit the full length of the door and be secure in the groove. If seals are badly fitted, damaged or painted, then they must be replaced with exactly the same size and intumescent material that was originally specified. If the smoke seals have to be replaced, then they should be fitted in one continuous length, if possible. To ensure hinges are in good condition, check for visible wear, dark marks or stains around the hinge knuckle that could indicate wear and impending failure. Hinges must be strong enough to carry the door mass, plus robust enough to work efficiently no matter the level of usage. The hinges should be firmly screwed into the door and frame, ensuring that the seals at the top and sides of the door are not damaged or missing at any time. Intumescent pads should also be used with hinges, as these are required for the door to get its appropriate fire rating. Locks and lever handles To measure a handle's condition, one needs to ensure the lock lever fully returns to a horizontal position after use Wiping any metal dust deposits off the handles will help ensure that the latch-bolt is engaging smoothly and completely into the keep during use. To measure a handle's condition, one needs to ensure the lock lever fully returns to a horizontal position after use. If it does not, the lever may, at best, need adjusting or lubricating. At worst, it may need replacing, as per the manufacturer's instructions. Again, ensure the lock case is protected by intumescent material. Maintaining record of fire door inspection No matter the component, a record of inspection and maintenance should be kept for all door hardware. Furthermore, those responsible for ensuring the fire safety of a site should encourage others to report any issues with any of the door components. Faults should be fixed as soon as possible, using the correct and fire-rated components. To check the compatibility of components, always consult the fire certificate data sheet or contact the manufacturer.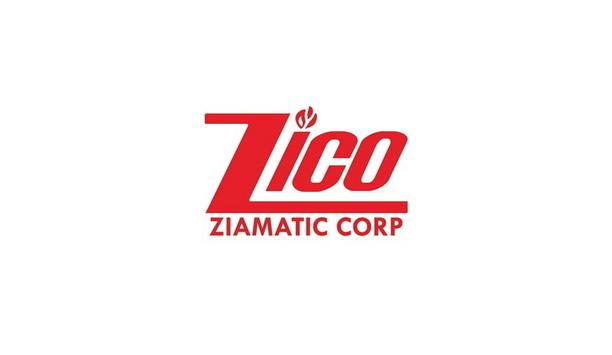 Zico Introduces SG-VM-1 SURE-GRIP Tool Mount To Secure Equipment Inside The Compartment
Ziamatic Corp. (Zico) introduces the SURE-GRIP Tool Mount, Model SG-VM-1, a revolutionary new way to secure 3/4" to 1-3/4" diameter tools and equipment inside the compartment. SURE-GRIP utilizes a wider, heavy-duty, all-weather hook & loop strap to provide more surface area and a more precise, more true grip on every tool, regardless of the handle shape. The base is crafted with high-tensile strength, impact-resistant nylon plastic for years of rugged, dependable service. Versatile tool mount To secure, simply slide the strap behind the post and pull it tight. Tension is applied as the strap is pulled away from the mount, granting more leverage and allowing the user to apply more of their strength for a better hold. A fixed support arm provides additional assistance and stability through the entire process. To release, just lose the strap and pull the tool-free. It's that easy. "We saw a need for a more versatile, non-corrosive tool mount," said Keith Creely, Ziamatic Sales Manager. "Something that would solve some of the problems departments were having with their brackets. We wanted to offer the most cost-effective option without any compromises on quality. We think people are really going to like the SURE-GRIP."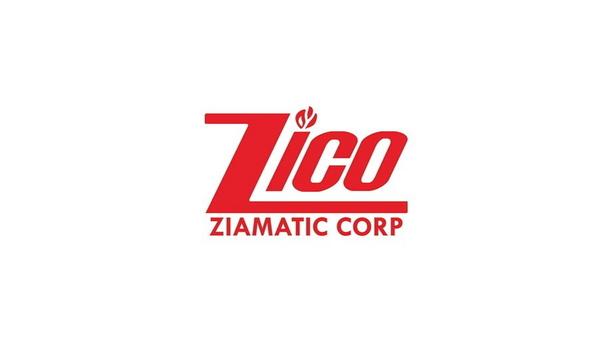 Zico Launches Line Of Brackets For Improved Tool Mounting
Ziamatic Corp. (Zico) introduces Slotted Variable Mounts, a new line of brackets for the mounting of handheld tools, designed to provide improved flexibility and customization when laying out and mounting to 1"x1" tool board grids. With the easy-to-use slotted bases, Slotted Variable Mounts eliminate the positioning restrictions of pre-drilled holes and increase total mounting options, even allowing for diagonal mounting something difficult to do with "track" style boards. Use of space on apparatus "There wasn't a lot you could do with tool and track boards. There was a rigidness there. You either mounted the tools horizontally or you mounted them vertically or maybe a little of both. The holes only lined up so many ways," said Brian McGinty, Chief Engineer. "With our new Slotted Variable Mounts, it's such a simple change, but one that I think can really open up the options for departments looking to get the best use of the space they're given on the apparatus." Mount bases are solid cast aluminum that will not crack, break, or pull free from the wall like some vinyl brands. Flexible draw latches are thick, UV-stabilized rubber capable of withstanding time in harsh outdoor environments. Each draw latch secures a range of tool diameters.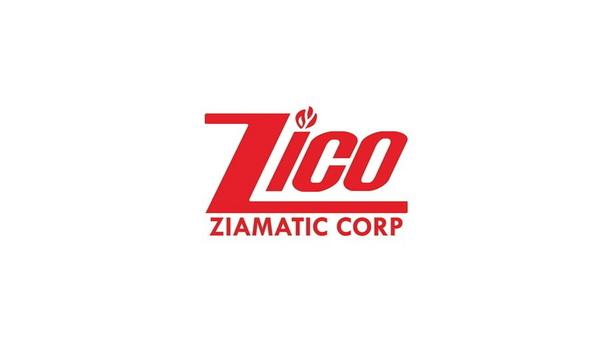 Zico Unveils Affordable Cradle For SCBAs And Extinguishers
Store spare SCBA cylinders, water cans, and fire extinguishers with these heavy-duty molded-plastic cradles. Two models are available: The Plastic Air Cylinder Cradle with Valve Strap, Model QS-PC-VS, features a rugged nylon valve strap that can be bolted nearby, looping around the cylinder neck for added security. Ideal for storing cylinders in wheel well compartments without needing expensive custom metal fabrication. The Plastic Air Cylinder Cradle with Tie-Down Strap utilizes a popular, heavy-duty Tie-Down Strap that loops around the cylinder and cradle with an easy-release buckle for security and speed. Great for use on compartment shelves and more economical than custom-made storage options. Cradle is a single piece of high-quality, easy-to-clean molded plastic. Mounts to virtually any horizontal flat surface. Store multiple cylinders side by side.