Banqiao Fire Equipment Fire Hose Cabinets
(11)
Browse Fire Hose Cabinets
Fire Cabinet products updated recently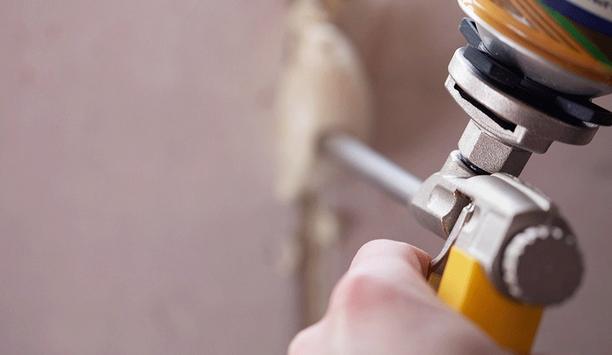 When Pink Foam Isn't Always The Answer: Retaining Fire Integrity In A Fire Wall
Working in the electrical world, it's sometimes necessary to create a penetration or hole in a fire wall, in order to install cabling for services. Something we often see is that these holes aren't sealed correctly after installation, in order to ensure the fire wall retains its fire integrity. Fire rated foam, often simply referred to as pink foam, is a common tool in a fire safety specialist or electrician's toolbox, but this isn't always the product to reach, for when sealing a hole in a fire wall or floor. Fire rated foam Fire rated foam is non-combustible, meaning it won't catch fire and therefore, it won't contribute to the spread of fire through a building. It's usually pink in color, to differentiate it from other types of expanding foam that don't have the non-combustible qualities. The foam expands after being released from the tube, which then fills the gap or penetration in question, leaving no gaps for fire and smoke to pass through. It sets hard and can be cut back to create a smooth, flush finish. Pink foam best to fill small holes in fire walls Fire rated foam or pink foam should only be used to fill small linear gaps, gaps between a door frame and wall Fire rated foam or pink foam should only be used to fill small linear gaps, gaps between a door frame and wall, and small holes in fire walls, up to 35 mm wide. It cannot be used to fill large voids or openings. While fire rated foam expands on application, it sets hard and will not expand further, and seal up a hole, when a fire breaks out. Fire rated foam is not suitable for use around pipes and cables, as it doesn't intumesce or expand in extreme heat. So in the event of a fire, the services would burn away, leaving a void and thereby, breaching the fire compartment. In this scenario, an intumescent product would be better suited. How to seal a fire wall with cabling installed Unlike fire rated foam, intumescent sealant does not expand, when applied and only swells up, when a fire has broken out, and it reaches a certain temperature. In this circumstance, when the pipe or cables have burnt away, the sealant will expand and seal the hole, in order to reinstate the wall or door's fire containment properties. When installing cabling through a firewall, an intumescent sealant can be used around the cables, so as to ensure any gaps are filled. Make sure to read the associated technical datasheets for the intumescent sealants, as some products have a wide range of test applications and others are more limited. Some key areas to consider are: The number of cables and pipes, The material of the cables, The material of the wall/floor construction, and The fire rating of the compartment. If a large part of the wall needs to be removed to install several cables, use a fire batt, followed by intumescent sealant around the cables, in the same way as outlined previously. Fire Pillows If the cables may need to be removed or additional cables need to be installed in the future, the use of fire pillows can be effective. These products will reinstate the fire compartment, but can be removed easily at a later date, allowing additional cables to be added, without damaging the fire protection products. Ensure they are replaced once the work is finished, to reinstate the compartment again. Ensuring fire walls and floors are updated and maintained correctly can save lives and buy precious time for people to escape burning buildings.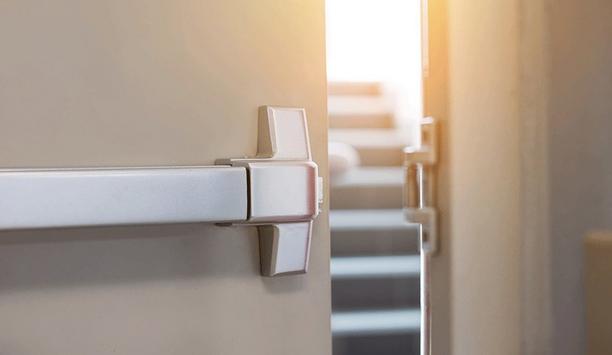 Consumer Trends And Shifts For Fire Doors - How The COVID-19 Pandemic And Regulation Changes Boosted Demand
"Luckily, today fire safety is a topic not only experts and constructors, but also the end-consumer is interested in," said Marc Husband, Purchasing Director at Leader Doors, one of the UK's renowned door manufacturers and retailers. Over the last few years, there have been many changes in building regulations for flats, apartments and offices for fire safety. Any building with more than three floors needs to be equipped with FD30 rated 30-Minute-Fire-Doors, to ensure that in the event of a fire, escape is possible. More options in fire-rated doors Marc Husband said, "The regulation changes that happened in the last few years, led to a heightened interest in fire doors, both from professionals, as well as private individuals. This is a consumer trend we are very happy about. Since, the product ranges for fire-rated doors have massively expanded across different manufacturers and we continue to add more styles to our online and in-store offering." Currently, we have over 400 models of fire doors available in our internal door collection" He adds, "Currently, we have over 400 models of fire doors available in our internal door collection. We are very happy to see that they have become more and more popular. I still remember that a few years ago, the only fire-rated doors you could buy as a normal consumer were these plain flush doors. They don't look very nice and are quite dull and unpleasing, so a lot of home owners didn't choose them." Fully finished Oak fire doors Fire doors have a special core that will withstand fire for up to 30 or 60 minutes, depending on their rating. Traditionally, these doors were simple 'firecheck' flush doors, made of Ashwood. But with consumer behavior shifting, they come now in more modern materials, such as Oak. Furthermore, they come fully finished, so consumers don't need to do much to fit them and can do it themselves. It used to be a big challenge for architects, constructors and home owners, to combine fire safety with interior and decorating style. Many people chose aesthetics over safety. This isn't the case anymore and a lot of doors now match standard doors, in style and aesthetics, as many door manufacturers now produce their most popular styles in a fire-safe version. Fire doors, a cost-effective option for home owners Marc Husband said, "This makes them far more attractive options and means that people can choose the most up-to-date and on-trend designs, to match all their doors right throughout the property. At Leader Doors, we also want to make sure that fire safety isn't a luxury option. Some fire door models of our own product range start at as little as £50." He adds, "People still think that fire doors are only something for big, corporate buildings and that they are highly expensive. But, only heavy glazed fire doors, which have to go through a tailored construction, to ensure they remain fire resistant for 30 or 60 minutes, are still very expensive and not well suited for private homes." DIY home renovations rise in COVID-19 period Even the COVID-19 pandemic has affected the business of fire doors Even the COVID-19 pandemic has affected the business of fire doors. DIY home renovations have been a big trend, already a few years ago, but increased even further over the last two years. People were looking for activities that bring them joy and they wanted to improve their homes, where they now spend so much more time in. Home owners wanted to save money and had more time at hand, so they started to renovate their homes by themselves. And, a lot of people documented their renovations on social media platforms, such as Instagram, TikTok and YouTube, which inspired other people to do the same. Expanded fire safety doors range With the changing consumer behavior and the recent trend for DIY home renovations, a lot of manufacturers and retailers widely expanded their whole fire safety range, in order to make it easier for constructors and individuals to fireproof their homes. Marc Husband, Purchasing Director at Leader Doors, stated "One thing that we always remind our private customers about is that to ensure a fire door remains compliant, with all building regulations and fire safety, so they must be fitted with fire-rated frames and linings. This is what people often forget about. The growing demand had a big impact on our business practices and product offering. We started to manufacture our very own fire doors, as part of our in-house brand range." Fire-rated hardware He adds, "We currently stock 29 different fire door styles of our own range, ten years ago, no one in the company would have believed that this would happen. But, ultimately, we want to ensure that our customers and their homes are as safe as they can be. So, we now even supply fire-rated hardware, like handles, latches, hinges or locks." Marc Husband concludes, "Our doors have never been safer. We will take this well into 2022 and beyond. We have a dedicated internal team that continues to push boundaries, to ensure our customers, from professionals to the private DIY-ers, are well educated about fire safety and have the very best choice available, anywhere online in the UK."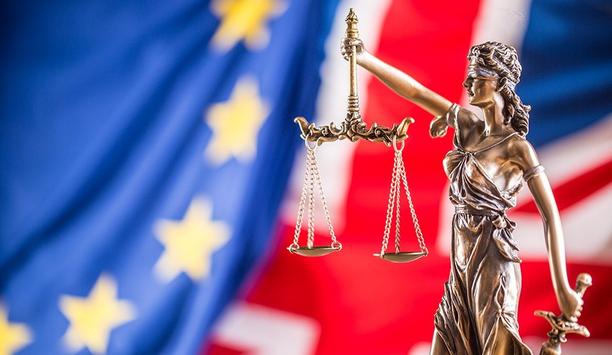 Brexit And Fire Safety: What Will Change, And What Won't?
After years of Brexit negotiations and an ongoing climate of prevailing uncertainty, businesses across the UK are still adjusting to the realities of life outside the European Union. Following the end of the UK's transition period with the European Union, at the end of last year, the United Kingdom is no longer subject to European laws. However, for many companies, the last-minute nature of the Brexit negotiations mean that they remain unclear on what has actually changed in practical terms, particularly with regard to the day-to-day rules and regulations that govern how they do business. Post-Brexit workplace safety rules Workplace safety rules are likely to be a major source of questions in many cases Workplace safety rules are likely to be a major source of questions in many cases. Have any rules changed as a result of Brexit? Do any of the fire safety standards that were previously in place need to be amended now that EU standards no longer apply in the UK? And is it likely that the UK's fire safety laws might change in the near future, to reflect the country's newfound legislative independence? Here, we will explore the answers to these questions, in order to provide you and your business with an insight into what aspects of fire safety might change due to Brexit - and what elements are almost certain to remain the same. What has already changed? In truth, the reality is that so far, very little has changed in terms of how workplace safety regulations are implemented and enforced in the United Kingdom. Although many of the current rules around occupational safety and fire prevention were previously derived from EU directives, the European Union (Withdrawal) Act 2018 has since transposed all of those regulations into UK law, in order to provide as much legal continuity for businesses and communities as possible. Amendments to the supply of new work equipment By enshrining these former EU rules as UK law, the British government is now able to enforce them directly, as well as gaining the ability to adapt or remove them unilaterally in the future. Thus far, the most notable change affecting fire safety standards are the amendments to the manufacture and supply of new work equipment, which have altered the processes that are involved in certifying the safety and quality of equipment, which are used in the workplace. UK-specific UKCA standard Post-Brexit, newly-manufactured equipment will be tested and marked as per new UK-specific UKCA standard Previously, any gear purchased for workplace use needed to bear European CE marking to affirm its conformity to international standards. However, post-Brexit, newly-manufactured equipment will be tested and marked according to the new UK-specific UKCA standard instead. In practice, the impact of this change will not be significant for the time being. Products that conform to relevant European product supply legislation and correctly bear the CE marking will be treated as satisfying the requirements of the relevant UK legislation, until December 31st 2021, and will therefore not require UK marking. This is only likely to change after this date, if future regulatory evolution causes the UKCA and CE standards to diverge. What might change in future? At present, the vast majority of UK legislation on fire prevention and general workplace health and safety, remains in close alignment with EU standards, partly in order to maintain an international consensus on best practice, and to facilitate economic cooperation. However, the stated purpose of Brexit was to provide the UK government with scope to amend and create its own standards and regulations, and as time goes by, it becomes more likely that we will see increasingly significant changes to how fire safety is regulated. For example, in recent months the government has pledged to make a number of updates to the Regulatory Reform (Fire Safety) Order 2005, following a series of inquiries and consultations prompted by the Grenfell Tower fire of 2017. The proposed move could usher in the following changes for all regulated buildings in England, both residential and commercial: When carrying out a fire risk assessment, there will be a new requirement for any person engaged by the responsible person (RP) to undertake any part of the assessment to demonstrate competence. RPs will be required to record their completed fire risk assessments, and the identification of RPs will also be recorded. Penalties for failure to comply with fire safety regulations will increase. Steps will be taken to improve the effectiveness of consultation between building control bodies and fire and rescue authorities on planning for building work, as well as for arranging the handover of fire safety information. As such, businesses should be keeping a close eye on any moves by the government to update its approach to fire safety regulations, and make sure they are ready to make these changes as and when they are needed. What will remain the same? The UK has always been committed to maintaining high standards when it comes to fire safety Although a certain amount of regulatory change is to be expected in a post-Brexit UK, it is also important for businesses to be realistic about what is always likely to stay the same. The UK has always been committed to maintaining high standards when it comes to fire safety, and there is no reason for any organization to allow these standards to slip in the wake of Brexit. No matter what happens in future, you will always be expected to fulfill the following responsibilities: Carry out regular fire safety risk assessments to identify potential fire hazards within your workplace, and then create a plan to eliminate, minimize or manage these risks. Make sure your workplace is properly equipped with fire detection systems and equipment, and maintain them regularly to keep them in proper working order. Keep your fire exits and escape routes clearly marked, well-lit and unobstructed at all times. Invest in fire extinguishers, fire blankets and other equipment to ensure you are able to contain any fires that break out. Provide appropriate training for all of your staff on procedures they should follow in case of fire, including fire drills, as well as getting their buy-in to create a company culture where fire risks are managed and dealt with proactively. Political circumstances may change, but the core principles of workplace fire safety will always remain the same. As such, the best way to ensure your business is properly equipped for the future is to hold fast to these timeless principles, using them as a foundation for future changes and advances as the reality of post-Brexit trading slowly takes shape.