Autronica FIRE EXTINGUISHERS
(1)
Browse FIRE EXTINGUISHERS
Extinguisher products updated recently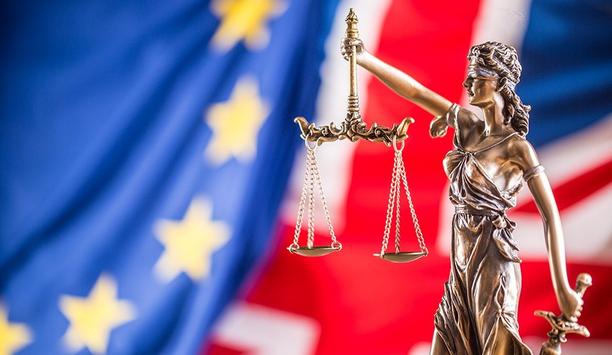 Brexit And Fire Safety: What Will Change, And What Won't?
After years of Brexit negotiations and an ongoing climate of prevailing uncertainty, businesses across the UK are still adjusting to the realities of life outside the European Union. Following the end of the UK's transition period with the European Union, at the end of last year, the United Kingdom is no longer subject to European laws. However, for many companies, the last-minute nature of the Brexit negotiations mean that they remain unclear on what has actually changed in practical terms, particularly with regard to the day-to-day rules and regulations that govern how they do business. Post-Brexit workplace safety rules Workplace safety rules are likely to be a major source of questions in many cases Workplace safety rules are likely to be a major source of questions in many cases. Have any rules changed as a result of Brexit? Do any of the fire safety standards that were previously in place need to be amended now that EU standards no longer apply in the UK? And is it likely that the UK's fire safety laws might change in the near future, to reflect the country's newfound legislative independence? Here, we will explore the answers to these questions, in order to provide you and your business with an insight into what aspects of fire safety might change due to Brexit - and what elements are almost certain to remain the same. What has already changed? In truth, the reality is that so far, very little has changed in terms of how workplace safety regulations are implemented and enforced in the United Kingdom. Although many of the current rules around occupational safety and fire prevention were previously derived from EU directives, the European Union (Withdrawal) Act 2018 has since transposed all of those regulations into UK law, in order to provide as much legal continuity for businesses and communities as possible. Amendments to the supply of new work equipment By enshrining these former EU rules as UK law, the British government is now able to enforce them directly, as well as gaining the ability to adapt or remove them unilaterally in the future. Thus far, the most notable change affecting fire safety standards are the amendments to the manufacture and supply of new work equipment, which have altered the processes that are involved in certifying the safety and quality of equipment, which are used in the workplace. UK-specific UKCA standard Post-Brexit, newly-manufactured equipment will be tested and marked as per new UK-specific UKCA standard Previously, any gear purchased for workplace use needed to bear European CE marking to affirm its conformity to international standards. However, post-Brexit, newly-manufactured equipment will be tested and marked according to the new UK-specific UKCA standard instead. In practice, the impact of this change will not be significant for the time being. Products that conform to relevant European product supply legislation and correctly bear the CE marking will be treated as satisfying the requirements of the relevant UK legislation, until December 31st 2021, and will therefore not require UK marking. This is only likely to change after this date, if future regulatory evolution causes the UKCA and CE standards to diverge. What might change in future? At present, the vast majority of UK legislation on fire prevention and general workplace health and safety, remains in close alignment with EU standards, partly in order to maintain an international consensus on best practice, and to facilitate economic cooperation. However, the stated purpose of Brexit was to provide the UK government with scope to amend and create its own standards and regulations, and as time goes by, it becomes more likely that we will see increasingly significant changes to how fire safety is regulated. For example, in recent months the government has pledged to make a number of updates to the Regulatory Reform (Fire Safety) Order 2005, following a series of inquiries and consultations prompted by the Grenfell Tower fire of 2017. The proposed move could usher in the following changes for all regulated buildings in England, both residential and commercial: When carrying out a fire risk assessment, there will be a new requirement for any person engaged by the responsible person (RP) to undertake any part of the assessment to demonstrate competence. RPs will be required to record their completed fire risk assessments, and the identification of RPs will also be recorded. Penalties for failure to comply with fire safety regulations will increase. Steps will be taken to improve the effectiveness of consultation between building control bodies and fire and rescue authorities on planning for building work, as well as for arranging the handover of fire safety information. As such, businesses should be keeping a close eye on any moves by the government to update its approach to fire safety regulations, and make sure they are ready to make these changes as and when they are needed. What will remain the same? The UK has always been committed to maintaining high standards when it comes to fire safety Although a certain amount of regulatory change is to be expected in a post-Brexit UK, it is also important for businesses to be realistic about what is always likely to stay the same. The UK has always been committed to maintaining high standards when it comes to fire safety, and there is no reason for any organization to allow these standards to slip in the wake of Brexit. No matter what happens in future, you will always be expected to fulfill the following responsibilities: Carry out regular fire safety risk assessments to identify potential fire hazards within your workplace, and then create a plan to eliminate, minimize or manage these risks. Make sure your workplace is properly equipped with fire detection systems and equipment, and maintain them regularly to keep them in proper working order. Keep your fire exits and escape routes clearly marked, well-lit and unobstructed at all times. Invest in fire extinguishers, fire blankets and other equipment to ensure you are able to contain any fires that break out. Provide appropriate training for all of your staff on procedures they should follow in case of fire, including fire drills, as well as getting their buy-in to create a company culture where fire risks are managed and dealt with proactively. Political circumstances may change, but the core principles of workplace fire safety will always remain the same. As such, the best way to ensure your business is properly equipped for the future is to hold fast to these timeless principles, using them as a foundation for future changes and advances as the reality of post-Brexit trading slowly takes shape.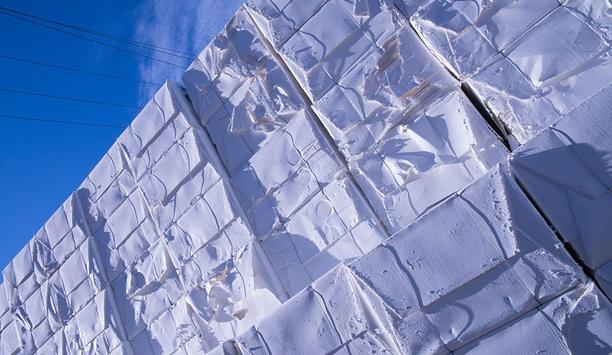 Fire Protection For Paper And Pulp Plants
There is a sense in some markets that the paper and pulp industry will decline owing to the digital technologies with which people interact every day. While this might be considered logical, the reality is completely different. In fact, the paper and pulp industry has experienced a steady growth and will continue to do so in 2021. Production of paper increased by more than 450% in the last decades and the demand of paperboard in the world is expected to grow significantly, driven by e-commerce and big retailers increasing their presence in the online sales universe. This sustained growth in production capacity and paper consumption presents several fire risks to companies and exposes communities that develop around paper mills, to the impact of disasters caused by these fire risks. Fire risks in the paper and pulp industry Paper and cardboard are combustible, but this is not the only fire risk found in these types of industries. Raw materials and finished goods storage are sensitive to fire. In addition, the paper making process includes several stages where fires can occur, due to hot surfaces or poor ventilation. The most relevant fire risks on a paper plant are: Storage Areas: As mentioned before, paper and cardboard are combustible. Solid paper blocks and reels have hard surfaces that don't ignite easily, but usually these reels can suffer minor damages or have loose sheets that significantly increase the fire risk. When paper reels are stacked in columns, gaps in the center can act as chimneys and when fires start in the bottom of the stack, this chimney effect will accelerate smoke and hot air spread, increasing vertical and horizontal flame spread. Wood and Bale storage fire risks Bale storage also presents a high fire risk, as loose materials are always present Raw materials for the paper making process can have two main sources, forestry products (mainly wood) or recycled cardboard and paper. Wood storage presents several challenges, especially due to wood chips that are highly combustible and, in some cases, even explosive. Bale storage also presents a high fire risk, as loose materials are always present. Fire in baled paper is difficult to extinguish and generates heavy smoke. In many recycling facilities, these paper bales are stored outdoors, where paper or rags soaked in flammable liquids, embedded between the paper sheets, can ignite resulting in a fast spreading fire. Chemicals, flammable liquids and gases In addition, it is possible to find different types of chemicals, flammable liquids and gases that are used in the paper making process. These materials have their own fire-related risks that need to be taken in consideration. Production Areas: In pulp factories, there are several long-distance conveyors that transport wood and wood chips. These conveyors constitute a fire risk and the most probable causes of fire are bearing damage, overheating of the conveyor and igniting chips in the environment. IR dryers, a common source of fire After the wood has been transported, chipped and digested, the paper making process becomes extremely humid, due to the large amounts of hot water and steam needed. But, as soon as the pulp fiber sheet starts to dry, the hot surfaces in contact with the paper sheets can be a source of ignition. IR dryers used in the process are also a common source of fire in the paper industry. When the sheet of paper is formed, close contact with reels and bearings moving fast can create static electricity that could ignite loose paper or airborne particles. Problems like these are likely to be more extensive in tissue mills. Paper dust is generated in certain parts of the process, especially where paper shits are slit or cut. Poorly insulated steam pipes lead to fire Poorly insulated steam pipes can ignite paper dust or even their own insulation materials. In addition, paper dust gathers in the ventilation grills of machinery, causing overheating and igniting as well. Heated oil is used in several parts of the process as well and if a malfunction occurs on the Hot Oil Roll systems, leaks might occur, exposing hot surfaces to this oil and causing ignitions. A paper mill has hydraulically operated machinery, where leaks or sprays might ignite as well. Service Areas: As in many other manufacturing facilities, several service areas can be found. Electrical and network equipment rooms have an inherent fire risk due to damaged wires or equipment, overheating or short circuits in high voltage circuits. Transformer and generator areas entail fire risks as well. High fire risk for boiler rooms Flammable gas distribution systems can be ignition sources, in case of leaks or damaged pipes or valves Hot water and steam are key components for the paper making process. For this reason, paper plants use high capacity boilers that can be powered by flammable liquids or gases. A high fire risk can be considered for boiler rooms. Flammable gas distribution systems can be ignition sources, in case of leaks or damaged pipes or valves. In addition to the fire risks mentioned in these areas, many maintenance operations can also pose fire risk, especially when hot works are being performed. Sparks caused by welding or the use of certain tools can ignite paper sheets or dust in the air. Poor housekeeping and buildup of paper dust, for example, increases the risk associated with maintenance and construction works. Prevention, the first line of defense According to the Health and Safety Executive from the United Kingdom, 60% of fires on paper mills are caused by machine faults and poor housekeeping. The first line of defense to avoid fire risks in paper plants is prevention. As mentioned before, a high number of fires in these types of facilities occur because of poor housekeeping and machine malfunction. The key is to identify the risks and possible ignition sources, and apply measures to minimize them. As in many industries, fire protection has two main components: Passive and Active protection. Passive fire protection measures Passive measures include fire rated walls, ceilings, and floors in the most critical areas. Chemical storage areas should be physically separated from other dangerous areas, if this is not possible then the walls separating areas should be fire rated and materials must be stored in a way that minimizes the risk of fire spread by radiation or conduction. Proper compartmentalization and intumescent protection of structural elements should be part of the package as well. Passive measures include proper ventilation and smoke control. As mentioned before, paper dust is a major fire risk, which is why ventilation and cleaning of hoods over the paper machine is important to minimize the possibility of ignition. Fire resisting construction should be designed with the following goals in mind: Protection of escape routes Form compartments to contain fires that might occur Separate areas of higher fire risk Protect load bearing and structural members to minimize risk of collapse Sprinkler systems, gas extinguishing systems and hose reels Active fire protection includes sprinkler systems, gas extinguishing systems and hose reels to support fire brigades Active fire protection includes sprinkler systems, gas extinguishing systems and hose reels to support fire brigades. Finished goods stored indoors should be protected with sprinkler systems and the same should be considered for chemical storage areas and certain raw materials. Paper bales, ideally should be protected by sprinklers that are suitably designed to cope with the height and located, in all cases, 3 meters above the level of bales stacked vertically (which should not exceed 5 meters height). Spark detectors in hoods, pipes and ventilation systems Dangerous sparks could be generated in several parts of the paper making process, which is why spark detectors must be installed in hoods, pipes, and ventilation systems. Water spray and CO2 systems can be used to protect machinery against these risks. Means to fight fires, like extinguishers and hose reels, should be provided to support fire brigades. All the elements should be properly identified and all personnel should be trained and made aware of the location of such devices. Importance of fire alarms Fire alarms are required in all paper mills and fire alarm call points should be provided in all locations, according to international guidelines, such as NFPA 72 or EN54. The spread of flames and smoke in paper, wood and chemical storage might become extremely fast. For this reason, early detection is critical. Many technologies might be applied in the different areas of a paper plant. Nevertheless, there are dusty or humid areas where regular heat or smoke detectors might fail under certain circumstances. For these areas, especially located outdoors, innovative state-of-the-art detection solutions might be applied, like Video Fire Detection (VFD). NFPA 72 standard for flame and smoke detection NFPA 72 provides guidelines to implement this technology for flame and smoke detection NFPA 72 provides guidelines to implement this technology for flame and smoke detection, opening interesting alternatives for designers and fire protection engineers. Many EHS managers and fire protection professionals selected VFD, because it is the only fire detection solution that effectively covered their needs. Many engineers, specialized in fire protection for paper plants, explained that they tested linear heat detection, aspiration smoke detection, IR/UV detectors and even beams, but none of these technologies performed as they needed on the dirtiest or more humid areas. Video Fire Detection (VFD) solutions Outdoor storage areas are often unprotected, because deploying flame or heat detection in large open areas can be costly and mostly ineffective. VFD solutions can detect smoke and flames in outdoor conditions, allowing the monitoring and protection of wood and paper bales in large areas. Fire detection and alarm systems should be designed with the following goals: Minimize risk of fires, including the use of fire detection technology in areas where regular detection technologies cannot be implemented or are not practical. Minimize risk of flame and smoke spread, with state-of-the-art detection algorithms that guarantee fast and effective detection. Also, reliable algorithms minimize the possibility of nuance or unwanted alarms. In case of a fire, fast detection gives occupants life-saving time to reach to a place of safety, before the flames and smoke have spread to dangerous levels. Global production of paper and pulp reached 490 million tons in 2020, with many industries and markets depended on the paper and pulp supply chain. That is why innovative ways to protect this supply chain, are key to sustain the paper market growth in the future.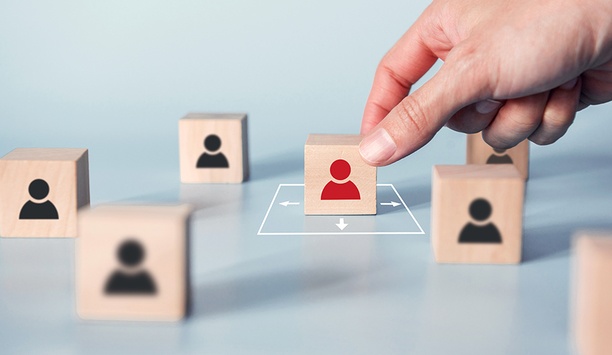 Maintaining Fire Safety Through A Pandemic
There have been challenges with completing fire safety maintenance and installation projects during the current Covid-19 crisis, most notably as a result of the difficulties for installers in safely accessing sites. Many construction projects halted for lockdown and this resulted in approximately 50% of the British installers we work with having to furlough staff. The challenges, however, are not just restricted to the UK. With Kentec panels sold in more than 90 countries across the world, we have seen varying challenges on a global scale. Throughout this crisis, fire safety continues to be paramount and as such key players, such as Kentec, are rightly considered essential businesses. We have continued manufacturing life safety systems throughout the current difficulties and it has been our mission to ensure that where new installations can take place, our panels are readily available to installers, as well as the expertise and technical support that goes with it for ongoing maintenance. Orders for spare parts have also, in fact, been consistently high during this period, as installers have been able to complete minor upgrades safely and end users have taken advantage of the period to do so. Adapting manufacturing processes to align with government guidelines so that customers have not experienced any supply issues with any life safety systems or parts has been a major success. Critical Infrastructure We've personally seen an increase in sales for our industry-leading Sigma XT extinguishant panels during this crisis as it is widely used within critical infrastructure, in sectors such as telecommunications, data centres and healthcare. Adapting manufacturing processes to align with government guidelines has been a major success During lockdown, with a vast proportion of the population working from home and relying on the internet to conduct their business and virtual meetings, it has been more important than ever that there is no loss in service in broadband and telephone services. This means that highly reliable and robust fire extinguishing systems are essential to protect essential workers and vital equipment – not only from the risk of fire, but also from the catastrophic damage that false alarms and the release of extinguishant could have, for example, on server room equipment. Understandably, this has resulted in considerable investment in fire systems in these sectors. Glasgow's Louisa Jordan NHS Facility The recent fire safety installation at the Louisa Jordan NHS Facility Glasgow – located at the Scottish Event Campus (SEC) which provides more than 500 COVID-19 beds – is just one example of essential fire safety work being completed during lockdown. Vipond Fire Protection Ltd installed a total of seven Sigma XT gas suppression panels, and 32 detectors located within the electrical room that serves the 10,000m2 facility. The project was completed in what was an extremely tight seven-day turnaround, delivering proven reliability within a crucial healthcare facility. Kentec's Experience Operating Through Covid-19 We have learned that operating through this crisis and supporting installations that are going ahead is best achieved through detailed planning, communication and collaboration. For example, we're supporting our distributors by shipping directly to their customers, when it is not safe or feasible to open their warehouses. Operating through this crisis is best achieved through detailed planning, communication and collaboration Our own workforce is also adapting to changing work patterns and demands. In the factory, at a practical level, this has meant implementing new shifts schedules starting from six o'clock in the morning to ten o'clock at night to ensure there are never too many people on site at one time. We have staggered arrival, leaving and break times to mitigate any risks involved at entrances, and we were lucky that space allowed us to make the canteen area bigger and increase the number of toilets from three to ten. We have moved work benches to ensure a safe distance between each employee, and where workflows make two-metre distancing impossible we have installed six- and eight-foot screens. Face masks have been provided to all staff and we are also trialling face shields for further comfort and protection. Our office staff have worked from home, and where going to the office has been necessary, they have similarly adhered to staggered arrival times. Internal communication has been essential and I'm immensely proud and extremely thankful for the positivity, proactivity and support that employees have shown through this process. We have also adapted our Kentec Installation Partner (KIP) scheme to be fully remote to ensure training and support is there when it is needed for our installers. We are hosting webinars as another forum to solve installer queries remotely, and our new range of Taktis panels have highly advanced networking capabilities and a vast suite of communication tools that support remote monitoring. It is therefore critical that our installers fully understand how to help end users realise the benefits such panels can deliver and to ensure their installations are completed successfully. Looking Ahead To The New Normal Remote monitoring will become increasingly important beyond this crisis We feel that remote monitoring will become increasingly important beyond this crisis and the advanced communication capabilities of panels will be essential for both installers and end users alike. For installers it reduces the amount of time required on site, because they can access the system remotely to find out what equipment or parts they need to take with them. Similarly, for end users they can access systems remotely to check any alerts or queries off site if necessary. It remains to be seen how the rest of 2020 will pan out, but where projects have been necessarily put on hold, because of the essential nature of our industry we are confident that installers will be able to quickly and easily return to these projects when it is safe and feasible to do so. Communication, collaboration and support will continue to be essential in mitigating the challenges in our future 'new normal.'
Autronica's AutroGuard Smoke Detectors Prevent Fire At Norway's National Sanctuary, The Nidaros Cathedral
During the evening of Tuesday, Dec. 8 someone attempted to set fire to Nidaros Cathedral - the world's northernmost medieval cathedral, built beginning in 1070, and Norway's national sanctuary located in the city of Trondheim. Luckily, the fire was quickly detected by Autronica Fire and Security's AutroGuard® protectors. The recently developed protector has technology that enables fast and reliable smoke detection. The Nidaros Cathedral is one of the first buildings where AutroGuard was installed. The fire was ignited on a wooden door from the outside of the Cathedral. It was in its early stages when two AutroGuard devices located in the sacristy quickly went into alarm. The Nidaros Cathedral fire alarm system has a direct connection to the local fire department and immediately alerted emergency first responders who extinguished the fire before it did any major damage. Technology that saves lives and invaluable buildings AutroGuard detector alerted the fire department quickly, so they could put out the fire and immediately start extracting smoke The new AutroGuard protector features a new MultiAngle/MultiWavelength optical chamber and two heat sensors as standard, and the chamber design allows smoke to enter the chamber faster than before. Together with advanced algorithms, the AutroGuard provides faster detection of fire while reducing nuisance alarms. Jan Tøndelstrand is the Operation and Security Manager at Nidaros Cathedral Restoration Workshop, the unit responsible for maintaining the Cathedral and its adjoining buildings. He was impressed by the speed of the protector and thankful the AutroGuard detector alerted the fire department quickly, so they could put out the fire and immediately start extracting smoke, preventing further damage to the historic Cathedral. Although the flame was small, the smoke had seeped into the sacristy within the Cathedral, where it was detected by the two AutroGuard devices at a very early stage. "Quick detection is the success factor for protecting the Cathedral, and I'm glad the fire was detected as soon as it was," said Tøndelstrand. Positive Outcome Autronica's Service Engineer, Lars Hammer, is also satisfied to see the result of years of development providing this positive outcome. "Naturally, we would prefer if the Cathedral fire alarm system was never put to the test, but when it happened, we were proud to see all the work we have put into this protector being so valuable." "We have already replaced the protector, and our technology team is studying it in our lab to see if there are lessons from this incident that can provide even more secure fire detection in the future," said Hammer. Outside fire protection an option In addition to AutroGuard protectors, Autronica Fire & Security also offers another solution that provides rapid response to arson and external fire sources: façade protection. The Archbishop's palace, an adjoining building to the Cathedral, utilizes this technology. It is especially beneficial for wooden facades. With this fire protection solution, a flame detector is placed directly on the façade and will alarm when it detects a flame, not waiting for the smoke to seep into the building. This solution is becoming more and more popular on historical buildings like churches and museums, as well as other buildings where arson is an increasing problem.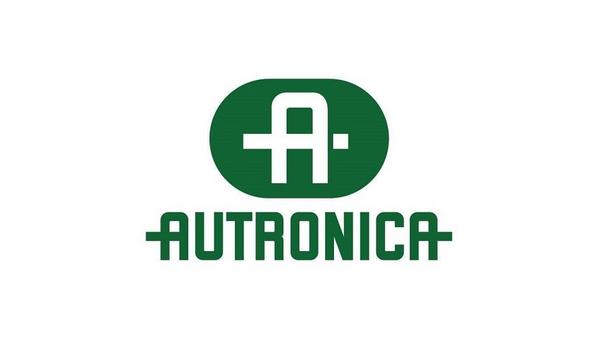 Autronica Announces SMM 2020 Exhibition For Maritime Industry To Feature Series Of Conferences
The world's event for the maritime industry: SMM, is the place where the maritime industry meets to find answers to the challenges of today and tomorrow. Its claim to provide insights is reflected in more than 90,000 square meters of exhibition space and a whole series of top-class specialist conferences. More than 2,200 exhibitors from 67 countries, including 29 national pavilions, and around 50,000 visitors from 125 nations made SMM 2018 an important industry event.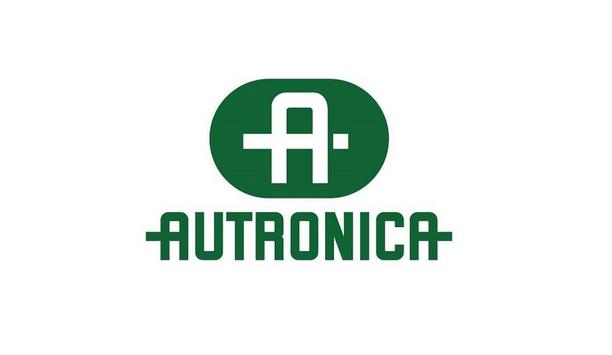 Autronica Announces Autrosense Cascade Smoke Detection Solution With Integration Capability
An AutroSense Cascade system consists of two basic module types: Display module – provides control and monitoring of detector modules Detector module – draws air from the risk area and samples it for smoke particles Up to eight detector modules can be controlled and monitored via one display module with each detector module capable of serving up to 250 m of combined sampling pipe. Display and detector module combinations are known as a cluster, with devices in the cluster communicating via RS485. This unique modular design allows for clusters to be non-distributed or distributed giving significant design advantages such as maximizing pipework coverage and reduced transport times. Integration with technologies AutroSense Cascade is not just about efficient and flexible system design, it also excels with simple user controls, detailed display information, connectivity and easy maintenance. From the designer through to the end-user, AutroSense Cascade provides benefits for everyone. AutroSense Cascade embraces exciting new design aspects integrated with proven features and technologies, such as ClassiFire® and waste gate technology. Whether it is providing early warning detection within a clean room environment or providing a problem-solving solution for harsh or unusual applications, AutroSense Cascade excels to provide a robust and reliable aspirating smoke detection solution.