The Emergency Services Show 2017 Type:

Trade show / Expo

20 - 21 Sep, 2017
Birmingham, United Kingdom (UK)
Hall 5, NEC, Birmingham, B40 1NT, United Kingdom (UK)
View on map
---
Event Overview:
The Emergency Services Show: It's All About You
Returning to Hall 5 at the NEC from 20th to 21st September 2017, The Emergency Services Show gives emergency responders access to the very best knowledge, training, technology, kit and support networks to prepare for future incidents and carry out their roles to the best of their ability. As recent major incidents in the UK have demonstrated all emergency services and partner agencies need to collaborate at every stage to co-ordinate effective response and recovery during emergency situations. This remains a strong focus of the show with the valuable learning and networking opportunities on offer. All aspects of The Emergency Services Show, including the exhibition, CPD-accredited seminars, and interactive challenges are free-to-attend, as is parking at the venue.
Major incidents reviewed
In the Lessons Learnt Theatre (sponsored by UCLan) emergency services and partner agencies will share their experiences of responding to real incidents. The British Red Cross for example will talk about its response to the Grenfell Tower fire, how it worked with and supported the local community and how this ties in with its new Community Reserve Volunteering project.
Merseyside Fire & Rescue Service will lead a session on the Wirral gas explosion, with co-speakers from Merseyside Police and Northwest Ambulance Service. There will also be a multi-agency case study of the Didcot Power Station building collapse.
The College of Paramedics will once again deliver a programme of free 30-minute CPD workshops. This year's programme includes a reflective account on the London bombings.
Health and wellbeing theatre
A new seminar theatre dedicated to the health and wellbeing of emergency services personnel will cover issues such as fitness, mental health and health and safety. Devon & Somerset Fire & Rescue Service for example will present a session on supporting firefighters dealing with the emotional impact of Emergency Medical Response.
Delegates will be updated on the blue light wellbeing framework for all emergency services being developed by The College of Policing in conjunction with Public Health England, and the Police Federation will be sharing details of its Protect the Protectors campaign which is calling for a change in legislation, leading to tougher sentences for those who assault emergency service workers.
Personal stories will be shared by a serving police officer who suffered a nervous breakdown and a paramedic diagnosed with Post Traumatic Stress Disorder (PTSD). Simon Lee, co-founder of the charity PTSD999 will present a session on living with PTSD.
Innovations for effective response
In the Innovations Theatre delegates will hear about the work undertaken by the Centre of Excellence for Information Sharing to reduce high demand on blue light services from local residents through education and intervention. There will also be a presentation on the capabilities of the NEXES app and the benefits this offers both call centre operatives and citizens, especially those with special or additional needs.
Air support will also be a key topic with a session on the latest developments in robotics and drones, and another showing how a fire service's drones are being used to complement multi-agency searches for missing persons.
Collaboration zone
In the networking hub of the show - The Collaboration Zone - over 80 voluntary groups, charities and NGOs will be sharing details of the support they offer, while members of other blue lights services will be available to discuss co-response, current trends and share ideas. Exhibitors include The Emergency Planning Society, Resilience Direct, Resilience Advisors Network, British APCO, Applied Psychological Sciences, Unison, Mountain Rescue England & Wales, HM Coastguard, Civil Air Patrol, British Red Cross, National Operational Guidance Programme, JESIP, Government Decontamination Services, Royal Society for the Prevention of Accidents and the Rail, Air and Marine Accident Investigation Branches, to name a few.
New names in the indoor and outdoor exhibition
Around the indoor and outdoor exhibition visitors will be able to see and handle the latest kit and discuss their needs with over 400 suppliers. Over 50 companies will be exhibiting at The Emergency Services Show for the first time. Many exhibitors will be demonstrating solutions and technology on their stands and water rescue demonstrations will take place on the Pendigo Lake outside the exhibition hall.
Extrication and first aid & trauma challenges
West Midlands Fire Service (WMFS) will be running an Extrication Challenge at The Emergency Services Show this year, supported and judged by the United Kingdom Rescue Organisation (UKRO). Road Traffic Collision scenarios will be cordoned off; however spectators will have the opportunity to get close up to the action which will be just a few metres from the simulation. Meanwhile a First Aid & Trauma Challenge will take place in an Educational Immersive Tent. Competing teams will experience visual and audio from an actual incident that has been set up and filmed specifically for the scenario. West Midlands Fire Service Casualty Simulation Group will be providing casualties with realistic make-up and prosthetics.
Road safety seminars
Running alongside the extrication and trauma challenges will be a dedicated Road Safety seminar programme with speakers from the Road Rescue Recovery Association, Highways England and the Air Ambulance Association. WMFS, in partnership with various vehicle manufacturers, will provide visitors with specialist information on the latest rescue tool equipment and vehicle technology.
---
Visitor Demographics:
Visitor Origin:
United Kingdom (UK)
Visitor demographic:

Emergency workers
Security professionals
---
Event organiser:
Organiser:
Broden Media Ltd
Address:
Robert Denholm House, Bletchingley Road, Nutfield, Surrey, United Kingdom (UK)
---
Upcoming events in United Kingdom (UK)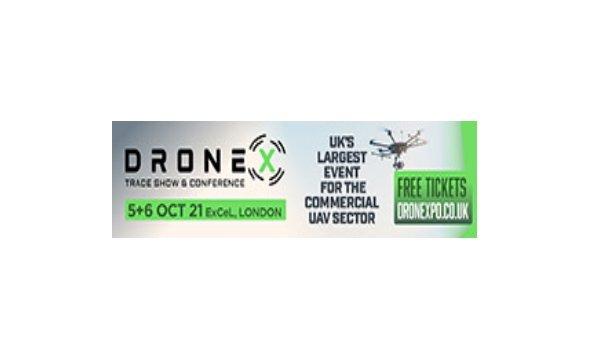 Drone X Tradeshow & Conference 2021
5 - 6 Oct, 2021
London, United Kingdom (UK)