Detector products updated recently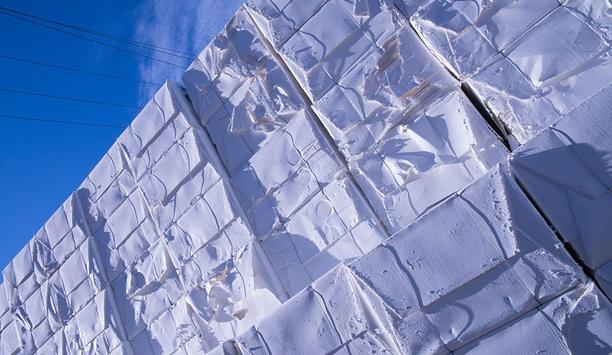 Fire Protection For Paper And Pulp Plants
There is a sense in some markets that the paper and pulp industry will decline owing to the digital technologies with which people interact every day. While this might be considered logical, the reality is completely different. In fact, the paper and pulp industry has experienced a steady growth and will continue to do so in 2021. Production of paper increased by more than 450% in the last decades and the demand of paperboard in the world is expected to grow significantly, driven by e-commerce and big retailers increasing their presence in the online sales universe. This sustained growth in production capacity and paper consumption presents several fire risks to companies and exposes communities that develop around paper mills, to the impact of disasters caused by these fire risks. Fire risks in the paper and pulp industry Paper and cardboard are combustible, but this is not the only fire risk found in these types of industries. Raw materials and finished goods storage are sensitive to fire. In addition, the paper making process includes several stages where fires can occur, due to hot surfaces or poor ventilation. The most relevant fire risks on a paper plant are: Storage Areas: As mentioned before, paper and cardboard are combustible. Solid paper blocks and reels have hard surfaces that don't ignite easily, but usually these reels can suffer minor damages or have loose sheets that significantly increase the fire risk. When paper reels are stacked in columns, gaps in the center can act as chimneys and when fires start in the bottom of the stack, this chimney effect will accelerate smoke and hot air spread, increasing vertical and horizontal flame spread. Wood and Bale storage fire risks Bale storage also presents a high fire risk, as loose materials are always present Raw materials for the paper making process can have two main sources, forestry products (mainly wood) or recycled cardboard and paper. Wood storage presents several challenges, especially due to wood chips that are highly combustible and, in some cases, even explosive. Bale storage also presents a high fire risk, as loose materials are always present. Fire in baled paper is difficult to extinguish and generates heavy smoke. In many recycling facilities, these paper bales are stored outdoors, where paper or rags soaked in flammable liquids, embedded between the paper sheets, can ignite resulting in a fast spreading fire. Chemicals, flammable liquids and gases In addition, it is possible to find different types of chemicals, flammable liquids and gases that are used in the paper making process. These materials have their own fire-related risks that need to be taken in consideration. Production Areas: In pulp factories, there are several long-distance conveyors that transport wood and wood chips. These conveyors constitute a fire risk and the most probable causes of fire are bearing damage, overheating of the conveyor and igniting chips in the environment. IR dryers, a common source of fire After the wood has been transported, chipped and digested, the paper making process becomes extremely humid, due to the large amounts of hot water and steam needed. But, as soon as the pulp fiber sheet starts to dry, the hot surfaces in contact with the paper sheets can be a source of ignition. IR dryers used in the process are also a common source of fire in the paper industry. When the sheet of paper is formed, close contact with reels and bearings moving fast can create static electricity that could ignite loose paper or airborne particles. Problems like these are likely to be more extensive in tissue mills. Paper dust is generated in certain parts of the process, especially where paper shits are slit or cut. Poorly insulated steam pipes lead to fire Poorly insulated steam pipes can ignite paper dust or even their own insulation materials. In addition, paper dust gathers in the ventilation grills of machinery, causing overheating and igniting as well. Heated oil is used in several parts of the process as well and if a malfunction occurs on the Hot Oil Roll systems, leaks might occur, exposing hot surfaces to this oil and causing ignitions. A paper mill has hydraulically operated machinery, where leaks or sprays might ignite as well. Service Areas: As in many other manufacturing facilities, several service areas can be found. Electrical and network equipment rooms have an inherent fire risk due to damaged wires or equipment, overheating or short circuits in high voltage circuits. Transformer and generator areas entail fire risks as well. High fire risk for boiler rooms Flammable gas distribution systems can be ignition sources, in case of leaks or damaged pipes or valves Hot water and steam are key components for the paper making process. For this reason, paper plants use high capacity boilers that can be powered by flammable liquids or gases. A high fire risk can be considered for boiler rooms. Flammable gas distribution systems can be ignition sources, in case of leaks or damaged pipes or valves. In addition to the fire risks mentioned in these areas, many maintenance operations can also pose fire risk, especially when hot works are being performed. Sparks caused by welding or the use of certain tools can ignite paper sheets or dust in the air. Poor housekeeping and buildup of paper dust, for example, increases the risk associated with maintenance and construction works. Prevention, the first line of defense According to the Health and Safety Executive from the United Kingdom, 60% of fires on paper mills are caused by machine faults and poor housekeeping. The first line of defense to avoid fire risks in paper plants is prevention. As mentioned before, a high number of fires in these types of facilities occur because of poor housekeeping and machine malfunction. The key is to identify the risks and possible ignition sources, and apply measures to minimize them. As in many industries, fire protection has two main components: Passive and Active protection. Passive fire protection measures Passive measures include fire rated walls, ceilings, and floors in the most critical areas. Chemical storage areas should be physically separated from other dangerous areas, if this is not possible then the walls separating areas should be fire rated and materials must be stored in a way that minimizes the risk of fire spread by radiation or conduction. Proper compartmentalization and intumescent protection of structural elements should be part of the package as well. Passive measures include proper ventilation and smoke control. As mentioned before, paper dust is a major fire risk, which is why ventilation and cleaning of hoods over the paper machine is important to minimize the possibility of ignition. Fire resisting construction should be designed with the following goals in mind: Protection of escape routes Form compartments to contain fires that might occur Separate areas of higher fire risk Protect load bearing and structural members to minimize risk of collapse Sprinkler systems, gas extinguishing systems and hose reels Active fire protection includes sprinkler systems, gas extinguishing systems and hose reels to support fire brigades Active fire protection includes sprinkler systems, gas extinguishing systems and hose reels to support fire brigades. Finished goods stored indoors should be protected with sprinkler systems and the same should be considered for chemical storage areas and certain raw materials. Paper bales, ideally should be protected by sprinklers that are suitably designed to cope with the height and located, in all cases, 3 meters above the level of bales stacked vertically (which should not exceed 5 meters height). Spark detectors in hoods, pipes and ventilation systems Dangerous sparks could be generated in several parts of the paper making process, which is why spark detectors must be installed in hoods, pipes, and ventilation systems. Water spray and CO2 systems can be used to protect machinery against these risks. Means to fight fires, like extinguishers and hose reels, should be provided to support fire brigades. All the elements should be properly identified and all personnel should be trained and made aware of the location of such devices. Importance of fire alarms Fire alarms are required in all paper mills and fire alarm call points should be provided in all locations, according to international guidelines, such as NFPA 72 or EN54. The spread of flames and smoke in paper, wood and chemical storage might become extremely fast. For this reason, early detection is critical. Many technologies might be applied in the different areas of a paper plant. Nevertheless, there are dusty or humid areas where regular heat or smoke detectors might fail under certain circumstances. For these areas, especially located outdoors, innovative state-of-the-art detection solutions might be applied, like Video Fire Detection (VFD). NFPA 72 standard for flame and smoke detection NFPA 72 provides guidelines to implement this technology for flame and smoke detection NFPA 72 provides guidelines to implement this technology for flame and smoke detection, opening interesting alternatives for designers and fire protection engineers. Many EHS managers and fire protection professionals selected VFD, because it is the only fire detection solution that effectively covered their needs. Many engineers, specialized in fire protection for paper plants, explained that they tested linear heat detection, aspiration smoke detection, IR/UV detectors and even beams, but none of these technologies performed as they needed on the dirtiest or more humid areas. Video Fire Detection (VFD) solutions Outdoor storage areas are often unprotected, because deploying flame or heat detection in large open areas can be costly and mostly ineffective. VFD solutions can detect smoke and flames in outdoor conditions, allowing the monitoring and protection of wood and paper bales in large areas. Fire detection and alarm systems should be designed with the following goals: Minimize risk of fires, including the use of fire detection technology in areas where regular detection technologies cannot be implemented or are not practical. Minimize risk of flame and smoke spread, with state-of-the-art detection algorithms that guarantee fast and effective detection. Also, reliable algorithms minimize the possibility of nuance or unwanted alarms. In case of a fire, fast detection gives occupants life-saving time to reach to a place of safety, before the flames and smoke have spread to dangerous levels. Global production of paper and pulp reached 490 million tons in 2020, with many industries and markets depended on the paper and pulp supply chain. That is why innovative ways to protect this supply chain, are key to sustain the paper market growth in the future.
The Impact Of The New Safety Bills
Mathew Baxter is the Founder and CEO of the echelon group with responsibility for the management of echelon Consultancy, Pretium Frameworks and echelon Improvement Partnerships. Mathew has spent most of his working life in the construction sector. The devastating Grenfell Tower fire has prompted what the government has referred to as 'the biggest change in building safety for a generation'. So what do the Building Safety and the Fire Safety Bills mean in terms of emergent legislation and is the housing industry prepared for substantive change on this scale? Fire Safety Bill Let's start with the new Fire Safety Bill, which has been designed to give clear definitive guidance principally around areas of responsibility for fire safety. One way of looking at the new Fire Safety Bill is as a piece of legislation designed to beef up the existing legislation, focused specifically around the envelope of the building. The Fire Safety Bill makes it clear that the person designated as responsible has undertaken a fire safety survey around exterior walls (including cladding, balconies and windows) and individual flat walls entrance doors, where they open onto common parts to make sure they are compliant and if not, then to take any necessary remedial action and precautions to make that building safe. We suspect that demand for fire experts may rapidly outstrip supply. Building Safety Bill The Building Safety Bill proposes a significant amount of consultation is going to be required with residents The Building Safety Bill proposes a significant amount of consultation is going to be required with residents. Every 'higher risk' property has to have a strategy around the program of change that it will need. Resident consultation exercises will result in organic documents that will live as long as that building is occupied. Ideally all stakeholders (for example repairs contractors) coming in and out of properties should be encouraged and trained to take a holistic view of that property, and to be prepared to raise an alert, if they see something that is not right, for example, a fire door that has been propped open. Checking and replacing old appliances Many fires are caused by residents' own appliances. Some local authorities are checking tenants' appliances and if they seem unsafe, either removing or disconnecting them and in some cases, they are also providing free replacements. Housing associations and landlords will need to demonstrate a comprehensive understanding of their property and stock. For example, if you have a cladded building, you need to know exactly what the specification of that cladding is. Not all cladding is equal and risk profiles vary. Intrusive surveys may be required to ascertain the exact construction and product used. There is still a clear issue that many building owners/managers are unsure of what their building is clad in and how the cladding is fixed for the building. Effectively, this is something landlords need to get a comprehensive understanding of immediately, for fear of very rapid enforcement action from the Local Authority. Adherence to fire safety regulation compliance Local Authorities are entirely within their rights to approach housing associations and ask for copies of the fire safety regulation compliance of these buildings and if it has not been done then they can take action and that can include decanting the whole building and ordering remedial works As previously mentioned, two new roles are also specified within the Building Safety Bill, that of the Accountable Person within an organization for fire safety and the Building Safety Manager. It is anticipated that the role of the Accountable Person role will need to be fulfilled by a senior member of staff within the client organization and the Building Safety Manager will have a high level of responsibility and accountability for maintaining the safety of the building. Competency frameworks and resident engagement strategies The Building Safety Bill may have a grace period, before it comes into force on existing buildings The Building Safety Bill may have a grace period, before it comes into force on existing buildings and elements that are likely to be included are already being discussed, for example competency frameworks, resident engagement strategies and two separate roles, namely Building Safety Managers and Accountable Person. One of the most significant changes that the Building Safety Bill will create is a new definition of buildings as 'higher risk' buildings. This category will obviously include high rise, but also student accommodation and supported living accommodation. High risk buildings Any building over 18 meters, or more than six floors high is immediately defined as high risk. The Bill also makes it clear that the new Building Safety Regulator (created under the Bill) can also add other buildings to the category at their discretion. The Bill places a lot more responsibility on landlords and owners of those buildings. In fact, the Accountable Person has legal responsibility for those buildings, as long as they are occupied. Assessment of fire safety risks Responsibilities include the assessment of fire safety risks, co-operation with any remedial action in terms of fire safety, the registration of high-rise buildings, building safety information and the appointment of the building safety manager. The Accountable Person has a duty to report the name and details of the Building Safety Manager to the Building Safety Regulator. This individual's contact details have to be available to everyone in the building, a safety case report has to be undertaken and managed along with a risk assessment and an ongoing strategy for the safety of the building and information provided to the new regulator. If the Building Safety Manager is found to be non-compliant then she/he risks a prison sentence. Many of the clients are appointing Building Safety Managers directly with a salary between £60,000 – £70,000. The guidance is that they should not look after more than five buildings each, as the responsibility carries too much weight for more and as such, this represents a significant resource for many landlords with a large portfolio of 'higher risk' buildings. Undefined transition period for Act rollout The new Building Safety Regulator will become the Building Control Authority for higher risk building There is expected to be an as yet undefined transition period before the Act applies to existing buildings. As well as the changes that will be necessary to existing buildings, it is essential that consideration is given to the design and thought process behind new developments and new builds. There is a whole new regime for the design and construction phase. The new Building Safety Regulator will become the Building Control Authority for higher risk buildings. Developers are no longer able to choose their building control authority at will. This imposes strict competency requirements on all duty holders working on higher risk buildings, including the client, the principal designer and principal contractor. Impact of the two safety bills The impact on these two Bills will have an enormous impact on leaseholders and indeed everyone involved in construction and building maintenance. The administrative burden and personal responsibility on those accountable will be equally enormous but, in our view, in the light of Grenfell, absolutely necessary. Our advice to all our clients is to start planning ahead and to develop a strategy of how they will deliver all the aspects of the Building Safety Bill once it becomes legislation.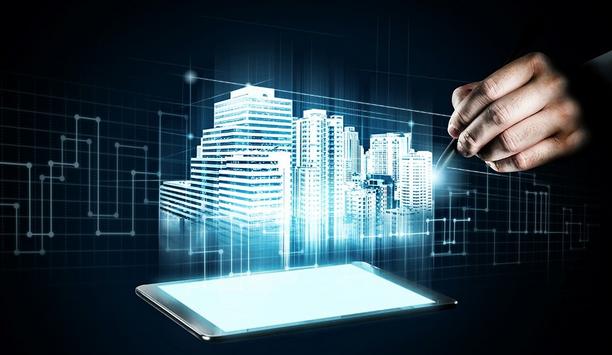 How Is Digital Adoption Helping To Improve Fire Safety In Construction?
As Grenfell remains a chilling reminder of the importance of fire safety in construction, new digital methods are now being adopted to guarantee the safety of end users. But how is digitization helping and how will this further advance fire safety during the wider construction process? There's no doubt that the past five years have had a profound effect on the construction industry. Events such as the 2017 Grenfell Tower fire disaster have forced the industry to sit-up and rethink the processes it currently has in place. Campaign for a complete system overhaul The result has been a campaign for a complete system overhaul. Advocates for change, such as Dame Judith Hackitt, are now speaking at length of a 'broken industry' and how without major reform, the construction industry will never reach acceptable levels of safety. Yet hope is on the horizon and as is often the case with such events, they can and must serve as a catalyst for major change. Hackitt's inquiry into building regulations and fire safety, following Grenfell, revealed a need for greater fail safes and a requirement for what Hackitt termed as 'The Golden Thread' of information. This is an accurate record of a building, providing a timeline of what has gone into the structure, from design to occupation and its ongoing maintenance. By having this in place, the industry can then deliver full transparency and accountability to help keep end users safe. Introduction of new building safety regulator Hackitt's inquiry into building regulations and fire safety, following Grenfell, revealed a need for greater fail safesA further response has been the introduction of a new building safety regulator and new construction product regulator, both of which represent a landmark moment not just in fire safety, but improved levels of safety across the board. The first, which is under the Health and Safety Executive, will oversee the safety and performance of all buildings with a new, more stringent framework for higher-risk builds. The latter, (the construction product regulator), will be aimed at manufacturers to ensure that their products are safe, before being sold and that they abide by pre-determined levels of industry safety. If products aren't deemed fit for purpose, these stricter measures will grant the regulator the power to remove products, revoke building safety certifications, as well as prosecute those who attempt to side-step rules. Building Safety Bill Speaking at the Construction Leaders' Summit in February 2020, Hackitt explained that the Building Safety Bill and the creation of the new regulators will help the sector to change both technically and culturally, moving away from decisions that result in the 'cheapest solution', to one where safety and quality become paramount. Hackitt also warned that the regulators will have real bite. She said, "It will not look to see you have merely followed the rules, but check the building is safe from planning to occupation and you've done everything in your power to ensure this." New laws post building regulations and fire safety review New laws have also been introduced since Hackitt's review of building regulations and fire safety New laws have also been introduced since Hackitt's review of building regulations and fire safety. In April of 2020, UK Housing Secretary, Robert Jenrick announced a series of measures comprising of what he called 'the biggest change in building safety for a generation.' These were changes that applied to multi-occupancy buildings of 18 meters and above, or six stories, whichever is reached first. For buildings in-scope, a duty holder regime will apply, with a Client, Principal Designer and Principal Contractor. The contractor and designers will have to demonstrate that the building is safe and the ability of the duty-holder to choose which building control body to oversee the removal of the construction/refurbishment. To make sure the regulation is followed, there are gateway points at various stages, requiring regulator sign-off before the project can move forward. The sign-off procedure can then only take place once the right evidence is in place. Before residents are allowed to occupy the building, a full digital documentation will have to be provided which includes drawings and datasets and any design changes will need to be amended, signed-off and recorded. The need for digital adoption It's clear that with so many changes coming into play that a new way of working is needed, with the needle pointing towards digital adoption as an answer to these issues. One of its main benefits is that it gives specifiers, contractors and residents the ability to access extensive datasets on specific fire related products. This feature plays a huge role in guaranteeing the safety of buildings and end users, by supplying them with the most up-to-date information and the latest in industry laws and regulations. If the industry is to iron-out the risk of products being 'mis-specified', then architects must be given a vehicle to access this information as easily as possible. Rise in use of digital tools, 3D and data Another example is the recent changes to the RIBA Plan of Work – the industry blueprint for the process management of a build. While this still remains as the 'go-to' map for how a construction process should take place, digital innovation continues to transform many aspects of its project workflow. This can be seen in the likes of 'Part 3 – Changing Processes' where the use of digital tools is helping to shift the balance away from 2D information towards 3D and data. Digital site surveys are also becoming the norm, using cloud surveys, photogrammetry, lidar sensors and the ability to mount cameras on drones, to help with the success of projects. BIM (Building Information Modeling) BIM can be used to improve the design, construction and operation of buildings, making them safer for end users Feeding into this is also the greater use of BIM (Building Information Modeling). This digital approach can be used to improve the design, construction and operation of buildings, making them safer for end users. Again, it's a concept that has been around for some time, but the recent shift in perceptions has allowed this way of working to flourish, with three quarters of specifiers now using BIM, compared to just one in ten a decade ago. Digitization – The only way forward It's obvious to see that shifting to digital has an immeasurable benefit to the future of the construction industry. Not only do digital tools improve standards, reduce mistakes and improve record keeping and auditing at every stage, but it also keeps costs down and drives up quality. From previous history, we've seen that the construction industry is notorious for dragging its heels when it comes to change, but as we've seen so far, the quicker it adopts this way of thinking, the quicker improvements in fire safety and compliance can be achieved. 'Build Back Better' We've heard the government talk of 'Build Back Better' and the digitization of the industry will hold all the keys to ensuring this is possible. If nothing else, the construction industry owes it to the victims and survivors of the Grenfell fire tragedy to make sure that all is being done to eradicate the chances of future mistakes from happening again.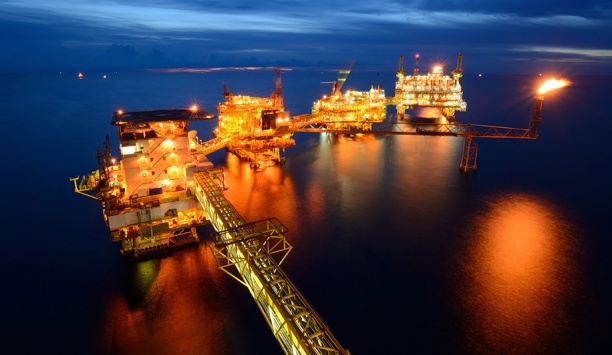 Preventing Fire In The Oil And Gas Environment - A Timely Solution
The risks associated with fire in the petrochemical industry, whether it be on production platforms at sea or on shore at oil terminals and storage facilities, have been brought into sharp focus by a number of high profile incidents, resulting in tremendous damage to infrastructure and sadly, in some extreme cases, the large-scale loss of life. This has caused the industry to look at new approaches such as Video Smoke Detection (VSD) to protect key elements of their infrastructure and to ensure the safety of workers by providing early fire detection. Back in 1988, the devastation wrought by the world's worst offshore oil disaster on the Piper Alpha platform in the North Sea was a major shock and wake-up call to the sector. In this case, a gas leak resulted in blasts on the rig and sparked a major fire, which engulfed the structure - then the largest platform in the North Sea - leading to 167 fatalities. The world's worst offshore oil disaster on the Piper Alpha platform in the North Sea was a major shock and wake-up call This traumatic event demonstrated all too clearly the hazardous nature of the oil and gas environment, and the serious repercussions that occur when problems are not detected early enough and a fire is allowed to take hold. Hazardous Oil And Gas Environments More recently - in December 2005 - we were again reminded of the ever-present danger, this time manifested in the biggest blaze seen in the UK since World War II, at Hertfordshire Oil Storage Terminal in Buncefield, near Hemel Hempstead. Prior to the fire, the terminal was handling 2.37 million metric tonnes of oil products annually. The problem at Buncefield resulted from the overflowing of unleaded petrol being pumped into a storage tank. A rich fuel and air vapour rapidly formed and spread across the site and set off a number of major explosions - heard for miles around - and an associated fire. This unprecedented incident took in 20 storage tanks and caused extensive damage to the site and adjacent business premises, and the evacuation of a significant area around the facility. So what measures can be taken to help minimise the fire hazards in this sort of environment and provide an early warning of fire, to protect key assets against the potential of a problem escalating into a full scale disaster, if left unchecked? The risks associated with fire in the petrochemical industry have been brought into sharp focus by a number of high profile incidents A technology based on the intelligent analysis of video surveillance images is being increasingly deployed to protect such valuable assets from fire. This solution is aptly referred to as Video Smoke Detection (VSD) - a technology pioneered by D-Tec - and is a capability that is now operational in a wide range of sites worldwide. Typical projects, across the petrochemicals industry, include for example using video smoke detection to protect the generator rooms on North Sea rigs. These assets are essential to the smooth and ongoing operation of the multi-million pound platforms and are particularly challenging installations, as they are prone to heavy vibration and atmospheric contamination. Another application is the monitoring of a huge on-shore oil terminal connected to oil-fields. Benefits Of Video Smoke Detection Typical projects, across the petrochemicals industry, include using video smoke detection to protect the generator rooms on North Sea rigs The beauty of VSD is that it takes detection to the fire rather than waiting for the fire to come to the detector. This approach is ideally suited to the large, extensive nature of oil terminals and platforms where it is just not practical to cost-effectively place conventional detectors close enough to the area of risk to provide the required level of fire detection. In extensive structures or sites covering a large geographic area, there is a high reliance - as far as traditional fire detection solutions are concerned - of smoke overcoming distance before being detected. This can mean that with conventional detectors, it can be many minutes before a fire alarm is activated - if at all - making it much more problematic to tackle a blaze, as it is likely to have reached a more advanced stage. Given the speed that fires can grow in such a combustible environment, early smoke detection is even more critical for the oil and gas industry. Thankfully, distance is not a limitation faced by Video Smoke Detection (VSD), as this technology is able to utilize images from standard video surveillance cameras and analyze these, by applying sophisticated algorithms to detect smoke. By programming the software to look for anticipated motion patterns of smoke over a specified area within the range of a camera image, and looking for pixel changes, VSD has the potential to deliver an exceptionally fast response - typically in seconds. Crucially, once smoke has been detected, the system can alert the operator as well as deliver a visual representation of the smoke on the system's monitor. Consequently, VSD is not reliant on the proximity of smoke to a detector; whether the camera is 10 or 100 metres away from a risk area, VSD will detect smoke in the same amount of time. Although it is claimed that other camera-based systems are able to detect smoke, the reality is that these are really motion detectors or obscuration-change detectors which are unable to differentiate between smoke and other sources of movement and hence are prone to false smoke alarms. In terms of practicality, the cameras associated with VSD can be fixed in conveniently accessible places, rather than being positioned well out of reach, as is the case with conventional detectors. Additionally, as video surveillance can cover a much larger area, fewer cameras would be required, compared to smoke detectors, for a given size of oil platform. It may also be possible to take advantage of already installed security cameras for some of the monitoring. VSD has the potential to deliver an exceptionally fast response by tracking smoke motion patterns IP Enhances Visual Smoke Detection Capabilities VSD's capabilities have been further enhanced by the potential for camera images and alarms to be distributed, for review, over a network to a number of viewing locations. This is being realized through solutions that readily integrate the well-recognized advantages of VSD with IP (Internet Protocol) based functionality. In practice, this advance means that, for ease of management, it is perfectly possible for a number of geographically dispersed oil rigs to be monitored from the same control room, and more to be added should the need arise. This can also be invaluable for unmanned platforms where, should an alarm be activated; the remote operator actually has a visual indication of what is going on. It is perfectly possible for a number of geographically dispersed oil rigs to be monitored from the same control room As a consequence, an operator can make an informed decision there and then as to whether a firefighting team needs to be sent to the platform. This is in contrast to more conventional smoke alarm systems, which just sound an alarm without the possibility of ascertaining the severity of an incident without automatically paying a visit - a costly process. There is also the ability, with this flexible approach to VSD, for changes to configuration, testing and diagnosis to be carried out remotely - reducing cost and minimizing delay. Integrating Smoke And Flame Detection Another big leap forward with VSD is the potential, for the first time, to combine smoke and flame detection. This is ideal for more hazardous situations, such as those thrown up by the petrochemical industry. A key benefit of the application of an advanced flame detection algorithm - in addition to smoke detection - is that it is now perfectly possible to deliver a layered response, typically alarming on smoke first and then confirming again if fire appears. There is also the potential for the application of this capability in designated areas at night where flame rather than smoke is likely to be the most visible sign of an incident. Fast Track Detection For Effective Fire Protection The message to fire and safety professionals concerned with the petrochemical industry is this: Now is the right time to look again at Video Smoke Detection (VSD) for key projects, whether it be an oil refinery on land or a production platform at sea. Ultimately, the effectiveness and ease of installation of VSD, particularly in the shape of the networkable and dual smoke and flame detection capabilities, makes a compelling case for adopting this technology, where conventional approaches are simply not going to provide the early warning necessary to minimise the very real risks associated with fire. D-Tec's FireVu Video Smoke Detection Systems Deployed At King Khalid International Airport's Royal Maintenance Complex
D-Tec's FireVu detection systems will detect any possible occurences of fire inside the hangar saving both life and property D-Tec provides Royal Maintenance hangars with fast and reliable video smoke detection systems. Networkable CCTV-based FireVu VSD (Video Smoke Detection) systems from D-Tec part of AD Group have been supplied and commissioned by BSS-ME, its partner in the Middle East, for five large (90 m (L) x 90m (H) x 33 m (W)) hangars at the Royal Maintenance complex at King Khalid International Airport 35 kilometres north of Riyadh, Saudi Arabia. This application further extends the growing installation base of VSD in the Middle East region. In terms of the final installation the CCTV-based Video Smoke Detection solution adopted for the Royal Maintenance complex consists of eight cameras carefully positioned around each hangar with these in turn connected to two four channel FireVu systems, giving a total of 40 cameras and 10 FireVu units across the project. With regards to the actual selection process for D-Tec's Video Smoke Detection (VSD) at the Riyadh Airport project, according to Malcolm Gatenby, Sales Director at BSS-ME, it came into the picture at a relatively late stage: "Initially linear heat detection had been specified in the open roof void of the new hangars as the primary means of fire detection, however this decision changed in preference to the faster and potentially more reliable CCTV-based FireVu VSD system solution following a presentation by BSS-ME to the client, specialist fire and security contractor - Modern Building Est.(Riyadh), and the main contractor, Saudi Oger." The decision to discard linear heat detection and ultimately move to Video Smoke Detection was driven, in part, by the significant installation savings which BSS-ME was able to demonstrate around 35% less than the original solution (if all the installation and fixing of linear cables is included). Crucially, by using the CCTV cameras specified for the project and being able to link-in to the IT network the VSD solution did not require extensive additional works or cabling. D-Tec's VSD systems were deployed at 5 hangars at the Royal Maintenance complex at King Khalid International Airport Another key advantage, highlighted by BSS-ME, was the proven speed of response offered by VSD which makes it so attractive for voluminous aircraft hangar projects. The detection of smoke at source which D-Tec's FireVu offers by applying sophisticated algorithms to CCTV images, so whether the camera is 10 or 100 metres away time to alarm is the same, is especially critical in a hangar given the high value of the aircraft that are maintained there. Commented Malcolm Gatenby: "In the case of Riyadh the large-scale hangars are designed to be able to house aircraft as large as the Boeing 747. The drawback with a linear heat cable being used in this case is that, realistically, temperatures would have to reach 75 degrees Centigrade on the roof before an alarm would be raised which, with factors such as stratification and temperature layering, can be minutes rather than seconds, with the consequences which flow from this in terms of whether an incident can be tackled before a fire has the chance to take hold. As a result, there were real concerns that if the project had moved forward with linear heat cables, in the event of fire, serious damage could,potentially, be caused to the parked aircraft by the time either the smoke or heat reached the detectors." Construction of the five new hangars at Riyadh started in June 2009 and was completed in April 2010. The commissioning and testing of the FireVu systems took place over a four-day period to ensure that the camera views in each hangar were optimised for the Video Smoke Detection's operation leaving no critical gaps in coverage - and training was also provided by BSS-ME for the client's personnel who would ultimately be controlling the user-friendly system. The smoke testing proved to be extremely successful and all the parties involved were impressed with the speed of response, typically in under 10 seconds, which was in line with expectations and the fact that no false alarms were generated by D-Tec's FireVu system. Undoubtedly, the number of VSD reference sites which now exist across the Middle East also helped to persuade the client to change to FireVu. Said Malcolm Gatenby: "From a BSS-ME perspective we have now provided D-Tec's VSD solutions for a number of landmark projects in the region, including the world's largest privately-owned aircraft hangar the massive Royal Airwing Hangar complex at the Dubai International Airport in UAE and the Royal Hangar at Seeb International Airport, Oman." "In addition to the project at the Royal Maintenance complex at Riyadh, which has now been commissioned, FireVu Video Smoke Detection from D-Tec will soon be operational in a further three hangars in Saudi Arabia, this time at Jeddah Airport." Iconic Landmark Protected By Video Smoke Detection Technology
CCTV video smoke detection has been developed with new enhancements by D-Tec Hilson Moran Partnership enquiries led to D-Tec, the inventors and developers of the CCTV Video Smoke Detection (VSD) technology. The new headquarters for Swiss Re's UK operations in the City of London is a remarkable building rising to 180m the 40-storey structure, incorporating advanced methods of planning, design and construction. One unique design feature is the six lightwells on every floor spiralling at 5-degree angles from the floor above down the building. As the lightwells form a natural source of ventilation throughout the structure it was imperative that an early form of smoke detection was applied to these areas as smoke would most certainly travel through these areas in the event of fire. Hilson Moran Partnership (HMP), the Building Services Consulting Engineer, was charged with the responsibility to find the most efficient fire detection system to protect these areas. The use of systems involving conventional smoke detectors such as beam detectors or aspirated smoke detection systems were all considered and discounted for different reasons. Also, the Architect wanted to keep the areas as 'clutter free' as possible so as to retain the aesthetic features of the lightwells. HMP's enquiries led to D-Tec, the inventors and developers of the CCTV Video Smoke Detection (VSD) technology. Demonstrations of the technology were arranged so that the Client Swiss Re, The Architects, The District Surveyor and the Main Contractor. The demonstration was carried out in the new Swiss Re Tower where a 30 second burn smoke pellet was ignited on the fourth floor and a camera set up on the ninth floor. Upon ignition the system picked up the smoke within thirty seconds. Several tests were made and all gave similar detection rates. One of the key issues identified during testing was that the smoke did not follow the same flow patterns as the testing progressed. This was good news for the VSD System as it does not rely on smoke reaching a specific point so it can detect the smoke no matter what the airflow direction. D-Tec delivers smoke detection with minimum amount of disruption It was agreed that a six-camera system would protect the light wells, the same technology would also be applied in the main lobby where the existing security cameras would be used also for fire protection. The lobby height was 6.5 m and again the Architects specified the minimum of services' clutter. By running D-Tec software on 6 of the security cameras, smoke detection was achieved with the minimum of disruption. The installation was carried out in phases to fit in with the main construction schedule. In essence the system was integrated with the security CCTV System, the main Fire Panel and the Building Management System. The District Surveyor was very impressed with the technology and believes that many other buildings will benefit from using the VSD Technology, especially when large atriums are becoming more popular with designers, coupled with the fact that the same CCTV security cameras can be used as fire detectors means that the system becomes a cost effective viable solution.