Intelagard DECONTAMINATION EQUIPMENT
(5)
Browse DECONTAMINATION EQUIPMENT
Decontamination System products updated recently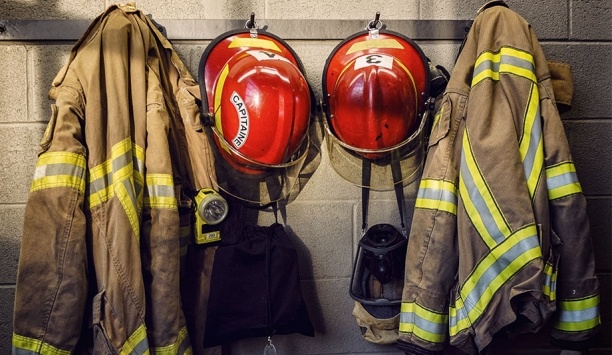 Firefighter Uniform Adapts To Cancer Risk, Active Shooter Threat
More than an outfit. More thought than one leg at a time. Putting on the uniform is not just an ordinary daily task, but a habitual part of preparing for the unexpected. Yes, a firefighter's uniform is more than an outfit. Think about who is wearing it and the risks they are exposed to on a daily basis. The firefighter comes from a long line of heroes, a brotherhood and sisterhood, with traditions to uphold and a reputation to maintain. Their uniform is no different. Its historical navy-blue threads. Classic, professional appearance. Tactical features. Technology-driven fabric. Over time, the uniform's engineering has needed to adapt with new designs and react to worsened exposures and more dangerous rescue missions. The 21st Century firefighter's uniform is unique and specific to the job with current trends fixating on the best user experience while future plans focus on preventative and safety measures due to increased societal and architectural risks. Comfortable firefighter uniform So, what does the 21st Century firefighter want? Comfort. Beyond Personal Protective Equipment, it is an overwhelming plea for a more comfortable uniform to wear. This includes garments that are easy "wash and wear" materials that do not require additional ironing. Firefighters do not want to lose the professional appearance or tactical functionality of the uniform The trend calls for lightweight, breathable, cool-weather wear that is less restrictive and offers more give and more stretch so firefighters can perform their job responsibilities more efficiently. However, they do not want to lose the professional appearance or tactical functionality of the uniform. "We need something that looks presentable every time," said Chief Robert Burdette of Grand Blanc Fire Department, Michigan. Additionally, more firefighters are also starting to wear polo shirts or mesh T-shirts under their Turnout gear, for a lighter weight, more breathable option from the traditional uniform shirt. The trend calls for lightweight, breathable, cool-weather wear that is less restrictive Risk of cancer Unfortunately, comfort is not the only concern firefighters have when it comes to uniforms, or their safety in general. As risky and demanding of a profession the fire service can be, the fires have proven not to be the most hazardous or life threatening. According to the Firefighter Cancer Support Network, "Cancer is the most dangerous threat to firefighter health and safety today." A study conducted by the National Institute for Occupational Safety and Health (NIOSH) concluded that firefighters have a 9% increased chance of being diagnosed with cancer and a 14% increased chance to die from cancer compared to the general United States population. Chief Dennis Jenkerson of the St. Louis Fire Department in Missouri is one of many chiefs actively fighting these statistics. Responsible for 32 firehouses, Jenkerson has witnessed the reality of this threat with the loss of four of his own and understands the validity of the situation. For the last 18 months, the St. Louis Fire Department has made headway implementing a drastic culture change by evaluating everything from equipment, apparel, lifestyle and more. Cancer affecting firefighters "It is so prevalent that everything we do anymore has to do with some emphasis on protecting firefighters from getting cancer," said Chief Mike Ramm of Sylvania Township Fire Department, Ohio. "Cancer is the most dangerous threat to firefighter health and safety today" According to the Firefighter Cancer Support Network, the cancers that have mostly affected firefighters are respiratory (lung, mesothelioma), gastrointestinal (oral cavity, esophageal, large intestine) and kidney. "Testicular cancer is through the roof," added Jenkerson, who has pushed his firefighters to get tested for cancers earlier than normally necessary. He also explained that the imagery of a firefighter drinking from a fire hydrant can no longer happen. He emphasized the importance of cleaning up instantly after every fire. Think of the simple act of removing grimy gloves after a call – at least one hand has been exposed to the cancerous contaminants if it was accidentally used to take off the other glove. If that unwashed, contaminated hand touches food that goes into the mouth of the firefighter, he/she is essentially eating what may cause esophageal, oral cavity or gastric cancers. Cancer is the most dangerous threat to firefighter health and safety today According to the International Association of Fire Fighters (IAFF) via the Firefighter Cancer Support Network, cancer caused 61% of the career firefighter line-of-duty deaths from January 1, 2002 to March 31, 2017. Additionally, 70% of the line-of-duty deaths for career firefighters were because of cancer in 2016. Unfortunately, this hazard is not going away any time soon. The new building materials and new house furnishings have become the culprit for this major concern. These materials are man-made and are not of natural resources. When burned, they create deadly carcinogens that the firefighters are getting exposed to firsthand. Immediate decontamination process Jenkerson's implementation of a culture change includes an immediate decontamination process following a fire, which involves getting hosed with water, cleansing wipes for all soft tissue areas of the body and an immediate shower back at the station. "Any place you can get a five degree rise in skin temperature, the absorption level goes up 10 times," Jenkerson warned. His firefighters are instructed to remove their bunker gear, uniform, helmet and all other equipment right away that get immediately washed once they have returned to the station. Hems, collars, cuffs and cargo pockets are areas of the uniform where toxins get caught He also restricts all firefighters and EMTs from going on a second run until they have showered and have put on a new, clean set of clothes, all the way down to their underwear. "There are no two-runs. We have to get this stuff off [of them]." Uniform manufacturers are tasked with finding a solution to help facilitate Jenkerson's and other Fire Chiefs' visions by designing a uniform with as little gaps and fold-over materials as possible. "Everything needs to be sealed tight," Jenkerson explained. Hems, collars, cuffs and cargo pockets are all areas of the uniform where toxins get caught. A lightweight shirt option that offers a crew collar with a two to three button placket and a lightweight, ventilated hidden cargo pant could be the future of fire uniforms. "There isn't another profession that has the thousands of dangers that we have every day," Ramm explained. Additional and ongoing efforts currently underway according to the NFPA Journal, include those by the Firefighter Cancer Support Network, the Congressional Firefighter Cancer Registry, the Fire Protection Research Foundation, the FPRF Campaign for Fire Service Contamination Control, and the International Association of Firefighters. Active shooter emergency response Firefighters and EMTs increasingly need to wear bullet proof vests with the surge in active shooter calls An additional and unfortunate trend that is also sweeping the nation is the need for firefighters and EMTs to wear bullet proof vests. Departments are trying their best to arm their men and women with this protection along with ballistic helmets in certain regions due to the surge in active shooter calls. "In areas that have a lot of gang-related activity, [bullet proof vests] would be beneficial," said Jason Reyes of Allen Fire Department, Texas. "Sometimes you go on calls when the city doesn't have enough police to respond to calls, which creates a situation that leaves firefighters unprotected and vulnerable." Currently the market has ballistic vests available that can either be worn over or under a firefighter's uniform and under their bunker gear. Uniform manufacturers also offer an external vest carrier option that is worn over a firefighter's uniform to look like part of the uniform shirt to maintain a professional appearance. Distinguishing firefighters from law enforcement "Firefighters find themselves becoming targets more and more these days," added Deputy Chief of Operations Dwayne Jamison of Bartow County Fire Department, Georgia. "Many departments, including my own, are looking to outfit their firefighters with bullet proof vests." Although this trend has not affected every region, industry experts can see the need becoming more widespread if threats continue to increase the way they have been. Along the same lines, firefighters want to be identified as firefighters and not mistaken for law enforcement. "We don't want to look like police," Jenkerson said. "We want to be identified as firefighters. Even if it takes a different stripe." When it comes to uniform trends for firefighters, it is clear there is more to focus on than the technical details. For many fire departments, future trends could serve as a tool to prevent deadly toxins from being absorbed and from lethal bullets puncturing unprotected firefighters and EMTs. The uniform is more than an outfit. With a larger purpose than to shield a body, the uniform goes beyond the navy-blue threads, professional appearance and tactical features to one day supporting what could be a lifesaving concept. Sources Firefighter Cancer Support Network, Preventing Cancer in the Fire Service National Fire Protection Association, Firefighters and Cancer NFPA Journal, Fast Track: Some of the national efforts underway to fight cancer in the fire service; Roman, Jesse; 2017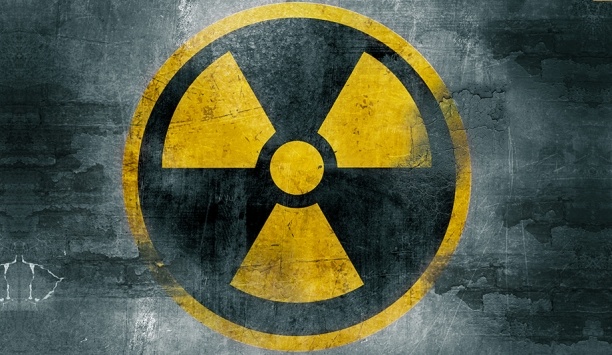 Saving Lives And Property During And After A CBRN Event
The speed and efficiency of CBRN response are critical to its success Michael Peters and John Breedlove of Intelagard, Inc., industry leaders in CBRN decontamination and containment and fire suppression, explain how best to prepare for and respond to a CBRN incident. "CBRN responders, you must honestly assess your current capabilities to determine what is needed to strengthen the effective response to a CBRN incident. Your initial response will have a dramatic impact on the final outcome. Consider collateral and residual damage factors. Continue to develop or improve capabilities over time following a defined plan. Many of the technologies used in response to an incident may also be used as every day tools. The first signs of a CBRN event may be discovered via hindsight. Indications may be subtle or hard to separate from normal "background" levels. "Eyes on the street" such as doctors, businessmen, public transportation workers and teachers should be trained to look for and report signs of a possible incident. As soon as an incident is recognized, response time and effectiveness are critical. Initial actions for maximum response efficiency can lessen the need for remediation later. Recognize and plan for the impacts of an imprecise response - and remember to never assume that a situation is safe. Chemical weapons are simple to make and deploy. Typically, a limited area is affected, yet impacts may be devastating. Biological threats may be manmade, such as the 2001 anthrax mailings in the US, or naturally occurring, such as avian flu or tuberculosis. Dirty bombs (Radiological Dispersion Devices, or RDD) may not include an explosive device. There may be no bang or any other obvious clue that a release has even taken place. Discovery may be after-the-fact, when people exhibit symptoms or with remote detection monitors. The technology and materials for dirty bombs and improvised nuclear devices are not hard to acquire. While a radiological attack may be primarily economic, contamination of historic or symbolic targets can generate significant psychological impacts along with related terror and panic. A plan of recovery is critical for symbolic, historic, governmental or financial targets where demolition and abandonment are not viable options. Take action now. Demystify the process. Make event drills as common as fire drills, to eliminate terror as a factor. Focus on an effective response to maximize recovery while minimizing long term damage (including economic and psychological). Employ tools for CBRN recovery that may be used for additional applications while waiting for that day. The more frequent the use, the better trained personnel will be for effective response. Consider your resources - do you have enough CRBN-trained responders? Emergency responders should consider a number of alternate routes to any locale in case critical infrastructure is damaged. Local responders trained on pre-positioned equipment may provide the most effective and timely response. Consider the resources that you have that are functional and available during planning exercises. There may be abandoned vehicles, broken gas and water mains, uncontrolled fires, downed power lines, impassable roads, frantic parents trying to find children, scared children looking for parents and more at the scene of an incident. Do you have an adequate number of trained responders with resources to deal with these factors? Civilian responders should know how to shut off air intake systems in the buildings where they work and live, where their children go to school, and possibly where they shop to keep from drawing contaminated air into the building, and making the situation much worse. What plans are in place in case water systems fail or become contaminated? Contaminated water can't be used to fight fire without spreading contamination. How will you know if the water is safe? What's the plan if water can't be used? Who knows the flow pattern of storm water drain systems? If the water is contaminated, what impact may it have? What's the plan to stop or divert the flow of contaminated water? How are you going to handle contaminated waste, and where are you going to dispose of it? Who is responsible for the waste stream and impacts? More citizens than just traditional first responders should be trained. Consider including teachers, transportation workers, civic leaders, and others. Equip responders in advance, which may include personal protective equipment in high-risk areas. Responders must be able to immediately respond to the initial incident with pre-positioned equipment and supplies, and be well trained. Have secondary response capabilities available to recover impacted areas to limit economic damage. Establish personnel to deal with human impacts (injured and dead), other personnel to deal with impacted physical locations to minimize economic impact, and another group to minimize psychological impacts (to deal with panic, help connect parents with children, know where the injured have been transported, and effect rumor control). Advanced familiarity with response tools is critical. Make them every day tools so when emotions are intensified, rather than paralysis, people will take action. Prepare for panic, which may exacerbate the problem and make contamination control more difficult. Take charge and have a viable, effective plan. Have means ready to identify contaminant(s), including levels and extent. Identify the contaminated area, control the spread, and keep responders safe. Transport the injured and dead. Pre-identify hospitals and morgues, and consider transportation options if the infrastructure is down or if individuals, alive and dead, are contaminated. Don't make the situation worse. For example, an RDD spreads radiological contaminants. While tacking the contaminants in place is required, using available materials such as paint or oil to tack contaminants in place will make recovery more difficult. Not only is the area still contaminated, now you have to remove the paint or oil as well. Consider a combined solution for immediate deployment. A well chosen decontaminant may be used for both chemical and biological agents and is benign to equipment, PPE and the environment. Use the same solution for industrial accidents, natural biological events (H5N1, TB, staph infections etc.), and other domestic applications. That makes the solution more broad spectrum, and provides opportunities for hands on training. Keep up with evolving CBRN weapons. Decontaminants must be designed to remediate sophisticated weaponized agents as well as common materials, such as mold and bacteria, to make the solution more cost effective. It also allows for cross training and increased familiarity with technology, equipment and procedures. Utilize the same deployment systems for CBRN events, fire suppression, mold remediation, vapor suppression and HAZMAT response. Deployment systems such as those offered by Intelagard are scaleable and economical, and can be used for all of these applications and more. The more applications for the deployment system, the more economical it becomes and the more training opportunities present themselves. Choose scalable deployment systems to stretch between large- and small-scale hazmat and CBRN applications What resources do you already have? What could be pressed into service in an emergency? Recovery of radiologically contaminated extraction solutions can be completed by using modified everyday equipment. It can be truck mounted, using manifolds for large recovery operations, or smaller systems for localized recovery. Commercial evaporation units are available for radiological waste concentration. Grouting concentrated radiological waste is an economical approach for disposal. Commercially available waste treatment equipment may be utilized in emergency situations for waste handling. This is an identifiable, existing resource which may be repurposed in an emergency. A cement mixer might also be used. You may have more resources than you realize. All of these items must be integrated into a cohesive plan prior to an actual event. While it is tempting to save the budget, chances are good that your responsibility is to save lives and property. Using multi-functional deployment systems and decontamination solutions appropriate for multiple purposes is economical AND will provide you with the tools you need to save lives and property. Being caught unprepared will cost much more in terms of lives and property than preparation ever will. The choice is yours. Choose wisely. Michael Peters & John Breedlove - Intelagard, Inc.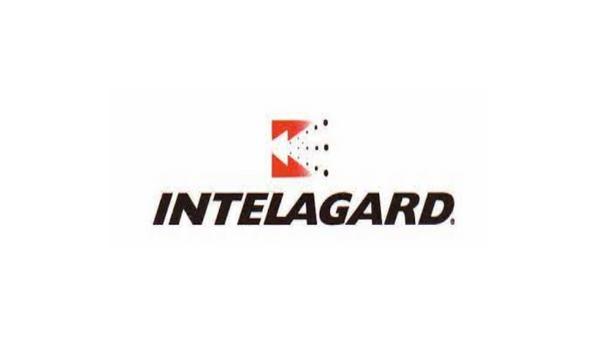 Intelagard Launches Doff 'n DECON™ To Reduce Firefighter Cancer Risk
Firefighters are dying of cancer. Exposure to carcinogens is the main culprit behind the high rates of cancer among firefighters. Doff 'n DECON™, a new turnout gear cleaner and decontaminate from the family of Intelagard decontamination products, may provide additional exposure protection. The formula neutralizes the most common carcinogens found on gear like Carbon Monoxide, Hydrogen Sulfide, and Cyanide. Exposure to toxic chemicals "Firefighters are true heroes who put their life on the line every day to keep us and our communities safe. There is an alarming number of firefighters who are dying from cancers caused by exposure to toxic chemicals released during a fire." "Intelagard is honored to release the Doff 'n DECON™ to assist the decontamination of turnout gear and other PPE so our everyday heroes can focus their attention on the emergency they were trained to fight," says Dennis Smagac, Intelagard President. High risk of cancer The increased rate of cancer among fire service members as compared to the general public is much higher According to the National Institute for Occupational Safety and Health (NIOSH), the increased rate of cancer among fire service members as compared to the general public is much higher. All equipment and clothing taken into service in response to emergency calls are exposed to contaminants. Even the best PPE gear cannot completely stop carcinogenic particulates from permeating it. Unless a thorough decontamination process occurs on the scene, contaminants are transported back to the fire station. Advanced decontamination formulation To help mitigate this, Intelagard is releasing Doff 'N DECON™, a turnout gear decontaminate based on an advanced decontamination formulation created by Sandia National Laboratories. The 3-part solution utilizes surfactants, peroxides, and a special booster to capture and lift contaminants from fabrics like Kevlar without degrading them. After mixing, the formula can immediately be applied as a foam, fog, or liquid decontaminate. For best results, use one of Intelagard's select compressed air foam systems (CAFS). Biodegradable solution Doff 'n DECON™ is inherently biodegradable and suitable for daily use on: Turnout & bunker gear Dive suits Police vests Hazmat suits Hardhats, gloves & boots PPE tools & supplies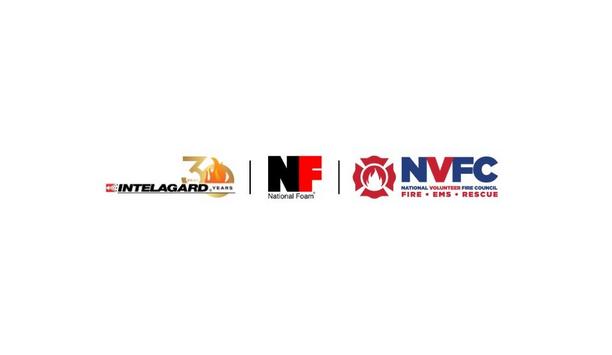 Intelagard, National Foam, And The NVFC Partner To Giveaway Nine Macaw CAFS Backpacks
Intelagard, National Foam, and the National Volunteer Fire Council (NVFC) have teamed up to support the volunteer fire service. Through a special giveaway program, nine volunteer fire departments will be awarded a Macaw® compressed air foam system (CAFS) backpack, nozzle kit, five gallons of Knockdown® firefighting foam, and four gallons of EasyDECON® DF200 to assist them in protecting their responders and their community. Each package is valued at $6,500. Served fire community "Communities across the country depend on volunteer firefighters to be their first line of defense for a wide variety of emergencies, including fires, natural disasters, vehicle crashes, hazardous materials incidents, and more," said NVFC chair Steve Hirsch. "We appreciate Intelagard and National Foam for their commitment to help these volunteers by providing their most up-to-date, innovative equipment so they can do their jobs safely and efficiently." We are fortunate to have served the fire community for the past 30 years" "We are fortunate to have served the fire community for the past 30 years," said Intelagard president Dennis Smagac. "During this anniversary year, we are delighted to be able to give back to the volunteer departments whose staff sacrifice their time and risk their lives to protect us. You are all heroes." Unmatched firefighting performance The Intelagard Macaw® backpack provides versatile power in a totally independent CAF backpack. More powerful than standard extinguishers, the multipurpose Macaw® can be used for fire suppression, exposure protection, mop-up, hazardous materials cleanup, and decontamination. The Knockdown® foam is a unique environmentally responsible Class A foam concentrate that provides unmatched firefighting performance and flexibility. Knockdown® is specially designed for use in Class A/B foam systems and is excellent for CAFS. To be eligible to apply, departments must be at least 50 percent volunteer, serve a population of 25,000 or less, have an annual revenue of no more than $250,000, be located in the U.S. and legally organized under state law, and demonstrate a need for the product. The applicant or department chief must be a member of the NVFC.
Intelagard Unveils EasyDECON Decontamination Solution To Help Firefighters Effectively Protect Equipment From Carcinogens And Viral Attacks
Steve Kleber, owner of EXTAN Distributors, the local representative of Intelagard, Inc. has requested that the company bring its resources to the Hales Corners Fire Department, under the supervision of Fire Chief, Pete Jaskulski, to demonstrate how to cost-effectively decontaminate a fireman's 'turn-out gear', after being exposed to a fire induced carcinogenic contamination. "We have been doing this for years around the world with great success," said Intelagard's President, Dennis Smagac, adding "We would love to help the state of Wisconsin's firefighters protect themselves from the silent dangers of chemical exposures." Firemen safety from carcinogenic chemicals Firefighters have a 68% higher risk of being diagnosed with cancer than the general population" First, responding firemen are exposed to high levels of carcinogenic chemicals, every time that they are near a fire or in an industrial establishment suffering a fire incident. "In all, researchers found that more than two-thirds of firefighters, 68 percent to develop cancer, compared to about 22 percent for the general population. Firefighters have a 68% higher risk of being diagnosed with cancer than the general population." according to the Firefighters Cancer Support Network. EasyDECON During this time of national crisis, Intelagard, Inc., a 30-years old Broomfield Colorado company, is coming to Milwaukee with a proven solution to this problem. EasyDECON has been used within the Federal Government, all military branches, along with all of the health agencies, to prevent the carcinogenic exposure of chemicals to protect firefighters and first responders, in times of emergency. EasyDECON was developed at the Sandia National Laboratory, with the assistance of Intelagard, in response to all the unnecessary exposure deaths due to the first responders entering the towers and all the subsequent anthrax attacks, post the Sep 11, 2001 terrorist attack. Besides the dangerous exposure to carcinogens, the cost incurred by the local firehouse to replace contaminated equipment is also very high. Decontaminating turn out/Bunker gear "This EasyDECON non-toxic protocol not only extends the life of the equipment, but of those that use them," said decontamination expert and company owner, Bill Young from Mold n' More Decontamination, Inc. Firefighter's personal gear can range from about US$ 3000 to US$ 10,000 or more. For the last 13 years, EasyDECON has been the standard issue for all military firefighters and the special force units. It has recently gotten acclaim for being the only non-toxic decontaminant to protect the White House and Capitol Buildings. Protecting first responders from viral and chemical exposures EasyDECON is considered the gold standard for protecting critical personnel from viral and chemical exposures" "EasyDECON is considered to be the gold standard for protecting important and critical personnel from viral and chemical exposures," stated Lt. Col Robert Hollocher. He adds, "It has recently been introduced to the civilian population to help eradicate the COVID-19 (Corona) virus with its low cost, easy application and unparalleled 99.99999% viral stopping effectiveness, you can understand how this has saved thousands of lives already. The fact that it is also non-toxic makes this a no-brainer. Eventually, everyone will have to use EasyDECON." Highly effective, easy-to-use decontamination product Also planned on this trip is a stop at the Salvation Army and Marquette University High School (MUHS). Due to the extremely high viral exposure rates in Milwaukee, Intelagard, Inc. will, upon the request and help of some local civil minded philanthropists, decontaminate a few buildings for the Salvation Army-Milwaukee County, along with the Paul Noack Athletic Fieldhouse and their Jesuit Residence at the Marquette University High School. All interested parties and the general public are invited to first-hand witness the demonstration of the most effective and cost-efficient way to decontaminate and preserve turn-out/bunker gear, EasyDECON. The goal is to protect firefighters from the dangers of reusing carcinogenically contaminated equipment while lowering their monthly operation costs with one highly effective and easy-to-use product.