Ziamatic Fire Rescue Cutters
(22)
Browse Fire Rescue Cutters
Cutter products updated recently
Optimize Your Firefighter Training Program
Want to know an easy way to judge the quality of a fire department? Look at how much they train. Career, volunteer or combination, fire departments become successful through training. Yet all training is not equal. Focus too much on hands-on training (HOT) and you could be missing important legal and compliance updates. Lean heavily on web-based training and you may fail to identify shortcomings in skills proficiencies. Keep students confined to a classroom and you may lose their interest quickly. Not surprisingly, a balance of all three types of training is needed to produce competent, empowered firefighters. For this article, I was challenged to think about what's missing from our current fire training programs. As I thought about the varied way we approach fire training, three issues jumped out at me. Base training on facts and statistics Take advantage of new technologies Incorporate policy into your training Your training program should also be strong in the types of calls you respond to most Base Training On Facts And Statistics If your department has a robust training program, outlined by a calendar of various topics and employing a mix of HOT, online and classroom training, you're ahead of the curve. But even in departments with well-developed training programs, training is often based on preference or habit, not data. Think about the topics in your training program. Do you know why they're included? Do they match your call make-up? Are they targeting specific skill shortcomings? (And yes, we all have them!)What's missing from many fire department training programs is a detailed needs assessment What's missing from many fire department training programs is a detailed needs assessment that in turn establishes a factual basis for the year's training topics. The needs assessment should include: Surveying the members to determine the types of training they want or feel they need. Measuring firefighter proficiency on basic tasks, such as NFPA 1403 drills, NFPA 1710 drills and EMS patient assessment skills audits, to assess personnel by mandate or by industry best practice. This will identify skills deficiencies to address through training. Incorporating call volume statistics and details. A significant percentage of the calls fire departments respond to are EMS and vehicle extrication But I'd venture to guess the training programs of most departments don't match those percentages. Yes, you need to train for the high-risk, low-frequency tasks. But your training program should also be strong in the types of calls you respond to most. Incorporating these "facts and stats" into your training program will help you keep it fresh, relevant and interesting. Firefighters can use their phones and tablets to access department training information and complete training assignments Take Advantage Of New Technologies There is something to be said for back-to-the-basics, keep-it-simple firefighter training. But it's a mistake to ignore technological advances. From teaching safe apparatus backing procedures to practicing hoseline deployment and Vent/Enter/Isolate/Search (VEIS) tactics, instructors have more options than ever before. Some instructors regard simulators as second-rate to "the real thing." Certainly, simulation and other forms of technology-driven instruction can't replace the value of hands-on experience. But they can augment it in important ways. Driver simulators, for example, not only save money because apparatus don't have to be taken out of service or sustain wear and tear; they also provide an environment where firefighters can learn without risk of injury. If sitting behind a computer isn't your kind of thing, live-burn simulators, vehicle fire simulators and hazmat simulators are available—and they all significantly boost training efficiency.Technology will never replace hands-on instruction, but it can facilitate it But you don't need fancy simulators to incorporate technology into your fire training program. Learning management systems (LMS) are another important tool that can increase training program efficiency. Although they've been around for a long time, LMS continue to improve. The ability to integrate with mobile devices is huge, allowing firefighters to use their phones and tablets to access department training information and complete training assignments. Leveraging this technology can allow you to more efficiently manage information, schedule training and free up valuable time needed for other important tasks. If you've attended some of the larger regional or national fire conferences recently, you may have had the opportunity to see audience response technology in action. By capturing the firefighters' responses to questions in real-time, instructors can adjust the material to reflect students' knowledge level. Audience response is also simply a great way to keep firefighters engaged. Technology will never replace hands-on instruction, but it can facilitate it. If you're using training methods that haven't changed in decades, something's missing from your training program. Without incorporating policy into your training, you're only giving your firefighters half the equation Incorporate Policy Into Your Training I saved the biggest and best for last. When I work with fire departments across the country, I repeatedly discover the failure to incorporate policy into training. Think about it: Training curricula are almost always designed around procedures—the how of doing something. But isn't the why just as important? And that's what policy is all about. Without incorporating policy into your training, you're only giving your firefighters half the equation.Inevitably firefighters will encounter times when following the procedure isn't possible Inevitably firefighters will encounter times when following the procedure isn't possible. That's when policy training kicks in—firefighters understand the fundamental objective, and they can think on their feet about how to achieve it. Training on policy also helps departments address the issues that so often get firefighters into trouble. How many of your firefighters really understand your department's social media policy? What about the rules surrounding sick time usage? These are things that trip up firefighters time and time again. If you're not training on policies, it's unlikely firefighters remember them. How many of your firefighters really understand your department's social media policy? In addition, normalization of deviance is a risk to every organization. When personnel fail to follow policies and no negative repercussions result, it can quickly establish a new normal. Policy-based training resets the "normal" and makes sure that members of the organization comply with the policy and not what they think the policy says.Most line-of-duty death reports cite failure to comply with policy or lack of adequate policy Fire instructors often avoid training on policy because they regard it as boring or unrelated to what really matters—firefighter safety and survival. Yet most line-of-duty death reports cite failure to comply with policy or lack of adequate policy as contributing factors in the incident. If you're worried that policy will make your training program dry and uninteresting, link it to real-world events. An online search provides lots of examples of when things went wrong and how adherence to policy might have produced a different outcome. And limit policy training to small chunks. Take out a 10-page policy and go through it line by line, and your students' eyes will glaze over in seconds. Instead, look for ways to enrich your current training by bringing relevant pieces of policy into it. Your firefighters will be learning the department's policies without even realizing it! Focus On Continuous Improvement Fire chiefs and fire instructors have a challenging job. Budgets are tight, and training is often one of the first things to be cut. Yet we need firefighters to be proficient in all-hazards response. Every department has a long training wish list. But if we focus on continuous quality improvement, we can get a little better each year. Looking for opportunities to incorporate statistics, technology and policy into our training is a good place to start.
Medical Care In Vehicle Extrication Rescue
Extricating collision victims requires advanced medical care After a vehicle collision of significant force - as in the case of high-speed impact - it is likely that the occupants of the car, particularly the driver and front seat passenger, will be entrapped. Brendon Morris, Holmatro Rescue Equipment's Consultation & Training Manager, and a rescue paramedic in South Africa for many years, discusses the need for an advanced level of care for entrapped patients in vehicle extrication rescue. Entrapment in a vehicle accident can be physical, mechanical or both. In other words, the victim can be trapped by his or her physical injuries or by the fact that the vehicle has crumpled in such a way that it is not possible to get out of the wreckage (mechanical). Regardless of whether there is a physical or mechanical entrapment, victims are very likely to suffer significant internal injuries after a high-speed impact. It is these internal injuries that can be worsened due to inappropriate handling and lack of good medical care during the extrication rescue process. Combining technical extrication skills & advanced medical care The specialized discipline of extrication rescue is performed with varying degrees of efficiency across the globe. To reduce the negative effects of moving an entrapped victim (whose condition may worsen due to their already fragile state), specialized extrication tools and techniques are needed. With rescuers in more and more countries becoming aware of this, the overall demand for these tools and techniques has increased over the years. What makes the overall discipline of extrication rescue so successful is that it combines technical extrication skills with advanced medical care of the patient. From the second a crash occurs the medical condition of a trapped victim will continue to worsen From the second a crash occurs the medical condition of a trapped patient will begin to worsen. Approximately 50% of road traffic deaths occur at the crash scene. As we all know, the need for patients to get to a hospital as soon as possible is essential in increasing the chance of survival. To this end, we tend to invest much time and money developing well-run ambulance services that can carry the patient to a hospital safely and efficiently. What is often forgotten, however, is the importance of ensuring that we do not harm the patient any further when freeing him from his position in the vehicle. Extrication rescue should not only be used when it is physically impossible to remove a patient. It should also be routinely used to make sure that the patient is not moved or handled in a way that could further compromise his or her already delicate medical condition. Techniques such as a side and roof removal help to ensure that the patient can be removed from the vehicle in an in-line movement to protect him against the aggravation of potentially dangerous spinal injuries. This technique is just one example of how simple procedures can significantly increase the possibility of full recovery from a motor vehicle collision. Challenges with extrication rescue efforts Research in the field of extrication rescue, as with pre-hospital care, is extremely limited due to ethical and practical issues. Extrication rescue efforts are even more problematic to prove. What has been shown is that, of the high percentage of deaths occurring in the pre-hospital stage, many can be avoided. Moreover, many complications resulting in disability in the pre-hospital phase could also be avoided. Rescuers must use tools designed to cope with New Car Technology Unfortunately, we can see a large difference between the likelihood of surviving the pre-hospital stage in more developed countries as opposed to low and middle income countries. Perhaps this can be attributed not only to the lack of emergency medical services in these countries, but also to the lack of expertise and equipment for the extrication of victims from their damaged vehicles. Another important consideration is the advent of new stronger vehicle constructions on the roads today. To deal with these, rescue tool manufacturers constantly have to develop stronger tools (especially cutters). New Car Technology often introduces the paradox of safety vs. accessibility. In other words, the very construction that makes it possible for a driver of a car to survive the impact may well be the reason why it is impossible for a rescuer to free the victim when working with old, out of date rescue tools. Basic first-aid training is not enough In low and middle-income countries, patient transport by ambulance from the crash scene is rare, with most patients being transported by commercial vehicles having been "rescued" by the general public. Some programs are being developed to provide basic first-aid training to those most likely to come across vehicle collisions. Hopefully this will decrease mortality rates. It may also be worth further investigating whether providing more extrication skills to those responsible for the rescue of patients from their damaged vehicles may also decrease mortality rates. Providing only first aid skills may even prove to be harmful where there is no formal system in place to control the extrication process. Teamwork is critical to extrication rescue success Extrication rescue not only equips rescuers to aid victims, but also to maintain their own safety on scene The scene of a motor vehicle collision is not the controlled environment of an operating or consultation room. The rescue scene has many dangers and risks associated with it and these have to be controlled. Extrication rescue does not only provide knowledge to rescuers on how to safely extricate patients, it also equips them with the skills to ensure that they do not become injured themselves during the rescue. Extrication rescue techniques also include the various activities that must be done to ensure that all personnel involved in the rescue scene are working in a safe environment. A perfect example of this is the importance of ensuring that the vehicle's battery is disconnected in order to remove the chance of an electrical short circuit starting a fire. In terms of safety, the other matter to consider is the fact that many different services have to work together on a rescue scene. The only way to ensure safety for all involved is for the services to work together as one team: each knowing exactly what their responsibilities are. Brendon Morris - Consultation & Training Manager, Holmatro Rescue Equipment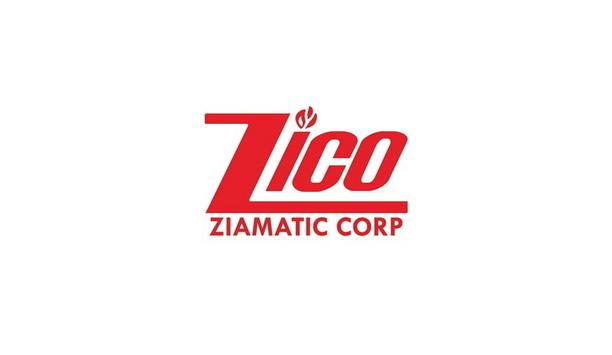 Zico Introduces SG-VM-1 SURE-GRIP Tool Mount To Secure Equipment Inside The Compartment
Ziamatic Corp. (Zico) introduces the SURE-GRIP Tool Mount, Model SG-VM-1, a revolutionary new way to secure 3/4" to 1-3/4" diameter tools and equipment inside the compartment. SURE-GRIP utilizes a wider, heavy-duty, all-weather hook & loop strap to provide more surface area and a more precise, more true grip on every tool, regardless of the handle shape. The base is crafted with high-tensile strength, impact-resistant nylon plastic for years of rugged, dependable service. Versatile tool mount To secure, simply slide the strap behind the post and pull it tight. Tension is applied as the strap is pulled away from the mount, granting more leverage and allowing the user to apply more of their strength for a better hold. A fixed support arm provides additional assistance and stability through the entire process. To release, just lose the strap and pull the tool-free. It's that easy. "We saw a need for a more versatile, non-corrosive tool mount," said Keith Creely, Ziamatic Sales Manager. "Something that would solve some of the problems departments were having with their brackets. We wanted to offer the most cost-effective option without any compromises on quality. We think people are really going to like the SURE-GRIP."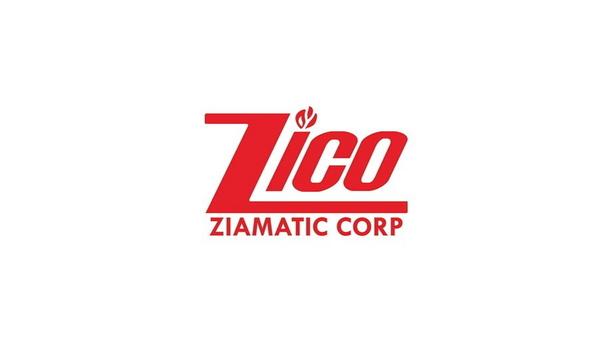 Zico Launches Line Of Brackets For Improved Tool Mounting
Ziamatic Corp. (Zico) introduces Slotted Variable Mounts, a new line of brackets for the mounting of handheld tools, designed to provide improved flexibility and customization when laying out and mounting to 1"x1" tool board grids. With the easy-to-use slotted bases, Slotted Variable Mounts eliminate the positioning restrictions of pre-drilled holes and increase total mounting options, even allowing for diagonal mounting something difficult to do with "track" style boards. Use of space on apparatus "There wasn't a lot you could do with tool and track boards. There was a rigidness there. You either mounted the tools horizontally or you mounted them vertically or maybe a little of both. The holes only lined up so many ways," said Brian McGinty, Chief Engineer. "With our new Slotted Variable Mounts, it's such a simple change, but one that I think can really open up the options for departments looking to get the best use of the space they're given on the apparatus." Mount bases are solid cast aluminum that will not crack, break, or pull free from the wall like some vinyl brands. Flexible draw latches are thick, UV-stabilized rubber capable of withstanding time in harsh outdoor environments. Each draw latch secures a range of tool diameters.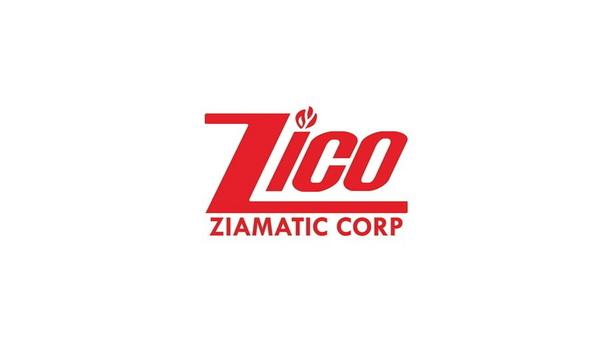 Zico Unveils Affordable Cradle For SCBAs And Extinguishers
Store spare SCBA cylinders, water cans, and fire extinguishers with these heavy-duty molded-plastic cradles. Two models are available: The Plastic Air Cylinder Cradle with Valve Strap, Model QS-PC-VS, features a rugged nylon valve strap that can be bolted nearby, looping around the cylinder neck for added security. Ideal for storing cylinders in wheel well compartments without needing expensive custom metal fabrication. The Plastic Air Cylinder Cradle with Tie-Down Strap utilizes a popular, heavy-duty Tie-Down Strap that loops around the cylinder and cradle with an easy-release buckle for security and speed. Great for use on compartment shelves and more economical than custom-made storage options. Cradle is a single piece of high-quality, easy-to-clean molded plastic. Mounts to virtually any horizontal flat surface. Store multiple cylinders side by side.