Amerex Firefighting Air Compressors
(9)
Browse Firefighting Air Compressors
Compressor products updated recently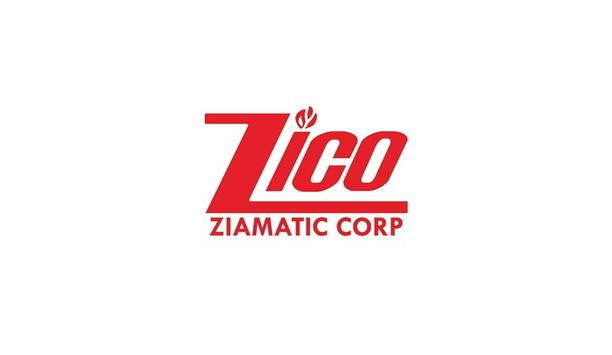 Zico Introduces QR-FEH-1 Quick-Release Fire Extinguisher Holder For Safer Storage
Ziamatic Corp. introduces the new Quick-Release Fire Extinguisher Holder, Model QR-FEH-1, a safer, more dependable way to store 5 lb. fire extinguishers in the crew area of an ambulance or fire apparatus. While the majority of fire extinguisher mounts are designed for the walls of buildings, the Fire Extinguisher Holder was designed specifically for use in moving vehicles, specially-engineered to protect personnel in the event of a collision or rollover event. SAE-J3043, NFPA, AMD, and GSA compliant, the QR-FEH-1 has been third-party tested to hold strong against a 39G force. Features A two-piece, adjustable bracket the Fire Extinguisher Holder can accommodate one Kidde Pro Series 340 or Amerex Model B500 cylinder. An adjustable band clamp provides a firm grip while the quick-release buckle allows for easy access in a hurry. A specially-designed pull pin keeps the latch closed tight until you need it. Made with durable, easy-to-clean, stainless steel components. Mounts horizontally or vertically to any flat surface.
Amerex Announces Z-Series Line Of High-Performance Fire Extinguishers
Since 1971, Amerex has provided the highest quality fire protection products. Deep relationships with customers give the insight to innovate and provide end users with the solutions they need. Every extinguisher, no matter how well manufactured, is vulnerable to corrosive elements, such as salt air in coastal installations over a long period of time. These environments can cause significant structural damage to a regular fire extinguisher, impairing its functionality and potentially making its use hazardous to the operator. It's the only unit on the market that's been UL verified to withstand 12 years of simulated severe salt corrosion Corrosion Resistant Paint Amerex is pleased to introduce an exciting innovation to the High-Performance line — the new Z-Series featuring corrosion resistant paint that employs an advanced zinc rich primer. Z-Series meets the challenge presented by corrosive environments like those found on oil and gas platforms and in refineries, mines or waste management facilities. It's Amerex's most resilient unit yet, capable of withstanding harsh industrial environments where traditional extinguisher cylinder integrity could be compromised by corrosion, and it meets the standard set by Amerex's High-Performance product line over 20 years ago. In fact, it's the only unit on the market that's been UL verified to withstand 12 years of simulated severe salt corrosion. Design, Testing And Implementation Our Research and Development team devoted thousands of hours to the design, testing and implementation of the new zinc rich paint process. Thanks to their exemplary work, the Z-Series line boasts: Best-in-class corrosion resistance and improved longevity. Improved environmental impact compared to galvanized units. Shorter lead times. Smoother finish than galvanized units. The highest achievable UL rating, comparable to our other High-Performance extinguishers. Severe corrosion tested in accordance with ISO 21207. The only UL verified extinguisher to withstand 12 years of simulated exposure to severely corrosive chloride ions, which are present in the salt air of marine environments, winter road de-icing salt and corrosive gases commonly produced from industrial or traffic air pollution. Choice of ABC, Regular and Purple K chemicals. Simple operation and maintenance. Compliance Flow or Fast Flow discharge available. A 15% price reduction from comparable High-Performance galvanized units. Harsh Industrial Settings We're excited to provide this outstanding combination of features and value for our distributor partners to showcase to their customers. As the significant efforts made by our entire company to introduce this new product attest, Amerex is invested in providing the top solution on the market for harsh industrial settings.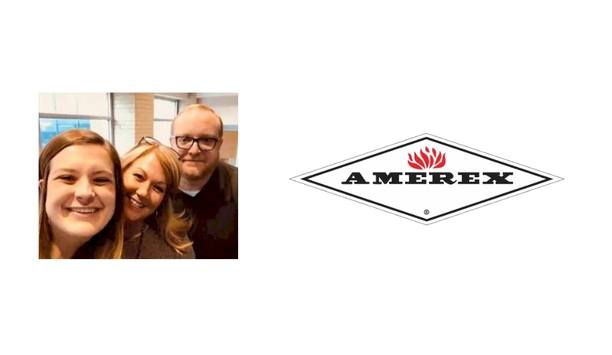 Three Members From Amerex To Become Special Government Employees To Work Alongside OSHA
Amerex team members Robert Fisher, Kaleigh Fleming and Stephani Riley are now Special Government Employees. The Special Government Employee (SGE) Program was established to allow industry employees to work alongside the Occupational Health and Safety administration (OSHA), particularly during Voluntary Protection Program site evaluations. This innovative program benefits OSHA by supplementing its on-site evaluation teams, and gives industry and government an opportunity to work together and share views and ideas. From time to time, SGEs may also have the opportunity to participate in other OSHA outreach and compliance assistance activities. Completing The Required Training Qualified volunteers from VPP sites, like Amerex, are eligible to participate in the SGE program. These volunteers must be approved by OSHA and funded by their companies to participate. After submitting an application and completing the required training, these volunteers are sworn in as SGEs and are approved to assist OSHA. The three Amerex team members recently completed the SGE course and were sworn in at the Region 4 VPPPA Conference in Chattanooga. They will serve a three year term and assist with onsite assessments, application reviews and annual self-evaluation reviews. Amerex became a VPP Star site in 2017. It's the seventh and most recent VPP site in the McWane family of companies.