Firetrace CO2 SUPRESSION SYSTEMS
(1)
Browse CO2 SUPRESSION SYSTEMS
Co2 System products updated recently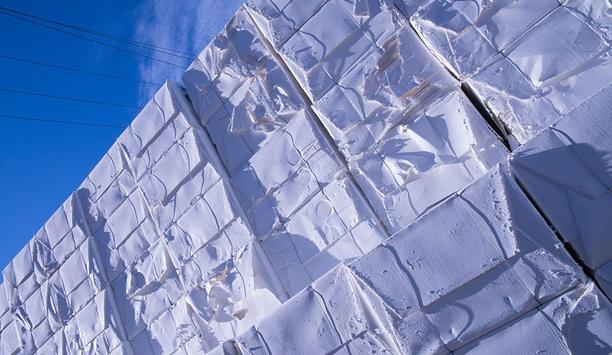 Fire Protection For Paper And Pulp Plants
There is a sense in some markets that the paper and pulp industry will decline owing to the digital technologies with which people interact every day. While this might be considered logical, the reality is completely different. In fact, the paper and pulp industry has experienced a steady growth and will continue to do so in 2021. Production of paper increased by more than 450% in the last decades and the demand of paperboard in the world is expected to grow significantly, driven by e-commerce and big retailers increasing their presence in the online sales universe. This sustained growth in production capacity and paper consumption presents several fire risks to companies and exposes communities that develop around paper mills, to the impact of disasters caused by these fire risks. Fire risks in the paper and pulp industry Paper and cardboard are combustible, but this is not the only fire risk found in these types of industries. Raw materials and finished goods storage are sensitive to fire. In addition, the paper making process includes several stages where fires can occur, due to hot surfaces or poor ventilation. The most relevant fire risks on a paper plant are: Storage Areas: As mentioned before, paper and cardboard are combustible. Solid paper blocks and reels have hard surfaces that don't ignite easily, but usually these reels can suffer minor damages or have loose sheets that significantly increase the fire risk. When paper reels are stacked in columns, gaps in the center can act as chimneys and when fires start in the bottom of the stack, this chimney effect will accelerate smoke and hot air spread, increasing vertical and horizontal flame spread. Wood and Bale storage fire risks Bale storage also presents a high fire risk, as loose materials are always present Raw materials for the paper making process can have two main sources, forestry products (mainly wood) or recycled cardboard and paper. Wood storage presents several challenges, especially due to wood chips that are highly combustible and, in some cases, even explosive. Bale storage also presents a high fire risk, as loose materials are always present. Fire in baled paper is difficult to extinguish and generates heavy smoke. In many recycling facilities, these paper bales are stored outdoors, where paper or rags soaked in flammable liquids, embedded between the paper sheets, can ignite resulting in a fast spreading fire. Chemicals, flammable liquids and gases In addition, it is possible to find different types of chemicals, flammable liquids and gases that are used in the paper making process. These materials have their own fire-related risks that need to be taken in consideration. Production Areas: In pulp factories, there are several long-distance conveyors that transport wood and wood chips. These conveyors constitute a fire risk and the most probable causes of fire are bearing damage, overheating of the conveyor and igniting chips in the environment. IR dryers, a common source of fire After the wood has been transported, chipped and digested, the paper making process becomes extremely humid, due to the large amounts of hot water and steam needed. But, as soon as the pulp fiber sheet starts to dry, the hot surfaces in contact with the paper sheets can be a source of ignition. IR dryers used in the process are also a common source of fire in the paper industry. When the sheet of paper is formed, close contact with reels and bearings moving fast can create static electricity that could ignite loose paper or airborne particles. Problems like these are likely to be more extensive in tissue mills. Paper dust is generated in certain parts of the process, especially where paper shits are slit or cut. Poorly insulated steam pipes lead to fire Poorly insulated steam pipes can ignite paper dust or even their own insulation materials. In addition, paper dust gathers in the ventilation grills of machinery, causing overheating and igniting as well. Heated oil is used in several parts of the process as well and if a malfunction occurs on the Hot Oil Roll systems, leaks might occur, exposing hot surfaces to this oil and causing ignitions. A paper mill has hydraulically operated machinery, where leaks or sprays might ignite as well. Service Areas: As in many other manufacturing facilities, several service areas can be found. Electrical and network equipment rooms have an inherent fire risk due to damaged wires or equipment, overheating or short circuits in high voltage circuits. Transformer and generator areas entail fire risks as well. High fire risk for boiler rooms Flammable gas distribution systems can be ignition sources, in case of leaks or damaged pipes or valves Hot water and steam are key components for the paper making process. For this reason, paper plants use high capacity boilers that can be powered by flammable liquids or gases. A high fire risk can be considered for boiler rooms. Flammable gas distribution systems can be ignition sources, in case of leaks or damaged pipes or valves. In addition to the fire risks mentioned in these areas, many maintenance operations can also pose fire risk, especially when hot works are being performed. Sparks caused by welding or the use of certain tools can ignite paper sheets or dust in the air. Poor housekeeping and buildup of paper dust, for example, increases the risk associated with maintenance and construction works. Prevention, the first line of defense According to the Health and Safety Executive from the United Kingdom, 60% of fires on paper mills are caused by machine faults and poor housekeeping. The first line of defense to avoid fire risks in paper plants is prevention. As mentioned before, a high number of fires in these types of facilities occur because of poor housekeeping and machine malfunction. The key is to identify the risks and possible ignition sources, and apply measures to minimize them. As in many industries, fire protection has two main components: Passive and Active protection. Passive fire protection measures Passive measures include fire rated walls, ceilings, and floors in the most critical areas. Chemical storage areas should be physically separated from other dangerous areas, if this is not possible then the walls separating areas should be fire rated and materials must be stored in a way that minimizes the risk of fire spread by radiation or conduction. Proper compartmentalization and intumescent protection of structural elements should be part of the package as well. Passive measures include proper ventilation and smoke control. As mentioned before, paper dust is a major fire risk, which is why ventilation and cleaning of hoods over the paper machine is important to minimize the possibility of ignition. Fire resisting construction should be designed with the following goals in mind: Protection of escape routes Form compartments to contain fires that might occur Separate areas of higher fire risk Protect load bearing and structural members to minimize risk of collapse Sprinkler systems, gas extinguishing systems and hose reels Active fire protection includes sprinkler systems, gas extinguishing systems and hose reels to support fire brigades Active fire protection includes sprinkler systems, gas extinguishing systems and hose reels to support fire brigades. Finished goods stored indoors should be protected with sprinkler systems and the same should be considered for chemical storage areas and certain raw materials. Paper bales, ideally should be protected by sprinklers that are suitably designed to cope with the height and located, in all cases, 3 meters above the level of bales stacked vertically (which should not exceed 5 meters height). Spark detectors in hoods, pipes and ventilation systems Dangerous sparks could be generated in several parts of the paper making process, which is why spark detectors must be installed in hoods, pipes, and ventilation systems. Water spray and CO2 systems can be used to protect machinery against these risks. Means to fight fires, like extinguishers and hose reels, should be provided to support fire brigades. All the elements should be properly identified and all personnel should be trained and made aware of the location of such devices. Importance of fire alarms Fire alarms are required in all paper mills and fire alarm call points should be provided in all locations, according to international guidelines, such as NFPA 72 or EN54. The spread of flames and smoke in paper, wood and chemical storage might become extremely fast. For this reason, early detection is critical. Many technologies might be applied in the different areas of a paper plant. Nevertheless, there are dusty or humid areas where regular heat or smoke detectors might fail under certain circumstances. For these areas, especially located outdoors, innovative state-of-the-art detection solutions might be applied, like Video Fire Detection (VFD). NFPA 72 standard for flame and smoke detection NFPA 72 provides guidelines to implement this technology for flame and smoke detection NFPA 72 provides guidelines to implement this technology for flame and smoke detection, opening interesting alternatives for designers and fire protection engineers. Many EHS managers and fire protection professionals selected VFD, because it is the only fire detection solution that effectively covered their needs. Many engineers, specialized in fire protection for paper plants, explained that they tested linear heat detection, aspiration smoke detection, IR/UV detectors and even beams, but none of these technologies performed as they needed on the dirtiest or more humid areas. Video Fire Detection (VFD) solutions Outdoor storage areas are often unprotected, because deploying flame or heat detection in large open areas can be costly and mostly ineffective. VFD solutions can detect smoke and flames in outdoor conditions, allowing the monitoring and protection of wood and paper bales in large areas. Fire detection and alarm systems should be designed with the following goals: Minimize risk of fires, including the use of fire detection technology in areas where regular detection technologies cannot be implemented or are not practical. Minimize risk of flame and smoke spread, with state-of-the-art detection algorithms that guarantee fast and effective detection. Also, reliable algorithms minimize the possibility of nuance or unwanted alarms. In case of a fire, fast detection gives occupants life-saving time to reach to a place of safety, before the flames and smoke have spread to dangerous levels. Global production of paper and pulp reached 490 million tons in 2020, with many industries and markets depended on the paper and pulp supply chain. That is why innovative ways to protect this supply chain, are key to sustain the paper market growth in the future.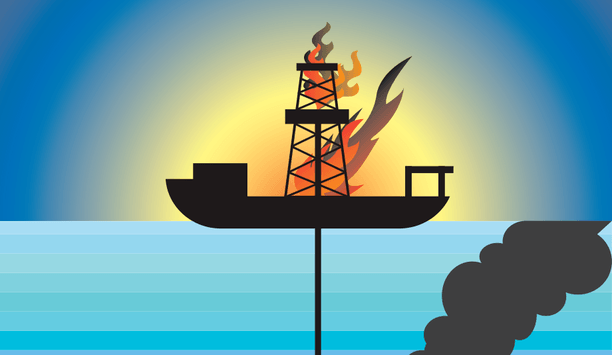 Fire Suppression Fluids And Gases, The Future Of Marine Fire Safety
The original fire suppression agent has always been, of course, water. In the age of sail, it was ideal. Not so with the advent of the combustion engine, however. When applied to burning petroleum, the fire spreads. It also simply destroys electronics. Carbon dioxide (CO2) and Halon derivatives were the first widely used commercial fire suppression solutions, gaining popularity in the 1950s and '60s. Unlike water, they were highly effective, electrically non-conductive and didn't leave any residue. As compressed gases, storage wasn't a major issue. Unfortunately, Halon was found to be a high ozone depleting chemical; as a result, production was banned in 1990. Evolution Of Fire Suppression Systems Ideal for marine applications, HFC227 is fast, effective and clean With the sunsetting of Halon and the search for alternatives, CO2 gained prominence. However, it has three significant drawbacks: it's a greenhouse gas, requires a large number of cylinders and is potentially fatal if breathed at design concentrations. In the 1990s, HFCs rose to dominance as a fire suppression solution. Ideal for marine applications, HFC227 is fast, effective and clean. Like Halon and CO2, however, it's a greenhouse gas and contributes to global warming. Discharging an average-sized cylinder of HFC227 has the same CO2 equivalent as driving a car 268,760 kilometers. This is why it is being eliminated as part of a phased-down mandate from the EU, and restricted or taxed by various countries such as Australia and Norway. It is expected that similar legislation will begin to affect Canada and US-flagged vessels. Environmental Profile Of HFCs In 2002, 3M introduced Novec™ 1230 Fire Protection Fluid. It offers a number of important advantages over other clean agents in marine fire suppression applications. It has low acute toxicity and high extinguishing efficiency. This gives it a wide margin of safety compared to other chemical clean agents such as HFC227. A fluid, it vaporizes rapidly during discharge, is non-corrosive, non-conductive and leaves no residue. It is, importantly, a long-term, sustainable solution with virtually zero global warming potential, e.g., it has an atmospheric life of about a week versus HFC227's 34 years. So confident is 3M of its product, it offers its BlueSkySM Warranty; if it is ever banned or restricted from use due to its environmental properties, the company will refund the cost of the fluid. Unlike CO2, a gas, Novec 1230 fluid can be flown to the vessel or platform allowing less downtime waiting for supplies to arrive by ground For the marine and offshore oil and gas industries, Novec 1230 fluid offers distinct advantages. Because it's a fluid, recharging is simple. Unlike CO2, a gas, it can be flown to the vessel or platform. This means less downtime waiting for supplies to arrive by ground. It also takes up significantly less space. Recently, Sea-Fire Europe ceased distribution of HFC227. The move was strategic and ethical, given the environmental profile of HFCs. Novec 1230 Fluid For Recreational Marine Market With the phase-down of HFCs, supplies are running out. This means in the immediate future there will be a serious inability to service systems. Also, with shortages beginning, costs are rising, making the switch to Novec 1230 fluid a smart move financially. While 3M will obviously benefit from this, the real winner here is our planet and the people we share it with" Sea-Fire recognizes that it may lose business in the short term as boat and shipbuilders continue to choose HFC-based fire systems strictly based on cost alone. But, ultimately, eliminating the use of hydrofluorocarbons is the right thing to do for the marine industry as a whole. As the first manufacturer to introduce Novec 1230 fluid into the recreational marine market in 2012, Sea-Fire is fully prepared for the phase-out of HFCs. Benefitting The Marine Industry "As a corporation, 3M is committed to improving every life," said David Olds, 3M account executive for fire suppression applications. "Sea-Fire Europe made a difficult decision when announcing it would cease distribution of HFC227. While 3M will obviously benefit from this, the real winner here is our planet and the people we share it with." Sea-Fire Marine has long held the belief that it is in the business of protecting people and property at sea. With its recent declaration that its master European distributor Sea-Fire Europe is ending distribution of HFC-based fire suppression fluids, it can add the environment to its list.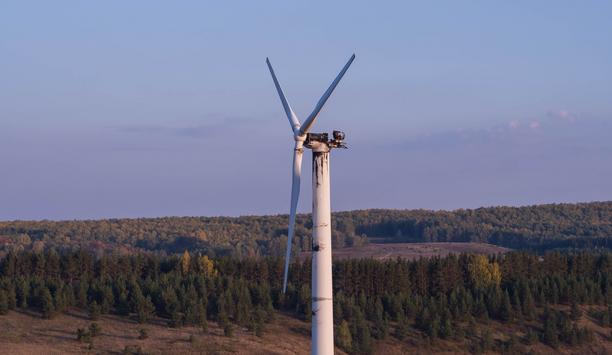 Using State-Of-The-Art Technology To Prevent And Put Out Wind Turbine Fires
As more and more countries in Europe and North America commit to net zero, a key strategy is replacing old fossil fuel-driven forms of power generation and replacing them with renewable energy, such as wind turbines and solar panels. The wind industry has seen a particular boom, with tens of thousands of new turbines installed every year across the globe. However, like any other heavy machinery, wind turbines can catch fire due to mechanical or electrical failures. These fires can have impacts beyond the turbine if there is secondary fire spread to surrounding lands, resulting in potentially catastrophic loss. Without this technology in place, a single fire could cost $7-8 million and cause substantial downtime. The time is now for the industry to use all available technology to prevent these incidents and reduce the risk of fires spilling into the environment. How do wind turbine fires start? Wind turbine fires can catch fire due to external causes, such as lightning strikes, or internal causes, such as mechanical or electrical failure resulting in sparks or heat in the nacelle. Most nacelle fires start at one of three points of ignition – converter and capacitor cabinets, the nacelle brake, or the transformer. Nacelle brakes are used to stop the turbine's blades from spinning in an emergency. Converter and capacitor cabinets and transformers are necessary for the turbine to generate power and transform it into a voltage that can be exported to the grid. An electrical fault at either location can produce arc flashes or sparks, which can ignite nearby Class A combustibles, like cables, plastics, or fiberglass. Nacelle brakes are used to stop the turbine's blades from spinning in an emergency. The brakes can cause turbine fires, albeit due to sparks from mechanical stress and friction rather than electrical failure. While some turbines have been designed with safer, electrical brakes, mechanical brake systems are often used as a backup in the event of power or control failure. These ignition points are all necessary for the safe generation of electricity from the wind, and cannot simply be designed out. As such, wind farm owners and operators must be ready to deal with fires when they spark. Why are wind turbine fires hard to fight? Modern wind turbines often exceed 250 feet in height, while most ground-based firefighting can only reach up to 100 feet. A team sent up-tower to manually fight the fire would constitute a major health and safety risk, as turbines have limited space and escape routes – putting employees not only in direct contact with fire but at risk of being in the turbine if it collapses. As such, when turbines catch fire, they are often left to burn out, with firefighters' efforts focused on preventing the spread and clearing the area as fiery debris falls. This results in irreparable damage to the turbine, necessitating its replacement. What is the cost of a wind turbine fire? The cost of replacing a burned-out wind turbine depends on a number of factors. First and foremost is the size and initial cost of the turbine. Turbines with more than 3MW of rated capacity can cost between $3-10 million to install during development. Replacement turbines can often cost even more, as manufacturers are likely to charge more for individual, one-off installations. Another key loss is business interruption, or how long the turbine was offline – and therefore not generating revenue. The average loss due to a turbine fire was estimated by insurance company GCube to be $4.5 million in 2015. As turbines have grown larger and therefore more expensive to replace with greater losses in revenue, we expect a fire to cost anywhere between $7-8 million for new models. How can turbine owners and manufacturers manage fire risk? Firetrace's system is designed with flexible Heat Detection Tubing, which ruptures in response to extreme heat or open flame Turbine manufacturers are already taking steps to "design out" fire risk in turbines. For example, lightning protection systems on turbine blades safely re-direct the surge of electricity away from cables, while condition monitoring systems can identify whether a component is overheating and likely to catch fire. In order to put out any turbine fires that do start at their source, turbine owners and manufacturers can install automatic fire suppression systems at common points of ignition. Firetrace's system is designed with flexible Heat Detection Tubing, which ruptures in response to extreme heat or open flame, releasing a clean suppression agent precisely at the source of the fire before it can spread. Wind farm owners who have taken a more proactive approach to manage risk via fire suppression systems have been able to snuff out fires before they can spread throughout the turbine or into the environment. By investing in the latest technology for fire suppression, owners and operators have avoided the worst-case scenario, saving millions in operating costs.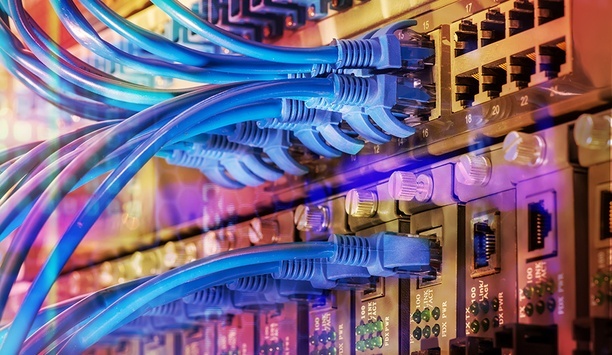 How Targeted Suppression Stops Fires At The Source
While whole room protection – sprinklers or gas systems – is a common choice, there is an argument for thinking smaller; taking fire detection and suppression down to the equipment, enclosures and even the components where a fire is most likely to start. Traditional Fire Suppression Methods A traditional water-based sprinkler system is the most common form of fire protection found in commercial and industrial buildings. They offer reasonable cost, large area protection for entire facilities, safeguarding the structure and personnel by limiting the spread and impact of a fire. Every square foot of the protected area is covered equally regardless of the contents of the space, whether it's an empty floor or an object with an increased risk of fire. Sprinklers aren't always the most appropriate choice. Not all fires are extinguished by water of course, and in some cases, water damage can be just as harmful or even more so than the fire. They are an impractical choice for instance for facilities housing anything electrical, such as data centres and server rooms. There is also the risk of accidental activation, with an estimated cost of up to $1,000 for every minute they are left running. Water damage can be just as harmful or even more so than any fire, so sprinklers may not be appropriate Targeted Supplementary Fire Suppression An alternative method to protect whole server rooms and data centres is gas fire suppression, which either suppresses the fire by displacing oxygen (inert) or by using a form of cooling mechanism (chemical/synthetic). These aren't without risk; in the case of inert gas, oxygen is reduced to less than 15% to suffocate the fire, but must be kept above 12% to avoid endangering the lives of personnel. Similarly, clean agent gas can be toxic in high doses. There are smaller, focused systems that give the option of highly targeted supplementary fire suppression within fire risk areas. Installing a system directly into the areas most at risk, means that fires can be put out before they take hold and cause serious damage. Both sprinkler and gas systems can contain a fire, but micro-environment or closed space systems are completely automatic, detecting and suppressing the fire so rapidly that activating a sprinkler or gas total flooding system often isn't necessary. The most popular enclosure fire suppression systems achieve this though the use of a flexible and durable polymer tubing that is routed easily through the tightest spaces. The tubing is extremely sensitive to heat and, because it can be placed so close to potential failure points, detects it and releases the fire suppression agent up to ten times faster than traditional systems. An airline was forced to cancel over 2,000 flights after a "small fire" in one of its data centers Cost-Effective Fire Protection Highly customizable, small enclosure fire suppression is specifically designed to protect business critical spaces and equipment. It is typically used inside machinery like CNC machines, mobile equipment like forklifts and inside server rooms and electrical cabinetry but is suitable for any hazard that's considered to have an elevated fire risk. Some may question the need or cost-effectiveness of protecting micro-environments. However, examples abound of where fires that have started at component level have gone on to cause damage of the highest magnitude, and the cost of downtime can be crippling to many time-sensitive facilities and processes. An airline was forced to cancel over 2,000 flights in August 2016 when what was described as a "small fire" in one of its data centers ultimately led to a computer outage. The cost of that small fire, and the domino effect that quickly escalated from it, has since been announced as $150m. Admittedly that number is unusually high - the average cost of a data centre outage today is estimated at a more conservative $730,000 – but this is still an expense businesses can ill afford. Preventing Major Losses Staying with the transport industry, newer metros systems have redundant systems in place to prevent interruptions. However, older metro lines, such as the one in New York City, have experienced electrical fires that started small, but grew to such a magnitude that service was affected for months.Older metro lines, such as New York City's, have experience electrical fires that start small but grew exponentially A wind energy customer experienced a fire in a turbine converter cabinet. The loss of the cabinet was valued at over $200,000 and disabled the turbine for six weeks. Following investment in fire suppression systems inside the electrical cabinet, a subsequent fire was detected and suppressed before major damage could be caused. The cost on this occasion was therefore limited to a $25,000 component and downtime was less than two days.Equally - happily - there are also many instances where the installation of small enclosure fire suppression has prevented disaster. In the manufacturing world, CNC machines are valued at hundreds of thousands of dollars and need to be constantly operational to justify the investment. Oil coolant used in the machines can create a flash fire in an instant due to failed components or programming errors. The fact that many of these facilities are run 'lights out' with no personnel present further exacerbates the risk. If a fire is not dealt with immediately, the machine will be destroyed; sprinklers don't react quickly enough for this scenario and would be ineffective. Ensuring Business Continuity One such flash fire occurred inside a protected CNC machine at a machine shop in Iowa. The polymer tubing ruptured within a fraction of a second, releasing the suppression agent and extinguishing the flames. The machine was undamaged and was operational again with a few hours. Contrast this to a previous fire at the same facility in an unprotected machine; it was out of operation for 4 days, costing the business thousands of dollars in downtime In short, fire protection is an essential element of our industrial and commercial environments to ensure both safety and business continuity. However, the nature of that protection is changing, as capacity increases to cost-effectively protect specific areas where fires are most likely to start. Risk mitigation analysis needs to look beyond what has been accepted in the past and find ways to further limit the impact of a small fire using this next level of protection. The benefits can really have a positive effect on the bottom line in the event of fire. Firetrace International Announces Completion Of Regional Filling Stations In Saudi Arabia
The filling station will allow ship systems to the region without fires suppression agent Scottsdale, Arizona based Firetrace International has announced the completion of the first of many regional filling stations, located in the Kingdom of Saudi Arabia. Working in partnership with Jeddah - based Saudi Sicli, the UL [Underwriters Laboratories] approved filling station is able to offer first-fill capabilities for FM-200. The filling station will allow the ISO 9001:2008 certified company to ship systems to the region without fires suppression agent, reducing shipping costs and the potential dangers involved with shipping. The facility has also been designed to offer are filling and repair service of existing cylinders currently in the Saudi Arabian market. Later this year Firetrace will open its next fill station in South Africa, with the Johannesburg-based company, Chrinica, which will serve the sub-saharan Africa Market. In addition, Firetrace has implemented plans for further fill stations operating in the United Arab Emirates and Singapore. Scott Starr, director of marketing at Firetrace, said; "The completion of this filling station will allow us to reduce shipping costs and further our offering of cutting edge fire suppression solutions that protect lives and critical assets."