Ansul CLEAN AGENT SYSTEMS
(3)
Browse CLEAN AGENT SYSTEMS
Clean Agent System products updated recently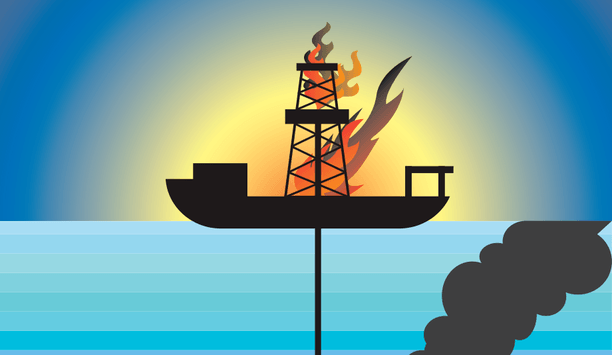 Fire Suppression Fluids And Gases, The Future Of Marine Fire Safety
The original fire suppression agent has always been, of course, water. In the age of sail, it was ideal. Not so with the advent of the combustion engine, however. When applied to burning petroleum, the fire spreads. It also simply destroys electronics. Carbon dioxide (CO2) and Halon derivatives were the first widely used commercial fire suppression solutions, gaining popularity in the 1950s and '60s. Unlike water, they were highly effective, electrically non-conductive and didn't leave any residue. As compressed gases, storage wasn't a major issue. Unfortunately, Halon was found to be a high ozone depleting chemical; as a result, production was banned in 1990. Evolution Of Fire Suppression Systems Ideal for marine applications, HFC227 is fast, effective and clean With the sunsetting of Halon and the search for alternatives, CO2 gained prominence. However, it has three significant drawbacks: it's a greenhouse gas, requires a large number of cylinders and is potentially fatal if breathed at design concentrations. In the 1990s, HFCs rose to dominance as a fire suppression solution. Ideal for marine applications, HFC227 is fast, effective and clean. Like Halon and CO2, however, it's a greenhouse gas and contributes to global warming. Discharging an average-sized cylinder of HFC227 has the same CO2 equivalent as driving a car 268,760 kilometers. This is why it is being eliminated as part of a phased-down mandate from the EU, and restricted or taxed by various countries such as Australia and Norway. It is expected that similar legislation will begin to affect Canada and US-flagged vessels. Environmental Profile Of HFCs In 2002, 3M introduced Novec™ 1230 Fire Protection Fluid. It offers a number of important advantages over other clean agents in marine fire suppression applications. It has low acute toxicity and high extinguishing efficiency. This gives it a wide margin of safety compared to other chemical clean agents such as HFC227. A fluid, it vaporizes rapidly during discharge, is non-corrosive, non-conductive and leaves no residue. It is, importantly, a long-term, sustainable solution with virtually zero global warming potential, e.g., it has an atmospheric life of about a week versus HFC227's 34 years. So confident is 3M of its product, it offers its BlueSkySM Warranty; if it is ever banned or restricted from use due to its environmental properties, the company will refund the cost of the fluid. Unlike CO2, a gas, Novec 1230 fluid can be flown to the vessel or platform allowing less downtime waiting for supplies to arrive by ground For the marine and offshore oil and gas industries, Novec 1230 fluid offers distinct advantages. Because it's a fluid, recharging is simple. Unlike CO2, a gas, it can be flown to the vessel or platform. This means less downtime waiting for supplies to arrive by ground. It also takes up significantly less space. Recently, Sea-Fire Europe ceased distribution of HFC227. The move was strategic and ethical, given the environmental profile of HFCs. Novec 1230 Fluid For Recreational Marine Market With the phase-down of HFCs, supplies are running out. This means in the immediate future there will be a serious inability to service systems. Also, with shortages beginning, costs are rising, making the switch to Novec 1230 fluid a smart move financially. While 3M will obviously benefit from this, the real winner here is our planet and the people we share it with" Sea-Fire recognizes that it may lose business in the short term as boat and shipbuilders continue to choose HFC-based fire systems strictly based on cost alone. But, ultimately, eliminating the use of hydrofluorocarbons is the right thing to do for the marine industry as a whole. As the first manufacturer to introduce Novec 1230 fluid into the recreational marine market in 2012, Sea-Fire is fully prepared for the phase-out of HFCs. Benefitting The Marine Industry "As a corporation, 3M is committed to improving every life," said David Olds, 3M account executive for fire suppression applications. "Sea-Fire Europe made a difficult decision when announcing it would cease distribution of HFC227. While 3M will obviously benefit from this, the real winner here is our planet and the people we share it with." Sea-Fire Marine has long held the belief that it is in the business of protecting people and property at sea. With its recent declaration that its master European distributor Sea-Fire Europe is ending distribution of HFC-based fire suppression fluids, it can add the environment to its list.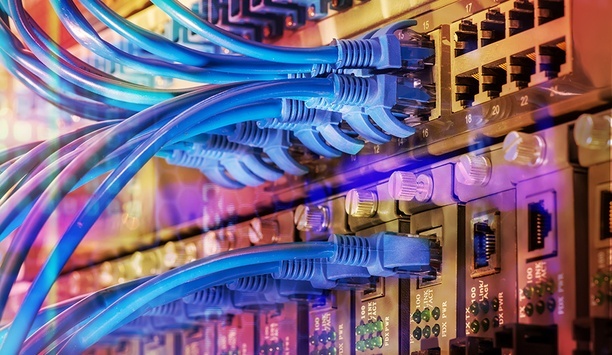 How Targeted Suppression Stops Fires At The Source
While whole room protection – sprinklers or gas systems – is a common choice, there is an argument for thinking smaller; taking fire detection and suppression down to the equipment, enclosures and even the components where a fire is most likely to start. Traditional Fire Suppression Methods A traditional water-based sprinkler system is the most common form of fire protection found in commercial and industrial buildings. They offer reasonable cost, large area protection for entire facilities, safeguarding the structure and personnel by limiting the spread and impact of a fire. Every square foot of the protected area is covered equally regardless of the contents of the space, whether it's an empty floor or an object with an increased risk of fire. Sprinklers aren't always the most appropriate choice. Not all fires are extinguished by water of course, and in some cases, water damage can be just as harmful or even more so than the fire. They are an impractical choice for instance for facilities housing anything electrical, such as data centres and server rooms. There is also the risk of accidental activation, with an estimated cost of up to $1,000 for every minute they are left running. Water damage can be just as harmful or even more so than any fire, so sprinklers may not be appropriate Targeted Supplementary Fire Suppression An alternative method to protect whole server rooms and data centres is gas fire suppression, which either suppresses the fire by displacing oxygen (inert) or by using a form of cooling mechanism (chemical/synthetic). These aren't without risk; in the case of inert gas, oxygen is reduced to less than 15% to suffocate the fire, but must be kept above 12% to avoid endangering the lives of personnel. Similarly, clean agent gas can be toxic in high doses. There are smaller, focused systems that give the option of highly targeted supplementary fire suppression within fire risk areas. Installing a system directly into the areas most at risk, means that fires can be put out before they take hold and cause serious damage. Both sprinkler and gas systems can contain a fire, but micro-environment or closed space systems are completely automatic, detecting and suppressing the fire so rapidly that activating a sprinkler or gas total flooding system often isn't necessary. The most popular enclosure fire suppression systems achieve this though the use of a flexible and durable polymer tubing that is routed easily through the tightest spaces. The tubing is extremely sensitive to heat and, because it can be placed so close to potential failure points, detects it and releases the fire suppression agent up to ten times faster than traditional systems. An airline was forced to cancel over 2,000 flights after a "small fire" in one of its data centers Cost-Effective Fire Protection Highly customizable, small enclosure fire suppression is specifically designed to protect business critical spaces and equipment. It is typically used inside machinery like CNC machines, mobile equipment like forklifts and inside server rooms and electrical cabinetry but is suitable for any hazard that's considered to have an elevated fire risk. Some may question the need or cost-effectiveness of protecting micro-environments. However, examples abound of where fires that have started at component level have gone on to cause damage of the highest magnitude, and the cost of downtime can be crippling to many time-sensitive facilities and processes. An airline was forced to cancel over 2,000 flights in August 2016 when what was described as a "small fire" in one of its data centers ultimately led to a computer outage. The cost of that small fire, and the domino effect that quickly escalated from it, has since been announced as $150m. Admittedly that number is unusually high - the average cost of a data centre outage today is estimated at a more conservative $730,000 – but this is still an expense businesses can ill afford. Preventing Major Losses Staying with the transport industry, newer metros systems have redundant systems in place to prevent interruptions. However, older metro lines, such as the one in New York City, have experienced electrical fires that started small, but grew to such a magnitude that service was affected for months.Older metro lines, such as New York City's, have experience electrical fires that start small but grew exponentially A wind energy customer experienced a fire in a turbine converter cabinet. The loss of the cabinet was valued at over $200,000 and disabled the turbine for six weeks. Following investment in fire suppression systems inside the electrical cabinet, a subsequent fire was detected and suppressed before major damage could be caused. The cost on this occasion was therefore limited to a $25,000 component and downtime was less than two days.Equally - happily - there are also many instances where the installation of small enclosure fire suppression has prevented disaster. In the manufacturing world, CNC machines are valued at hundreds of thousands of dollars and need to be constantly operational to justify the investment. Oil coolant used in the machines can create a flash fire in an instant due to failed components or programming errors. The fact that many of these facilities are run 'lights out' with no personnel present further exacerbates the risk. If a fire is not dealt with immediately, the machine will be destroyed; sprinklers don't react quickly enough for this scenario and would be ineffective. Ensuring Business Continuity One such flash fire occurred inside a protected CNC machine at a machine shop in Iowa. The polymer tubing ruptured within a fraction of a second, releasing the suppression agent and extinguishing the flames. The machine was undamaged and was operational again with a few hours. Contrast this to a previous fire at the same facility in an unprotected machine; it was out of operation for 4 days, costing the business thousands of dollars in downtime In short, fire protection is an essential element of our industrial and commercial environments to ensure both safety and business continuity. However, the nature of that protection is changing, as capacity increases to cost-effectively protect specific areas where fires are most likely to start. Risk mitigation analysis needs to look beyond what has been accepted in the past and find ways to further limit the impact of a small fire using this next level of protection. The benefits can really have a positive effect on the bottom line in the event of fire.
Johnson Controls Unveils ANSUL Non-Fluorinated Liquid Suppression Agent That Redefines Vehicle Fire Suppression
Johnson Controls, the globally renowned company for smart, healthy and sustainable buildings and architect of OpenBlue connected solutions, has unveiled its new ANSUL LVS Non-Fluorinated Liquid Suppression Agent. The new agent is manufactured without the use of per-fluorinated chemicals and is performance tested to ensure maximum effectiveness. It is now available worldwide. LVS Non-Fluorinated Agent LVS Non-Fluorinated Agent works by rapidly knocking down flames, then blanketing the fuel and cutting off oxygen to help prevent reflash. It is effective against Class A and B fires in mobile equipment in the mining, forestry, waste management and transportation industries. Johnson Controls developed the new LVS Non-Fluorinated Agent using a unique blend of organic salts and surface-active ingredients. This innovative formula provides the suppression, superior cooling and securing properties needed for vehicle fire protection, without the addition of fluoro-surfactants found in other common suppression solutions. The agent is FM approved, CE marked, AS 5062-2016 compliant and ActivFire listed. "Mining vehicles and other heavy mobile equipment must work around the clock in harsh conditions and need reliable fire protection 24 hours a day," said Mark Neumann, Director of Pre-Engineered Systems at Johnson Controls. ANSUL LVS fire suppression systems Rigorous performance testing by Johnson Controls ensures the agent exceeds all industry requirements" Mark Neumann adds, "Rigorous performance testing by Johnson Controls ensures the agent exceeds all industry requirements, giving end users a compliant, reliable and high-performance liquid fire suppression solution free of per-fluorinated chemicals." ANSUL LVS Non-Fluorinated Liquid Suppression Agent is designed as a drop-in agent replacement in existing ANSUL LVS fire suppression systems. It does not require any hardware changes or annual agent replacement (only during cylinder pressure test intervals), which lowers fire system maintenance costs and reduces equipment downtime. Works with CHECKFIRE Detection Systems An add-on label identifies the agent has been replaced and a convenient filling system eliminates the need for manually measuring the correct proportion of concentrate to water. ANSUL LVS Non-Fluorinated Agent works in combination with CHECKFIRE Detection and Actuation Systems to provide automatic detection, alarm and fire suppression system actuation for 24-hour protection of equipment.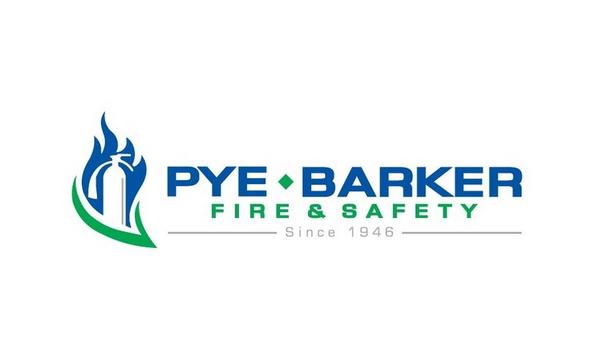 Pye-Barker Fire & Safety Announces Its Acquisition Of Florida Fire Safety And American Fire And Safety
Pye-Barker Fire & Safety ("Pye-Barker") is proud to announce the acquisitions of Florida Fire Safety Inc. ("Florida Fire") in Doral, Florida, and American Fire and Safety, Inc ("American Fire") in Laurel, Mississippi. With the acquisition of these companies, Pye-Barker adds density to its South Florida market and strengthens its national presence. Financial details have not been disclosed. With the acquisition of Florida Fire, Pye-Barker acquired an industry-renowned fire protection company in the Doral/Miami market. Co-owner Mirta Morales shared, "This acquisition is a huge opportunity for our employees to continue their career growth in this industry." vehicle suppression systems American Fire's extensive knowledge of vehicle suppression systems is a unique asset in a small business" The acquisition of American Fire was a strategic option for Pye-Barker to enter a new territory poised for success. The company has grown steadily over its 26 years in the industry and increases Pye-Barker's national footprint. "American Fire's extensive knowledge of vehicle suppression systems is a unique asset in a small business. To earn access to their expertise while also acquiring a customer base that spans the entire state were two key advantages as we considered this acquisition," said Chuck Reimel, VP of Business Development for Pye-Barker. fire protection service Pye-Barker's objective is to acquire market-leading businesses with a solid financial performance to join its expanding footprint. Pye-Barker values its culture and promotes an entrepreneurial environment where individual performance is recognized. The Company works with sellers to develop a post-close plan that aims to minimize business disruptions while offering professional employee development into the future. Once they join the Pye-Barker team, acquired branches can offer products and services from all of the industry's major manufacturers, including Ansul, Amerex, Pyro-Chem, Badger, Buckeye, and BuildingReports. This significantly widens their growth ability while increasing the income potential for their staff. Pye-Barker has 61 locations across 16 states at the time of this announcement and hopes to continue its expansion until it is the premier fire protection service provider in the United States.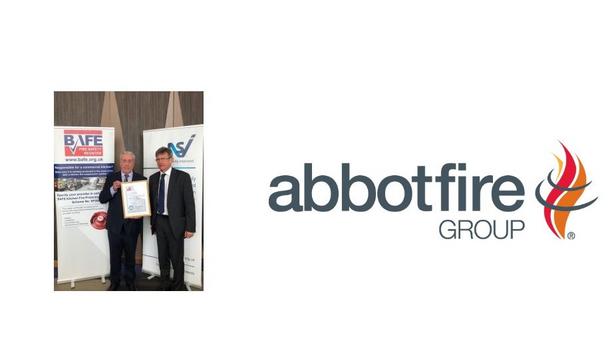 Abbot Fire Group Achieves BAFE SP206 Certification For Kitchen Fire Protection System
Fire protection services company Abbot Fire Group are delighted to be the first company in the UK to achieve BAFE SP206, the third party approval scheme for Kitchen Fire Protection System Provider. BAFE, who maintain the fire protection register of third party approved contractors, launches this new scheme at the end of 2018. Abbot Fire Group were keen to become the first company in the UK to achieve this accreditation, having been designing, installing, and maintaining Ansul kitchen fire suppression systems for customers for over 10 years. Third party accreditation scheme The SP206 scheme covers competency for the design, installation, commissioning, recharge and maintenance of kitchen fire suppression systems. When Abbot Fire Group started installing, servicing, and maintaining Ansul kitchen fire suppression systems 10 years ago, Nigel Walton, Director at Abbot Fire Group, was staggered to see the amount of poor quality work within this market sector. He was surprised that no independent third party accreditation scheme existed within the UK which covered all aspects of kitchen fire suppression system work, namely design, installation, servicing and maintenance. Fire suppression systems He has personally championed for the introduction of an independent third party approval scheme He has personally championed for the introduction of an independent third party approval scheme. He is delighted that BAFE have decided to introduce scheme SP206 and that his efforts to bring change within this sector have come to fruition. Nigel Walton commented: "We are thrilled that Abbot Fire Group are the first company in the UK to have achieved BAFE SP206. At Abbot Fire we have been designing, installing, and servicing kitchen fire suppression systems for over a decade. I am delighted that BAFE have introduced this scheme, as it's something that I've been championing within the industry for years. Going for this new BAFE approval provides customers with the reassurance that they are using a competent, third party approved, provider." Fire alarm system "The introduction of this scheme will go towards raising standards within the industry, and provide much needed reassurance for customers. Achieving this accreditation continues to demonstrate that as a business we are keen to commit to third party accredited schemes providing a focus on delivering the best possible service to our customers through quality products and procedures." This accolade demonstrates Abbot Fire Group's ongoing commitment to provide a competent service to customers with approval from third party, independently assessed, schemes. This new accreditation complements Abbot Fire Group's existing BAFE schemes: SP101 Fire Extinguisher Service Provider; and SP203-1 Fire Alarm System Maintenance.