MSA BREATHING APPARATUS
(93)
Browse BREATHING APPARATUS
Breathing Apparatus products updated recently
Protecting The Front Line with Self-Contained Breathing Apparatus
The product lifecycle of self-contained breathing apparatus (SCBA) is approximately ten years, during which time technology inevitably advances considerably in terms of digitization and ergonomics. Increasingly pertinent in the last decade, and especially since the Pandemic, has also been how kit can be designed for ease of cleaning to ensure firefighters are protected from harmful carcinogens as well as bacterial and viral infections. When we surveyed UK firefighters as part of our 'Health for the Firefighter campaign' to understand their concerns about exposure to carcinogens and COVID-19, we learned the vast majority (84%) admitted they were concerned about the risk of cancer, while more than two thirds (68%) fear the impact COVID-19 might have on their long-term health. Unequivocal statistics that warranted action in our technology design. Proven support infrastructure The SCBA product lifecycle allows time for medical and safety technology manufacturers, such as Dräger, to take advantage of technological developments, and thoroughly test and future proof them. It also enables us to utilize our direct relationships with the UK fire services, not only to accommodate day-to-day feedback, but also to learn from our support of major incidents such as Grenfell and the Salisbury poisonings. The SCBA product lifecycle allows time for medical and safety technology manufacturers Following Grenfell, for example, we saw the critical importance of reducing the weight and size of kit to allow for greater ease of movement, as well as how critical it is to have the equipment underpinned by a resilient and proven support infrastructure. AirBoss, Dräger's latest SCBA offering represents a digital progression, where telemetry and connectivity provide the information, and enable the integration and communication required to further firefighter health and wellbeing. This decade's launch is no longer a product, but a connected solution. Providing vital information Digitalization is critical. Dräger offers the only operationally-proven telemetry solution, providing vital information which is automatically communicated between the wearer of the BA set and the Entry Control Point – without the need for either team to stop what they are doing to send communications. These signals include manual and automatic distress signals, team withdrawal signals, cylinder pressure, time to whistle and time of whistle. This system also provides comprehensive data regarding the firefighters' condition in relation to their SCBA, proving invaluable to those responsible for monitoring and directing BA crews. A new feature, unique to Dräger's AirBoss, are 'Buddylights' fitted to the backplate, which use digital data from the set to provide immediate and highly-visible signaling to firefighters of their team's cylinder pressures and physical condition. AirBoss, Dräger's latest SCBA offering represents a digital progression Providing comprehensive data The optional Dräger Web client enables workshop, management and command staff to utilize the data created on scene wherever they are, and at any time. Reporting can also be customized for multiple purposes from user or device history to synchronized overviews of complete incidents. The ability to create incident reports on evidential and tactical levels provides comprehensive and valuable post-incident analysis tools for debrief and training purposes, or in case of any investigation or inquiry. For future developments, Dräger is working with partners in the UK looking at solutions for location and tracking of firefighters and providing comprehensive data regarding the firefighter's condition at an incident. The latter includes information such as body core temperature, heart rate and other vital statistics to allow external teams to monitor the early signs of heat stress and other physiological strains. Reducing physical stress Another critical focus is ergonomics. Improved wearer comfort has been achieved through working with medical experts in this field and shifting the center of gravity relationship between the human body and the set, creating a ventilated space by the SCBA backplate. AirBoss' new Type 4 Nano cylinder provides a continued reduction in cylinder weight AirBoss' new Type 4 Nano cylinder provides a continued reduction in cylinder weight, which can also reduce full life costs to the service, as the Nano has an unlimited life. These improvements reduce physical stress on the firefighter which in turn reduces the risk of strain-related injuries and fatigue when wearing the set operationally as well as extending the working duration due to reduced physical exertion. With AirBoss, the weight is carried by the legs and pelvis rather than the back. Improving personal comfort This not only improves personal comfort, but also enhances mobility within confined spaces and while descending ladders and stairwells. In an industry where a split second can be the difference between life and death, these advancements are crucial. On a practical level, the Dräger AirBoss has also been designed to be 'snag-proof', ensuring that all attachments are neatly connected or integrated to mitigate any risk of snagging or entanglement. Alterations have been made to maximize cleaning practices, including the introduction of smoother, non-absorbent, water-repellent surfaces to make equipment easier to wipe down and decontaminate. Numerous attachment points have also been included so kit can easily be dismantled for optimum cleaning – both mechanically and by hand. To this point, some fire services are moving towards mechanical washing systems, which provide complete consistency in washing temperatures, concentration of detergent, speed and temperature of drying. Vehicle charging systems The Dräger AirBoss solution is centered around four pillars: usability; safety; serviceability and connectivity Recognizing the financial pressures which the fire services are under, the AirBoss system is designed to enable fire services to maximize the significant investment already made into their SCBA and telemetry. With a modular design, AirBoss is backward compatible with existing Dräger PSS SCBA and Telemetry, enabling elements of the existing set to be upgraded over a period of years. This reduces the requirement to purchase a full suite of new equipment including telemetry, pneumatics, electronics, integrated communications, cylinders and vehicle charging systems. Overall, the Dräger AirBoss solution is centered around four pillars: usability; safety; serviceability and connectivity. These pillars, which support utilizing digitalization, improved ergonomics and ease of cleaning, are how we intend to protect our firefighters' health and wellbeing, both today and as our future-proofed technology advances to meet the needs of tomorrow.
A Changing Time: The Evolution Of Firefighter Personal Protective Equipment
Firefighting is hot, hazardous, and let's face it, grueling work. But believe it or not, the job today has become even more challenging as firefighters must deal with increased heat loads, toxic substances and other physical challenges that make structural firefighting one of the most demanding professions on the planet. So, needless to say, being well-trained, physically fit, and safely equipped can make all the difference in the world. Evolving Technology The fact is, as heat loads and toxicity exposure risks increase due to modern synthetic construction, the ways in which fires are fought are changing as well. These shifts, combined with the revolution that's taking place in firefighter protection technology, have led to new and exciting designs in firefighter personal protective equipment (PPE) offerings. Technology is providing firefighters with respiratory protection "systems" is which respiratory protection itself is just one of many benefits Take the tried and true SCBA for instance. Since the invention of the first breathing apparatus in the late 1910s, their primary function has been air delivery. But today, technology is providing firefighters with respiratory protection "systems" is which respiratory protection itself is just one of many benefits. Revolution Of Life-Changing Technology Consider this: the effects of technology today impact virtually every aspect of modern life. And the same is true for the fire service, as software, thermal imaging, and wireless communications capabilities become more mainstream on the fireground. In response to these new capabilities, the consensus organizations responsible for PPE performance standards (i.e. NFPA and EN) have increased standards by mandating certain electronic components for each firefighter. But performance of these components can be limited by the fact that only so many "parts" can be attached to an SCBA, or because some capabilities are simply out of reach from a budget perspective. Over time, these limitations create long-term implications when it comes to SCBA choice, because the breathing apparatus purchased today may have to be in use for the next 15 years or more. So, what are firefighters to do? Firefighters should view their SCBA as the "foundation" of a safety system that equips firefighters with the many new safety capabilities that technology offers—now and in the future It's More Than Air Delivery Missed opportunities for more timely safety improvements – which keep up with the pace of technology – are rooted in a false assumption that all SCBA are comprised of separate, mechanical components – and that the SCBA function is only about respiratory protection. But air-delivery is not the issue because every SCBA meets the standards, and every SCBA delivers air well. Further, looking at the SCBA merely as a separate component for air diminishes its potential to serve as a revolutionary safety technology "platform." Safety As A System Firefighters need more than the minimum performance from breathing apparatus To keep pace with the rapid improvements in firefighter safety, firefighters need more than the minimum performance from breathing apparatus. Instead, they should view their SCBA as the "foundation" of a safety system that equips firefighters with the many new safety capabilities that technology offers—now and in the future. I'm talking specifically about platform-type products that can be easily updated with the latest technology, as soon as it becomes available, to help protect them when their lives are on the line. Key Questions To Consider When Looking For An SCBA Include: Does the SCBA have features that allow you to see, hear, and react quickly to changing situations? Can the SCBA sizing be customized to best fit each firefighter? How many total batteries are needed for the SCBA, and how does that affect long-term costs? How well does it integrate with other systems, such as communication devices, portable instruments, etc.? Does the SCBA provide you, your team, and incident command with critical information to make effective, life-saving decisions? Can the SCBA be programmed to meet your standard operating procedures, such as audible and visual alarms at 50% remaining pressure? Is the facepiece reducing or adding to overall SCBA cost and complexity? How easily can the SCBA be updated to meet changing standards? How easily can integrated accessories or features, such as thermal imaging, be added as they are developed in the future? At MSA, we develop technologically-advanced safety equipment designed to help meet today's changing fireground dynamics. We're committed to setting the pace for safety with continuous improvements and innovations in PPE. For today. For tomorrow. For the future.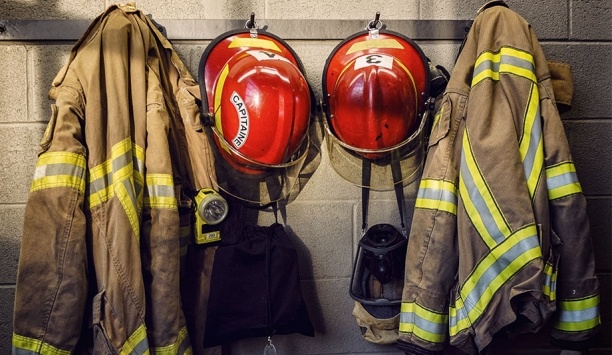 Firefighter Uniform Adapts To Cancer Risk, Active Shooter Threat
More than an outfit. More thought than one leg at a time. Putting on the uniform is not just an ordinary daily task, but a habitual part of preparing for the unexpected. Yes, a firefighter's uniform is more than an outfit. Think about who is wearing it and the risks they are exposed to on a daily basis. The firefighter comes from a long line of heroes, a brotherhood and sisterhood, with traditions to uphold and a reputation to maintain. Their uniform is no different. Its historical navy-blue threads. Classic, professional appearance. Tactical features. Technology-driven fabric. Over time, the uniform's engineering has needed to adapt with new designs and react to worsened exposures and more dangerous rescue missions. The 21st Century firefighter's uniform is unique and specific to the job with current trends fixating on the best user experience while future plans focus on preventative and safety measures due to increased societal and architectural risks. Comfortable firefighter uniform So, what does the 21st Century firefighter want? Comfort. Beyond Personal Protective Equipment, it is an overwhelming plea for a more comfortable uniform to wear. This includes garments that are easy "wash and wear" materials that do not require additional ironing. Firefighters do not want to lose the professional appearance or tactical functionality of the uniform The trend calls for lightweight, breathable, cool-weather wear that is less restrictive and offers more give and more stretch so firefighters can perform their job responsibilities more efficiently. However, they do not want to lose the professional appearance or tactical functionality of the uniform. "We need something that looks presentable every time," said Chief Robert Burdette of Grand Blanc Fire Department, Michigan. Additionally, more firefighters are also starting to wear polo shirts or mesh T-shirts under their Turnout gear, for a lighter weight, more breathable option from the traditional uniform shirt. The trend calls for lightweight, breathable, cool-weather wear that is less restrictive Risk of cancer Unfortunately, comfort is not the only concern firefighters have when it comes to uniforms, or their safety in general. As risky and demanding of a profession the fire service can be, the fires have proven not to be the most hazardous or life threatening. According to the Firefighter Cancer Support Network, "Cancer is the most dangerous threat to firefighter health and safety today." A study conducted by the National Institute for Occupational Safety and Health (NIOSH) concluded that firefighters have a 9% increased chance of being diagnosed with cancer and a 14% increased chance to die from cancer compared to the general United States population. Chief Dennis Jenkerson of the St. Louis Fire Department in Missouri is one of many chiefs actively fighting these statistics. Responsible for 32 firehouses, Jenkerson has witnessed the reality of this threat with the loss of four of his own and understands the validity of the situation. For the last 18 months, the St. Louis Fire Department has made headway implementing a drastic culture change by evaluating everything from equipment, apparel, lifestyle and more. Cancer affecting firefighters "It is so prevalent that everything we do anymore has to do with some emphasis on protecting firefighters from getting cancer," said Chief Mike Ramm of Sylvania Township Fire Department, Ohio. "Cancer is the most dangerous threat to firefighter health and safety today" According to the Firefighter Cancer Support Network, the cancers that have mostly affected firefighters are respiratory (lung, mesothelioma), gastrointestinal (oral cavity, esophageal, large intestine) and kidney. "Testicular cancer is through the roof," added Jenkerson, who has pushed his firefighters to get tested for cancers earlier than normally necessary. He also explained that the imagery of a firefighter drinking from a fire hydrant can no longer happen. He emphasized the importance of cleaning up instantly after every fire. Think of the simple act of removing grimy gloves after a call – at least one hand has been exposed to the cancerous contaminants if it was accidentally used to take off the other glove. If that unwashed, contaminated hand touches food that goes into the mouth of the firefighter, he/she is essentially eating what may cause esophageal, oral cavity or gastric cancers. Cancer is the most dangerous threat to firefighter health and safety today According to the International Association of Fire Fighters (IAFF) via the Firefighter Cancer Support Network, cancer caused 61% of the career firefighter line-of-duty deaths from January 1, 2002 to March 31, 2017. Additionally, 70% of the line-of-duty deaths for career firefighters were because of cancer in 2016. Unfortunately, this hazard is not going away any time soon. The new building materials and new house furnishings have become the culprit for this major concern. These materials are man-made and are not of natural resources. When burned, they create deadly carcinogens that the firefighters are getting exposed to firsthand. Immediate decontamination process Jenkerson's implementation of a culture change includes an immediate decontamination process following a fire, which involves getting hosed with water, cleansing wipes for all soft tissue areas of the body and an immediate shower back at the station. "Any place you can get a five degree rise in skin temperature, the absorption level goes up 10 times," Jenkerson warned. His firefighters are instructed to remove their bunker gear, uniform, helmet and all other equipment right away that get immediately washed once they have returned to the station. Hems, collars, cuffs and cargo pockets are areas of the uniform where toxins get caught He also restricts all firefighters and EMTs from going on a second run until they have showered and have put on a new, clean set of clothes, all the way down to their underwear. "There are no two-runs. We have to get this stuff off [of them]." Uniform manufacturers are tasked with finding a solution to help facilitate Jenkerson's and other Fire Chiefs' visions by designing a uniform with as little gaps and fold-over materials as possible. "Everything needs to be sealed tight," Jenkerson explained. Hems, collars, cuffs and cargo pockets are all areas of the uniform where toxins get caught. A lightweight shirt option that offers a crew collar with a two to three button placket and a lightweight, ventilated hidden cargo pant could be the future of fire uniforms. "There isn't another profession that has the thousands of dangers that we have every day," Ramm explained. Additional and ongoing efforts currently underway according to the NFPA Journal, include those by the Firefighter Cancer Support Network, the Congressional Firefighter Cancer Registry, the Fire Protection Research Foundation, the FPRF Campaign for Fire Service Contamination Control, and the International Association of Firefighters. Active shooter emergency response Firefighters and EMTs increasingly need to wear bullet proof vests with the surge in active shooter calls An additional and unfortunate trend that is also sweeping the nation is the need for firefighters and EMTs to wear bullet proof vests. Departments are trying their best to arm their men and women with this protection along with ballistic helmets in certain regions due to the surge in active shooter calls. "In areas that have a lot of gang-related activity, [bullet proof vests] would be beneficial," said Jason Reyes of Allen Fire Department, Texas. "Sometimes you go on calls when the city doesn't have enough police to respond to calls, which creates a situation that leaves firefighters unprotected and vulnerable." Currently the market has ballistic vests available that can either be worn over or under a firefighter's uniform and under their bunker gear. Uniform manufacturers also offer an external vest carrier option that is worn over a firefighter's uniform to look like part of the uniform shirt to maintain a professional appearance. Distinguishing firefighters from law enforcement "Firefighters find themselves becoming targets more and more these days," added Deputy Chief of Operations Dwayne Jamison of Bartow County Fire Department, Georgia. "Many departments, including my own, are looking to outfit their firefighters with bullet proof vests." Although this trend has not affected every region, industry experts can see the need becoming more widespread if threats continue to increase the way they have been. Along the same lines, firefighters want to be identified as firefighters and not mistaken for law enforcement. "We don't want to look like police," Jenkerson said. "We want to be identified as firefighters. Even if it takes a different stripe." When it comes to uniform trends for firefighters, it is clear there is more to focus on than the technical details. For many fire departments, future trends could serve as a tool to prevent deadly toxins from being absorbed and from lethal bullets puncturing unprotected firefighters and EMTs. The uniform is more than an outfit. With a larger purpose than to shield a body, the uniform goes beyond the navy-blue threads, professional appearance and tactical features to one day supporting what could be a lifesaving concept. Sources Firefighter Cancer Support Network, Preventing Cancer in the Fire Service National Fire Protection Association, Firefighters and Cancer NFPA Journal, Fast Track: Some of the national efforts underway to fight cancer in the fire service; Roman, Jesse; 2017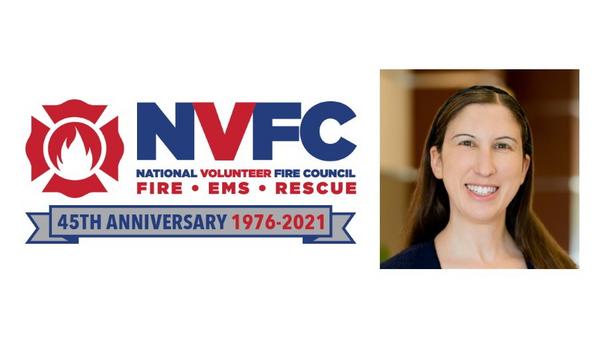 NVFC Member Firefighters Given Final Chance To Win MSA Cairns XF1 Fire Helmet, As Part Of MSA Safety And NVFC's Annual Giveaway
Volunteer firefighters who are also National Volunteer Fire Council (NVFC) members have one final chance to enter and win a personalized MSA Safety Incorporated's MSA Cairns XF1 Fire Helmet. This is the last of three helmets that will be given out in 2021. MSA Cairns XF1 Fire Helmet The jet-style design of the Cairns XF1 Fire Helmet reduces snag hazards, provides a personalized fit, and houses its own integrated light module. Plus, the soft goods are removable, washable, and replaceable, helping firefighters align with cancer awareness programs, as written by the Firefighter Cancer Support Network. Approvals include NFPA 1971-2018 Structural Firefighting and NFPA 1951-2013 Rescue and Recovery. To be eligible to enter, applicants must be an active U.S. volunteer firefighter and a member of the National Volunteer Fire Council (NVFC). Interested individuals can learn about member benefits and join on NVFC's official website. One recipient will be randomly selected to receive the helmet. The entry period is open now through September 30, 2021.
FDIC International 2021 Review: Despite August Heat, The Show Triumphs Amid the Lingering Pandemic
Back in Indianapolis for the first time since 2019, FDIC International 2021 offered a full slate of conference sessions, hands-on training and equipment exhibitions. Attendance was down, but everyone appeared happy to be back at the show, after cancellations and delay caused by the COVID-19 pandemic. Masking compliance was low, despite continuing concerns about COVID-19 and the Delta variant. There was little social distancing. In many respects, the show seemed back to normal. A highlight of the event was the National Fallen Firefighters Foundation's (NFFF) 9/11 Stair Climb. It's a way for attendees to honor and remember those in the fire service community, who gave their lives in the 9/11 tragedy. Hundreds of FDIC participants paid tribute by climbing or walking the equivalent of the 110 stories of the World Trade Center. MSA's LUNAR hand-held device on display As always, safety was a huge theme at the FDIC exhibition, including development in hand-held tools As always, safety was a huge theme at the FDIC exhibition, including development in hand-held tools. MSA Safety displayed the new LUNAR hand-held device that helps keep firefighting teams connected, combining direction and distance information with thermal imaging to help find separated teammates and decrease response time. LUNAR uses cloud technology to increase fire-scene management capabilities for incident commanders. LUNAR can be used as a stand-alone device or as part of an MSA SCBA (self-contained breathing apparatus) system. Thermal imaging with edge detection identifies hot spots and ventilation points, so as to simplify navigation through low-visibility environments. Tethered drone and Reveal FirePRO X thermal camera FotoKite (Perspective Robotics AG), which has a joint development agreement with MSA Safety, featured a tethered drone that hovers over the site of an emergency, in order to provide networking capabilities through the tether for better connectivity. Seek Thermal offers the 'smallest and lightest' thermal imaging camera, available for US$ 799 and seeks to bring the benefits of thermal technology to every position on the fire team. The Reveal FirePRO X can now be charged using a four-station charging dock priced at US$ 399. The compact size makes the FirePRO X easy to carry and manage, while its high resolution and fast frame rate ensure superior images. Teledyne gas detection systems exhibited Teledyne displayed a range of gas detection systems, starting with the simple Protégé ZM carbon monoxide meter that can clip onto pockets, helmets, and EMS bags. A new product is the Gas Laser, a hand-held device that can quickly scan common venting points from a safe distance, in order to identify the presence of dangerous explosive gas. Teledyne recently acquired FLIR and the combined companies will provide a spectrum of imaging technologies and products spanning X-ray through infrared and from components to complete imaging systems. FDIC International's Innovation Hub focused on new technologies coming to the fire service Innovation Hub FDIC International's Innovation Hub focused on new technologies coming to the fire service, featured in a presentation theater on the show floor. Leading the initiative was SafeTech, a College Station, Texas-based non-profit organization, whose mission is to bring new technologies to first responders and armed forces. One featured company was Tracks North America, which provides unmanned vehicles with fork-lift capabilities. Another was Infysort, which makes superabsorbent pellets – 'hyper-blown polypropylene sorbent nanomaterial' that can absorb 50 to 60 times its weight in oil. Hale Products SAM control system HURST Jaws of Life demonstrated eDRAULIC 3.0, a new underwater power extrication tool The SAM control system, by Hale Products, is gaining in popularity, offering computerized/integrated water flow controls that manage a fire truck's pump, tank, intakes and discharges using touch-screen display for simplified interface. The new SAM Smart Nozzle allows firemen to control flow from the end of the fire hose. HURST Jaws of Life demonstrated eDRAULIC 3.0, a new underwater power extrication tool that can withstand salt water. The Lifeline Firehose provides a source of continuous breathable air coming from the nozzle of a fire hose. The patented coupler design enables the continuous air supply, which can also be used to power air tools. Seeking to help small and medium fire departments replace paper documentation, incident management systems offer low-cost digitization. Environmental awareness From Rosenbauer A topic among fire apparatus companies is idle reduction systems designed to shut off the main engine in a fire apparatus when not needed, eliminating loud diesel engine noise and exhaust, while maintaining power for lighting and air conditioning, for example. It is a reflection of growing environmental concerns among fire manufacturers. For example, Rosenbauer's Green Star system makes idle reduction easy, using electronic controls to shut down the chassis engine on-scene (if the fire pump is not engaged or no aerial operations under way), and starting a diesel-driven Auxiliary Power Unit (APU). Pierce Volterra zero-emissions pumpers The first Pierce Volterra zero-emissions pumper has been placed in service in Madison Pierce launched their Volterra platform of electric vehicles. The first Pierce Volterra zero-emissions pumper has been placed in service in Madison, Wisconsin. At FDIC International 2021, the Pierce booth included an electric vehicle technology kiosk and took attendees through the electric fire truck's attributes. CMC Rescue Rope and Harness Systems CMC Rescue Inc. demonstrated rope and harness systems for rescue operations, including special duffle bags and access packs for easy transport of harnesses. The CMC Clutch is now available in 13 mm and 11 mm models, for hauling, lowering, ascending, descending, belaying and deploying twin-tension rope systems. The CMC Triskelion 10-foot tripod features rapid deployment, for example, over a hole where a rescue is taking place and is certified to NFPA (National Fire Protection Association) standards.
Midland Volunteer Fire Department And Springville Volunteer Fire Department Named Recipients Of MSA, NVFC And DuPont's Globe Gear Giveaway
MSA Safety Incorporated (MSA), DuPont Personal Protection (DuPont), and the National Volunteer Fire Council (NVFC) are helping volunteer fire departments obtain much-needed turnout gear, through MSA and DuPont's Globe Gear Giveaway. Now in its tenth year, the program has provided over US$ 1 million worth of fire safety gear to assist volunteer fire departments in need. Globe Gear Giveaway In 2021, 13 fire departments will each receive four sets of turnout gear and four helmets, in order to help them enhance the safety of their firefighters. The first 500 applicants also received a one-year NVFC membership, courtesy of MSA Safety Incorporated. The latest recipients of MSA and DuPont's Globe Gear Giveaway are the Midland (PA) Volunteer Fire Department and Springville (TN) Volunteer Fire Department. Midland Volunteer Fire Department (MVFD) Although, the MVFD has 12 sets of turnout gear, all of the sets are 24 years old and in poor shape The Midland Volunteer Fire Department (MVFD) is an all-volunteer department located in rural western Pennsylvania. Serving a population of approximately 2,700 over a 2.1 square-mile-area, MVFD responds to an average of 240 calls annually. Although, the MVFD has 12 sets of turnout gear, all of the sets are 24 years old and in poor shape. Other personal protective equipment (PPE) is also either lacking or severely out of date, making it difficult to properly outfit current members and bring on new members. Providing turnout and safety gear The Midland Volunteer Fire Department receives no financial support from the local government and therefore, relies entirely on community support. They lack a facility, where they could host events, making fundraising difficult. "We are in desperate need of firefighting gear," said Chief Joseph Ditri of the Midland Volunteer Fire Department. The donation of turnout gear and helmets from MSA and DuPont's Globe Gear Giveaway will be a game changer for the department, by providing critical protection for their dedicated volunteers. Springville Volunteer Fire Department (SVFD) Located in the mountains of rural western Tennessee, the Springville Volunteer Fire Department (SVFD) protects 20 square miles and a population that can swell to 2,800, during the summer tourist season. The Springville Volunteer Fire Department's nine volunteers are equipped with out-of-date, worn, and even torn gear that no longer meets NFPA safety standards. Every time SVFD's volunteers respond to an emergency, they are put at risk due to their outdated gear. Furthermore, due to funding constraints, they are unable to purchase new gear without outside help. "Receiving this gear would not only allow us to continue to serve our community, but to do it in safer and more secure manner," said Lieutenant Charles Asher of the Springville Volunteer Fire Department, adding "To know that the volunteers' equipment will protect them and hold up to the very minimum NFPA requirement, will give them much needed relief."