Draeger BREATHING APPARATUS
(3)
Browse BREATHING APPARATUS
Breathing Apparatus products updated recently
A Changing Time: The Evolution Of Firefighter Personal Protective Equipment
Firefighting is hot, hazardous, and let's face it, grueling work. But believe it or not, the job today has become even more challenging as firefighters must deal with increased heat loads, toxic substances and other physical challenges that make structural firefighting one of the most demanding professions on the planet. So, needless to say, being well-trained, physically fit, and safely equipped can make all the difference in the world. Evolving Technology The fact is, as heat loads and toxicity exposure risks increase due to modern synthetic construction, the ways in which fires are fought are changing as well. These shifts, combined with the revolution that's taking place in firefighter protection technology, have led to new and exciting designs in firefighter personal protective equipment (PPE) offerings. Technology is providing firefighters with respiratory protection "systems" is which respiratory protection itself is just one of many benefits Take the tried and true SCBA for instance. Since the invention of the first breathing apparatus in the late 1910s, their primary function has been air delivery. But today, technology is providing firefighters with respiratory protection "systems" is which respiratory protection itself is just one of many benefits. Revolution Of Life-Changing Technology Consider this: the effects of technology today impact virtually every aspect of modern life. And the same is true for the fire service, as software, thermal imaging, and wireless communications capabilities become more mainstream on the fireground. In response to these new capabilities, the consensus organizations responsible for PPE performance standards (i.e. NFPA and EN) have increased standards by mandating certain electronic components for each firefighter. But performance of these components can be limited by the fact that only so many "parts" can be attached to an SCBA, or because some capabilities are simply out of reach from a budget perspective. Over time, these limitations create long-term implications when it comes to SCBA choice, because the breathing apparatus purchased today may have to be in use for the next 15 years or more. So, what are firefighters to do? Firefighters should view their SCBA as the "foundation" of a safety system that equips firefighters with the many new safety capabilities that technology offers—now and in the future It's More Than Air Delivery Missed opportunities for more timely safety improvements – which keep up with the pace of technology – are rooted in a false assumption that all SCBA are comprised of separate, mechanical components – and that the SCBA function is only about respiratory protection. But air-delivery is not the issue because every SCBA meets the standards, and every SCBA delivers air well. Further, looking at the SCBA merely as a separate component for air diminishes its potential to serve as a revolutionary safety technology "platform." Safety As A System Firefighters need more than the minimum performance from breathing apparatus To keep pace with the rapid improvements in firefighter safety, firefighters need more than the minimum performance from breathing apparatus. Instead, they should view their SCBA as the "foundation" of a safety system that equips firefighters with the many new safety capabilities that technology offers—now and in the future. I'm talking specifically about platform-type products that can be easily updated with the latest technology, as soon as it becomes available, to help protect them when their lives are on the line. Key Questions To Consider When Looking For An SCBA Include: Does the SCBA have features that allow you to see, hear, and react quickly to changing situations? Can the SCBA sizing be customized to best fit each firefighter? How many total batteries are needed for the SCBA, and how does that affect long-term costs? How well does it integrate with other systems, such as communication devices, portable instruments, etc.? Does the SCBA provide you, your team, and incident command with critical information to make effective, life-saving decisions? Can the SCBA be programmed to meet your standard operating procedures, such as audible and visual alarms at 50% remaining pressure? Is the facepiece reducing or adding to overall SCBA cost and complexity? How easily can the SCBA be updated to meet changing standards? How easily can integrated accessories or features, such as thermal imaging, be added as they are developed in the future? At MSA, we develop technologically-advanced safety equipment designed to help meet today's changing fireground dynamics. We're committed to setting the pace for safety with continuous improvements and innovations in PPE. For today. For tomorrow. For the future.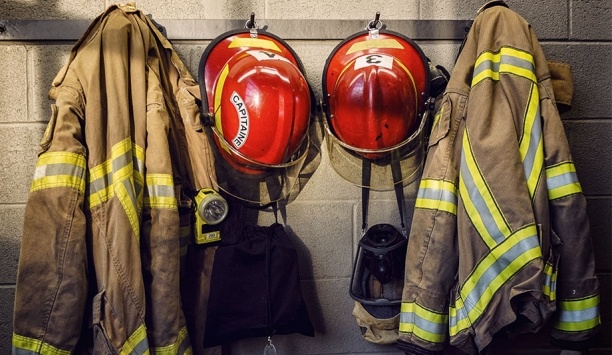 Firefighter Uniform Adapts To Cancer Risk, Active Shooter Threat
More than an outfit. More thought than one leg at a time. Putting on the uniform is not just an ordinary daily task, but a habitual part of preparing for the unexpected. Yes, a firefighter's uniform is more than an outfit. Think about who is wearing it and the risks they are exposed to on a daily basis. The firefighter comes from a long line of heroes, a brotherhood and sisterhood, with traditions to uphold and a reputation to maintain. Their uniform is no different. Its historical navy-blue threads. Classic, professional appearance. Tactical features. Technology-driven fabric. Over time, the uniform's engineering has needed to adapt with new designs and react to worsened exposures and more dangerous rescue missions. The 21st Century firefighter's uniform is unique and specific to the job with current trends fixating on the best user experience while future plans focus on preventative and safety measures due to increased societal and architectural risks. Comfortable firefighter uniform So, what does the 21st Century firefighter want? Comfort. Beyond Personal Protective Equipment, it is an overwhelming plea for a more comfortable uniform to wear. This includes garments that are easy "wash and wear" materials that do not require additional ironing. Firefighters do not want to lose the professional appearance or tactical functionality of the uniform The trend calls for lightweight, breathable, cool-weather wear that is less restrictive and offers more give and more stretch so firefighters can perform their job responsibilities more efficiently. However, they do not want to lose the professional appearance or tactical functionality of the uniform. "We need something that looks presentable every time," said Chief Robert Burdette of Grand Blanc Fire Department, Michigan. Additionally, more firefighters are also starting to wear polo shirts or mesh T-shirts under their Turnout gear, for a lighter weight, more breathable option from the traditional uniform shirt. The trend calls for lightweight, breathable, cool-weather wear that is less restrictive Risk of cancer Unfortunately, comfort is not the only concern firefighters have when it comes to uniforms, or their safety in general. As risky and demanding of a profession the fire service can be, the fires have proven not to be the most hazardous or life threatening. According to the Firefighter Cancer Support Network, "Cancer is the most dangerous threat to firefighter health and safety today." A study conducted by the National Institute for Occupational Safety and Health (NIOSH) concluded that firefighters have a 9% increased chance of being diagnosed with cancer and a 14% increased chance to die from cancer compared to the general United States population. Chief Dennis Jenkerson of the St. Louis Fire Department in Missouri is one of many chiefs actively fighting these statistics. Responsible for 32 firehouses, Jenkerson has witnessed the reality of this threat with the loss of four of his own and understands the validity of the situation. For the last 18 months, the St. Louis Fire Department has made headway implementing a drastic culture change by evaluating everything from equipment, apparel, lifestyle and more. Cancer affecting firefighters "It is so prevalent that everything we do anymore has to do with some emphasis on protecting firefighters from getting cancer," said Chief Mike Ramm of Sylvania Township Fire Department, Ohio. "Cancer is the most dangerous threat to firefighter health and safety today" According to the Firefighter Cancer Support Network, the cancers that have mostly affected firefighters are respiratory (lung, mesothelioma), gastrointestinal (oral cavity, esophageal, large intestine) and kidney. "Testicular cancer is through the roof," added Jenkerson, who has pushed his firefighters to get tested for cancers earlier than normally necessary. He also explained that the imagery of a firefighter drinking from a fire hydrant can no longer happen. He emphasized the importance of cleaning up instantly after every fire. Think of the simple act of removing grimy gloves after a call – at least one hand has been exposed to the cancerous contaminants if it was accidentally used to take off the other glove. If that unwashed, contaminated hand touches food that goes into the mouth of the firefighter, he/she is essentially eating what may cause esophageal, oral cavity or gastric cancers. Cancer is the most dangerous threat to firefighter health and safety today According to the International Association of Fire Fighters (IAFF) via the Firefighter Cancer Support Network, cancer caused 61% of the career firefighter line-of-duty deaths from January 1, 2002 to March 31, 2017. Additionally, 70% of the line-of-duty deaths for career firefighters were because of cancer in 2016. Unfortunately, this hazard is not going away any time soon. The new building materials and new house furnishings have become the culprit for this major concern. These materials are man-made and are not of natural resources. When burned, they create deadly carcinogens that the firefighters are getting exposed to firsthand. Immediate decontamination process Jenkerson's implementation of a culture change includes an immediate decontamination process following a fire, which involves getting hosed with water, cleansing wipes for all soft tissue areas of the body and an immediate shower back at the station. "Any place you can get a five degree rise in skin temperature, the absorption level goes up 10 times," Jenkerson warned. His firefighters are instructed to remove their bunker gear, uniform, helmet and all other equipment right away that get immediately washed once they have returned to the station. Hems, collars, cuffs and cargo pockets are areas of the uniform where toxins get caught He also restricts all firefighters and EMTs from going on a second run until they have showered and have put on a new, clean set of clothes, all the way down to their underwear. "There are no two-runs. We have to get this stuff off [of them]." Uniform manufacturers are tasked with finding a solution to help facilitate Jenkerson's and other Fire Chiefs' visions by designing a uniform with as little gaps and fold-over materials as possible. "Everything needs to be sealed tight," Jenkerson explained. Hems, collars, cuffs and cargo pockets are all areas of the uniform where toxins get caught. A lightweight shirt option that offers a crew collar with a two to three button placket and a lightweight, ventilated hidden cargo pant could be the future of fire uniforms. "There isn't another profession that has the thousands of dangers that we have every day," Ramm explained. Additional and ongoing efforts currently underway according to the NFPA Journal, include those by the Firefighter Cancer Support Network, the Congressional Firefighter Cancer Registry, the Fire Protection Research Foundation, the FPRF Campaign for Fire Service Contamination Control, and the International Association of Firefighters. Active shooter emergency response Firefighters and EMTs increasingly need to wear bullet proof vests with the surge in active shooter calls An additional and unfortunate trend that is also sweeping the nation is the need for firefighters and EMTs to wear bullet proof vests. Departments are trying their best to arm their men and women with this protection along with ballistic helmets in certain regions due to the surge in active shooter calls. "In areas that have a lot of gang-related activity, [bullet proof vests] would be beneficial," said Jason Reyes of Allen Fire Department, Texas. "Sometimes you go on calls when the city doesn't have enough police to respond to calls, which creates a situation that leaves firefighters unprotected and vulnerable." Currently the market has ballistic vests available that can either be worn over or under a firefighter's uniform and under their bunker gear. Uniform manufacturers also offer an external vest carrier option that is worn over a firefighter's uniform to look like part of the uniform shirt to maintain a professional appearance. Distinguishing firefighters from law enforcement "Firefighters find themselves becoming targets more and more these days," added Deputy Chief of Operations Dwayne Jamison of Bartow County Fire Department, Georgia. "Many departments, including my own, are looking to outfit their firefighters with bullet proof vests." Although this trend has not affected every region, industry experts can see the need becoming more widespread if threats continue to increase the way they have been. Along the same lines, firefighters want to be identified as firefighters and not mistaken for law enforcement. "We don't want to look like police," Jenkerson said. "We want to be identified as firefighters. Even if it takes a different stripe." When it comes to uniform trends for firefighters, it is clear there is more to focus on than the technical details. For many fire departments, future trends could serve as a tool to prevent deadly toxins from being absorbed and from lethal bullets puncturing unprotected firefighters and EMTs. The uniform is more than an outfit. With a larger purpose than to shield a body, the uniform goes beyond the navy-blue threads, professional appearance and tactical features to one day supporting what could be a lifesaving concept. Sources Firefighter Cancer Support Network, Preventing Cancer in the Fire Service National Fire Protection Association, Firefighters and Cancer NFPA Journal, Fast Track: Some of the national efforts underway to fight cancer in the fire service; Roman, Jesse; 2017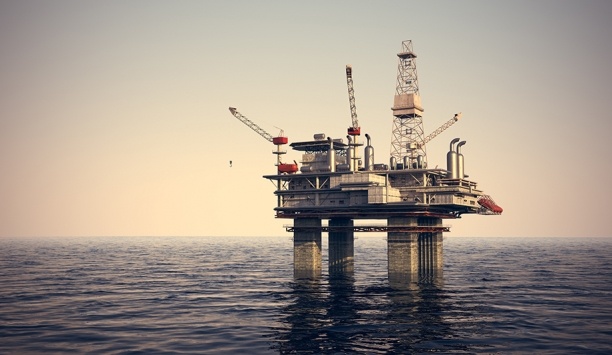 Personal Protection Equipment (PPE) Designs For Marine Firefighting
The latest personal protection equipment (PPE) are being designed to meet new regulatory standards Marine firefighting encompasses activities to extinguish any type of fire in a marine environment. For many years, this meant dealing with fires on seagoing vessels, or more specifically, shipping. In this article, Richard Cranham, International Sales Manager at Bristol Uniforms, sheds light on the various fire hazards at sea and the latest protection outfits designed to meet new regulatory standards. Nature of marine fire hazards At one time, marine fire risks were primarily associated with shipping and the vessels or their cargoes. In the 21st century, however, the seas and oceans are increasingly becoming sites for static structures. Many of these are associated with oil, gas and other mineral exploration and harvesting. Clearly the range of fire hazards associated with these different activities varies widely. In some situations, firefighters will be able to work onboard, depending on the severity of the fire, but, following a blow out or explosion aboard an oil rig or gas production platform, fighting the ensuing fire may only be possible from firefighting vessels. Also, the characteristics of the fires facing firefighters will reflect the volatility and flammability of the materials involved in the conflagration. Some materials burn much hotter than others. Some will throw off burning shards or molten materials, some can be unpredictable either due to the composition of the flammable materials involved (in particular hydrocarbons and chemicals) or prevailing weather conditions. Wind speed and direction can be particularly variable out at sea and can cause rapid changes in the levels of hazard experienced by firefighters. Personal protection equipment (PPE) to suit the conditions As with land-based firefighting, the type of personal protection equipment required is increasingly being designed to protect against the specific nature of the fire hazards most commonly encountered. New marine firefighting standards introduced for use throughout Europe equate the hazards, if not the conditions, associated with typical shipping fires with those commonly experienced in structural fires. This has led to the new Marine Equipment Directive (MarED) standards, enshrined in EU Commission Directive 2010/68/EU, to adopt EN 469 (2005) as its benchmark for basic protective clothing for firefighting (A.1/3.3). This means that, throughout the EU, local fire & rescue authorities can deal with ship-board fires occurring in rivers, docks and coastal waters wearing their regular structural fire kit. As with all PPE, compatibility is important and appropriately matched helmets, boots and gloves should be supplied For parts of the world outside the EU, a new international standard has recently been developed. The new standard, BS ISO 22488:2011 [Ships and marine technology – shipboard firefighters' outfits (protective clothing, gloves, boots and helmet)], has drawn substantially on the work undertaken for the recently issued European Standard. Close proximity firefighting involving gas and oil fires requires protection from the intense heat and flames produced in such 'hot fires' and call for quite different types of protective clothing. In some circumstances this type of firefighting will require PPE satisfying ISO 15538 (2001) - Protective clothing with a reflective outer surface (A.1/3.3). New PPE designs to meet new standards Yellow outerlayer on marine firefighting garments signify its use by emergency incident crews battling different types of fires at sea. Garments meeting EN 469 (2005), as used by European municipal firefighters, can also be deployed by them when dealing with shipping fires on river estuaries, in ports and docks and in coastal waters. For fighting fires involving shipping at sea, and for other marine fire emergencies, an alternative is the new design fleet suits which are being introduced to coincide with the implementation of the new EU Commission Directive. As with all PPE, compatibility is important and appropriately matched helmet, boots and gloves should be supplied. In Europe, these should be to MarED approved standards, and include firefighting helmet to EN 443, gloves to EN 659 and firefighter boots to EN 15090 whilst the new international standard, BS ISO 22488:2011, when introduced, may be adopted in other parts of the world. Richard CranhamInternational Sales ManagerBristol Uniforms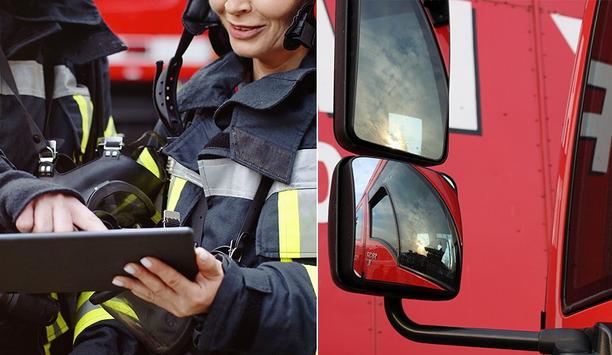 What Fire Technologies Will Have The Greatest Impact In 2021?
New tools and technologies are emerging that augment the efforts of the fire market to prevent and fight fires. Modern firefighting is benefiting from an ongoing sea change in technological capabilities, spanning equipment, electronic components, greater connectivity and firefighter monitoring, to name just a few. We asked our Expert Panel Roundtable: What technologies will have the greatest impact on the fire industry in 2021?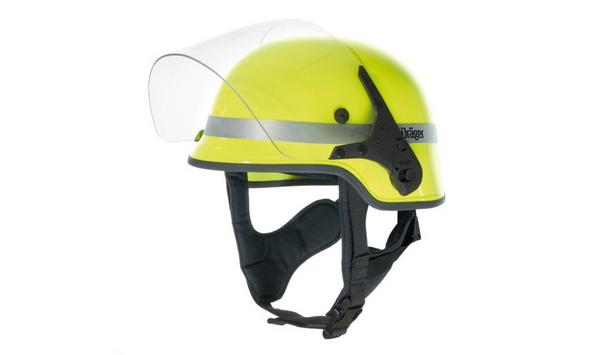 Dräger To Provide Personal Protective Equipment To All Emergency Services And Blue Light Organizations In The UK
Specialist personal protective equipment from Dräger, a pioneer in the fields of medical and safety technology, will now be available to all Emergency Services and Blue Light organizations in the UK through a new framework agreement with public sector procurement specialists, YPO. The Emergency Services and Blue Light framework agreement specially covers three lots: firefighter helmets and associated products (lot 6); ambulance technician helmets and associated products (lot 23); and decontamination solutions (lot 12). It includes fully-leased managed service options. Ensuring optimum protection Now available to the UK Fire Services, the Dräger HPS 7000 firefighter helmet is a multipurpose helmet that ensures optimum protection with an ergonomic fit during every operation. Available in two head sizes to suit a wide range of individual head and face shapes, it is one of the lightest helmets available. The Dräger HPS 7000 includes a high level of operating and wearing comfort With a comfortable interior fitting manufactured from anti-allergic and breathable materials, the Dräger HPS 7000 includes a high level of operating and wearing comfort. The helmet configurator helps to create one's own individual Dräger firefighter helmet. No matter whether one wants to choose the color, reflective stripes, or the visor – they can customize the HPS 7000 according to their needs. Delivering excellent protection The Dräger HPS 4500, suitable for ambulance personnel, provides a lightweight traditional half-shell helmet with a modern design and a robust outer shell delivering excellent protection against impact and extreme heat. Featuring a modern visor design, the helmet has superior wearer comfort due to ergonomic and lightweight internal components. A comprehensive range of accessories across both the Dräger HPS 7000 and Dräger HPS 4500 range provides versatility across a variety of applications, including helmet communication, lamps, neck, facial, and eye protection. In 2020, Dräger launched the Health for the Firefighter campaign to support the fire services in helping to communicate and provide training on the importance of detailed hygiene processes; from the handling and storage of masks and breathing apparatus (BA) equipment through to the subsequent cleaning of equipment post-incident. Mask cleaning equipment Dräger is the first company in the Emergency Services sector to launch a dedicated BA In addition, Dräger is the first company in the Emergency Services sector to launch a dedicated BA and mask cleaning equipment solution. This includes automated cleaning systems that provide consistency in washing temperatures, detergent dosage, speed, and temperature of drying – which can all work together to remove contaminants for a healthy firefighter and to ensure the longevity of the equipment. All are supported with dedicated national support from installation, to lifetime service and maintenance to ensure minimal downtime. Daniel O'Neill, UK Sales Manager for Emergency & Rescue Services at Dräger commented on the YPO Framework win: "It's a fantastic endorsement of our commitment to excellence within the emergency services sector. Our dedication to innovate and drive new technologies whilst ensuring maximum safety means Dräger technology priority is to support our Emergency Service's safety and wellbeing." Emergency service personnel "For almost 100 years, firefighters all around the world have trusted Dräger for reliable equipment, services, and training that are fit for purpose and based on real-world experience. We are passionate about safety and committed to bettering the future of safety equipment whilst leading the way in integrated technology solutions available to emergency service personnel." The YPO framework is a UK-wide framework agreement that is available to any eligible UK public sector organization and can be used to procure garments and services both above and below the Official Journal for the European Union (OJEU) threshold.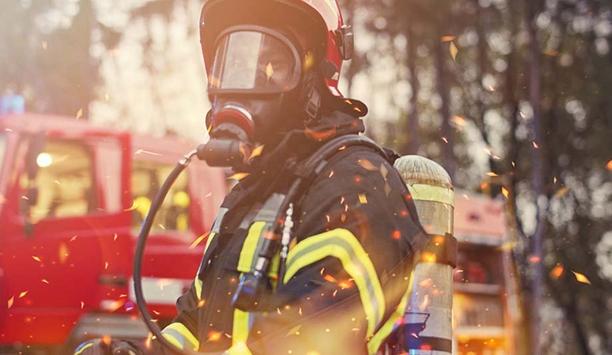 Dräger Launches Health For The Firefighter Campaign To Support Fire Services And Protect Firefighter Health
Dräger, a pioneer in medical and safety technology, is launching its 'Health for the Firefighter' campaign to support fire services in driving the cultural changes that are required to protect firefighter health. Impact of exposure The launch follows a survey of UK firefighters that found considerable concern over the impact of exposure to contaminants on long-term health. Some 84% admitted they were concerned about the risk of cancer – a disease highlighted in some scientific reports to be the cause of death within the service. The International Association of Firefighters (IAFF) reports that nearly two out of three (61%) firefighter line-of-duty deaths between 2002 and 2017 were caused by cancer. Embedded carcinogens in any equipment can easily be absorbed by the men and women using it. Robust hygiene processes We need to move away from firefighters wearing dirty kit like a badge of honor" The survey by Dräger also found that more than two thirds (68%) of firefighters fear the impact of COVID-19 on their long-term health, a point picked up by Brian Hesler, Consultant and Specialist Advisor at Draeger Safety UK and former Chief Fire Officer for the Northumberland Fire and Rescue Service: "The COVID-19 pandemic, and the ongoing fears over cancer, have highlighted the critical importance of hygiene, and a significant cultural change is required. We need to move away from firefighters wearing dirty kit like a badge of honor that proves their hard work and value, to understanding that clean and well-maintained kit supported by detailed and robust hygiene processes that mitigate every contact with contaminants are essential. One firefighter surveyed said 'they had always been a bit blasé about invisible contaminants'. This has got to change." Detailed hygiene processes The Health for the Firefighter campaign will support the fire services in helping to communicate and provide training on the importance of detailed hygiene processes; from the handling and storage of masks and breathing apparatus (BA) equipment through to the subsequent cleaning of the kit after an incident has occurred. It will also provide bespoke workshop solutions that guide the potentially contaminated kit from entering the station, to washing and drying processes through to leaving the station to be used again. In addition to providing detailed advice for manual washing processes including on detergent use and drying techniques, Dräger is the first company in the Emergency Services space to launch specialist BA and mask cleaning equipment and dedicated solutions, including mechanical washing systems that provide complete consistency in washing temperatures, the amount of detergent used, speed and temperature of drying – which can all work together to disinfect contaminants and to protect the longevity of the kit. Mechanical equipment washing However, only 23% said that the pandemic had significantly changed their approach to cleaning equipment Support also encompasses logistical support for installation, the ongoing maintenance of equipment and the quantity of stock required. The survey revealed the most important factors in combating firefighter concerns over contaminants were the cleaning of masks with 97% rating this as very or extremely important, closely followed by the cleaning of BA equipment (95%) and cleaning of PPE (94%). While manual cleaning of equipment is still generally the norm within UK Fire Services, the survey revealed three quarters (75%) believed that mechanical equipment washing would improve their health, and 80% agreed that as a result of the COVID-19 pandemic more emphasis should be placed on cleaning equipment and hygiene control. However, only 23% said that the pandemic had significantly changed their approach to cleaning equipment. Responsibility to innovate solutions "There is obvious concern over cleaning of equipment following the pandemic," adds Brian. "One surveyed firefighter said 'they clean to the best of their ability' – the point is that a person's ability should not be a factor in the cleaning process." "Consistency has to be key and manufacturers of medical and safety technology products have a responsibility to innovate solutions that support change. We are not here to tell brigades how to operate, rather to provide a range of solutions that support them and their firefighters' health."