System Sensor Firefighting Accessories
(6)
Browse Firefighting Accessories
Other System Sensor products
Apparatus and Equipment Accessories products updated recently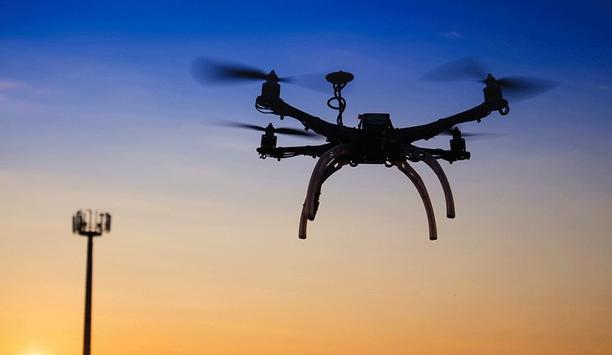 Tackling Wildfires With Drones And Why Connectivity Is Vital
Globally, it's clear that devastating wildfires are now becoming commonplace. Of the top 20 largest wildfires in Californian history, six of them occurred in 2020 alone. In Australia, the story was the same – 2020 saw wildfires destroy millions of acres of land and raze billions of dollars of property. As the Earth's temperature climbs and the effects of climate change become more apparent, there is increasing evidence that wildfires will become a greater threat, even in the UK, in the coming years. Firefighters around the globe, including here in the UK, must formulate new ways of fighting this growing threat. Use of modern technology Drones in conjunction with cellular technology, can help detect wildfires and in the fight to assert control Unfortunately, one of the most common occurrences of a natural disaster like a wildfire is that it destroys infrastructure. This wipes out the ability for responders to communicate and coordinate, hindering vital response and proving life-threatening for responders. Fortunately, technology is playing a key role in keeping our responders safe. But it can also take an additional role of helping take on some of the burden. By deploying technology such as drones, when used in conjunction with cellular technology, can not only help detect wildfires but also be used in the fight for responders to assert control. Identification and isolation in the modern era In the past 30 years, wildfires have raged more intensely than ever before, with most summer wildfire seasons lasting on average 40 to 80 days longer than in 1990. While methods of handling wildfires in the past, such as using towers, planes, helicopters, and even relying on eyewitnesses to help draft up reports and plans, have been effective, new methods are needed to fight this unprecedented wave of destruction. With the increase of urban settlements, the time at which firefighters respond and manage the first fires is critical. With wildfires occurring at a higher rate, firefighters and first responders need access to modern technology and tools with the right infrastructure to support the detection, response time, and management of these emergencies. This is where drones are hugely valuable. Drones Drones are cheaper and more sustainable than helicopters and other aircraft, allowing them to run for long periods They can be deployed from almost anywhere, enabling emergency services to get instant views and information of their surrounding area, no matter how remote it is. Likewise, they are cheaper and more sustainable than helicopters and other aircraft, allowing them to run for long periods. The increase in mobility enabled by drones is also an essential aspect to consider. Long-range drones can be deployed to survey and collect data, for up to 10 hours – 3 times longer than a helicopter on a full tank. On top of all of this, because they are remote-controlled, they can get closer to dangerous situations, giving greater information to responders without putting lives at risk. All of which makes them a valuable tool in the firefighters' arsenal making emergency management and environmental monitoring a lot smarter. Limitations of legacy technology Employing drones would bolster efforts by firefighters, transforming how they can respond to fires and other emergencies, but it is critical that these drones can be operated and receive data in real-time. Using drones as means of monitoring wildfires can help predict their trajectory, characteristics, and behavior. However, natural disasters often impact traditional networks, hindering this type of communication. Meanwhile, legacy technology such as radio limits the range of the drone, in turn limiting its effectiveness for the responders. The role of consistent connectivity This is where 5G and LTE cellular networks can come into their own. Installing ruggedized routers into the drones enables them to continue to communicate across dedicated public networks, for example, the ESN, which is being rolled out in the UK. Previous line-of-sight trials using drones to assist emergency services have operated within the limitations of non-cellular communications technology and without the ability to use video. These can limit crucial drone trips to approximately 4.5 miles. The data feed to drones provides responders with far greater security and reliability, facilitating response organization BVLOS licenses Using the 5G and LTE cellular network to track and monitor drones delivers what airborne regulatory agencies call beyond the virtual line of sight (BVLOS), which extends the regulators to allow drones to fly to about 80 miles. BVLOS licenses are being tested and implemented across the globe. To even further shore up redundancy, ruggedized modems also come with dual sim cards enabling it to have two separate redundant networks to communicate over if the primary infrastructure fails. The data feed to drones provides responders with far greater security and reliability, facilitating response organization. Battling the blaze with technology Thinking about the future should come first when considering the practical benefits of firefighting technology. There is no point in investing in equipment that won't comply with future legislation or work on new infrastructure. For example, networks like the ESN will require high levels of security protocols which edge routers will need to comply with. Similarly, as the UK develops its 5G infrastructure, and sunsets its 3G network, the future map of connectivity is still unclear. This makes it essential that any device can connect and switch between multiple networks to help reduce the chance of entering a dead zone. Changing the future of wildfire management Drones can take advantage of the latest advances, making firefighters jobs easier and allowing them to focus Fundamentally, firefighters must be provided with a platform where technology, such as drones, can take advantage of the latest advances, making their jobs easier and allowing them to focus on essential information and images for tackling wildfires. Utilizing the bandwidth and reliability of 5G and LTE cellular networks ensures that drones operate as expected using avoidance sensor information and location tracking while delivering the tactical data. The same cellular network can also be responsible for transmitting including high-quality video, images, and communications that can be at high speed, which is essential to making quick decisions needed to fight back against wildfires. By utilizing the latest drone technology, combined with the flexible, secure, and powerful cellular routers that make the most of 4G and 5G networks, the future of wildfire management is set to change. It will enable firefighters to share information between themselves and other emergency responders seamlessly, ensuring a smooth response to any emergency.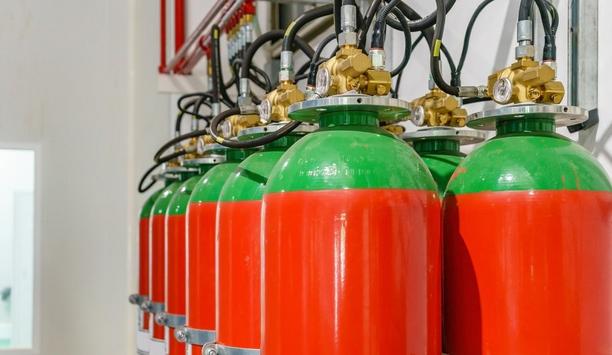 IoT's Role In Fire Suppression
Technological advances in recent decades have considerably improved fire alert systems. Fire sprinkler systems are now installed at a rate of 40 million units per year and now, 96% of buildings covered by sprinkler systems are potentially able to control fires without additional aid. The next step is predictive fire alarm maintenance, better fire detection, and more effective fire fighting. These capabilities rely on assessing massive amounts of data in realtime to enable predictive maintenance of fire safety equipment, faster fire detection, better operational decisions and better risk assessments. The Internet of Things will be critical for these capabilities. Designing smart buildings The 'Internet of Things' (IoT), sometimes called edge-computing, describes the connection of physical objects to the internet. It also describes the communication between regular, everyday objects online. Advances in cloud technology, data storage and transmission speed have made it viable to link up devices embedded with sensors to track how and when physical assets are used, and how the environment around these objects is interacting with them. 5G will make IoT even more commonplace as we design smart buildings and upgrade infrastructure IoT applications are becoming more widespread, spanning our roads, hospitals, car parks, high rise office buildings and residential flats. 5G will make IoT even more commonplace as we design smart buildings and upgrade existing infrastructure. Aggravating environmental factors The clearest application of this technology is in maintenance. Currently, building owners and engineers estimate how often their buildings or devices need servicing based on rudimentary predetermined schedules, random checks, or when breakages occur. By contrast, IoT driven data analysis enables predictive maintenance, in which individual devices can be measured on a case by case basis, based on their real time usage, condition and aggravating environmental factors. This can form part of an end-to-end solution connecting engineers, building owners and ultimately, firefighting teams with sophisticated data analytics for more effective fire suppression. IoT can be used for a range of purposes, from fire safety equipment monitoring and repair to fire detection and firefighting itself. IoT sensors can continuously monitor electrical systems and identify smokeless, invisible heat sources. IoT temperature sensors Sensors can also integrate with devices such as alarms, personal safety devices and fire suits Once an increase in temperature is detected, safety and inspection teams can be alerted immediately. IoT temperature sensors can be an important addition to traditional smoke detectors by detecting fires faster. IoT sensors and devices can not only monitor buildings to detect fires, they can also provide fire stations with enhanced computer-aided dispatch and improved situational awareness for firefighters and activate sprinklers. Sensors can also integrate with devices such as alarms, personal safety devices and fire suits. They can be used to track firefighters and help incident commanders coordinate individual firefighters in the field. Radio-frequency identification trackers, potentially embedded into firefighting suits, could reveal firefighters' locations in real time. Wirelessly connected sensors can also provide information to emergency command centers and incident commanders, for better information sharing during a crisis. Offering preventative solutions IoT can also offer preventative solutions, delivering systems that record when a fire extinguisher is spent or missing, or a system that records when a fire door is left open. Updated in real time, these solutions have the power to warn of inadequate safety measures as they emerge. Fire suppression relies on quality, tracked maintenance. Enhanced, automated information sharing will be critical in dynamic or unpredictable situations Firefighting relies on responding quickly to changing circumstances. Enhanced, automated information sharing will be critical in dynamic or unpredictable situations, and this is what IoT ultimately enables. Yet the interpretation of data is as important as the sensors collecting it, as is the ability to translate complex information from different sources, to give engineers and firefighters the right information when they need it. Working the other way, a properly integrated system that allows building, maintenance and fire brigades to communicate, will help flag issues as they come up and get them resolved quickly. System installation costs Where we have implemented IoT solutions for elevators and escalators, engineers have cut the number of emergency repairs by a factor of three within a six month period, making maintenance less costly. Intelligent fire systems are expected to save their owners 30% of costs on maintenance, remedying false alarm call outs argued to cost in the region of £1bn. Furthermore, IoT installation need not be too expensive, certainly in the case of fire safety. Reduced system installation costs, with Power over Ethernet (PoE) technology, network cables capable of carrying electrical power and data within a single line, can make installation easier. And remote monitoring through the Internet and the ability to transmit diagnostic information over the same lines can ensure that when service is needed, the technician will arrive with all the necessary equipment and data so that the repair can be completed more efficiently. Early warning systems Fire prevention must improve, and we must utilize the latest technology to do it The case for more affordable firefighting is overwhelming, particularly given the likelihood of more heatwaves. According to the National Fire Protection Association, local fire departments in the US responded to 1,338,500 fires last year. These fires resulted in $21.9 billion in property damage. Fire prevention must improve, and we must utilize the latest technology to do it. Already, IoT solutions are used in sewers to predict floods. They are also used in early warning systems to predict earthquakes, and they are used in climatology to predict storms. Better information has allowed a degree of mastery over the elements. As we take our next step, the role of IoT technology in preventing and suppressing fires is inevitable.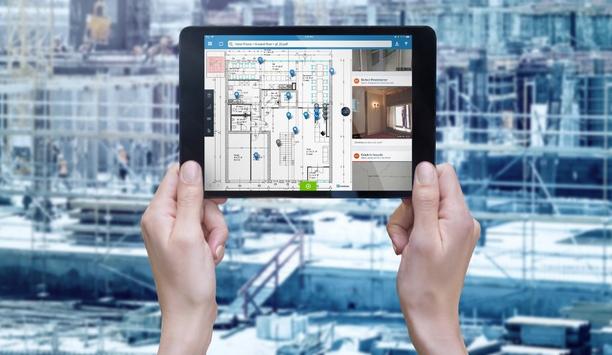 How Digital Construction Is Helping To Improve Fire Safety And Inspections
As recent news headlines have shown, the construction industry is still in need of major improvements to fire safety protocols and building standards. With new legislation on the horizon, it's now imperative companies do all they can to guarantee end-user safety. So, how is digital construction helping to improve fire safety? Matt Ryan, UK Country Manager at PlanRadar, explains how some of the latest digital tools are helping to join the dots in safety inspection and compliance. High rise buildings Recent studies have uncovered a worryingly high number of fire safety issues within many of the existing structures – particularly for those living in high rise buildings. Only last month, the London Fire Brigade revealed that there are still more than 1,000 buildings in London that require residents to evacuate buildings in the event of a fire, rather than follow the standard advice to remain in their homes and await instructions from fire crews, due to issues such as flammable cladding. The construction industry is responding and significant progress around fire safety is being made A Grenfell campaign group has also urged Housing Secretary Michael Gove to take further action around fire safety, highlighting that many residents still remain unsafe. With some huge issues to overcome, the construction industry is responding and significant progress around fire safety is being made. At the head of these improvements are digital tools and technology, which mark a new phase in safety and compliance. Better working practice Following Dame Judith Hackitt's review of building regulations and fire safety back in May 2018, the government has proposed significant changes that will encourage better working practice – most notably the introduction of a new building safety regulator and new construction product regulator. Once implemented, the regulations will be a landmark step in a new, more rigorous framework for higher-risk buildings. For those that fail to meet the legal requirements, it's promised that repercussions will be severe, with serious financial and legal ramifications to follow. It means that contractors, designers and building owners will have to legally demonstrate a building is safe, requiring regulator sign-off before projects can move forward. Whilst this may seem a daunting prospect, emerging tech and digital tools are streamlining this process, reducing the likelihood of mistakes from occurring. Tamperproof audit trail This approach not only puts end users at risk, but adds ambiguity in the event of an accident It's no secret that the profitability of building projects relies heavily on specific timelines – after all time is money. Yet a rush to the finish line can coincide with a drop in standards, with areas such as fire safety falling by the way side. This approach not only puts end users at risk, but adds ambiguity in the event of an accident, muddying the waters around which contractor or subcontractor is responsible, exacerbated by an often inconsistent and unclear paper trail. However, with the introduction of technology such as platforms and apps, on-site workers are now being given the means to provide evidence that essential work has been carried out to the proper standards. With intuitive and easy-to-use design, often through a tablet or phone, individuals can quickly capture evidence of completed work, creating a digital, tamperproof audit trail, complete with dates and timestamps to match. Work rate efficiency Should this work ever be called into question, a digital timeline can be provided, be it from a large contractor or an individual tradesperson. Another huge benefit of construction tech is its ability to improve work rate efficiency. Digital replicas of worksheets and key forms, including EWS1 forms, can be uploaded, allowing information to be entered quickly and with greater accuracy by qualified experts while on-site. This approach ensures that audit trails are reliable and that a timeline of actions can be easily produced The laborious task of entering written information into word processing or spreadsheet programs, which can often result in human error when transcribing hand written notes, is removed, and reports can easily be generate without duplicating work. This approach ensures that audit trails are reliable and that a timeline of actions can be easily produced. Cloud-Based technology QSHE Managers can even update inspection sheets from the office, rolling out new fields for site teams to complete seamlessly across multiple sites at once. When new guidance is published, it's possible to start the journey towards compliance the very next day. With the continuation of remote working, cloud-based technology is also giving site managers the freedom to access important documentation at the push of a button. Should project managers need up-to-the-minute safety inspection information, with the right permissions in place, it can easily be accessed, allowing for greater visibility when working over multiple sites. The added benefit of which, is improved information-sharing, in-line with Dame Judith Hackitt's vision of the 'Golden Thread of Information'. Modern working practices Capturing and recording this type of information will be crucial as fire safety standards advance Business performance and the role of 'big data' is now becoming integral to modern working practices. Companies want deeper insights and in-app tools are allowing organizations to harness 'unstructured data' – that is data that's harder to quantify, such as emails, text messages and images. Capturing and recording this type of information will be crucial as fire safety standards advance. With the ability to now send in-app images and video, data capture must extend to all forms, not just traditional numbers on a spreadsheet. For in-team communication this also has huge benefits, providing visual proof and instant messaging, allowing everyone to remain informed, rather than running the risk of an email, which can be lost or deleted. Raising overall standards With the Fire Safety Act due to come into effect in 2022 or 2023, companies that can get a handle on fire safety and compliance are sure to futureproof their business. The era of digital is now taking hold in construction, raising overall standards and giving the sector the tools it so desperately needs to ensure that work is carried out to the highest of standards. For individuals, digital technology provides something much more; peace of mind. With the risk of being personally accountable in the result of compliance failures, there's no better feeling than knowing work has been carried out to the best of abilities, and that end-users can once again feel safe in their homes and workplaces.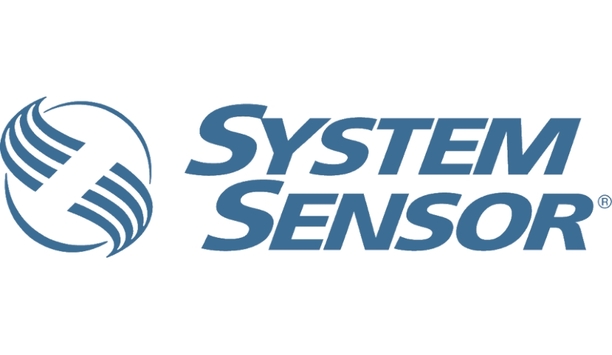 System Sensor Announces The Launch Of L-Series Low Frequency Devices
System Sensor is pleased to announce the next phase of our L-Series product line with the availability of low frequency (520 Hz) sounder and sounder strobes. The L-Series offers the most versatile and easy-to-use line of low frequency sounder and sounder strobes in the industry. With white and red plastic housings, listed for wall and ceiling mounting, L-Series low frequency devices can meet virtually any application requirement. The low frequency sounder and sounder strobes are designed to address the NFPA 72 sleeping space requirements that require a low frequency notification appliance that operates within frequency range of 520 Hz ± 10% and is of a square wave tone. Significant power supply savings These new products provide a consistent look with the previously released L-Series product line while offering the following enhancements over the legacy SpectrAlert Advance line: Up to 40% lower current draw for significant power supply savings Unmatched versatility to fit any application by offering: Wall, ceiling and compact models Rotary switch for High and Low, Temp 3 and Temp 4 tone settings Full candela range to optimize current draw Compatibility with existing SpectrAlert and SpectrAlert Advance notification appliances for retrofit applications MODEL NO.​ ​DESCRIPTION ​NOTES ​HWL-LF Low frequency sounder; wall; white​ ​Replaces HW-LF ​HRL-LF ​Low frequency sounder; wall; red ​Replaces HR-LF ​P2WL-LF Low frequency sounder strobe; wall; white​ ​Replaces P2WH-LF ​P2RL-LF ​Low frequency sounder strobe; wall; red ​Replaces P2RH-LF HCWL-LF​ ​Low frequency sounder; ceiling; white ​ HCRL-LF ​Low frequency sounder; ceiling, red ​ HGWL-LF ​Compact low frequency sounder; wall; white ​ HGRL-LF Compact low frequency sounder; wall; red​ ​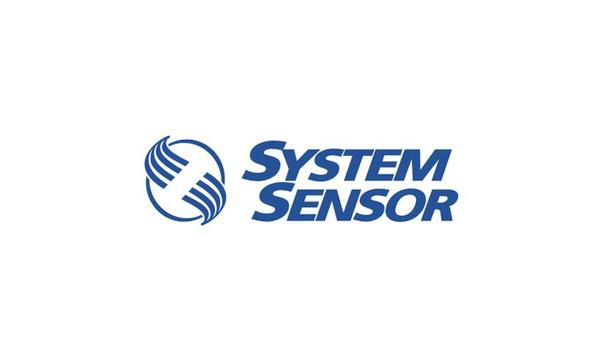 System Sensor Announces Availability Of CO Replacement Cell For i4 Series Detectors
System Sensor is pleased to announce the availability of the CO-REPL, a replacement CO cell for use with i4 Series COSMO-2W and COSMO-4W combination CO/smoke detectors. The i4 Series detectors are manufactured with a long-life carbon monoxide sensor that, over time, will lose sensitivity and need to be replaced. The CO-REPL makes it easy and affordable to replace an end-of-life CO cell on an i4 Series detector without having to replace the entire unit. Detector features COSMO-2W and COSMO-4W detectors are equipped with a feature that will signal the fire alarm control panel once the CO sensor has passed the end of its' useful life. This signal indicates that the CO sensor inside the detector must be replaced with the CO-REPL. If left unresolved for 30 days, the detector will chirp intermittently. The typical lifespan of the CO-REPL is ten years from the date of manufacture. There is also a "Replace By" sticker located on the CO cell that will indicate the date on which the CO cell should be replaced.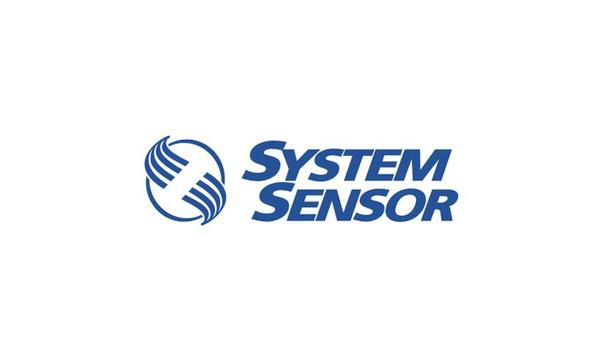 System Sensor Announces New Reflective Beam Smoke Detectors
System Sensor is pleased to announce the next evolution in beam smoke detection with the availability of the OSI-R-SS conventional and OSI-RI-SS intelligent single-ended, reflective beam smoke detectors. This new offering directly replaces the BEAM1224(S) and BEAM200(S) models. Advanced features The new OSI-R-SS and OSI-RI-SS work with many of the same accessories as the legacy BEAM1224(S) and BEAM200(S) including the reflector, test switch stations, and mounting kits, while offering the following advanced new features: LED guided alignment speeds installation and ensures reliability by accurately aligning to the reflector High false alarm resistance to building movement, solid object intrusion, and light sources Long range coverage from 16-328 feet is standard (no separate kit required) Remote test station capable and built-in imager heater are standard Automatic sensitivity threshold setting saves time during installation Loop-powered (OSI-RI-SS only)