Akron Brass Firefighting Accessories
(63)
Browse Firefighting Accessories
Apparatus and Equipment Accessories products updated recently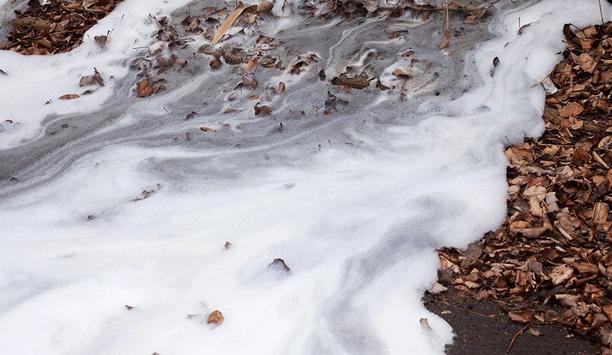 Why Should I Consider Fire Water Runoff?
Fires have devastating consequences, not just posing a threat to property, but also to human life. Fires can also have detrimental impacts on the environment, with one of the largest associated environmental issues being water runoff occurring from tackling the fire. What is Fire Water Runoff? - Water is widely used to extinguish fire, thanks to its accessibility and effectiveness. Typically, water isn't hazardous and doesn't pose any threats, however, it can easily become contaminated by any materials stored onsite, or combustion by-products. Some water will evaporate with the fire, some will infiltrate into the ground, and any excess will runoff. Managing fire water runoff What are the Risks? - Fire water runoff can contain chemicals which are toxic to soils, drinking water, and aquatic life in surface water. Runoff can enter the environment through various pathways, including absorption into the ground, draining into both surface and foul drains, or runoff into bodies of water. The resulting pollution can cause detrimental environmental harm particularly if groundwater becomes contaminated, and even pose a threat to public health. Fire water can carry contaminants a long distance, expanding the impacted area Fire water can carry contaminants a long distance, expanding the impacted area. Alongside the environmental impacts, the 'polluter pays' principle underpins most of the regulation of pollution affecting land, water and air quality. If you do not manage fire water runoff, you could be prosecuted and be liable for the clean-up costs. Flood risk assessment How to Identify Risk? - It is important to carry out a thorough risk assessment. If you are yet to move into a property a thorough flood risk assessment is recommended, however, all businesses should consider their fire water regardless of how long they have been at a site. Enlisting a specialist will make the process much easier, and ensure it is carried out accurately, efficiently, and in-line with best practice and guidance. It's important this step is undertaken before there could be any potential risk from fire to ensure a thorough plan and procedure is in place. The risk assessment should consider areas such as the site topography, drainage connectivity, materials and substances stored on site, along with the current storage arrangements. There should also be consideration given to how much water is likely to be required to extinguish a fire. Robust emergency plans Having the necessary policies and procedures in place will undoubtedly reduce the potential impact As part of the risk assessment, a drainage plan should be created and recorded, which will also be useful for site maintenance. Ideally, all relevant information should be stored within accessible BIM (Building Information Modeling) software. Having the necessary policies and procedures in place will undoubtedly reduce the potential impact. All businesses should have robust emergency plans, with higher risk businesses such as COMAH (Control of Major Accident Hazards) sites legally required to have more comprehensive and detailed plans. Many commercial and industrial sites store potentially hazardous chemicals or materials, which would be highly polluting should they enter a watercourse with fire water. The subsequent runoff can lead to a major accident to the environment. Preventing fire water To prevent fire water from causing pollution, it can be contained, reducing the risk of contamination occurring. There are various methods for containment which may include: Drainage shut off valves. Bunds. Containment lagoons or underground storage tanks. More simple methods can include aspects such as drainage covers or spill kits. An experienced and qualified professional will be able to help you prepare for managing your fire water. Environmental protection is of paramount importance, and by assessing and managing the associated risks, natural resources and ecosystems can be safeguarded. Notwithstanding a company's regulatory obligations, and noting that in the vast majority of instances the 'polluter pays', the expectations of Corporate Social Responsibility alone make it good practice to demonstrate exemplary environmental compliance. Our team at FPS Environmental can help you by creating a fire water management plan which will identify ways to support water pollution prevention.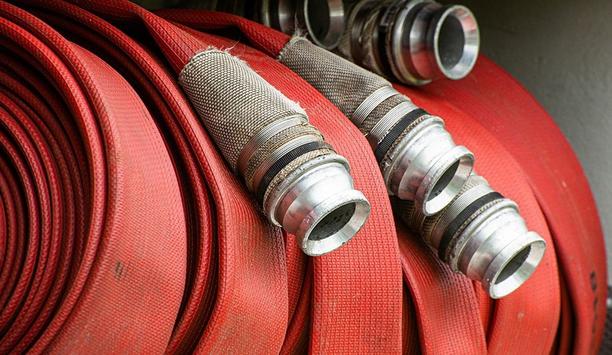 Smart Specifications: Differences Between British And European Fire Safety Standards Part 2
In my latest article for TheBigRedGuide.com, I gave a detailed explanation of the differences between British and European fire safety standards. To help shed some light on this complex world, our team of fire safety experts concisely defined the Euroclass and UK standards, and explained how they differ. This article will aim to go one step further and demonstrate what architects, specifiers, and other industry professionals should be looking for when they're selecting materials and products for a project. While each build is unique, several key factors should always be considered by those responsible for the specification of materials. Keep reading for four factors to consider. Thermal barrier usefulness This is the most important point. It's crucial that what is specified for the final project is identical to the configuration that was tested. If it's not, delve deeper and search for comparative data between two or three possibilities. The Field of Application in the Classification Report may cover the configuration, but that should be based on test evidence. Glassfibre insulation is Euroclass A, but it melts in a fire, completely negating its thermal barrier usefulness It should be emphasized that Euroclass B isn't inherently worse than A, nor is Euroclass A necessarily better – it depends on the application. Glassfibre insulation is Euroclass A, but it melts in a fire, completely negating its thermal barrier usefulness. Equally, combustible material such as wood cannot attain A, as it will eventually burn due to its chemical make-up. This doesn't make it any less attractive, or useful. As a building material - if correctly specified and fire protected – it is an entirely appropriate selection. The correct rating for each build is dependent on several factors unique to each project. Active fire protection These include, but are not limited to: The actual application requirements. This involves considering important aspects including the height of the building, and what its intended purpose will be. For example, a residential property will be in use 24 hours a day including overnight, and this will create different safety requirements compared to buildings such as offices which are usually only in use during daylight hours. Fire contribution to a system. Assessing how a material contributes to the overall fire risk the proposed system carries, and what measures have been taken to protect the structure in the event of a fire. This includes both passive and active fire protection measures. Consideration of engineering implications of each available product. This requires a careful analysis of how each potential material choice differs. For example, one product may be heavier or much harder to install than another which will impact how fit-for-purpose it really is for the project in question. How products react when they're exposed to external weather conditions should always be carefully assessed. Some materials degrade as a direct result of exposure to the elements. Over time this will negatively impact the building, and in some cases make it far less safe and secure as the building ages. Better-Informed decision Go beyond product classification reports and hunt for test reports on proposed systems Be wary of claims about individual products. These can become null and void when they are incorporated into a larger system, as the overall fire rating will almost certainly change. This could result in the whole being significantly less than the sum of its parts, completely jeopardizing the safety of the end-users or occupants. Before you commit to a product, make sure you're well versed in what you're working with. Go beyond product classification reports and hunt for test reports on proposed systems. This will help you make a conclusive, better-informed decision. However, be warned, this information is notoriously hard to come by, so persistence is key. Make sure only to specify products that have been accredited by a third-party lab. Fire protection treatment Although it's still legal for companies to self-certify materials, the practice allows for sub-standard products to become readily available on the market. Along with a third-party accredited test certificate, request CE documentation to ensure the product in question is still CE rated after its fire protection treatment. Some treatments will invalidate the CE mark on the non-treated product. The practice allows for sub-standard products to become readily available on the market There's no denying that current safety standards are wildly complex and, even for the most experienced specifier, can take time to get your head around. Under time pressure, you need peace of mind, so it would be worth involving certified fire safety consultants from the outset. They will ensure you're specifying certified, fit-for-purpose materials, prioritizing the build's safety and offering clarity. Robust fire safety A collective concerted effort to thoroughly understand and select products that are tried and tested to create robust builds can only ever be a positive step. Combine this with the Government's new building safety bill due to come into effect in August (2021), and the fact that many more companies are investing heavily into R&D to produce new materials with safety at the forefront, means the future is looking bright for construction, with robust fire safety baked into a building's DNA as standard. Developing more state-of-the-art technology and facilities, and sourcing highly-skilled, knowledgeable professionals to ensure all bases have been fully covered, will achieve better fire-rated products and systems across the board. This is key to achieving the outcome we are all chasing - safer material choices that work as a system and deliver excellent fire protection.
Protecting The Front Line with Self-Contained Breathing Apparatus
The product lifecycle of self-contained breathing apparatus (SCBA) is approximately ten years, during which time technology inevitably advances considerably in terms of digitization and ergonomics. Increasingly pertinent in the last decade, and especially since the Pandemic, has also been how kit can be designed for ease of cleaning to ensure firefighters are protected from harmful carcinogens as well as bacterial and viral infections. When we surveyed UK firefighters as part of our 'Health for the Firefighter campaign' to understand their concerns about exposure to carcinogens and COVID-19, we learned the vast majority (84%) admitted they were concerned about the risk of cancer, while more than two thirds (68%) fear the impact COVID-19 might have on their long-term health. Unequivocal statistics that warranted action in our technology design. Proven support infrastructure The SCBA product lifecycle allows time for medical and safety technology manufacturers, such as Dräger, to take advantage of technological developments, and thoroughly test and future proof them. It also enables us to utilize our direct relationships with the UK fire services, not only to accommodate day-to-day feedback, but also to learn from our support of major incidents such as Grenfell and the Salisbury poisonings. The SCBA product lifecycle allows time for medical and safety technology manufacturers Following Grenfell, for example, we saw the critical importance of reducing the weight and size of kit to allow for greater ease of movement, as well as how critical it is to have the equipment underpinned by a resilient and proven support infrastructure. AirBoss, Dräger's latest SCBA offering represents a digital progression, where telemetry and connectivity provide the information, and enable the integration and communication required to further firefighter health and wellbeing. This decade's launch is no longer a product, but a connected solution. Providing vital information Digitalization is critical. Dräger offers the only operationally-proven telemetry solution, providing vital information which is automatically communicated between the wearer of the BA set and the Entry Control Point – without the need for either team to stop what they are doing to send communications. These signals include manual and automatic distress signals, team withdrawal signals, cylinder pressure, time to whistle and time of whistle. This system also provides comprehensive data regarding the firefighters' condition in relation to their SCBA, proving invaluable to those responsible for monitoring and directing BA crews. A new feature, unique to Dräger's AirBoss, are 'Buddylights' fitted to the backplate, which use digital data from the set to provide immediate and highly-visible signaling to firefighters of their team's cylinder pressures and physical condition. AirBoss, Dräger's latest SCBA offering represents a digital progression Providing comprehensive data The optional Dräger Web client enables workshop, management and command staff to utilize the data created on scene wherever they are, and at any time. Reporting can also be customized for multiple purposes from user or device history to synchronized overviews of complete incidents. The ability to create incident reports on evidential and tactical levels provides comprehensive and valuable post-incident analysis tools for debrief and training purposes, or in case of any investigation or inquiry. For future developments, Dräger is working with partners in the UK looking at solutions for location and tracking of firefighters and providing comprehensive data regarding the firefighter's condition at an incident. The latter includes information such as body core temperature, heart rate and other vital statistics to allow external teams to monitor the early signs of heat stress and other physiological strains. Reducing physical stress Another critical focus is ergonomics. Improved wearer comfort has been achieved through working with medical experts in this field and shifting the center of gravity relationship between the human body and the set, creating a ventilated space by the SCBA backplate. AirBoss' new Type 4 Nano cylinder provides a continued reduction in cylinder weight AirBoss' new Type 4 Nano cylinder provides a continued reduction in cylinder weight, which can also reduce full life costs to the service, as the Nano has an unlimited life. These improvements reduce physical stress on the firefighter which in turn reduces the risk of strain-related injuries and fatigue when wearing the set operationally as well as extending the working duration due to reduced physical exertion. With AirBoss, the weight is carried by the legs and pelvis rather than the back. Improving personal comfort This not only improves personal comfort, but also enhances mobility within confined spaces and while descending ladders and stairwells. In an industry where a split second can be the difference between life and death, these advancements are crucial. On a practical level, the Dräger AirBoss has also been designed to be 'snag-proof', ensuring that all attachments are neatly connected or integrated to mitigate any risk of snagging or entanglement. Alterations have been made to maximize cleaning practices, including the introduction of smoother, non-absorbent, water-repellent surfaces to make equipment easier to wipe down and decontaminate. Numerous attachment points have also been included so kit can easily be dismantled for optimum cleaning – both mechanically and by hand. To this point, some fire services are moving towards mechanical washing systems, which provide complete consistency in washing temperatures, concentration of detergent, speed and temperature of drying. Vehicle charging systems The Dräger AirBoss solution is centered around four pillars: usability; safety; serviceability and connectivity Recognizing the financial pressures which the fire services are under, the AirBoss system is designed to enable fire services to maximize the significant investment already made into their SCBA and telemetry. With a modular design, AirBoss is backward compatible with existing Dräger PSS SCBA and Telemetry, enabling elements of the existing set to be upgraded over a period of years. This reduces the requirement to purchase a full suite of new equipment including telemetry, pneumatics, electronics, integrated communications, cylinders and vehicle charging systems. Overall, the Dräger AirBoss solution is centered around four pillars: usability; safety; serviceability and connectivity. These pillars, which support utilizing digitalization, improved ergonomics and ease of cleaning, are how we intend to protect our firefighters' health and wellbeing, both today and as our future-proofed technology advances to meet the needs of tomorrow.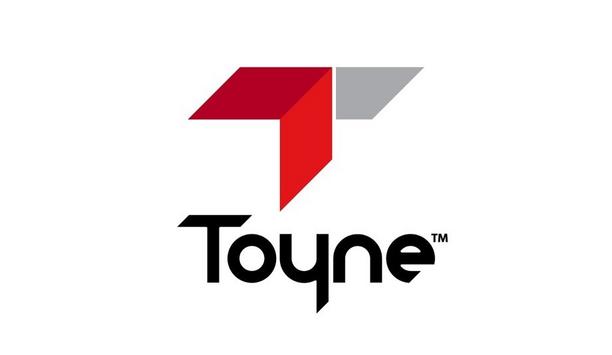 Toyne Provides Two Pumper Vehicles To The Sacramento Metropolitan Fire District To Enhance Firefighting Operations
California's seventh-largest fire agency, the Sacramento Metropolitan Fire District, has taken delivery of two Toyne Pumper Tankers. These two trucks are the district's first Toyne-built apparatus. Both pumper tankers will replace older engines, enhancing their capacity to fight fires. For twenty years, the Sacramento Metropolitan Fire District (Metro Fire) has kept a watchful eye over a 359 square mile territory, which encompasses 23 communities and nearly 745,000 residents. To cover this region, Metro Fire has around 600 firefighters, 360 apparatus, and operates out of 41 stations. Each year they respond to tens of thousands of calls, taking over 80,000 calls in 2012 alone. The district's new Toyne apparatus were designed to meet the needs of the growing communities. Quick fire suppression Each apparatus is equipped with a pair of Waterous CSPA 1000 and E511-C pumps Customized with identical specifications, Metro Fire's pumper tankers are equipped with bolted/painted stainless steel bodies and are mounted to the Kenworth T800 two-door chassis. Power comes from a Paccar MX 13 engine (producing 510 peak horsepower) and an Allison 4500 EVS transmission. For quick fire suppression, each apparatus is equipped with a pair of Waterous CSPA 1000 and E511-C pumps that are controlled by a Fire Research Pump Boss pressure governor. To complement the pumps' ability to quickly move water, a 2,000-gallon UPF storage tank was installed. An ICI SL Plus tank gauge monitors the tank. Strengthening response effectiveness Metro Fire's trucks are fitted with additional equipment that will strengthen response effectiveness. Each apparatus has an Akron Apollo Hi Riser monitor, a set of Whelen PFS2 telescoping lights, and a Foam Pro 1600 Class A foam system. "Delivering two Toyne Pumper Tankers to the Sacramento Metropolitan Fire District is something we are very proud of," said Michael Schwabe, President of Toyne, Inc. "Serving such a large fire district, the men and women of Metro Fire deserve apparatus that can handle any call, and that's what we do at Toyne: build apparatus that are ready to take the call." Sacramento Metro's latest fire apparatus were sold to Metro Fire by Hi-Tech Emergency Vehicle Service, a Toyne dealer based out of Oakdale, California.
Toyne Provides A Pumper Vehicle To Enhance Emergency Response Capabilities Of Geyserville Fire Protection District
In Sonoma County, California, Geyserville Fire Protection District (GFPD) strengthened its emergency response capabilities after receiving delivery of a customized pumper from Toyne, Inc., a fire apparatus manufacturer. The latest addition to their fleet comes at a time when the threat of wildfires is an ever-present concern for the district. Earlier this fall, members of the GFPD were among the countless number of first responders that worked tirelessly to contain the Kincade Fire – the largest wildfire to ever occur in Sonoma County. Bolted stainless steel GFPD's new pumper is mounted on a Spartan Metro Star SMFD chassis and features a 10-inch raised roof cab. Fitted with a 380-horsepower Cummins ISL 9 engine and an Allison 3000 EVS transmission, the apparatus has the power to meet the demands of Sonoma County's diverse terrain. This Toyne is built with bolted stainless steel, ensuring a long life of service. Water is dispersed by a 1,250-gallon-per-minute Hale Qflo pump, CBP PTO pump, Fire Research Total Control pressure governor, and also includes an Akron Hi Riser monitor. Geyserville's new apparatus is equipped with a 600-gallon UPF tank and an ICI SL Plus tank gauge. Additional features include a Foam Pro 2001 Class A foam system and Fire Research SPA530-Q28 telescoping lights, allowing GFPD to be prepared for any call. Other unincorporated communities We are very proud to deliver this pumper to the Geyserville Fire Protection District" "We are very proud to deliver this pumper to the Geyserville Fire Protection District," said Michael Schwabe, president and CEO of Toyne, Inc. "With their unwavering dedication in responding to emergencies on a moment's notice, they deserve to have equipment and apparatus that are up to the task. And their Toyne Pumper is destined to serve and take the call without hesitation too." Formed in 1996, Geyserville Fire Protection District serves over 5,000 residents in Geyserville, Alexander Valley, Chalk Hill, Dry Creek Valley, and other unincorporated communities of northern Sonoma County, California. In total, the district covers more than 215 square miles of Wine Country. To protect the county's largest fire district, GFPD utilizes three fire stations and a fleet of more than eight apparatus. The district is operated by two full-time and 31 volunteer firefighters. On average, crews respond to nearly 600 calls per year. High-Wind conditions On October 23, 2019, GFPD and other fire units responded to a call about a brush fire on John Kincade Road northeast of Geyserville. Due to high-wind conditions in the area, the fire grew rapidly over several days. Members of the fire district, along with hundreds of other responders, worked around the clock to battle the blaze and assist with evacuations in what is now called the Kincade Fire. After spreading through more than 77,000 acres, the wildfire was fully contained on the 6th of November. Driven to become better prepared for future wildfires, the delivery of their Toyne Pumper marks another step toward that goal. The pumper was sold to Geyserville by Hi-Tech Emergency Vehicle Service, Inc., a Toyne dealer based out of Oakdale, California.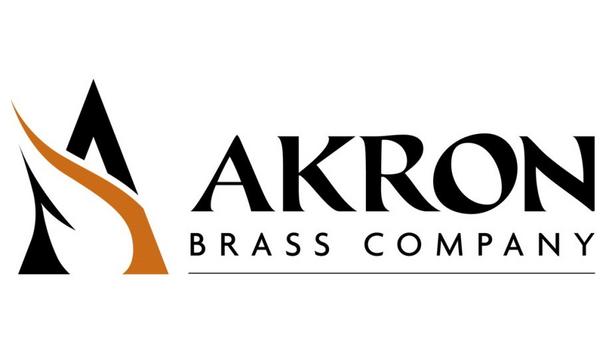 Why Properly Maintaining Handline Nozzles Is Critical
As a professional firefighter, one has likely grown accustomed to people depending on them when disaster strikes their property. And just as the fellow citizens depend on them to suppress a dangerous fire, they depend on fire hoses and other equipment to function efficiently so that the firefighter can do their job. Below is a look at the key role handline nozzles play in extinguishing fires and how they can ensure that the nozzle is kept in good working order. Why is proper nozzle maintenance so important? "The most important element for firefighters to remember with regard to nozzles is that the nozzle is your primary weapon. As such, it's extremely important that you care for it properly; it should be taken care of in the same manner that a soldier would care for their weapon. You should have a thorough understanding of its operation, maintenance requirements and any special features", Mike Kirby, Fire Rescue Magazine. nozzle maintenance No two fires are exactly alike. A handline nozzle plays a vital role in extinguishing fires because it performs three important functions that help firefighters customize their approach to a fire. In addition to controlling the flow of water, a nozzle provides the proper reach to access the fire and enables a firefighter to create the proper reach and angle while spraying the fire. Without the proper maintenance, a nozzle may fall short in one or more of these areas, preventing a firefighter from extinguishing a fire. What tasks should be performed during maintenance? Maintaining the handline nozzle is a relatively simple process that can be performed by anyone who uses a fire hose. Any firefighter who uses a hose should receive comprehensive training on nozzle maintenance and should receive ongoing training on a regular basis. Here are some of the key tasks that you should cover when performing nozzle maintenance: Gasket inspection: Check the gasket housed within the female coupling to make sure that it is intact. Regular cleaning: Clean and flush the nozzle regularly to ensure that it is free of dust, dirt, road grime, and brackish water that can impact water distribution. Lubrication: Only lubricate where and when based on manufacturer recommendations. Component check: Inspect the nozzle, including swivel, handle, pistol grip, baffle head and bumper, and any other moving parts to make sure that it is fully intact and has no damaged or loose components Flow testing: Make sure that the nozzle is producing a robust stream of water before deeming it ready to use. It is recommended that nozzles be flow tested using a flow meter. tips and recommendations How frequently should nozzle maintenance be performed? While the frequency of nozzle maintenance will ultimately depend on how frequently one uses the nozzle, a general rule of thumb is to perform a visual inspection of the nozzle every day and comprehensive maintenance with flow testing at least once weekly. General cleaning should be performed after every use to ensure that the nozzle is ready for immediate use. If one detects a faulty or missing component, they should reach out to a dependable firefighting equipment supplier immediately to order replacement components. Depending on the condition of the nozzle, a full replacement might be a more cost-effective long-term option. If one is unsure about the best way to proceed, a product expert can provide tips and recommendations. inconsistent water flow What can happen if one fails to properly maintain handline nozzles? Failure to maintain a nozzle can produce a host of unpleasant consequences and may even prevent firefighters from saving lives. Potential problems range from inconsistent water flow and pressure to the inability to dispense water. Here are some of the possible problems that can arise if one fails to properly maintain the nozzle: Poor water flow: Accumulation of debris inside the nozzle can negatively impact the quality of the water stream Lack of pressure: A poorly maintained nozzle may not deliver the pressure needed to reach a fire Nozzle seizing: If nozzle components are not well lubricated, the nozzle can "seize up" and fail to deliver water onboarding and training platforms What steps can one take to make nozzle maintenance a top priority? As a firefighter, it is up to them to make sure that the gear and equipment is in good working order. Securing buy-in from the leadership team is always a good first step to ensure that maintenance receives the proper emphasis. Ideally, nozzle maintenance should be incorporated into the onboarding and training platforms. For best results, firefighters should have hands-on opportunities to examine a nozzle and identify any missing components or flaws. Flow testing should also be included in the training materials to ensure that users fully understand how a nozzle can dictate how a fire is extinguished. firefighting equipment industry What is the single best way to ensure that the nozzle is in good working order? Even if you follow the tips above and keep the handline nozzle in good working order, there is no guarantee that the nozzle will work perfectly with every use. The single best step they can take to ensure that the nozzle is properly maintained is to seek the guidance of a leader in the firefighting equipment industry. For over 100 years, Akron Brass has helped professional firefighters in the United States, Europe, Latin America, Africa, and Southeast Asia keep their equipment in proper working order. As an ISO-certified company, Akron Brass is committed to continually improving our nozzle testing and quality assurance procedures. The company leaves no stone unturned in their efforts to ensure that the firefighters find a reliable handline nozzle that meets the needs of their fire department. The company can also provide guidance related to maintenance and spare parts. firefighting equipment experts Proper nozzle maintenance is a critical procedure that should be a top priority for every fire department. Failure to maintain the nozzles can interfere with water flow and prevent firefighters from extinguishing a fire. To help ensure that the handline nozzles are properly maintained, contact the firefighting equipment experts with Akron Brass. With over a century of experience in the fire equipment industry, they have factory trained specialists across the globe who can assist everyone with their needs.