Cervinka Firefighting Accessories
(37)
Browse Firefighting Accessories
Apparatus and Equipment Accessories products updated recently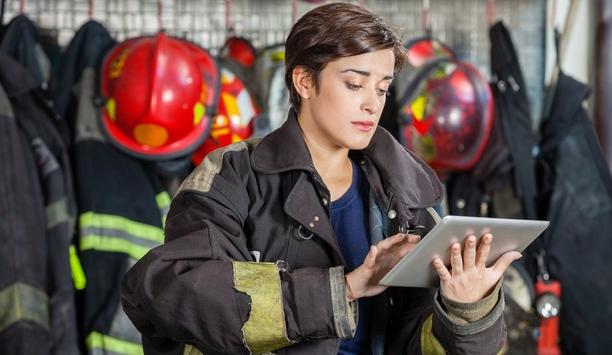 Securing The Next Generation Of 911
While conducting research for my 2021 Wisconsin Public Safety Commission (WIPSCOM) conference presentation, it became immediately clear that securing the nation's public safety answering points (PSAPs) is no longer just an IT challenge. Shifting from an analog to digital operating environment — the next generation of 911 — will require strategic investments into three key areas: people, processes and technology. As call center technology evolves nationwide, the need for greater cybersecurity in the public safety space has never been more important. Internet connected systems Traditionally, PSAPs received calls over analog telephone networks consisting of copper wire transmission lines and dated cellular networks spanning a smaller area in close proximity to call centers. With the introduction of next generation 911 and the accompanying digital telephone networking services, the exposure of call center networks to would-be attackers has exponentially increased, allowing potential access from anywhere due to internet connected systems. A good analogy is thinking of the points of entry into your home. The legacy method allowed two entries into the house — the front and back door. With the introduction of digital networks, there are now more doorways into the home or call center, signifying a greater need for security and employee awareness of threats. Many of these recent attacks target people using a technique called social engineering First responder organizations Since 2019, there have been approximately 300 cyberattacks impacting local government agencies, including police stations, emergency dispatch call centers and first responder organizations. 125 of these attacks specifically focused on public safety agencies such as firefighting or EMT stations, with attacks reported in all 50 states. More recent examples show that cyberattacks focusing on our first responders are increasing at an alarming rate. Many of these recent attacks target people using a technique called social engineering. This is when attackers attempt to trick victims through telephone calls and/or emails to assist the attacker in introducing viruses to the network, provide sensitive data or share usernames and passwords to achieve their criminal motives. Cyber criminals' primary objective is to use social engineering techniques to achieve a much more serious attack: ransomware. Critical computer systems Ransomware is a type of malicious software (malware) that prevents access to sensitive files Ransomware is a type of malicious software (malware) that prevents access to sensitive files, data and critical computer systems using encryption that only the attacker can unlock. Victims must pay a random sum of money, usually in an untraceable cryptocurrency, to the attacker who promises to decrypt data once they receive the funds. A look at attacker motivations can help us all understand — and mitigate — the threat to our first responders. Here are three primary reasons why cybercriminals target public safety answering points: Monetary gain: Infecting a PSAP with ransomware can lead to significant payouts in order to restore first response services. Disruption of services: Shutting down critical services can put threat actors in the public eye while also playing a major role in multi-stage attacks. Cheap thrills: Attackers and, at times, even misguided amateurs can target critical services for notoriety or social standing. Mitigating cyber risk The human element, actions or inactions played a direct role in 85% of data breaches Regardless of the motivation, the outcome is generally the same: a disruption of first response services that are critical to protecting our communities and families. According to Verizon's 2021 Data Breach Investigations Report, the human element -- or people's decisions, actions or inactions -- played a direct role in 85% of data breaches. As cyber threats targeting PSAPs and first responder teams continue to grow in number and severity, addressing the threat through employee awareness and education is a good first step in mitigating cyber risk. Here are four steps any PSAP can take now to assess and mitigate cyber threats targeting their organization. Security awareness training Educate employees with security awareness training - Ongoing security training efforts should occur at a general level for all PSAP employees, followed by more targeted, role-based security training for key roles and departments such as call center managers, dispatchers or those with access to sensitive data. General security awareness training efforts should focus on broad but relevant security topics employees are likely to encounter, such as how to identify a phishing email. Security training programs should occur at least annually, and training content reviewed semi-annually Role-based security training efforts should go one step further and include topics like how management should respond to ransomware payment demands or how to verify the identity of external callers asking for sensitive information or urgent payments. Security training programs should occur at least annually, and training content reviewed semi-annually to ensure completeness, accuracy and relevance of training content related to your operating environment. Physical building access Verify and strengthen employee access controls - This includes physical building access and logical access to any information or computer systems your organization operates. Most organizations have several internal or external users such as vendors, cleaning companies and other organizations who come into contact with the offices or other physical locations, increasing the risk of theft or unauthorized access via impersonation or tailgating attacks. Ensure exterior locations are sufficiently secured via electronic badge access or a minimum of key access with code entry. First responders and public service agencies should train employees to visibly display employee badges and report infringements to management in the event an attacker infiltrates the building. Multi-Factor authentication External visitors should be required to announce their arrival in advance to the organization External visitors should be required to announce their arrival in advance to the organization, enter through designated areas, check-in with a receptionist or direct contact, log their entry, show identification and wear a clearly identifiable visitor badge. Access to computer systems that contain sensitive data such as employee records or connections to other state and federal agencies should be secured via multi-factor authentication. Multifactor authentication is a security term referring to authenticating a computer system using several factors, including something you know (e.g., username or password) , something you have (e.g., smartphone) or something you are (e.g., fingerprints or voice pattern). Using two or more factors when accessing a computer system is crucial to keeping the cybercriminals out! Federal threat intelligence Leverage free resources to mature your cybersecurity posture - First responders and public service organizations have many free cybersecurity resources at their disposal. This includes federal threat intelligence via security advisories, which outline vulnerable software or hardware products they use, and direct consultation services from cyber response teams local to the area, which are taxpayer funded. The US-CISA also provides regional consultation services to assist all local government agencies Every first responder and public service organization should consider becoming a member of a relevant Information Sharing and Analysis Center (ISAC) such as the Multi-State Information Sharing and Analysis Center (MS-ISAC), as they provide free threat intelligence services and consultation resources to help boost cybersecurity. The US-Cybersecurity and Infrastructure Security Agency (US-CISA) also provides regional consultation services to assist all local government agencies in maturing their cybersecurity posture. Public service organizations Hire external security firms to identify and correct weaknesses - To the extent allowed by budgets and personnel, first responders and public service organizations should hire external security or audit firms to assess the state of their cybersecurity practices and posture. These firms specialize in security best practices and assess security controls' adequacy across a wide array of organizations. It is often useful to bring these firms in for a fresh perspective on how the organization operates and its vulnerabilities. These engagements are typically performed annually and focus on core computer systems and business processes that involve sensitive data.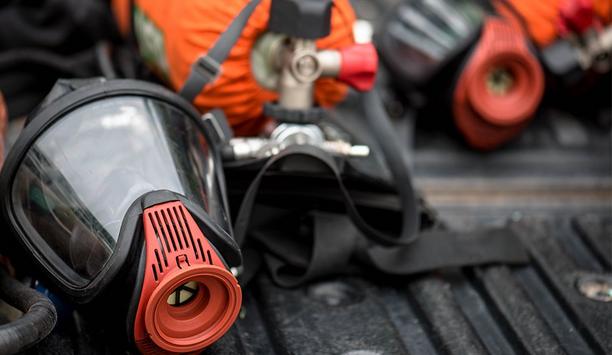 10 Mesothelioma Prevention Tips For Firefighters
The risks to firefighters' health can steadily increase with each year. Though long-term health complications don't deter department men and women from confronting these hazards, there are ways to reduce the threat of occupational disease. Respiratory problems (like asthma) are among the most common health problems firefighters experience in their tenure. Other, more serious breathing problems, however, may develop decades later. Studies of firefighters employed between 1950 and 2009 revealed an excess of cancers of the bladder, brain, esophagus, intestines, kidney, lung, prostate, rectum, stomach, and testes. New research has also revealed an increase in rates of mesothelioma among firefighters. 10 Mesothelioma Prevention Tips To prevent developing serious health problems, the 1.1 million career and volunteer firefighters in the U.S. can utilize a few easy strategies. 1. Put on Appropriate Gear Before Exposure to Smoke and Fire A majority of the occupational diseases for which firefighters are at risk affect the respiratory and digestive tracts. The risk stems from cancer-causing particles that typically enter the body through the nose or mouth. Over time, they cause changes in the DNA in the cells lining the lungs, stomach, heart cavity, and more. Prevent inhaling or ingesting dangerous fumes, dust, and smoke by donning the proper self-contained breathing apparatus (SCBA) before beginning work. 2. Keep Work Gear Separate From Clothing, and Don't Take Them Home Always keep your gear and clothing separate and avoid taking the gear home to prevent contaminating surfaces Through your normal firefighting activities, your gear will likely accumulate toxic particles after use. These carcinogens (i.e., cancer-causing agents) can be transferred to your clothing through simple contact. Storing your personal clothes together in a bag, trunk, or locker with your gear could be enough to contaminate them. As a result, it's a good idea to always keep your gear and clothing separate. Also, avoid taking your gear home to prevent contaminating surfaces (such as carpet) there. 3. Completely Clean Contaminated (and Potentially Contaminated) Gear It's not enough to simply keep firefighting gear and personal protective equipment (PPE) separate to prevent the transfer of potentially hazardous particles. Regularly handling these items could also put you at risk of airborne exposure as well as toxic contact with your skin. Clean all gear and equipment according to the manufacturer's recommendation and department guidelines to ensure it is safe for future use. 4. Bathe After Possible Exposure to Asbestos and Other Carcinogens The final step in preventing toxic exposure is cleaning is cleaning your hair, skin, and nails after working in hazardous areas. Dust and other pollutants can travel on your body, causing health problems for you and anyone you may come into close contact with. Secondary carcinogenic exposure typically occurs when firefighters bring home contaminants on their body or clothes. Once there, toxic particles may be transferred to fabrics on furniture, carpet, through the laundry machine, and through direct skin-to-skin contact (such as a hug). Wash your skin and hair fully, cleaning beneath your nails too, before going home to prevent unintentional exposure to family members. 5. Follow All Safety Guidelines When Working in Old Buildings, Crumbling Structures Though the use of asbestos (a material directly linked to lung cancer, asbestosis, and mesotheliomas) has dramatically declined since the 1980s, many older buildings still contain large amounts of the material in its insulation, wallboard, and cement. When the materials are mishandled or broken, asbestos fibers can be released into the air, then inhaled or ingested. Follow all safety rules when working in old buildings and crumbling structures to prevent disturbing and spreading asbestos. Replace any asbestos-containing gear with modern, safer versions to reduce your risk of hazardous exposure 6. Replace Old Gear When Recommended, and Replace Any Asbestos-containing Gear Due to the fireproofing qualities of asbestos, it was used as much in firefighting equipment as it was in construction products. Proximity suits, used to provide protection from extreme levels of heat, used a protective layer of asbestos since the 1930s before eventually being phased out of the fabric. Over time and through repeated use, old firefighting equipment and gear may break, tear, or flake, and expose users to asbestos. Replace any asbestos-containing gear with modern, safer versions to reduce your risk of hazardous exposure. 7. Play Close Attention to Your Health and Note Any Changes While following cancer prevention tips can reduce your risk of developing health problems, catching an illness early can also benefit your long-term health. If you notice any changes in your physical, mental, and emotional health, take note of their frequency and severity. Next, make an appointment with your primary care provider as soon as possible to discuss them. For example, if you experience a dry cough for at least eight weeks, you could be experiencing the early symptoms of chronic lung disease. Some respiratory illnesses are reversible and treating them as soon as possible may give you the best prognosis. 8. Make Regular Health Screening Appointments Maintaining a regular schedule of health screenings helps catch abnormalities in their earliest stages Firefighters are regularly exposed to toxic gases, fumes, and dust that can cause respiratory diseases up to 40 years later. Consequently, in many cases of occupational cancer, the individual is not aware of internal growing tumors until it's too late. By maintaining a regular schedule of health screenings, you may be able to catch abnormalities in their earliest stages. Lung cancer, for example, is considered easiest to treat (and potentially cure) when caught in stages 1 or 2. Advanced-stage lung cancers, on the other hand, may only be treated with palliative care options. 9. Don't Smoke Smoking tobacco cigarettes not only causes its own long-term health problems, but the habit can also increase cancer risks caused by occupational exposure. Developing mesothelioma, for example, is a greater risk for smokers. Too, smoking can worsen symptoms of respiratory disease (such as cough and difficulty breathing). The International Association of Fire Fighters maintains a page of resources to campaign for smoke-free unions. Other members of the department, family, and friends may be needed to help an individual quit smoking. 10. Research the Latest Safety Protocols The field of fire safety is constantly expanding with new tools and techniques. As recent events continue to reshape the lives of people worldwide, the future of firefighting may likewise change. Continuously researching the latest safety protocols and technology can help protect your overall health for years to come.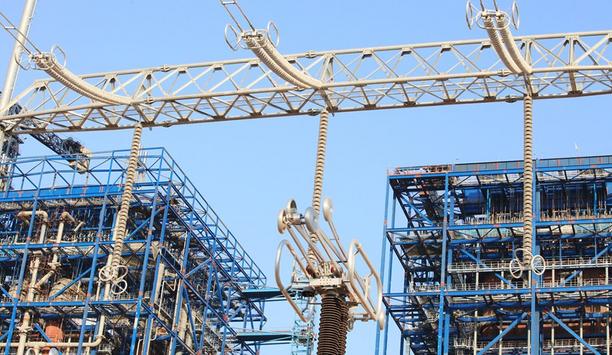 Only Use Approved Category 3 Control Fire Performance Cables
We at AEI Cables have sent out a message to the supply chain highlighting the need to use only approved cabling in critical signal and control equipment following the announcement of a revized version of the Code of Practice covering these areas of performance. In an open letter to customers, industry bodies and organizations, we are highlighting how the systems powered by these cables –including smoke and heat extraction systems–are critical in assisting fire services in the case of fire fighting and a safe evacuation. BS8519 Category 3 Control Cable AEI is the only supplier in the UK with independent approval from LPCB for BS8519 Category 3 Control fire performance cables with a fire survival time of up to 120 minutes. We feel strongly about this issue as a matter of safety and compliance. Using inferior types of cable for these applications is dangerous and poses a major risk. Some of these systems will simply not survive in a fire if a sub-standard cable is installed. Category 3 Control fire performance cables reduce harmful smoke, toxic gases and flame spread in the event of a fire. evacuation alarms The application of Category 3 Control fire performance cables also applies to evacuation alarms for the disabled Indeed, these cables also help fire and rescue services fighting a fire and evacuating people. The standard references and clarifies the products and levels of performance that should be used for all parts of the supply chain from specifiers to contractors and installers. The application of Category 3 Control fire performance cables also applies to evacuation alarms for the disabled in care homes, emergency voice communications systems and voice alarm systems in relevant buildings including tall buildings, office spaces, hospitals, care homes, shopping malls and stadia. AEI Cables' FiretecEnhanced cabling has been approved and certified by LPCB to BS8519 (Annex B), Category 3 Control in addition to Category 2 Control.The BS Code of Practice under BS8519 contains six categories of cables, three for power cables and three for control cables each covering survival times of 30, 60 or 120 minutes. Mineral Insulated Cabling The Firetec Total Fire Solutions range offers Mineral Insulated Cabling (MIC), FiretecEnhanced fire performance cabling, accessories and technical support from the AEI Cables distribution facility at Washington, Tyne and Wear. All AEI Cables' products are supplied with approvals from independent bodies including BASEC and LPCB. It also holds approvals from organizations including Lloyds, the MoD, Network Rail and LUL and works to international standards around the world.