Maanshan Tianrui Industrial Co., Ltd. Firefighting Accessories
(12)
Browse Firefighting Accessories
Apparatus and Equipment Accessories products updated recently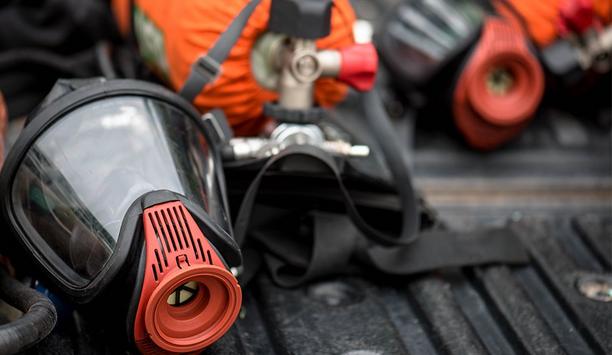 10 Mesothelioma Prevention Tips For Firefighters
The risks to firefighters' health can steadily increase with each year. Though long-term health complications don't deter department men and women from confronting these hazards, there are ways to reduce the threat of occupational disease. Respiratory problems (like asthma) are among the most common health problems firefighters experience in their tenure. Other, more serious breathing problems, however, may develop decades later. Studies of firefighters employed between 1950 and 2009 revealed an excess of cancers of the bladder, brain, esophagus, intestines, kidney, lung, prostate, rectum, stomach, and testes. New research has also revealed an increase in rates of mesothelioma among firefighters. 10 Mesothelioma Prevention Tips To prevent developing serious health problems, the 1.1 million career and volunteer firefighters in the U.S. can utilize a few easy strategies. 1. Put on Appropriate Gear Before Exposure to Smoke and Fire A majority of the occupational diseases for which firefighters are at risk affect the respiratory and digestive tracts. The risk stems from cancer-causing particles that typically enter the body through the nose or mouth. Over time, they cause changes in the DNA in the cells lining the lungs, stomach, heart cavity, and more. Prevent inhaling or ingesting dangerous fumes, dust, and smoke by donning the proper self-contained breathing apparatus (SCBA) before beginning work. 2. Keep Work Gear Separate From Clothing, and Don't Take Them Home Always keep your gear and clothing separate and avoid taking the gear home to prevent contaminating surfaces Through your normal firefighting activities, your gear will likely accumulate toxic particles after use. These carcinogens (i.e., cancer-causing agents) can be transferred to your clothing through simple contact. Storing your personal clothes together in a bag, trunk, or locker with your gear could be enough to contaminate them. As a result, it's a good idea to always keep your gear and clothing separate. Also, avoid taking your gear home to prevent contaminating surfaces (such as carpet) there. 3. Completely Clean Contaminated (and Potentially Contaminated) Gear It's not enough to simply keep firefighting gear and personal protective equipment (PPE) separate to prevent the transfer of potentially hazardous particles. Regularly handling these items could also put you at risk of airborne exposure as well as toxic contact with your skin. Clean all gear and equipment according to the manufacturer's recommendation and department guidelines to ensure it is safe for future use. 4. Bathe After Possible Exposure to Asbestos and Other Carcinogens The final step in preventing toxic exposure is cleaning is cleaning your hair, skin, and nails after working in hazardous areas. Dust and other pollutants can travel on your body, causing health problems for you and anyone you may come into close contact with. Secondary carcinogenic exposure typically occurs when firefighters bring home contaminants on their body or clothes. Once there, toxic particles may be transferred to fabrics on furniture, carpet, through the laundry machine, and through direct skin-to-skin contact (such as a hug). Wash your skin and hair fully, cleaning beneath your nails too, before going home to prevent unintentional exposure to family members. 5. Follow All Safety Guidelines When Working in Old Buildings, Crumbling Structures Though the use of asbestos (a material directly linked to lung cancer, asbestosis, and mesotheliomas) has dramatically declined since the 1980s, many older buildings still contain large amounts of the material in its insulation, wallboard, and cement. When the materials are mishandled or broken, asbestos fibers can be released into the air, then inhaled or ingested. Follow all safety rules when working in old buildings and crumbling structures to prevent disturbing and spreading asbestos. Replace any asbestos-containing gear with modern, safer versions to reduce your risk of hazardous exposure 6. Replace Old Gear When Recommended, and Replace Any Asbestos-containing Gear Due to the fireproofing qualities of asbestos, it was used as much in firefighting equipment as it was in construction products. Proximity suits, used to provide protection from extreme levels of heat, used a protective layer of asbestos since the 1930s before eventually being phased out of the fabric. Over time and through repeated use, old firefighting equipment and gear may break, tear, or flake, and expose users to asbestos. Replace any asbestos-containing gear with modern, safer versions to reduce your risk of hazardous exposure. 7. Play Close Attention to Your Health and Note Any Changes While following cancer prevention tips can reduce your risk of developing health problems, catching an illness early can also benefit your long-term health. If you notice any changes in your physical, mental, and emotional health, take note of their frequency and severity. Next, make an appointment with your primary care provider as soon as possible to discuss them. For example, if you experience a dry cough for at least eight weeks, you could be experiencing the early symptoms of chronic lung disease. Some respiratory illnesses are reversible and treating them as soon as possible may give you the best prognosis. 8. Make Regular Health Screening Appointments Maintaining a regular schedule of health screenings helps catch abnormalities in their earliest stages Firefighters are regularly exposed to toxic gases, fumes, and dust that can cause respiratory diseases up to 40 years later. Consequently, in many cases of occupational cancer, the individual is not aware of internal growing tumors until it's too late. By maintaining a regular schedule of health screenings, you may be able to catch abnormalities in their earliest stages. Lung cancer, for example, is considered easiest to treat (and potentially cure) when caught in stages 1 or 2. Advanced-stage lung cancers, on the other hand, may only be treated with palliative care options. 9. Don't Smoke Smoking tobacco cigarettes not only causes its own long-term health problems, but the habit can also increase cancer risks caused by occupational exposure. Developing mesothelioma, for example, is a greater risk for smokers. Too, smoking can worsen symptoms of respiratory disease (such as cough and difficulty breathing). The International Association of Fire Fighters maintains a page of resources to campaign for smoke-free unions. Other members of the department, family, and friends may be needed to help an individual quit smoking. 10. Research the Latest Safety Protocols The field of fire safety is constantly expanding with new tools and techniques. As recent events continue to reshape the lives of people worldwide, the future of firefighting may likewise change. Continuously researching the latest safety protocols and technology can help protect your overall health for years to come.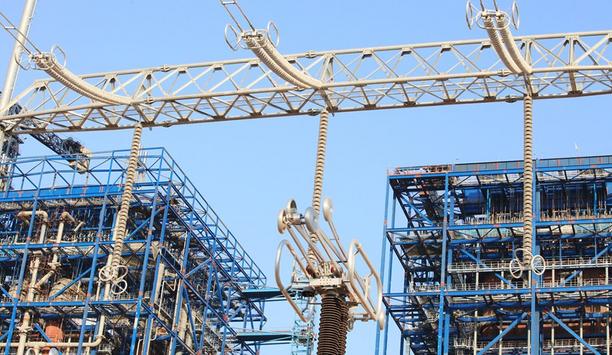 Only Use Approved Category 3 Control Fire Performance Cables
We at AEI Cables have sent out a message to the supply chain highlighting the need to use only approved cabling in critical signal and control equipment following the announcement of a revized version of the Code of Practice covering these areas of performance. In an open letter to customers, industry bodies and organizations, we are highlighting how the systems powered by these cables –including smoke and heat extraction systems–are critical in assisting fire services in the case of fire fighting and a safe evacuation. BS8519 Category 3 Control Cable AEI is the only supplier in the UK with independent approval from LPCB for BS8519 Category 3 Control fire performance cables with a fire survival time of up to 120 minutes. We feel strongly about this issue as a matter of safety and compliance. Using inferior types of cable for these applications is dangerous and poses a major risk. Some of these systems will simply not survive in a fire if a sub-standard cable is installed. Category 3 Control fire performance cables reduce harmful smoke, toxic gases and flame spread in the event of a fire. evacuation alarms The application of Category 3 Control fire performance cables also applies to evacuation alarms for the disabled Indeed, these cables also help fire and rescue services fighting a fire and evacuating people. The standard references and clarifies the products and levels of performance that should be used for all parts of the supply chain from specifiers to contractors and installers. The application of Category 3 Control fire performance cables also applies to evacuation alarms for the disabled in care homes, emergency voice communications systems and voice alarm systems in relevant buildings including tall buildings, office spaces, hospitals, care homes, shopping malls and stadia. AEI Cables' FiretecEnhanced cabling has been approved and certified by LPCB to BS8519 (Annex B), Category 3 Control in addition to Category 2 Control.The BS Code of Practice under BS8519 contains six categories of cables, three for power cables and three for control cables each covering survival times of 30, 60 or 120 minutes. Mineral Insulated Cabling The Firetec Total Fire Solutions range offers Mineral Insulated Cabling (MIC), FiretecEnhanced fire performance cabling, accessories and technical support from the AEI Cables distribution facility at Washington, Tyne and Wear. All AEI Cables' products are supplied with approvals from independent bodies including BASEC and LPCB. It also holds approvals from organizations including Lloyds, the MoD, Network Rail and LUL and works to international standards around the world.
Why Retrofill? Transformer Safety And High-Rise Buildings
From a 48-storey fire in the UAE, to a 200-firefighter-strong blaze at student accommodation in the UK, several high-profile, high-rise fires continue to keep the focus of utilities, regulators, developers, and public associations everywhere on actively seeking ways to reduce the risk of fire with innovative materials. Statistics show that the majority of fire related fatalities occur in a domestic setting between the hours of 10 pm and 6 am. Protecting high-rise residential buildings from fire, where occupancy rates are high but the reaction to danger is lower (while asleep), is a critical engineering challenge. Fire risk assessment While most recently built high rise buildings will be equipped with risk safety provisions such as wet or dry risers, protected staircases, sprinklers, and communications systems as standard, thousands of post-war, purpose-built flats require careful risk assessment and improvement. What was acceptable at the time of build may no longer meet today's standards or may have been affected by changing environmental factors such as the encroachment of neighboring buildings. While the fire safety legislation adopted in 2006 has driven improvements that seek to address these types of issues While the fire safety legislation adopted in 2006 has driven improvements that seek to address these types of issues, its application has sometimes been problematic, with varied results from site to site. A fire risk assessment is the first step in evaluating the risks posed and identifying options to reduce the potential for a devastating event. Potential fire risk Electricity substations, which are often located in the basement or adjoining a high-rise building, will often be identified as a potential fire risk due to the proximity of a source of a fuel – mineral oil – to a source of heat and sparks. This concurs with the findings of the MIDEL Transformer Risk Report 2020, where respondents identified fire risk as the second most important consideration when assessing transformer risk overall. Mineral oil is widely accepted as the most flammable of the insulating fluids used within a substation's transformers, but has persisted in its use due to its price point. A mineral oil fire will burn ferociously, producing thick, black smoke, impeding evacuation by reducing visibility and potentially jeopardizing ground floor and basement exits. Fire suppression systems At their worst, there are documented cases where transformer fires have caused loss of life and significant damage to the environment. They are certainly not a risk to be ignored. In newer buildings, the use of mineral oil in a transformer needs to account for the substation to be constructed to the latest fire safety standard – reinforced concrete or brickwork with a minimum four-hour fire containment rating. The fire risk can be mitigated in a completely different way once mineral oil is eliminated from the equation In addition to fire suppression systems involving significant civil engineering works, these measures do not eliminate the risk of fire by preventing it but are necessary to contain a fire once one starts. Additionally in older buildings, where the retrofitting of concrete reinforcements or a complete relocation of the substation would be expensive and technically challenging (if not impossible), the fire risk can be mitigated in a completely different way once mineral oil is eliminated from the equation. Enhancing fire safety One pioneering UK utility is leading the way in mitigating transformer-related fire risk. Following the fire at Grenfell in the UK, the utility considered that any element of risk was no longer acceptable and so undertook a sizeable and substantial review of its property portfolio. It subsequently identified over 100 residential sites where upgrades could be made to further enhance fire safety and the safety of residents. Many of these higher-risk units are located in embedded substations in the basements of the high-rise apartments that rely on them for electricity. The units range from 500kVa to 1000kVa. After exploring the options, the utility embarked on an extensive program of corrective upgrades at a scale never seen before in the UK. Minimizing fire risk One long-term and economic solution to reduce transformer fire risk stood out; replace the mineral oil in each transformer with a fire safe alternative. Synthetic ester fluids are a K-class rated fire-safe and biodegradable alternative to mineral oil, and it is increasingly being chosen by power utilities and end users to minimize fire risk. The significantly higher fire point makes it the ideal choice for improving the safety of transformers The contract for the utility's schedule of upgrades was awarded to MIDEL Service Partner Grosvenor Oil Services who opted to use MIDEL 7131, a synthetic ester transformer fluid, that has a high fire point of 316°C, far exceeding that of mineral oil (180°C). The significantly higher fire point makes it the ideal choice for improving the safety of transformers located in residential and high-rise buildings. High-Rise buildings The retro filling technicians leveraged their experience of MIDEL's ester liquids to the benefit of the project - and the safety of residents. For each site, the technicians inspected the condition of the transformer before draining it of the mineral oil and flushing it through. Once completed, the transformers were retro filled with the fire safe synthetic ester and tested. Replacing mineral oil has several benefits beyond the peace of mind it brings to residents in high-rise buildings. For one, it significantly enhances the sustainability of substations: ester fluids are biodegradable and non-toxic – in the event of a leak, it does not pose a threat to the environment or to people that come into contact with it. Unexpected power outages Ester fluids also keep the transformer in better condition for longer, by reducing the impact that water ingress has on components such as the insulating paper. Because of this benefit, ester-filled transformers require less frequent quality testing (once every five years, rather than once every 12 months). Sites are also better protected against unexpected power outages due to failure Subsequently, this reduces utilities' maintenance burden as well as increase uptime. Sites are also better protected against unexpected power outages due to failure. Finally, it offers the ability to safely increase transformer load, a benefit that became particularly fortuitous when the COVID-19 lockdown significantly increased domestic property electricity demand. Fire-Safe materials While pioneering, this utility is not alone in its efforts. Utilities across the UK are turning to the benefits of fire-safe materials to reduce the potential for transformer fires in high-rise buildings and higher-risk locations such as hospitals, schools, and shopping centers. The benefits and the process of retro filling is well-established, and with many more people expected to work from home for the foreseeable future, there is not a moment to waste to ensure that the thousands of transformers that supply domestic power are fire safe, sustainable and reliable.