Kochek Couplings: Adapters & Fittings
(612)
Browse Couplings: Adapters & Fittings
Adapter/Fitting products updated recently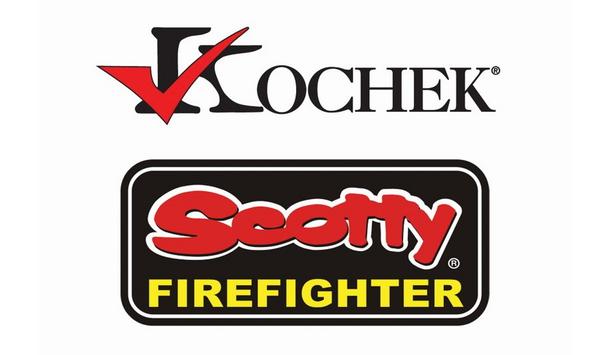 Kochek Company Announces The Launch Of Re-Engineered Scotty Pistol Grip Ball Valves For Enhanced Performance
Kochek Company, LLC has announced that new, custom Scotty pistol grip ball valves are replacing its former offerings. The new Kochek ball valves in 1.0" and 1.5" sizes are now sourced directly from Scotty Firefighter to ensure durability and top-quality performance. To further meet the rigorous demands of the field, Kochek re-engineered the Scotty models to include a lightweight aluminum full-time 360º female swivel on all models and aluminum male threads on most models, excluding those with 1.5" NH Male threads. These high-flow pistol grip ball valves are compatible with most 1.0" and 1.5" threaded nozzles, allowing for flow rates up to 100 GPM. They come with a bail positioned on top, permitting reliable, smooth shut-off operation. forestry hand pumps All Kochek's standard finishes and colors are available on the aluminum components, and laser engraving is available. Scotty Firefighter, a division of Scott Plastics Limited based in British Columbia, Canada, manufactures forestry hand pumps and backpacks, foam and gel systems, nozzles, wrenches, adapters, connectors, and valves.
Kochek And AWG Fittings Partner On Delivering High-Quality Valves To Equipment Dealers
Kochek Company, LLC has announced its new alliance with AWG Fittings GmbH. The two companies have partnered to provide Kochek loose equipment dealers with the superior performance and reliability, for which AWG valves are known throughout the industry. AWG valves for Kochek dealers As Kochek's primary supplier of several sizes of gate, ball, intake, hydrassist, manifold, siamese, and pressure relief valves, AWG plays an important role in Kochek's efforts to ensure the continued satisfaction of its dealers and customers. With every order, Kochek custom fits each valve to exacting specifications. Kochek President and CEO, George J. Wessner, said of the relationship with AWG, "We're thrilled to work with AWG to make this quality possible for our customers. They rely on their Kochek equipment when it matters most, and our valve performance is something they can always count on in the field."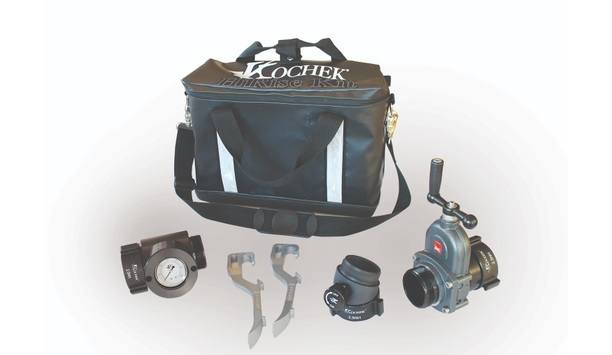 Kochek Unveils All-In-One HiRise Kit To Combat Fire Outbreaks In Hotels And High-Rise Buildings
Kochek Company, LLC has introduced its new HiRise Kit, carefully designed to carry the basic tools and adapters needed to combat fire in hotel and high-rise buildings. Developed in response to requests from first responders for a convenient, grab-and-go bag, each Kochek HiRise Kit contains two spanner wrenches, one line-pressure gauge, one 09k valve, and one 2.5" elbow. Kochek HiRise Kit Kochek's HiRise Kit bag is constructed of heavy reinforced vinyl with a double heavy-duty waterproof reinforced bottom and measures 18"L x 12"D x 18"H. Extra wide nylon handle straps have a snap button closure which allows quick access even while wearing gloves. Its 288 cubic inch interior provides ample space for additional items such as wedges, adapters, door stops, door straps, rope, and tools. When fully packed with the included items, the Kochek HiRise Kit Bag weighs 16.25 lb. Efficient decontamination and cleaning Tool divider inserts attach with Velcro for easy removal to facilitate decontamination and cleaning. The bags are black and feature sewn-on reflectors for enhanced visibility. Reference new part number HIRISEKIT25-01-NH52.